Analysis of Soviet Cold War Intelligence document on Naval Special Forces
Organizing Combat Against Underwater Sabotage Forces and Means in Naval Theaters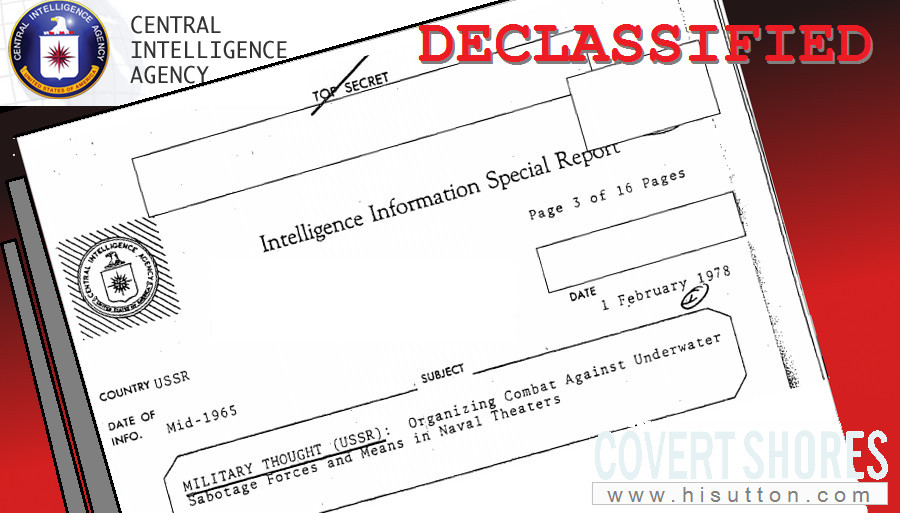 This is an analysis of a document found on the CIA Records Search Tool (CREST) (HERE) which is in fact an American translation of a secret Russian document originally dating from 1965. The original document was part of the SECRET Russian Defense Ministry Publication Collection of Articles of the Journal 'Military Thought'. The translation was circulated within the CIA in 1978 as part of the Military Thought (USSR) series of Top Secret briefings. In the document (Direct link), its author Capt. G Ditskiy describes the past and present (as-of 1965) combat swimmer operations and technology, and lays out that countering these forces is critically important in wartime. He also points out the key weaknesses of Soviet capabilities as he saw them.

Critiquing historic intelligence assessments is far easier than the task which faced the author at the time. With the benefit of hindsight, we can drive a bus through the gaps in his assessments. And point out issues, and even errors, in his facts. This is an underhand task and ought not be done. But it is too interesting to pass up. So here goes!

Below I shall walk you through the document sharing observations and identifying the units and submersibles he describes.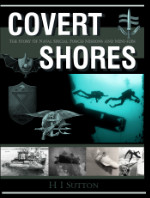 THE book on Special Forces subs Covert Shores 2nd Edition. A world history of naval Special Forces, their missions and their specialist vehicles. SEALs, SBS, COMSUBIN, Sh-13, Spetsnaz, Kampfschwimmers, Commando Hubert, 4RR and many more.
Check it out on Amazon

Analysis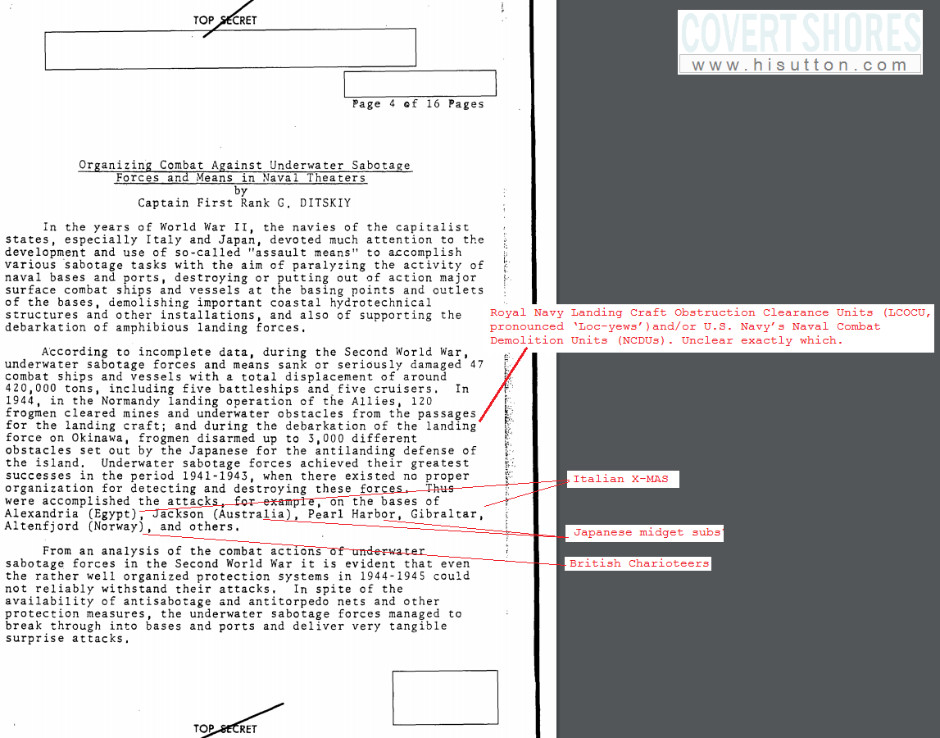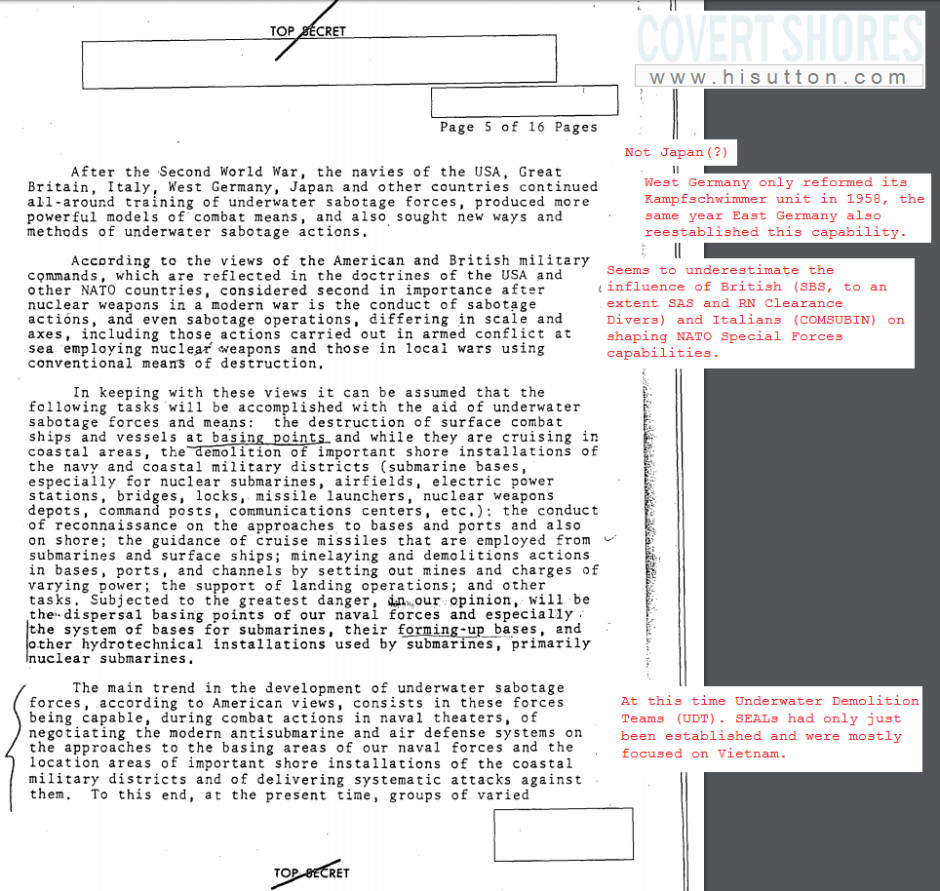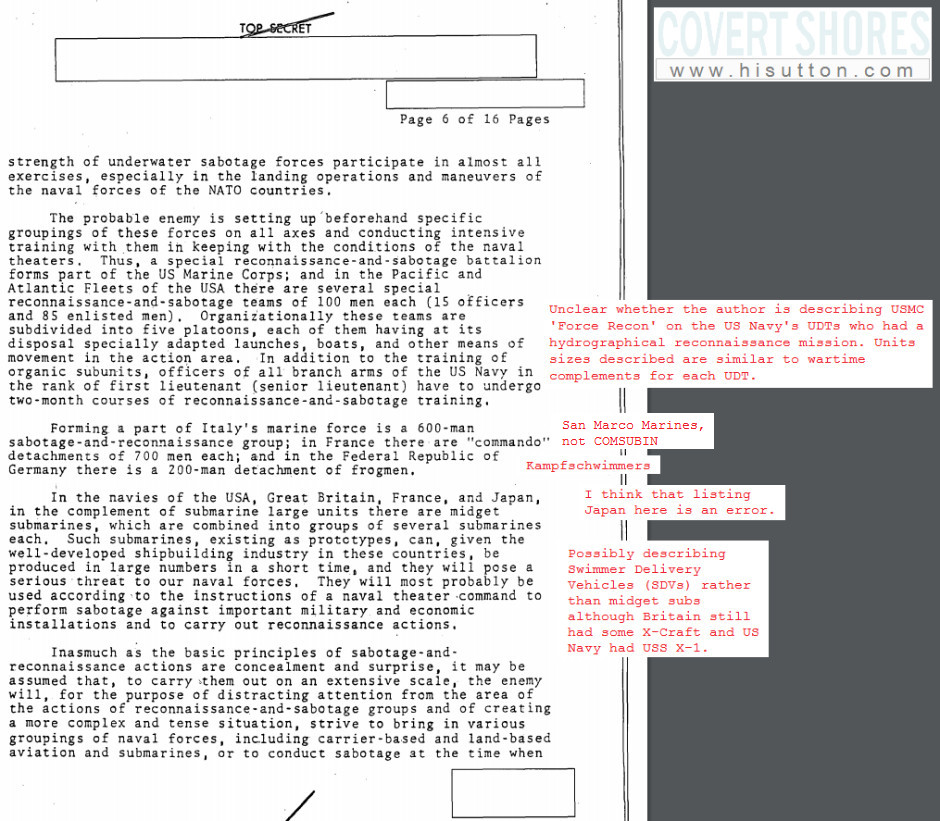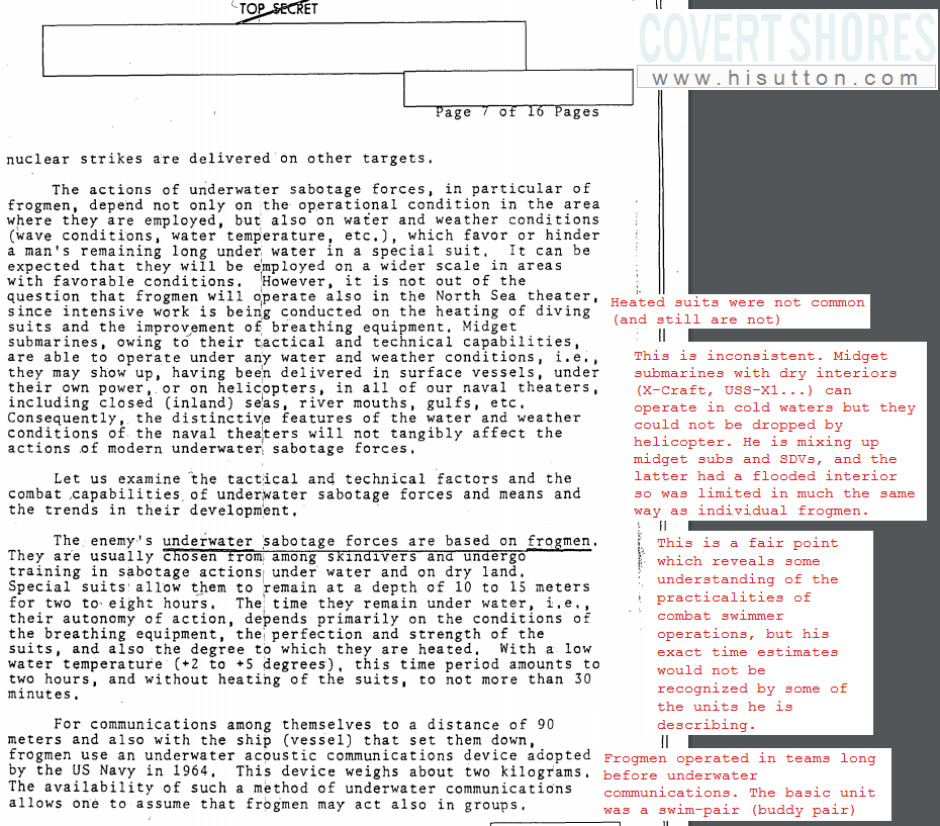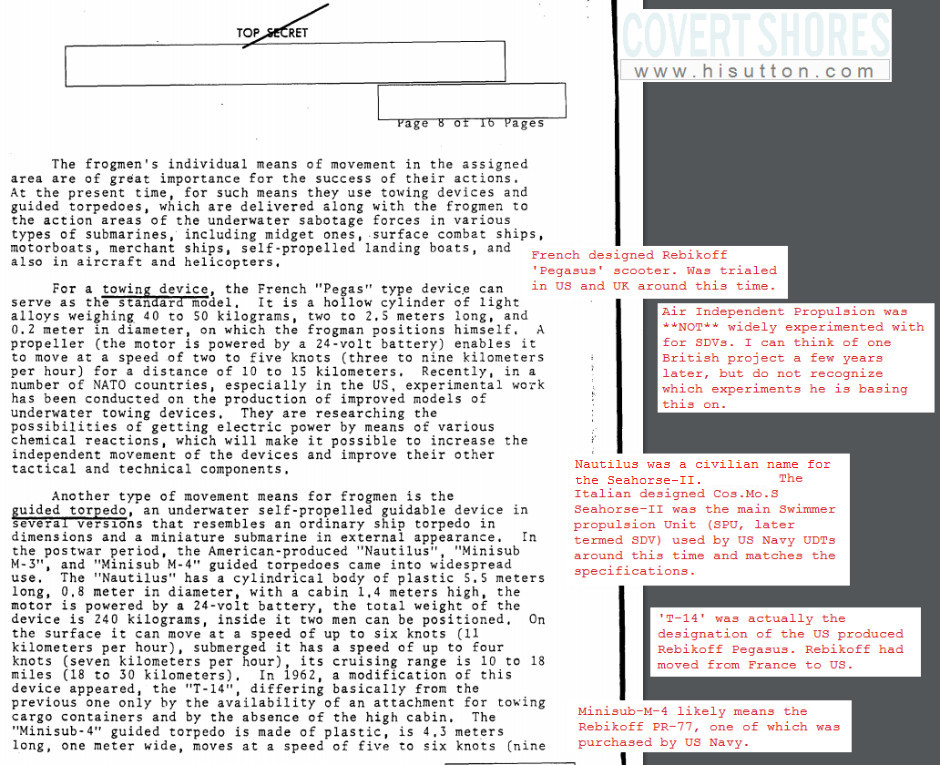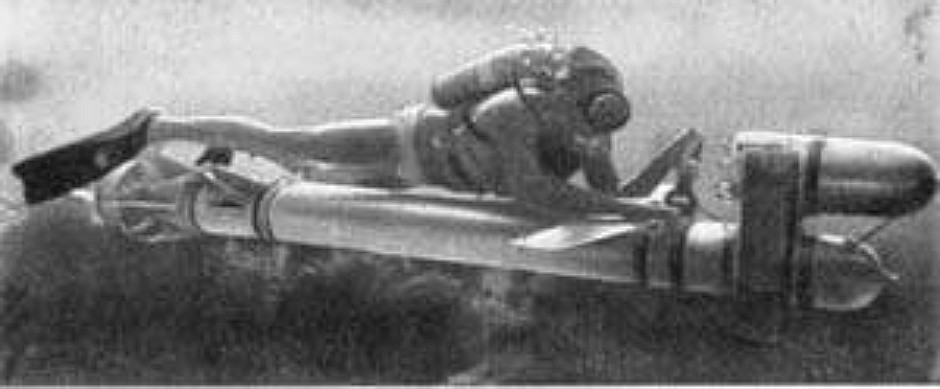 French designed Rebikoff Pegasus. Also known as T-14 in US Navy service.


The Italian made Cos.Mo.S Seahorse-II. Several were operated by US Navy UDTs and it was, occasionally, named Nautilus in the civilian market (also called Ippo and Sea Shark).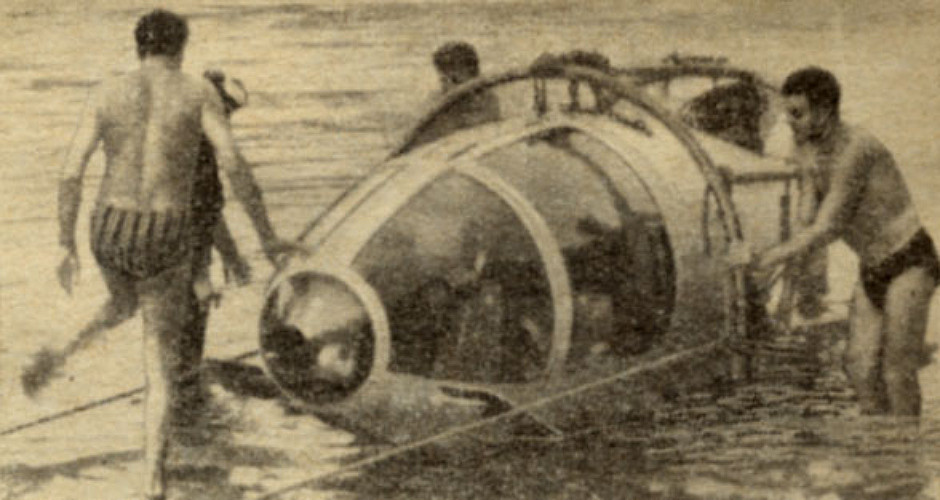 French designed Rebikoff PR-77 Phaeton shown in US Navy service. This led to the SDV Mk6.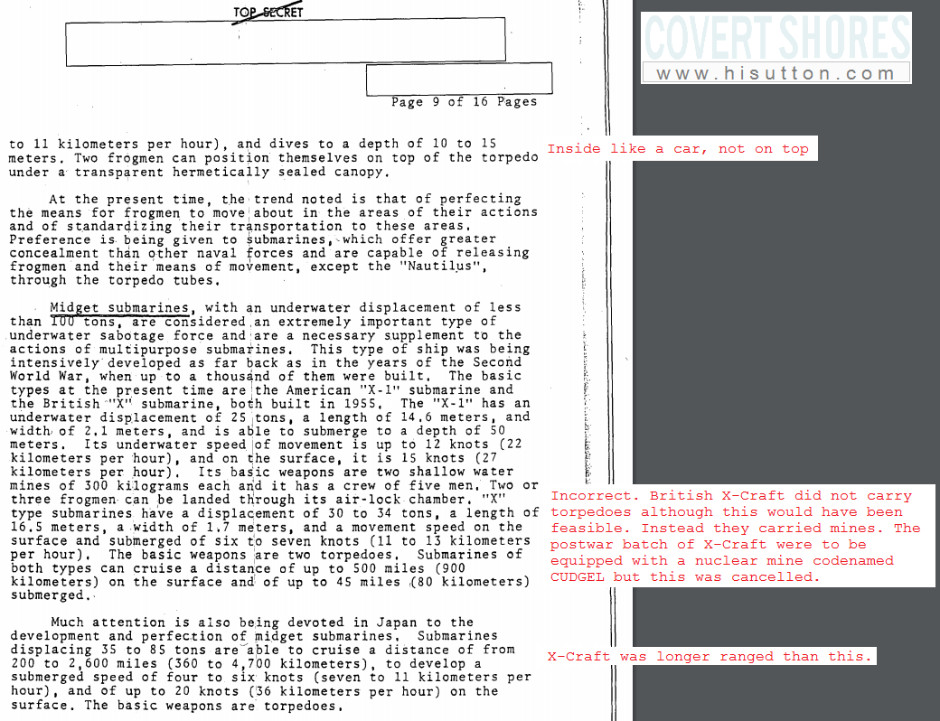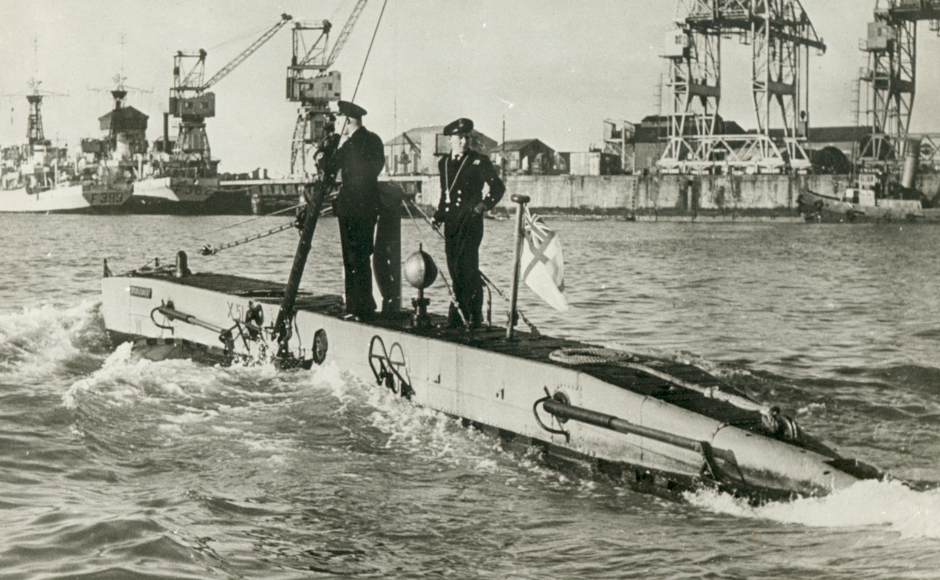 A postwar British X-Craft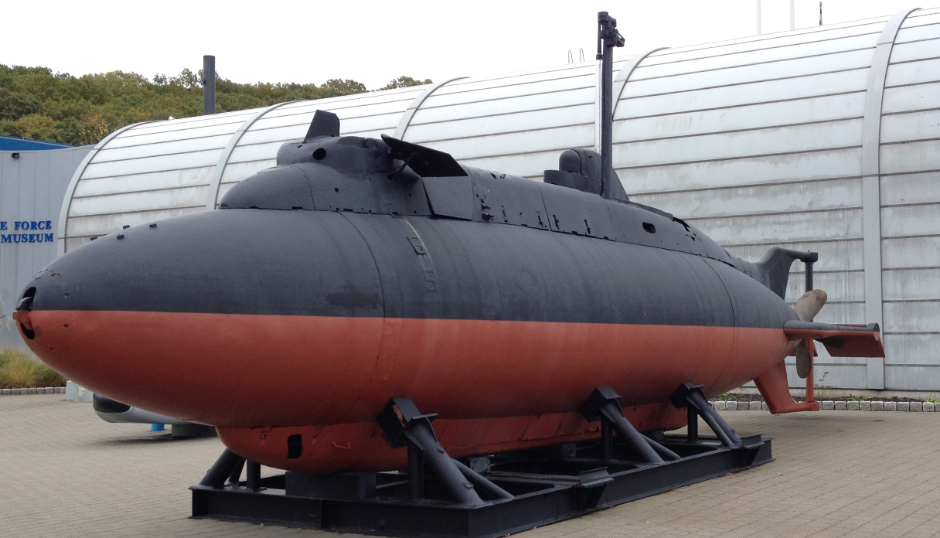 USS X-1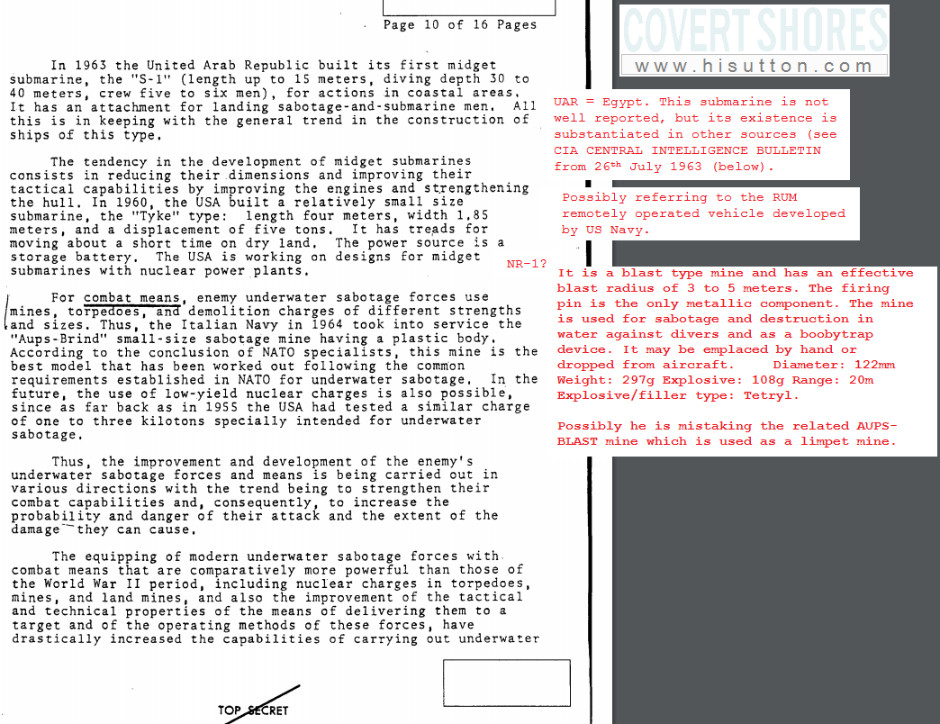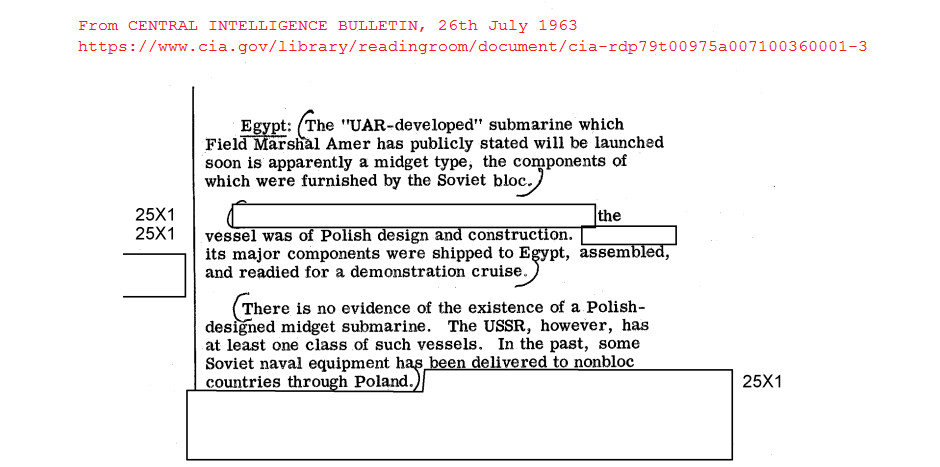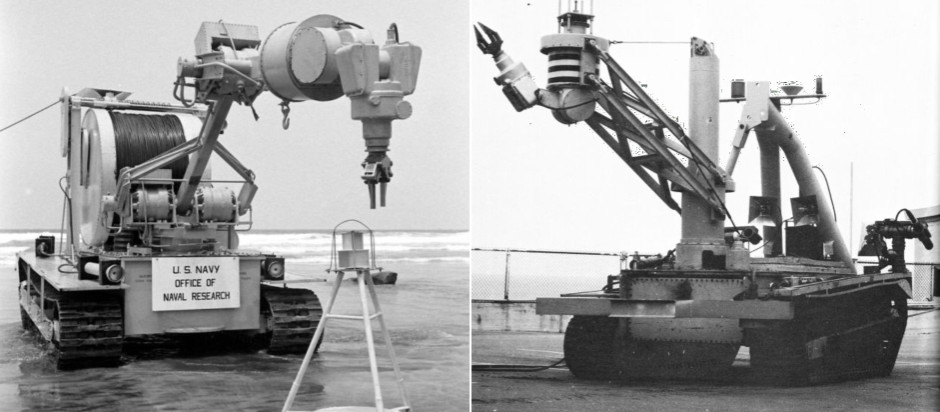 RUM Remote Operated Vehicle (ROV).