Lockheed Martin's COBRA (Common Off-Board Reconfigurable Asset) Small tactical Craft (STC) is a tactical transport/utility craft designed with extremely compact dimensions in order to be compatible with the Littoral Combat Ship (LCS). The square shape and small size also suit air transportability and it would fit within the relatively small C-130. The lightweight aluminum catamaran hull is actually semi-SWATH (Small-Waterplane-Area Twin Hull) with wave-piercing hulls below the waterline. The hybrid hull form is intended to combine the sea-keeping of a SWATH with the high speed of a catamaran. Two waterjets are mounted in the stern producing impressive performance.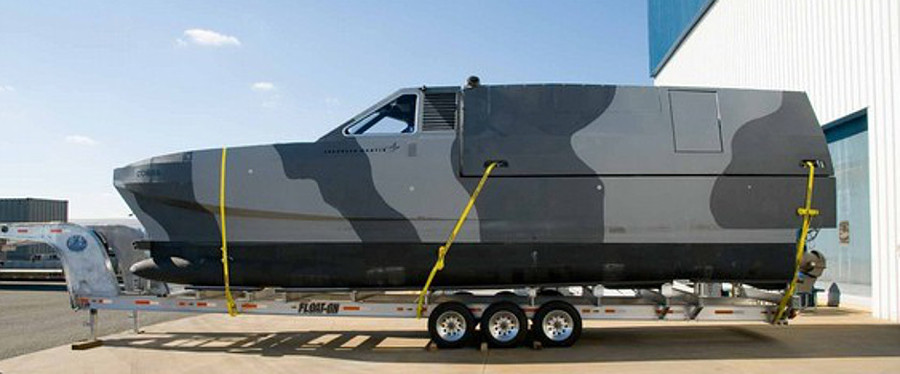 The prototype was developed as a private project self-funded by LMS' research and development budget.



Primarily pitched to USSOCOM as a medium Special Forces transport (Combatant Craft Medium), the highly configurable detachable aft section of the COBRA offers the potential to switch to Anti-Submarine Warfare (ASW) or other missions, possibly while the boat is at sea aboard a mothership (e.g. LCS or LPD). The COBRA was unsuccessful in USSOCOM's CCM competition however.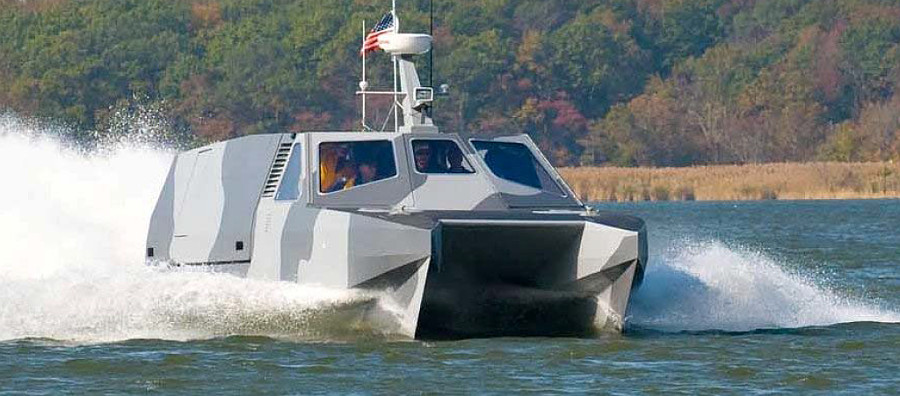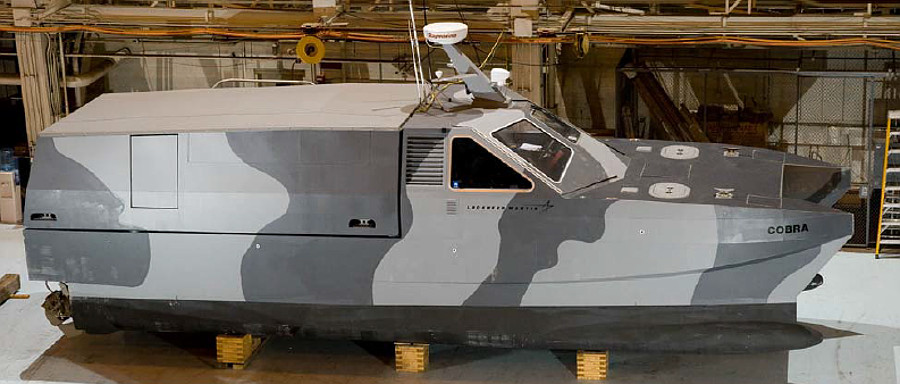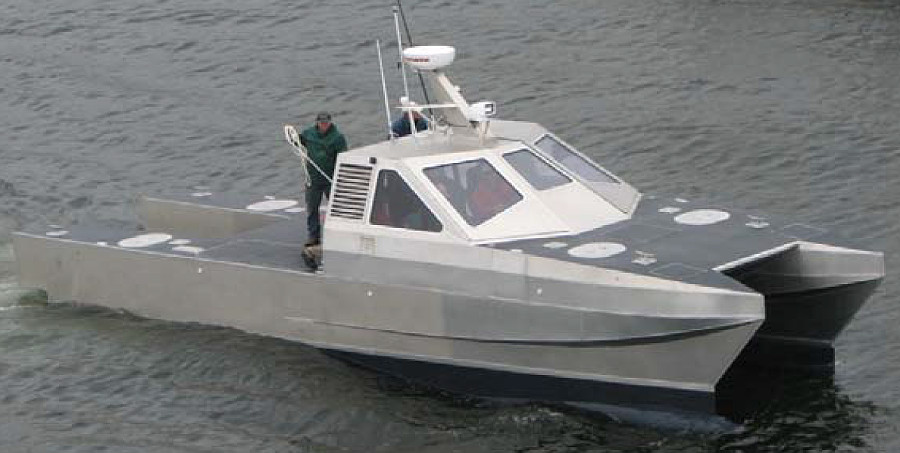 Specification
Length: 38.8ft (11.8m)
Beam: 11.5ft (3.5m)
Draft: 2.5ft (0.76m)
Height: 5.8 ft (1.8m)
Weight: 13 tons light, 17 tons full load
Speed: 25kt cruising, 35kt max
Range: 160 NM @ 30 kt
Crew: 3
Passengers: ~12
Propulsion: 2 x Seatek 820-hp diesel engines driving North American waterjets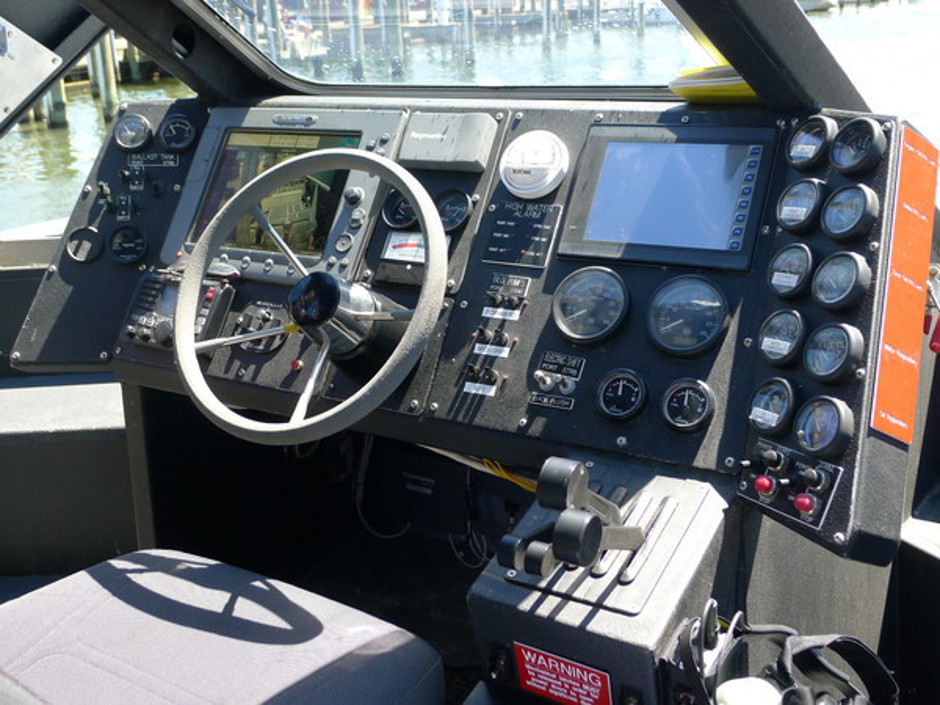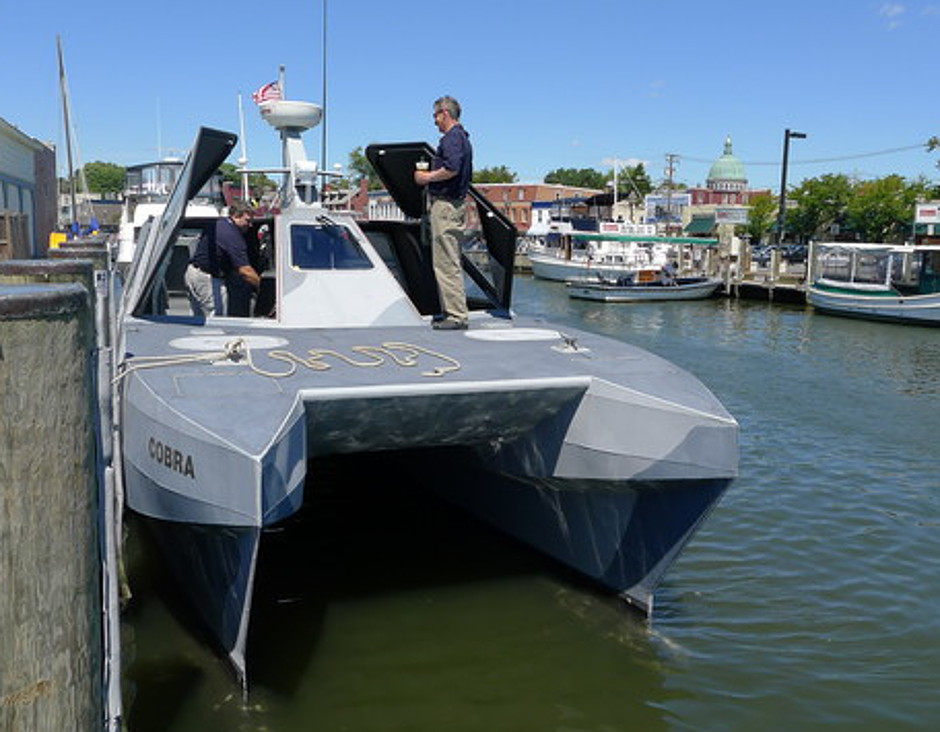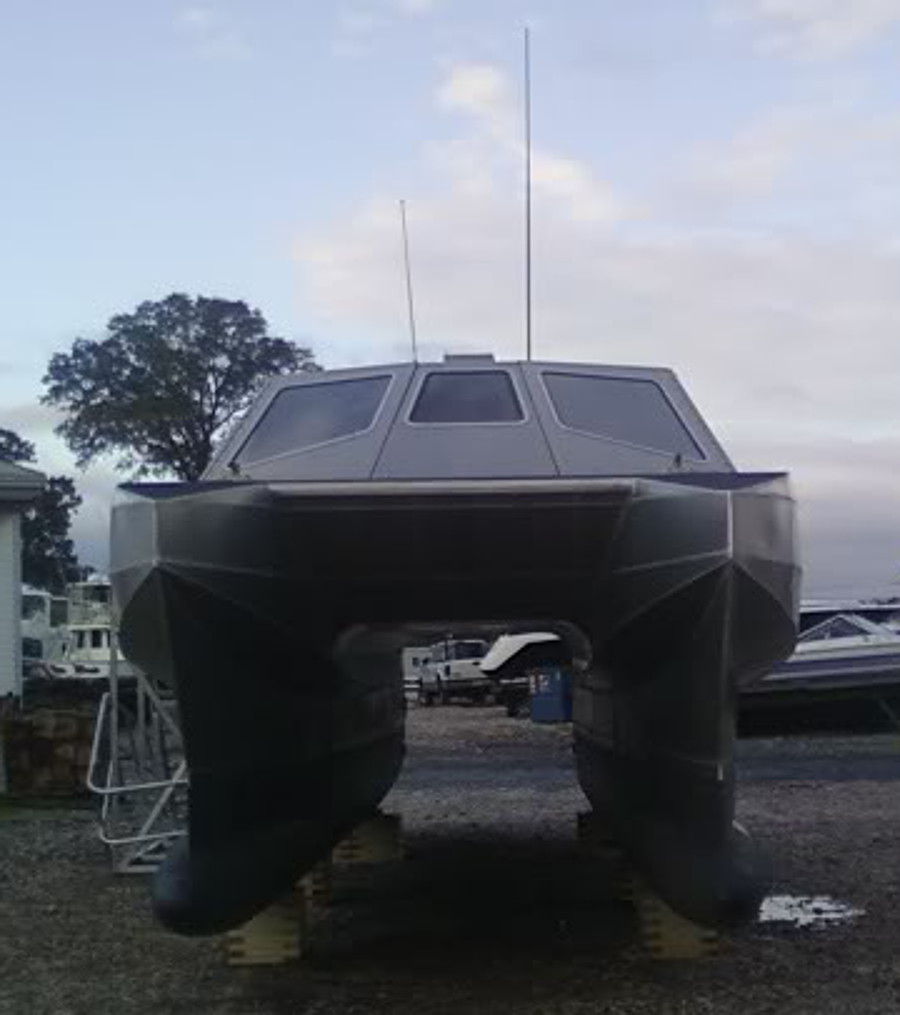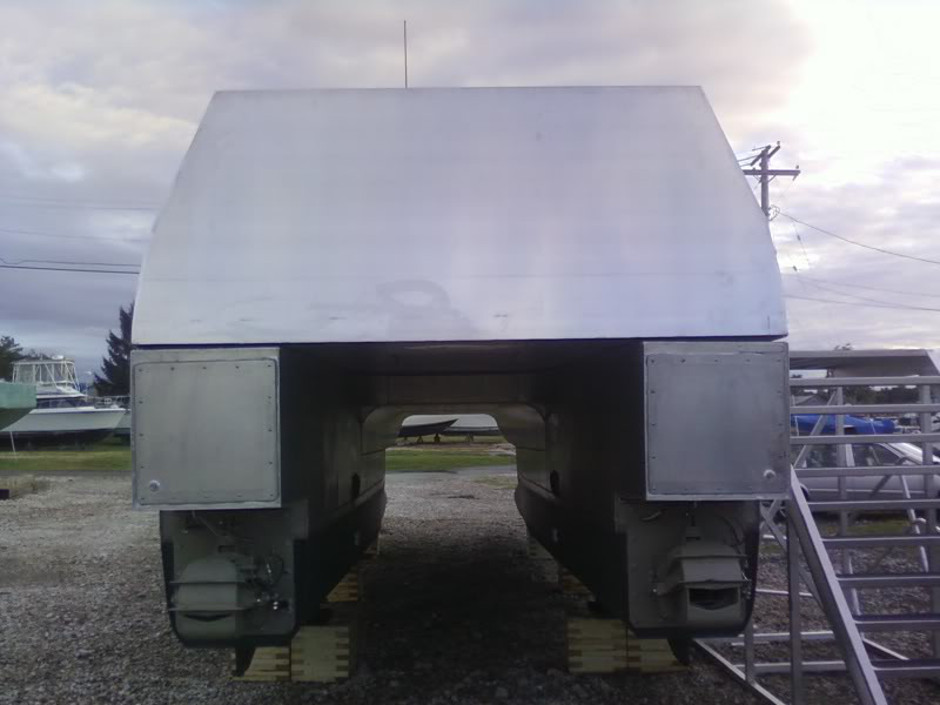 Armstrong Marine
The boat builder used was Armstrong Marine http://armstrongmarine.com/ who make a range of interesting multi-hull and RIB landing craft: