New OSINT: Iran Launches Another Forward Base Ship, I.R.I.N.S Makran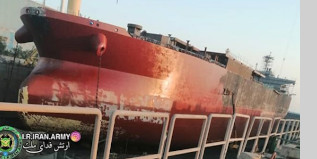 Less than two weeks after the IRGC-N revealed their first overt Forward Base ship Shahid Roudaki (the Saviz is undeclared), the Iranian Navy appears to be in the process of launching its own.

And it is much larger than the IRGC ship.

Read More >....