Survey of Chinese midget submarines, Swimmer Delivery Vehicles (SDVs) and Diver Propulsion Vehicles (DPVs).

Midget Submarine Program
Built in 1980-82 at Wuhan shipyard (vicinity 30-32-04N, 114-17-13E), this very basic midget submarine design is about 26m long and 3m across. It is armed with two 21" (533mm) torpedoes in tubes. Although outwardly resembling the Italian designed Cos.Mo.S SX404 the configuration is different in every detail and should not be regarded as a copy. There is no indication that it has a diver lock-out capability except via the torpedo tubes. At lest four were built and one may still be in occasional use.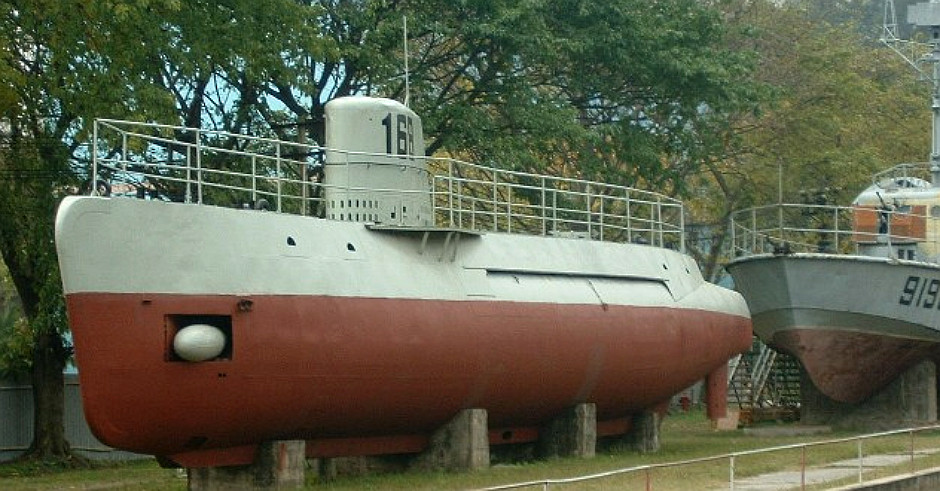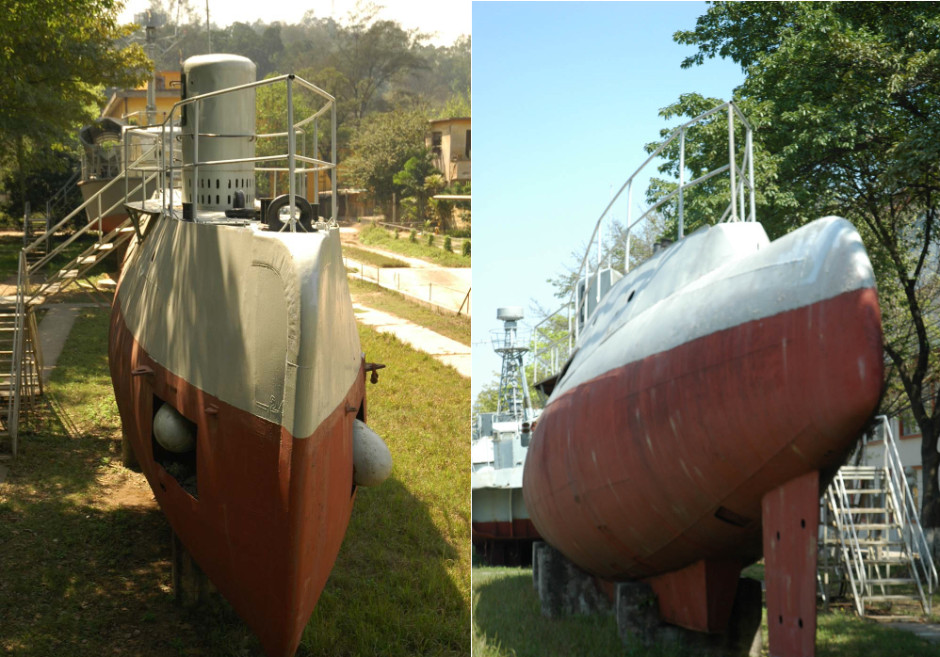 It is not immediately clear how the propulsion worked although other photos hint at struts supporting a prop in front of the rudder.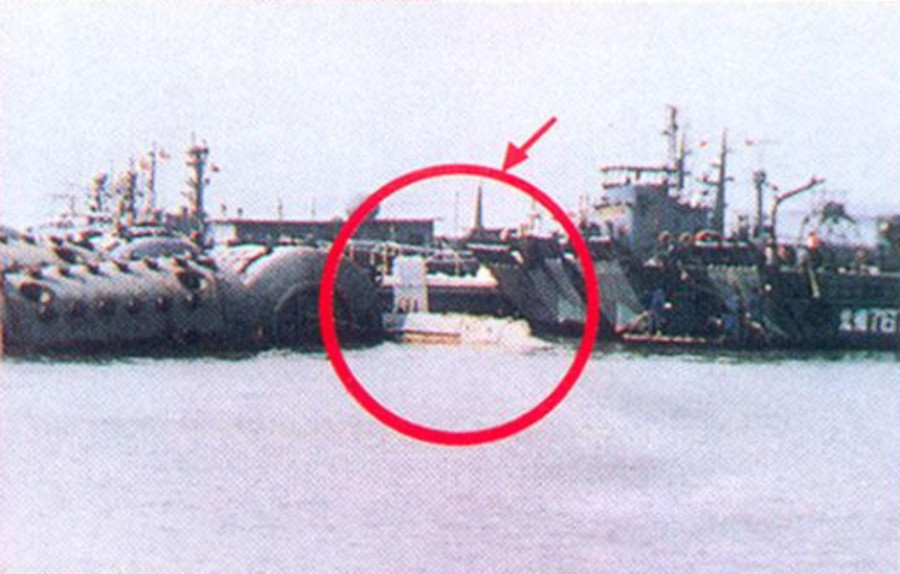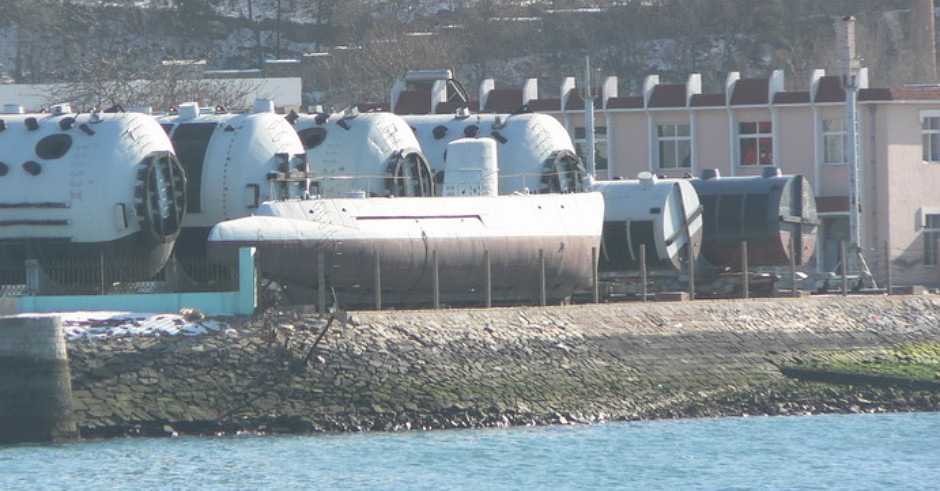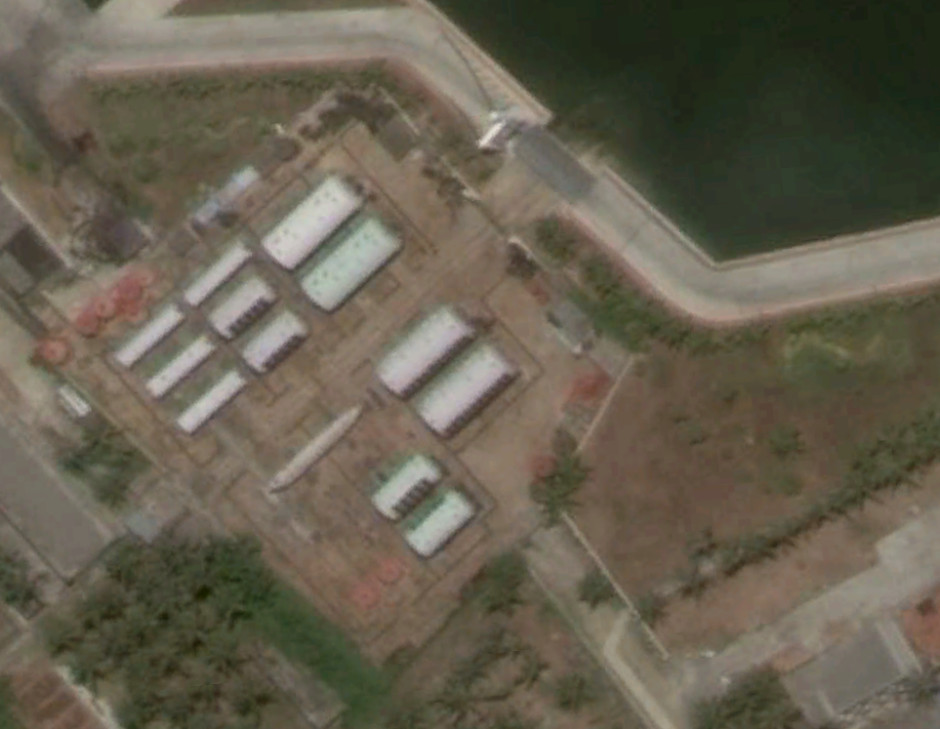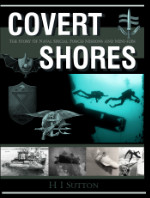 THE book on Special Forces subs Covert Shores 2nd Edition. A world history of naval Special Forces, their missions and their specialist vehicles. SEALs, SBS, COMSUBIN, Sh-13, Spetsnaz, Kampfschwimmers, Commando Hubert, 4RR and many more.
Check it out on Amazon

Indigenous Diver Propulsion Device
China developed a crude single-diver DPV based on lightweight torpedo body with external ballast tanks and simple handlebar controls near the front. The diver lay prone on top of the craft. Instrumentation was minimal and there was no watershield so speed would be below 3kts. It does not appear to have entered service.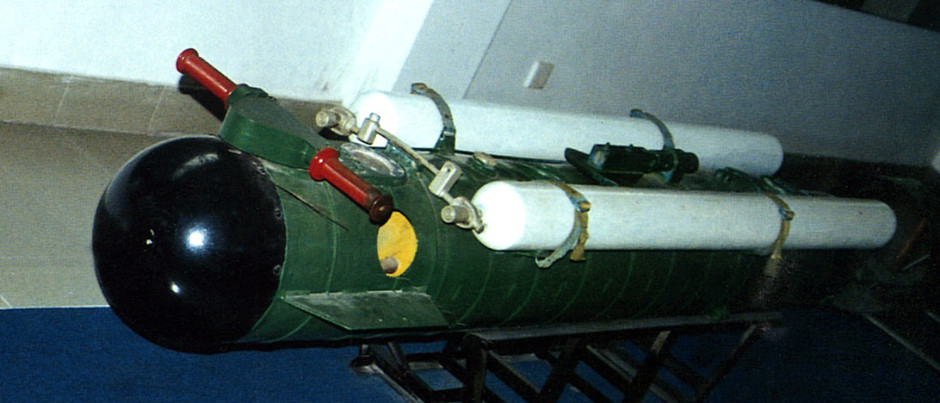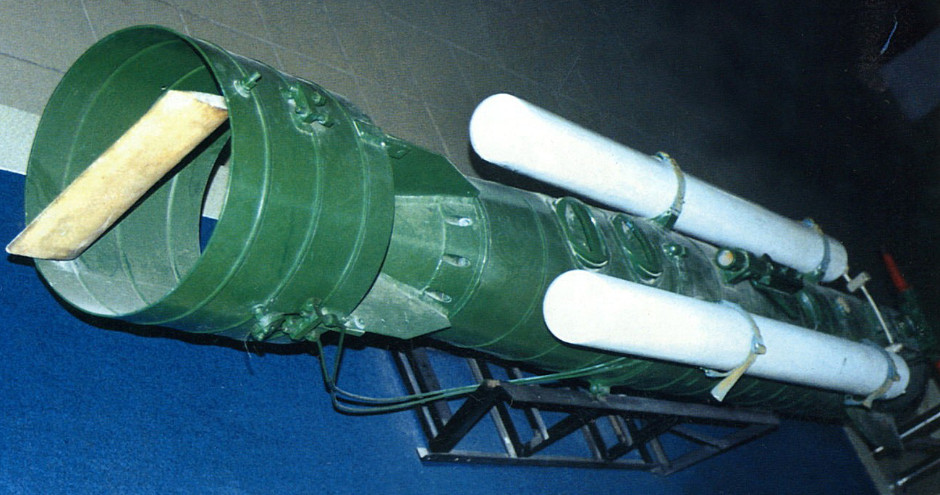 Russian influenced Diver Propulsion Devices
The Chinese Navy uses a locally produced version of the Russian SOM-1 series of single diver DPV under the designation WRY-001A.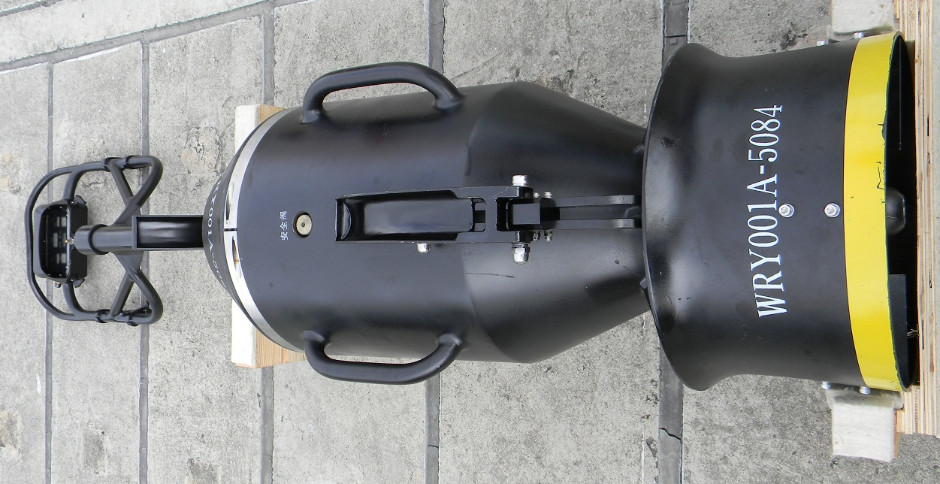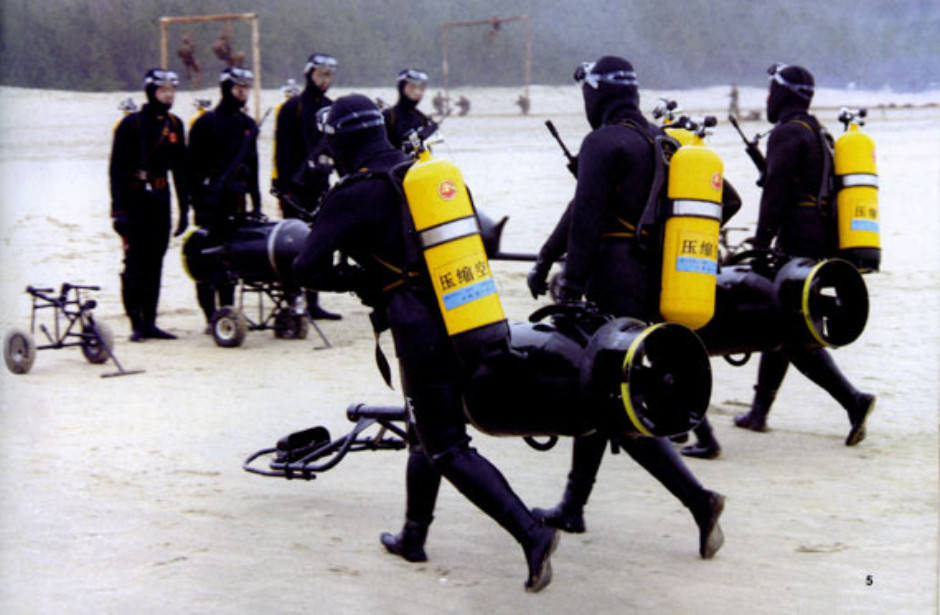 Western Influenced Diver Propulsion Devices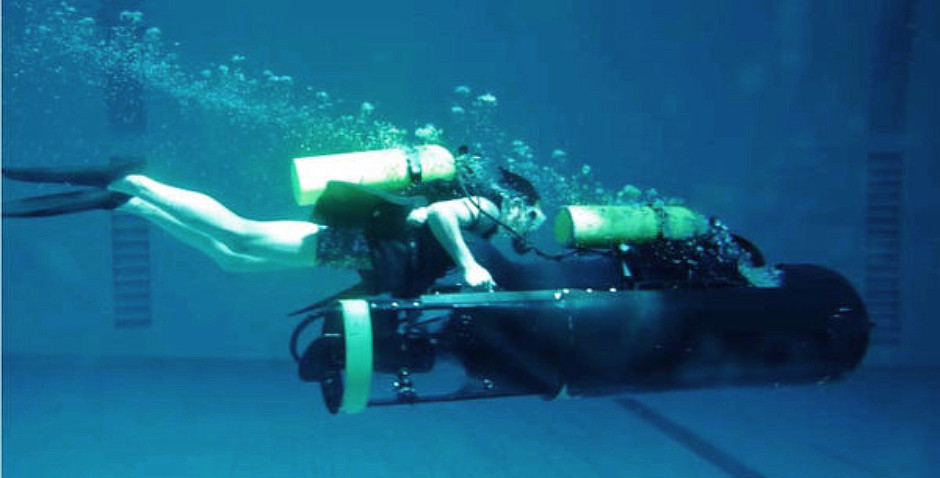 QJY-001 : Chinese copy of American Stidd Diver Propulsion Device (DPD).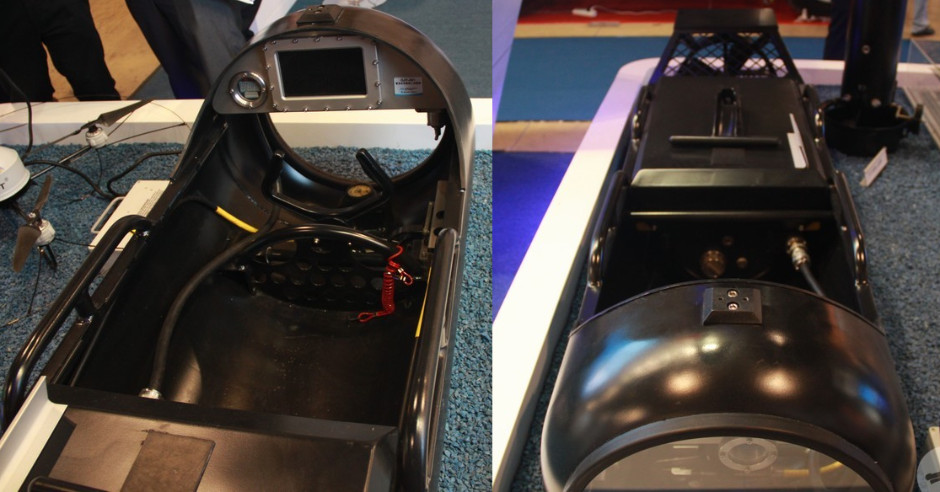 QJY-003 : Derived from earlier QJY-001, the QJY-003 differs significantly from the original American Stidd Diver Propulsion Device (DPD). It has a flat nose and lager propulsor requiring a stepped stern section. Overall it appears to be an effort to produce a cheaper product than the Stidd, leveraging alternative components. It is marketed as a police / paramilitary vehicle. Ignore QJY-001 written on the last image.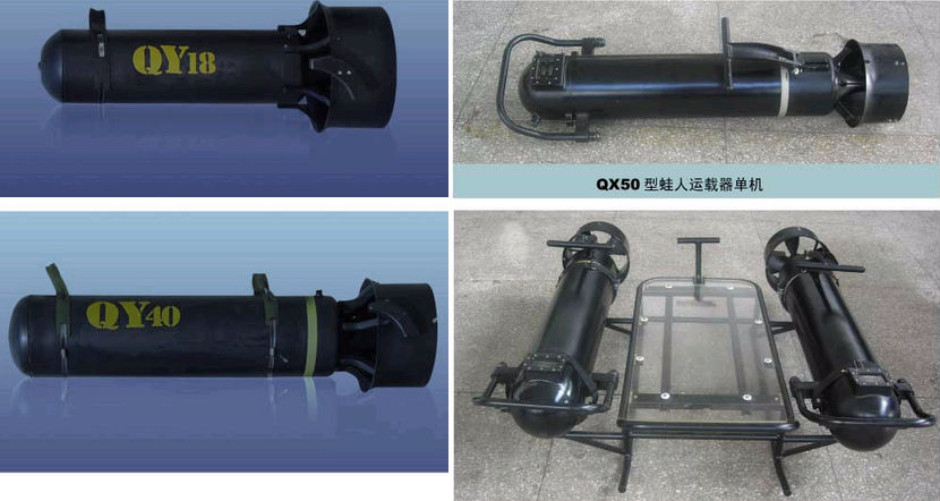 QY-18 : Chinese DPV similar in configuration to the Italian SUEX Xjoy series.
Length: 0.8m
Weight: 20kg
Body Diameter: 230mm
maximum diameter: 320mm
Speed: 2kts
Operating depth: 20m
Endurance: 1hr

QY-40 : larger capacty version of QY-18.
Length: 1.2m
Weight: 40kg
Body Diameter: 230mm
maximum diameter: 320mm
Speed: 2kts
Endurance: 2.5hrs
Depth: 40m


QX-50 : Chinese DPV with similarities to Farallon scooters
QX-50 Twin : Two QX-50s mounted on the platform normally associated with the Farallon Mk.8 DPV. This platform allows the carriage of a third diver or payload at low speeds.

Rotinor military-grade DPVs have been marketed in China by Glory International Group Ltd.

Indigenous Swimmer Delivery Vehicle Program
News recently broke in the Chinese media that the latest iteration of the Type-093 SSN will have a Dry Deck Shelter (DDS) for SDVs. Observers had known of a modification behind the sail which was thought by most to be a VLS for cruise missiles. It now appears that the flat platform is the base for the DDS: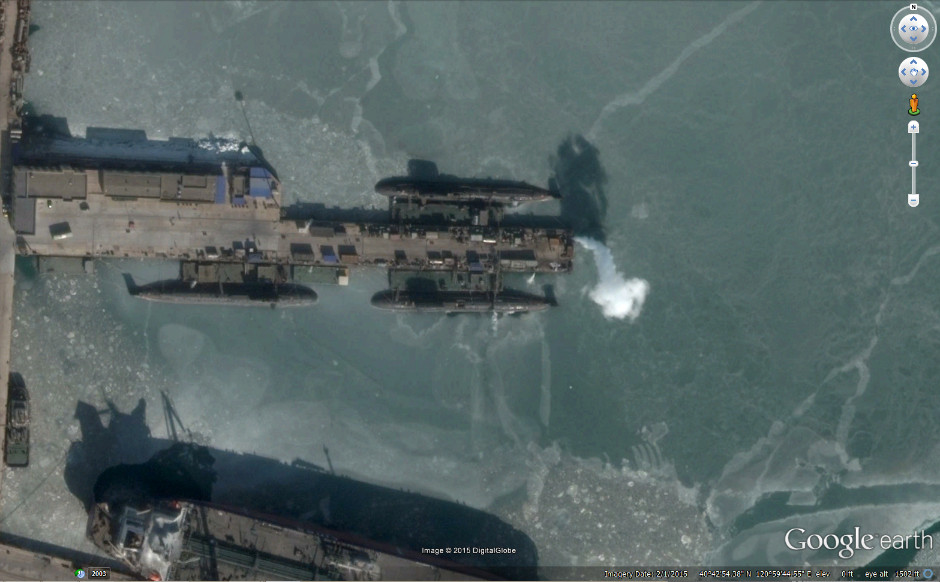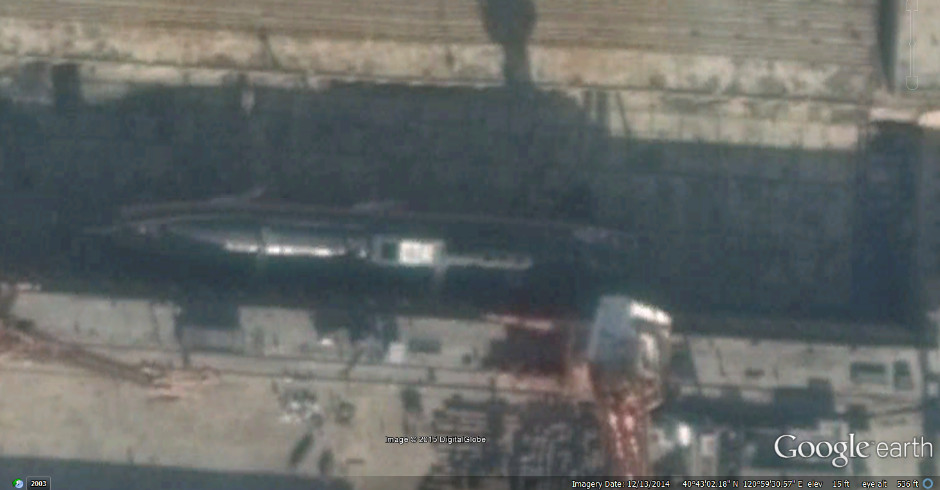 Chinese media appear to know as little about SDV operations as their Western counterparts. Janes' (who I wuold not put in that bucket!) comment that:
The accompanying text indicates the hangar can accommodate only about 2/3 of the length of the SDV (which it compares with the US Mk VIII SDV) and so remains flooded when the vehicle is docked. Consequently, as transfer of personnel to the SDV cannot easily be achieved with the submarine dived, the graphic shows SF personnel being transferred to the submarine by helicopter. The article refers to this as a wet-deck system and the SSN variant as a Type 093T.

Janes' reservations are well justified. The configuration described is not credible. Clearly the image shows a proper DDS which just happens to have the aft section of an SDV sticking out. There would be no need for the heavy door if it were a wet shelter.

Frogmen technology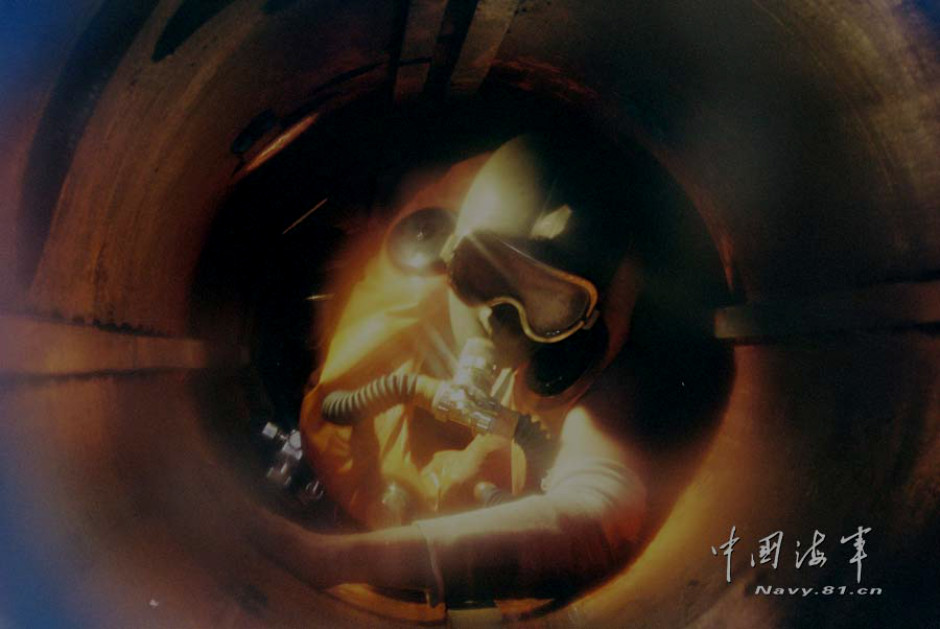 Chinese frogmen practice the unenviable art of exiting a submarine using the torpedo tubes. This is a relatively dangerous way to operate but is a necessity if the mother submarine lacks adequate diver lock-out trunks.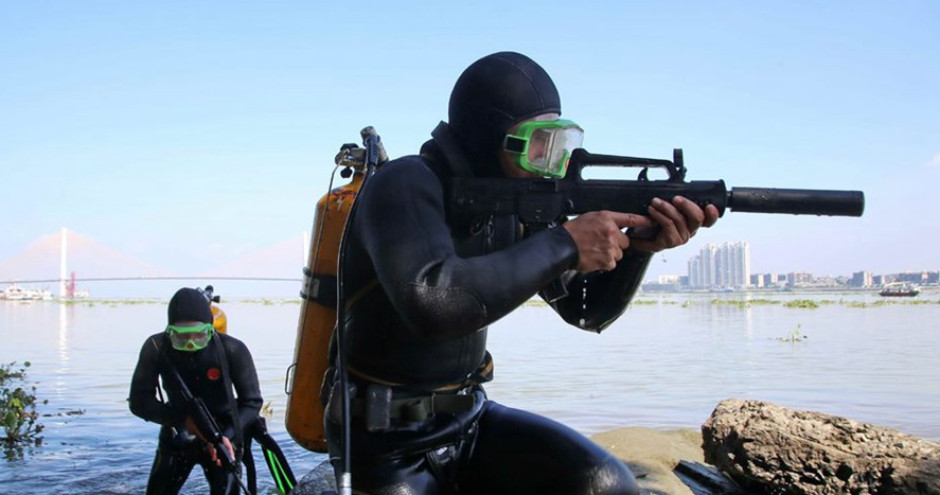 We should not be too hasty to judge the bright training equipment, but many staged photos of Chinese Navy frogmen have not inspired confidence in investment in training and equipment.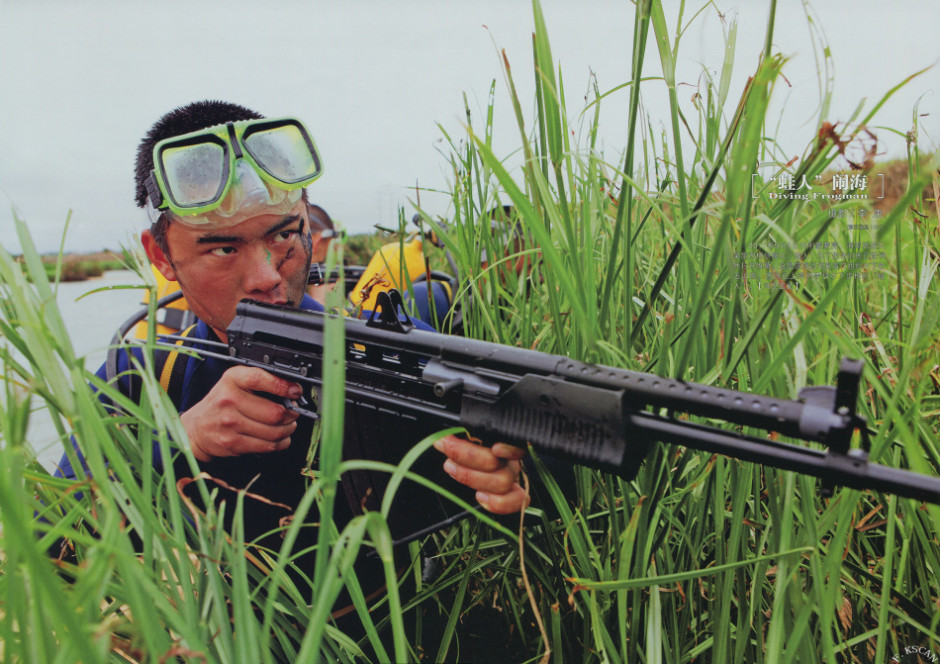 Chinese navy frogman emerges from the water with a QBS-06 Underwater Assault Rifle, a Chinese development of the Russian APS. China also uses the Russian SPP-1 underwater pistol.

An altogether better equipped and more serious bunch.