Updated. Previous version 13th August 2016.

USSOCOM Dry Combat Submersible (DCS)



The Dry Combat Submersible (DCS) is a type of SEAL Delivery Vehicle (SDV) which has a dry interior to allow the SEALs to arrive at their target fresher than the usual wet-sub where they have to wear their diving gear at all times. In July 2016 USSOCOM announced a $166m multi-year contract for Lockheed Martin to design, build, test and maintain a production model of the DCS. Lockheed are partnered with The Submergence Group LLC and their British design shop/factory MSUBs to deliver a total of three craft, although only the first is currently confirmed.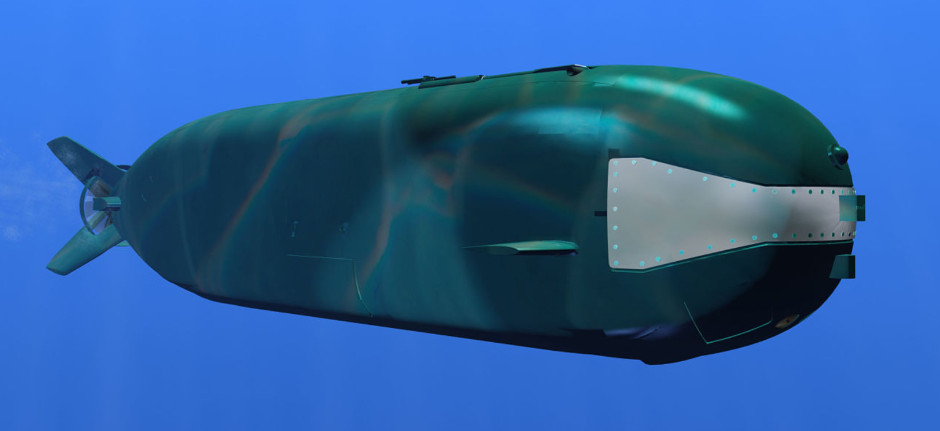 Importantly the USSOCOM requirement was specified as a Surface Launched submersible. The current model is therefore not designed to be carried by a submarine in the way that existing SEAL Delivery Vehicles (SDVs) are. This means that the main launch platform is likely to be MV Ocean Trader (ex-Cragside), a Special Warfare Support vessel operated by US Military Sealift Command.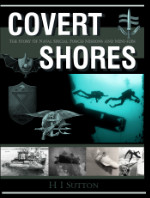 Learn EVERYTHING about Special Forces subs Covert Shores 2nd Edition. A world history of naval Special Forces, their missions and their specialist vehicles. SEALs, SBS, COMSUBIN, Sh-13, Spetsnaz, Kampfschwimmers, Commando Hubert, 4RR and many more.
Check it out on Amazon

Starting in 2020, USSOCOM will begin notional studies of Submarine Integration, most likely for the Virginia Class SSN. The target production date of 2026, by which time all three of the original surface-launch-only boats should be in service: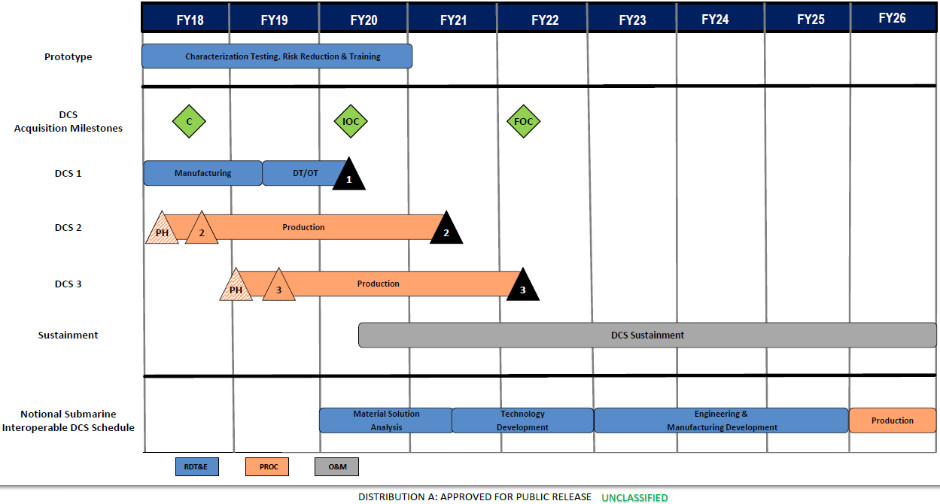 The S351 went through extensive trials with USSOCOM under the program designation UOES2 (User Operational Evaluation System). It beat the smaller but similarly impressive Italian designed UOES3 which was designed to fit inside a Dry Deck Shelter (DDS) on a submarine, but sacrificed carry capacity. The UOES3 is now on display at the The National Navy SEAL Museum: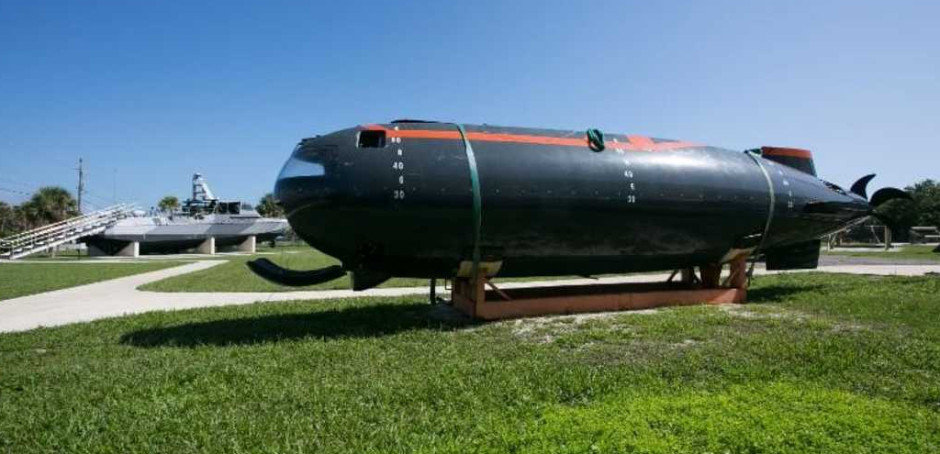 S351 specifications
Length: 12m
Beam: 2.2m
Height: 2.5m
Weight: 26,000 kg
Crew: 2 crew + 8 PAX
Speed: TBC
Range: 120nm @ 5kt
Operating depth: 125m max, 60m operating, 30m for diver lock-out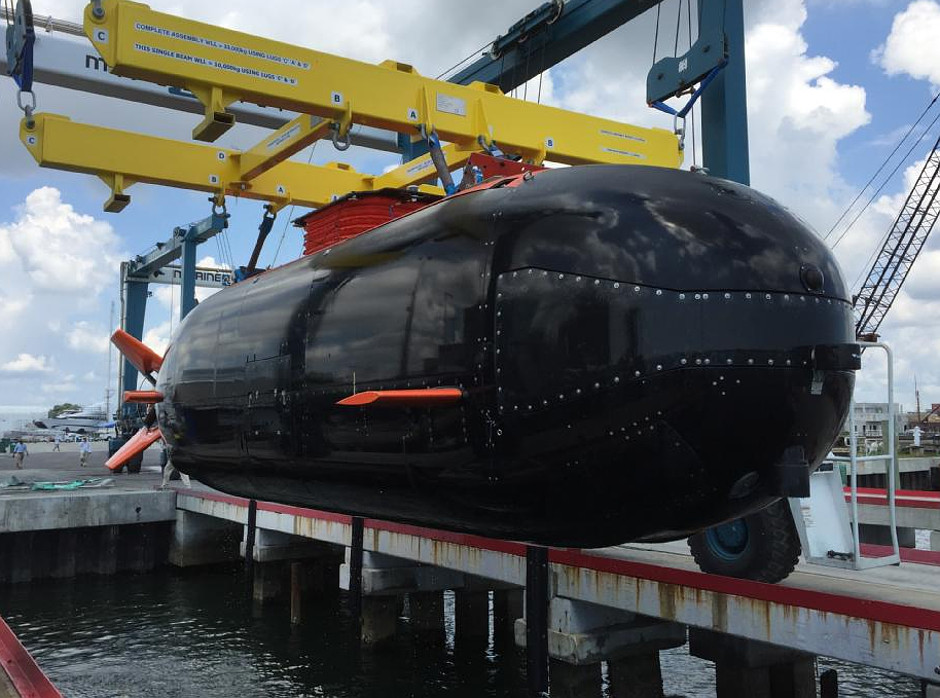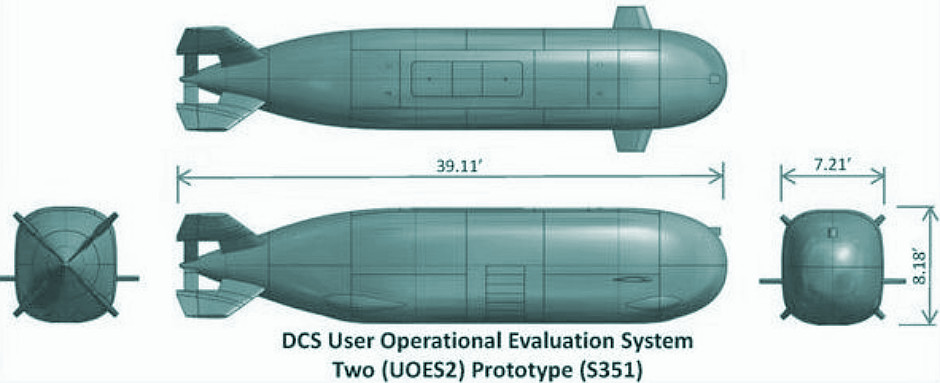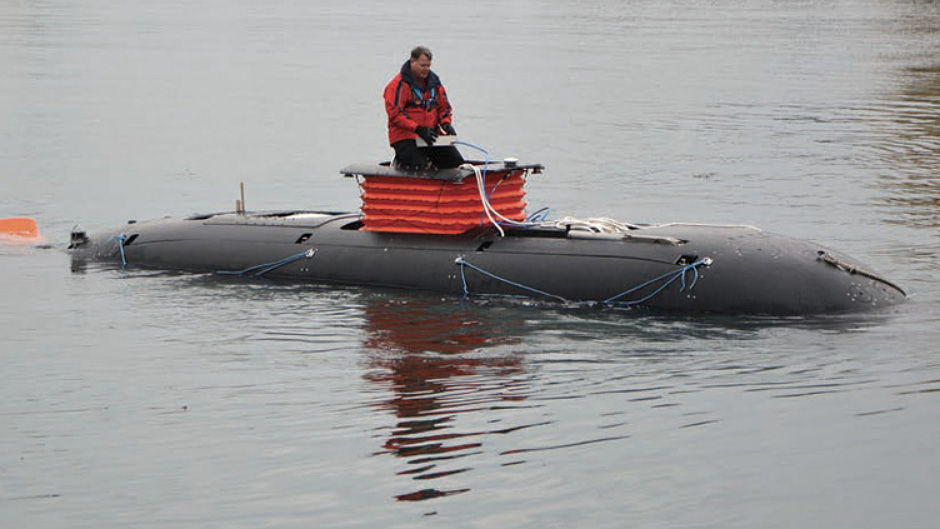 S301 / S301i
The project is a natural evolution to the S301i (UOES1) demonstrator. Originally designed by MSUBs/The Submergence Group, the S301i was on lease to USSOCOM by Lockheed Martin Corporation from 2013-15. The S301i started life after the cancellation of the Advanced SEAL Delivery System (ASDS) as a demonstrator to validate the credibility of a dry combat submersible small enough to fit inside the dry deck shelter (DDS) on a submarine. No actual DDS operations were conducted but the demonstration was considered a success and follow-on UOES-2 ten-man and UOES-3 six-man DCS were ordered, one from UK and one from Italy. The S301 was designed and built by MSUBS Ltd in UK and supplied to the US Navy via their parent company in US, now known as Submergence Group LLC. Lockheed have become involved as the prime contractor.



The S301 was christened 'Marie' by Submergence Group. The conning tower would be removed for DDS operations.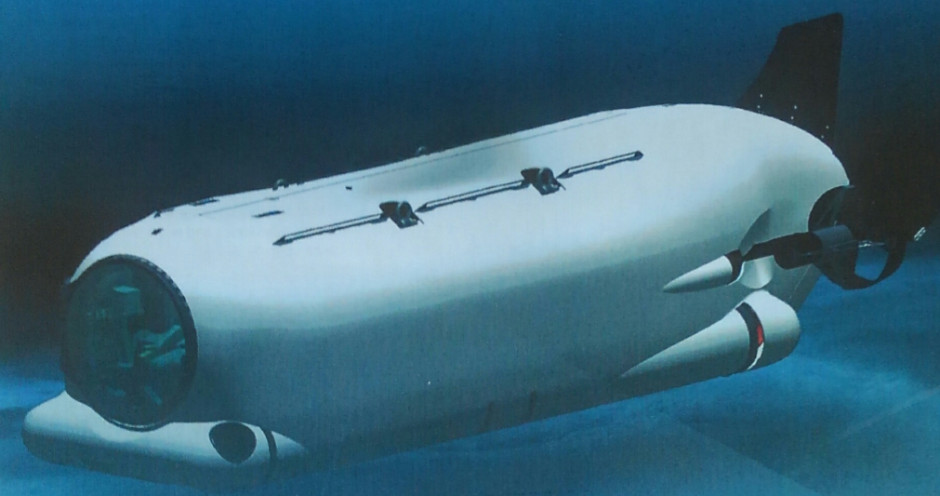 S302
This mid-sized variant is intended for export. The S302 is slightly larger than the S301i which allows for a cleaner and more conventional layout with X-form control surfaces and a single propeller at the rear. The main diver lock-out hatch is moved amidships from the unusual the stern placement on S301i, and the battery pods are incorporated into a streamlined hull. It is no longer intended for carriage in a Dry Deck Shelter (DDS).


S302 Specifications
Length: 9.36m (31ft) (vs 7.25m / 24ft fr S301i)
Beam: 2.34m (7.7ft)
Height: 2.34m (7.7ft)
Weight: 14,000 kg (31,000lb) loaded
Depth rating: 100m (328ft)
Maximum lock-out depth: 30m (98ft)
Endurance: 24hrs +
Range: 60nm @ 5kt
Speed: At least 8kt

---
Related articles (Full index of popular Covert Shores articles)




UOES3 (Button 5.60) dry SEAL Delivery Vehicle




Vogo ASDV-800 Dry Combat Submersible



Narwal / Orca Dry Combat Submersible (UWTG)



Nerpa anti-diver UUV



Deep Shadow SDV



SDV Mk.9 SEAL Delivery Vehicle. w/Cutaway



Wholphin X2, Dolphin X1 and Piranha SDV-X



Sphyrene and Coryphene SDVs



Proteus advanced SDV




SWSC (Shallow Water Combat Submersible) US Navy SEALs next gen' SDV




Cos.Mo.S CE2F chariot



SWUV (/ PSM3G) advanced SDV



Naval Spetsnaz in Hybrid Warfare (Russian SDVs and DPVs)



SubSEAL advanced SDV