Over the last few days defense related Social Media has lit up with excellent intelligence on a new Russian SOF (or elite unit) naval base in Crimea. It's a diminutive jetty previously used for civilian boats. What first caught people's eye was the Russian copy of the Swedish CB90, the BK-16: (photos from Collega60132 @ Yandex.ru)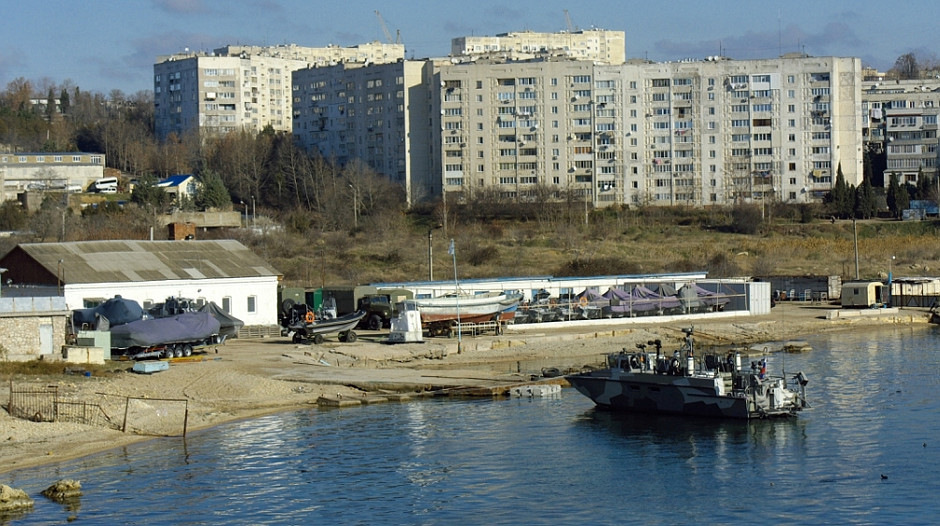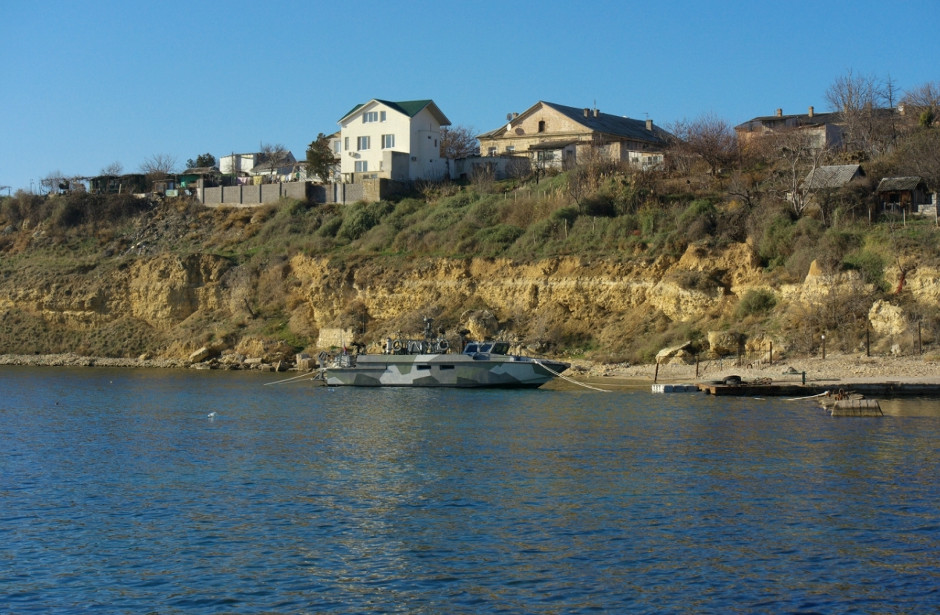 CORRECTION: I previously incorrectly identified the craft as the Project 03160 'Raptor', which is another Russian CB90 copy. Thank you for the correction.

The BK-16 high-speed patrol boat is a direct copy of the Swedish CB90 design built by Kalashnikov Concern. It can carry 20 fully armed troops. It is normally associated with the Black Sea Fleet where its close resemblance to the Swedish design (right down to the splinter camouflage) has led to speculation that it is intended for clandestine use in the Swedish Archipelago.


Attention soon turned to the various RIB (Rigid Inflatable Boats) on the shore. Some may have mistook them for midget subs, but they are just RIBs. In all there are at least 18 boats on shore.


Note the Russian Navy flag (A) and cabined military RIB (B).


The base is probably used by Russian Navy small boats unit supporting Spetsnaz and other elite units. In the offensive or intelligence roles, the unit could perform unsupported cross-beach insertions along the coast within an approximate 120nm radius of their base.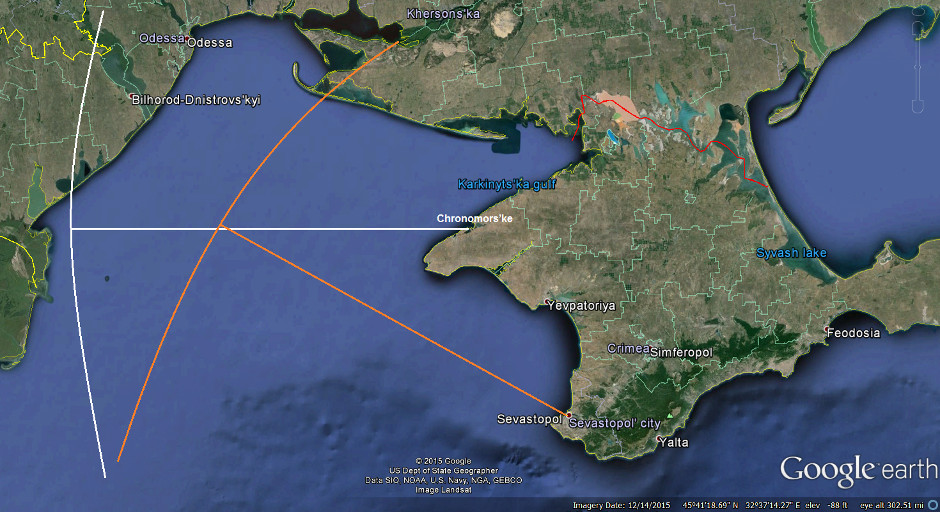 120nm doesn't get you very far from Sevastopol, but bases on the Western coast of Crimea put most of the Ukrainian coast within reach (Chronomors'ke shown)

The base has actually been in use since some point between May and October 2014.
19th May 2014

5th Oct 2014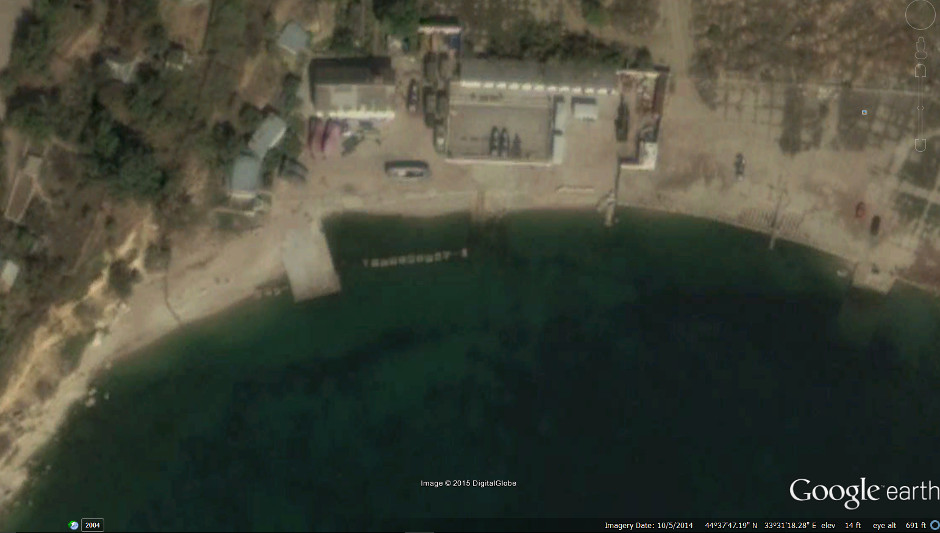 15th Nov 2014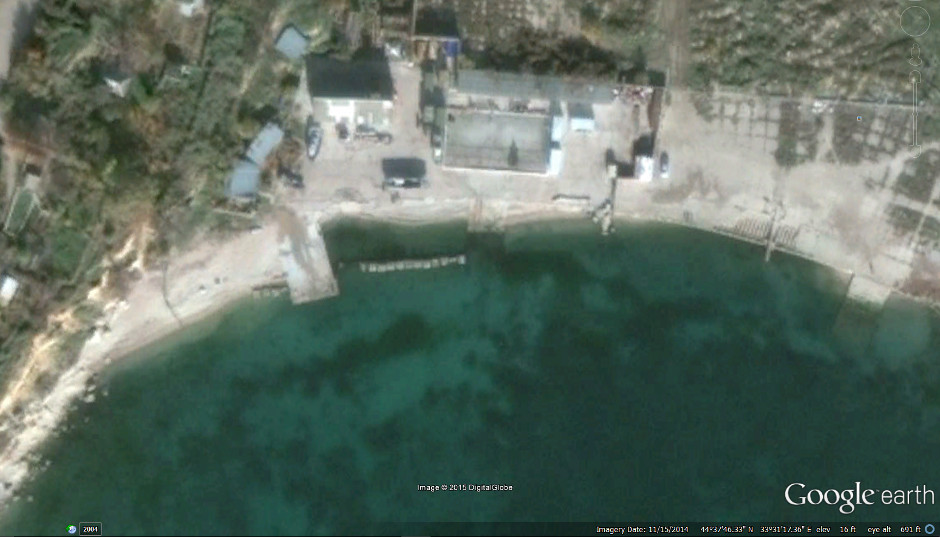 ---

Online sources and discussion: Twitter and Corporal Frisk. And especially Collega60132 @ Yandex.ru.