Ortega Submersibles, the Dutch SDV manufacturer, have uploaded a video of the prototype being put through its paces. It's a gorgeous submersible canoe inspired by the WW2 British Sleeping Beauty.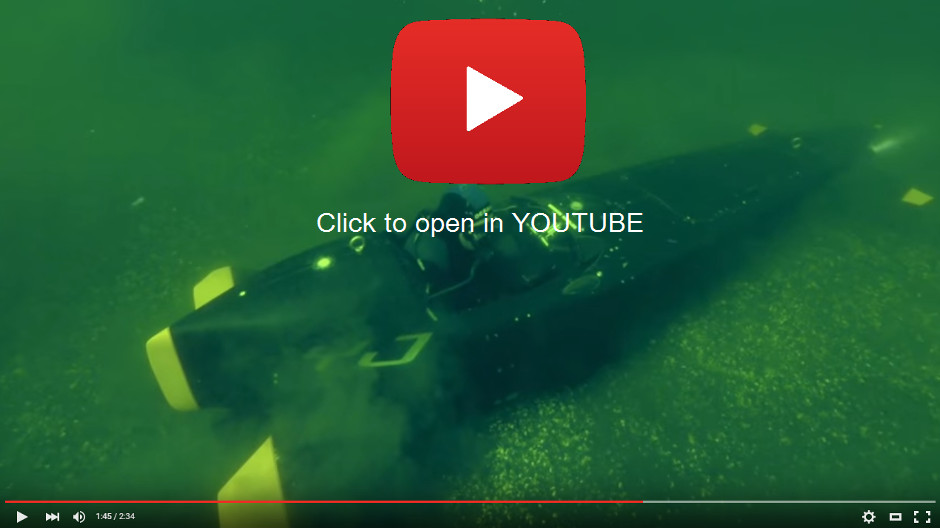 Check out the manufacturer's website Ortega Submersibles


I recently had a very interesting discussion with Ortega, and put some quick questons to them:

Q) The Ortega Mk.1 series is based on the WW2 Sleeping Beauty. What made you pick that specific type as a basis?
A) We really believe in the concept, sailing both on the surface and underwater. Next to that we upgraded the Sleeping Beauty with the latest technology.

Q) Does The Netherlands have any historic connection to the Sleeping Beauty? (I wasn't aware of one but I learn new things every day!)
A) As far as I know there is no historic link between the Netherlands and the original Sleeping Beauty.

Q) Was Ortega aware of or influenced by Italian submersible canoes from the Cold War? (e.g. TE one and two-man types)
A) We were aware of the Italian submersible canoes.

Q) The Sleeping Beauty was designed to travel most of its way to the target on the surface. Is that true of the Mk/1 and if so, what advantages does this entail?
A) We believe this is the biggest advantage of the design.

Q) Does the upright seating position limit underwater speed? - can the driver wear double hoses over the shoulder?
A) No it does not. The way we designed the boat the driver's position does not have any influence on the underwater speed.

Q) Do the hydroplanes fold-in for surface running in moderate seas?
A) Yes they do

Q)Are there plans for an enclosed version or other military considerations?
A)We always have plans for the future.

Q) What are the operational advantages of the Mk.1 over common DPVs?
A) The biggest advantages are the underwater speed and the travelling on the surface.

Q) I noticed that in the multi-person versions the cockpits are stepped. Why is that?
A) To give all passengers a clear view (in clear water)

Q) Are there plans for larger SDVs? Other designs?
A) We are always looking for new designs.

Thank you so much to Ortega for entertaining my curiosity!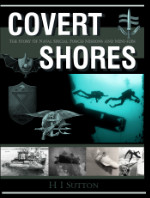 The ultimate book of Special Forces subs Covert Shores 2nd Edition is the ONLY world history of naval Special Forces, their missions and their specialist vehicles. SEALs, SBS, COMSUBIN, Sh-13, Spetsnaz, Kampfschwimmers, Commando Hubert, 4RR and many more.
Check it out on Amazon