I've been meaning to share this for a while but I am heavy on the book editing so please excuse the rushed presentation.
MAREX Diver Transport Vehicles (DTVs)




It is incredibly rewarding to discover Swimmer Delivery Vehicles (SDVs) which you did not know about before, or had only the slightest inklings from some obscure reference somewhere. It happens a lot; I have probably found about a hundred distinct SDV types which are not well documented or known about. Last year I was looking at some particularly interesting patents when I thought I'd spotted a 'missing link' in the SBS (Special Boat Service) SDV history. The SBS' swimmer delivery vehicle programs were shrouded in secrecy for years and are not well recorded, so there were plenty of gaps in the lineage that I had yet to discover. I set about tracking down the man whose name appeared on the 1960s patent application and miraculously we made contact.
This article is not the story of that 'missing link' SDV. The man was incredibly helpful (I am extremely grateful - no exaggeration necessary) and provided a lot of high-quality information for the Covert Shores project. Naturally there were types I recognized and types I didn't. Unusually in this research some of the designs which came to light did not fit the detailed scope of the book project. So rather than leave them on the shelf I've been wanting to put the basic information online so that people can find it. You'd be hard-pressed to find ANY information on some of these on the internet. They are not the most secret types of course, but they do not deserve their obscurity.
The firm who designed them, MAREX (Marine Exploration Ltd, Isle of Wight, UK) was only briefly in the SDV business and sold its know-how to a French company called Comex who built one of the below types as the Total-Sub. MAREX also designed and built a number of purely military SDVs (Type-B, Type-C) which are beyond the scope of this article but will be covered properly in the Covert Shores Book (Opens in new window)

MAREX Type-A2
Marex designed a fully enclosed two-man SDV with the pilot and passenger sitting side-by-side with an unobstructed forward view due to a single-piece unframed canopy. This was a very streamlined configuration and allowed an impressive top speed which was faster than military SDVs then in service. The need for forward hydroplanes was eliminated due to a bow thruster mounted literally in the nose.

This design was very modern at the time and intended for both the military and civilian markets. It did not fit the strict requirements of the British SBS or Navy Divers and was not built although.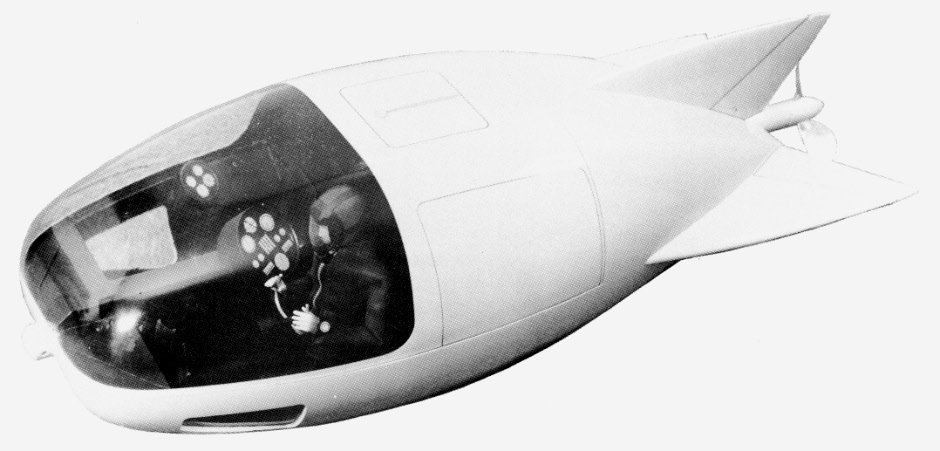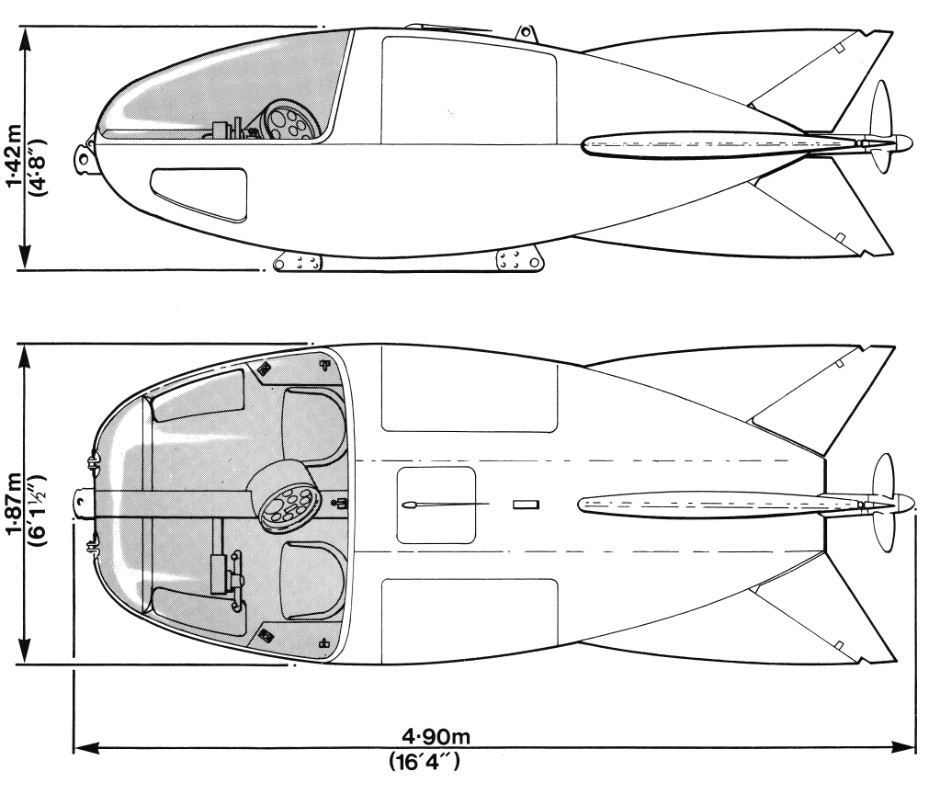 Specification
Length: 4.9m
Beam: 1.87m
Height: 1.42m
Operating depth: 80m
Speed: 7kts max, 5kts cruising
Load: 200kg
Endurance: 6hrs at 5kts, 4hrs at 7kts. Onboard air system (41.5m3 compressed air)



MAREX Type-A5
The A2 was complemented by he much larger A5 which, as the name implies, could carry five men. Three sat across the front and two in the rear. In the military sense this mean a driver and two swim-pairs. The design was slower but longer ranged than the A2.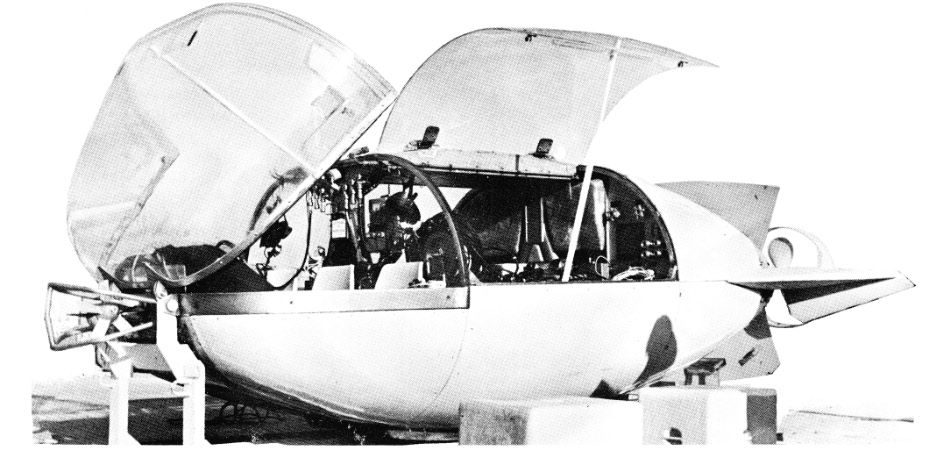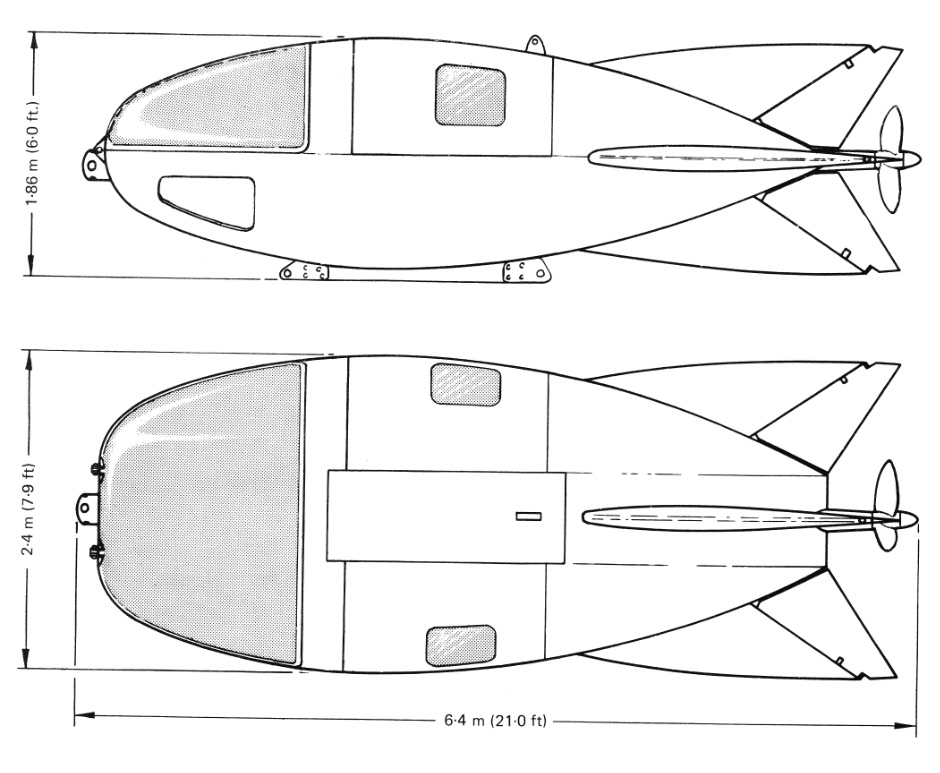 Specification
Length: 6.4m
Beam: 2.4m
Height: 1.86m
Operating depth: 80m
Speed: 5kts max, 3-4kts cruising
Load: 200kg
Endurance: 8hrs at 3-4kts, 5hrs at 5kts. Onboard air system (41.5m3 compressed air)



Comex Total-Sub-01
Just as MAREX gave up on the military SDV market they started working with a French firm who wanted to market their SDVs in the offshore oil industry. At the time many companies were considering this market for wet submersibles to improve the independence and efficiency of technical divers. As it turned out wet submersibles were not well suited to the role and only one A5 derivative was built, named after it's customer 'Total-sub-01'.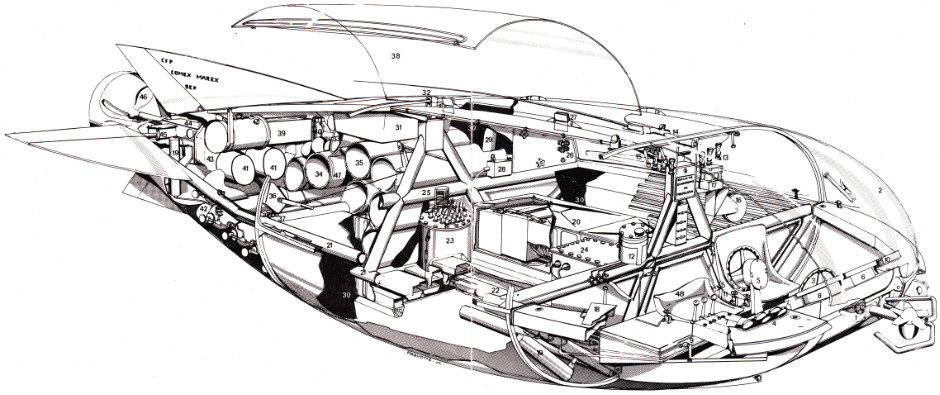 CLICK for HIGH-RESOLUTION image.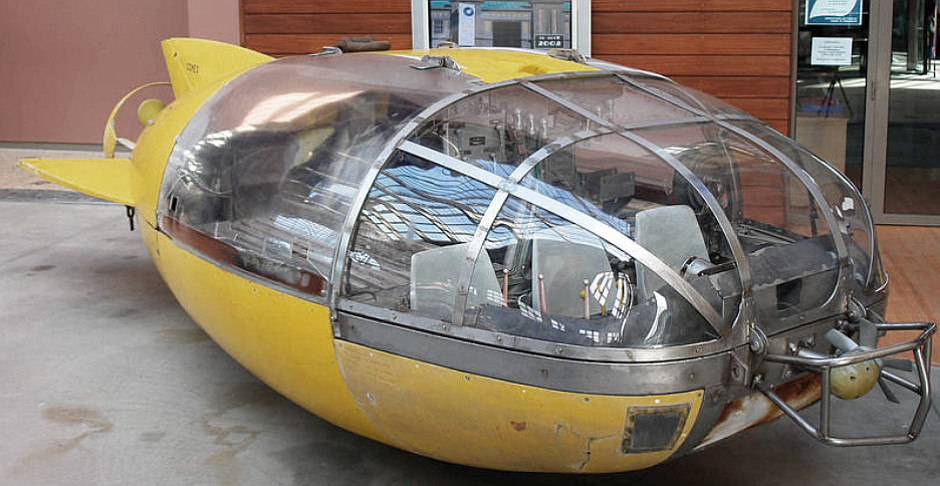 Today the Total-Sub-01 is a museum piece in France

Specification
Length: 6.15m
Beam: 2.25m
Height: 1.7m
Operating depth: 60m
Speed: 5-6kts max, 4kts cruising
Load: 200kg
Endurance: 28nm at 4kts



MAREX Four-Man design
Possibly pre-dating te Total-Sub-01, this design is very similar but only carries four divers. It was to be built with Comex and aimed solely at the offshore oil industry. None were built.