If you like it, share it. Thanks! (Corrections welcome)
This article is an offshoot from the Covert Shores Book Project


USS Seawolf (SSN-575) was the second nuclear powered submarine in the world, laid down on 7 September 1953 and commissioned into service at the height of the Cold War on 30 March 1957. She served with distinction until 1987. Her design was a variant of the world's first nuclear submarine, the USS Nautilus but she was built with a very different nuclear powerplant. It's something of a myth that Nautilus' powerplant was 'standard' and hers was only experimental. In fact, there were two nuclear powerplants being developed simultaneously: a pressurised water reactor (PWR) by Westinghouse and a more efficient Sodium-cooled reactor by General Electric. Nautilus sported the former, and Seawolf the sodium-cooled S2G Submarine Intermediate Reactor (SIR). This was a liquid metal sodium-cooled nuclear plant (aka Liquid Metal Fast Reactor (LMFR)).
As it turned out the sodium used in cooling her reactors corroded the 347 Stainless Steel used in the steam Superheaters so these had to be bypassed, meaning that she could only operate at 80% power. Although this proved adequate for operational deployments (on 7 August 1958 she submerged for a two-month 13,700nm trip, something unthinkable in a regular submarine) it was decided that pressurised water reactors were the way to go and so Seawolf was retrofitted with the now standard S2Wa PWR in 1958-60.



She was built as an operational attack submarine with six 21" (533mm) torpedo tubes under a powerful if ugly BQR-4 passive sonar. Unlike Nautilus she had a tall stepped sail with WW2 style conning tower. Although these boats are often described as being like WW2 submarines in terms of hull design, they were in fact incredibly streamlined and modern at the time.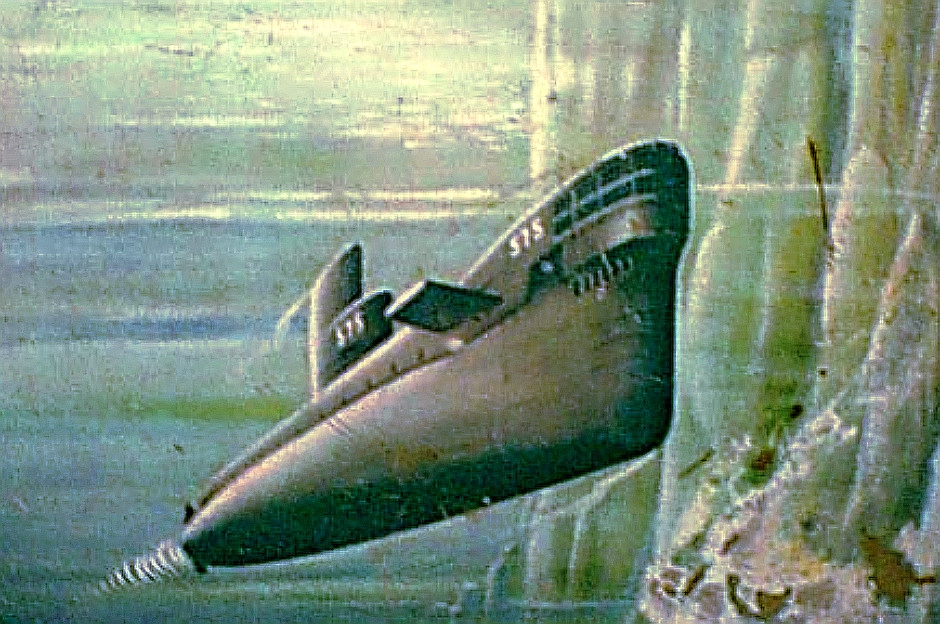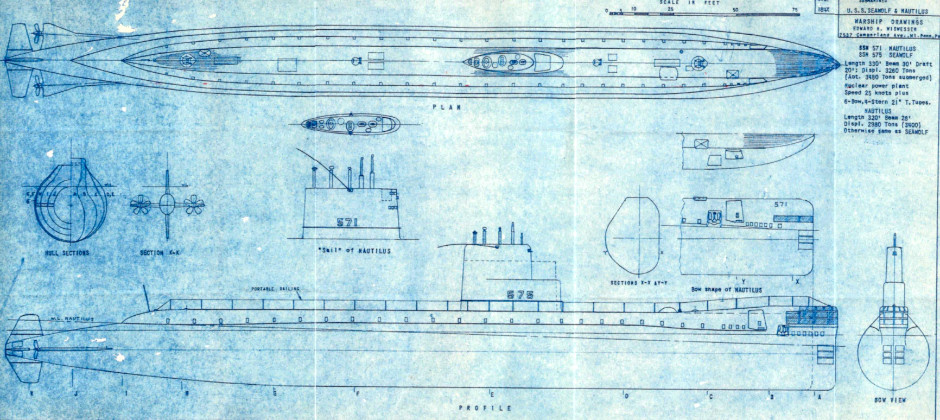 Seawolf and Nautilus plans - despite very different profiles above the waterline the two boats were essentially similar and closely related.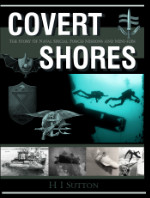 The ultimate book of Special Forces subs Covert Shores 2nd Edition is the ONLY world history of naval Special Forces, their missions and their specialist vehicles. SEALs, SBS, COMSUBIN, Sh-13, Spetsnaz, Kampfschwimmers, Commando Hubert, 4RR and many more.
Check it out on Amazon

IVY BELLS - Special Mission Submarine



USS Seawolf (left) with the other famous special missions boat USS Halibut. At the time of this photo Operation IVY BELLS was still a complete secret and few observing these two boats would have realized their significance within the Cold War which was playing out at the time.

Seawolf served as an attack submarine until 1971 when she entered the dry dock at Mare Island Naval Shipyard for conversion to a 'special project platform', the term given to specially equipped spy subs. Her capabilities were to be similar to the US Halibut which had been converted a few years earlier. Unlike Halibut however she did not have a missile hangar to store the computer and extra kit so she was lengthened forward of the sail to have accommodate the additional 'civilian' crew, sonar fish (variable depth sonar plus cameras towed beneath the submarine) and pressurisation chambers for Saturation Divers. Like Halibut horizontal thrusters were buried in the casing but the result was a more low-key alteration of her appearance. The boats of Submarine Development Group One kept their secrets well and few photographs or plans have yet revealed her underwater modifications.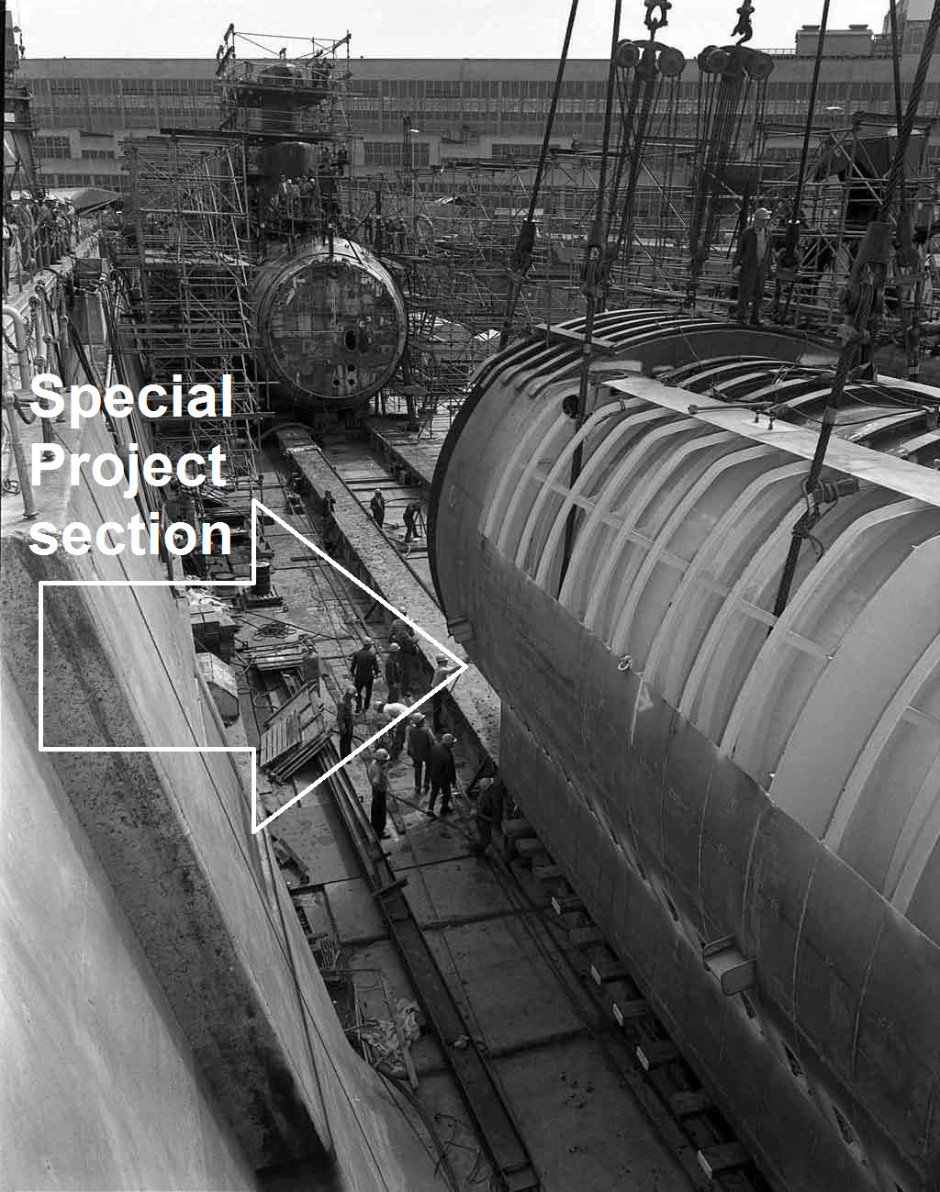 Among her modifications was the installation of quieter 7-blade screw-back props: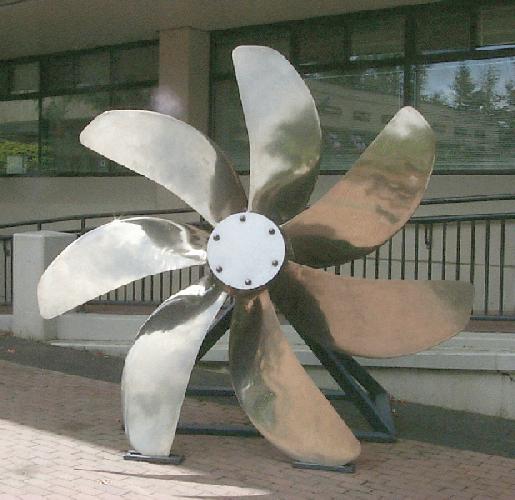 Image from Sid Harrison's Honors

Below is my attempt at representing the modifications: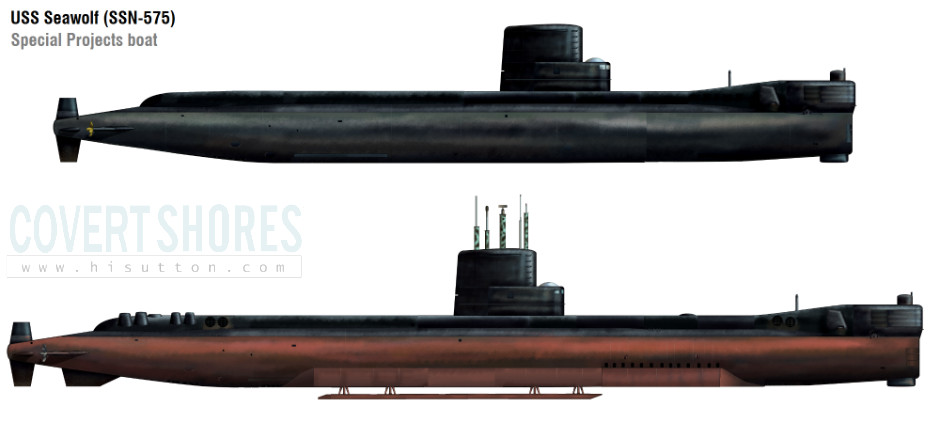 Original artwork. CLICK for HIGH-RESOLUTION image.


From 1975 Seawolf joined Halibut in performing Operations IVY BELLS missions deep in the Sea of Okhotsk on Russia's the Pacific coast. Bugs were laid over Soviet communications cables to the remote but strategic nuclear submarine base at Petropavlovsk. The wire taps were large cylindrical devices which were laid by US Navy Saturation Divers while the submarine was resting on the bottom nearby.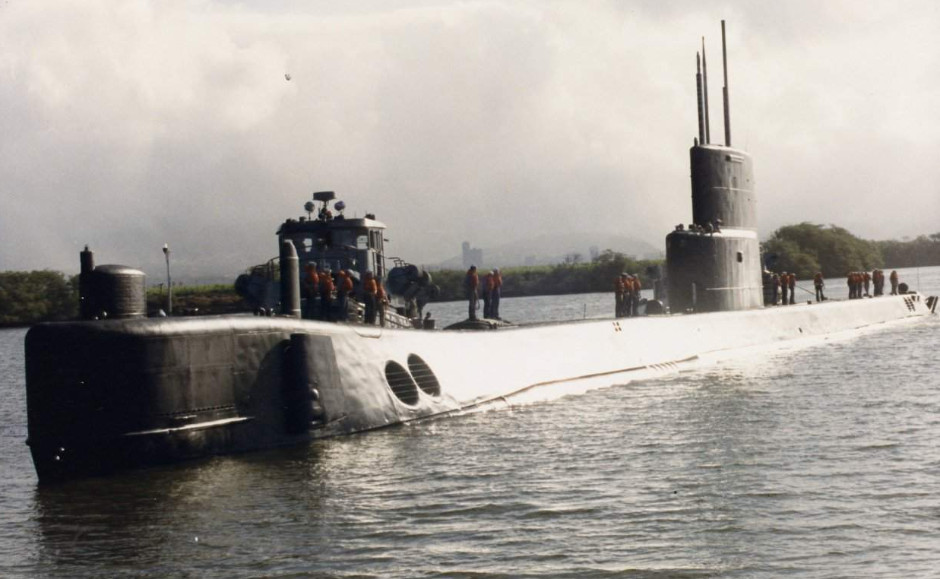 Seawolf still has many secrets to give up, but there is no doubt that her crew and the Saturation Divers conducted ground-breaking and secret 'out of this world' feats at the height of the Cold War.
Useful source and more reading at the Seawolf (SSN-575) veterans' Website

---
Related Articles



Project 09852 Belgorod Special Mission submarine (spy sub)




Soviet BS-64 Podmoskovye Special Mission (spy) Host Submarine




Russian Losharik spy sub




USS Halibut




Russian X-RAY Class spy sub