A monstrously large submarine by any standards, the 5,360 ton P-2 design was to be equipped with both Ballistic Missiles and Cruise Missiles, as well as its own midget submarines. It was designed just as the Cold War was starting in 1949 as the next generation of heavy submarine for the Soviet Navy. From the outset the design was unlike any other, with three internal pressure hulls stacked on top of each other in the bow, and then two pressure hulls running down the sides of the boat to twin propellers at the stern. The space between these side hulls was to be filled with three payload modules which could comprise of either a) SS-1 (R-1) SCUNNER ballistic missiles in sets of four (maximum 12 missiles), b) Swallow-10X cruise missiles in sets of fourteen (maximum 41 missiles) or c) midget submarines carrying tanks in sets of three (maximum 9). Although the design was progressed for a while, it was too ambition and was soon abandoned in favor of smaller steps towards ballistic missile and cruise missile submarines. The midget submarine component was never progressed.



Original artwork - CLICK for HIGH-RESOLUTION (4000px) image.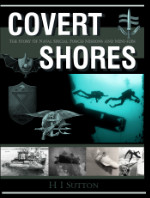 The ultimate book of Special Forces subs Covert Shores 2nd Edition is the ONLY world history of naval Special Forces, their missions and their specialist vehicles. SEALs, SBS, COMSUBIN, Sh-13, Spetsnaz, Kampfschwimmers, Commando Hubert, 4RR and many more.
Check it out on Amazon

Specifications
Length: 112 meters
Beam: 12.5 meter
Displacement: 5,360 tons
Speed: Maximum 18 kts surfaced, 17kts submerged, cruising 10kts
Operating depth: 200 meters
Endurance : 100 days, 12,000nm at cruising speed of 10kts surfaced, 700nm at 17kts submerged on snort or 100nm at 4kts on batteries
Armament: 16 x 533mm (21") torpedo tubes (2 x 6 forward, 4 aft).
up to 12 x SS-1 (R-1) SCUNNER ballistic Missiles
up to 41 x Swallow-10X cruise missiles
Midget subs: 3, 6 or 9 depending on configuration
Crew: 100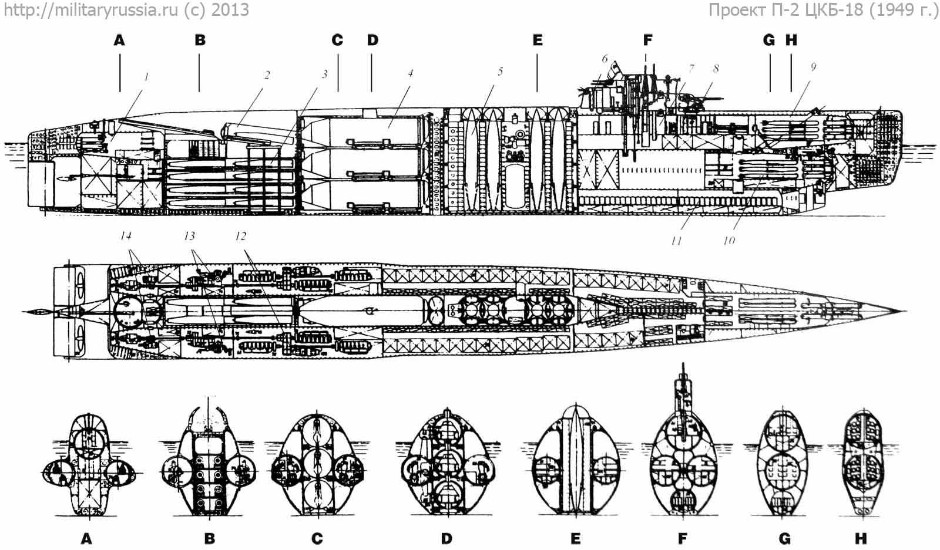 Schematic from Militaryrussia.ru

Although the seven-hulled P-2 took things to a new level, the basic submarine technology behind it was the impressive German Type-XX1 U-boat ('Elektroboote') which influenced submarine design on both sides of the Atlantic.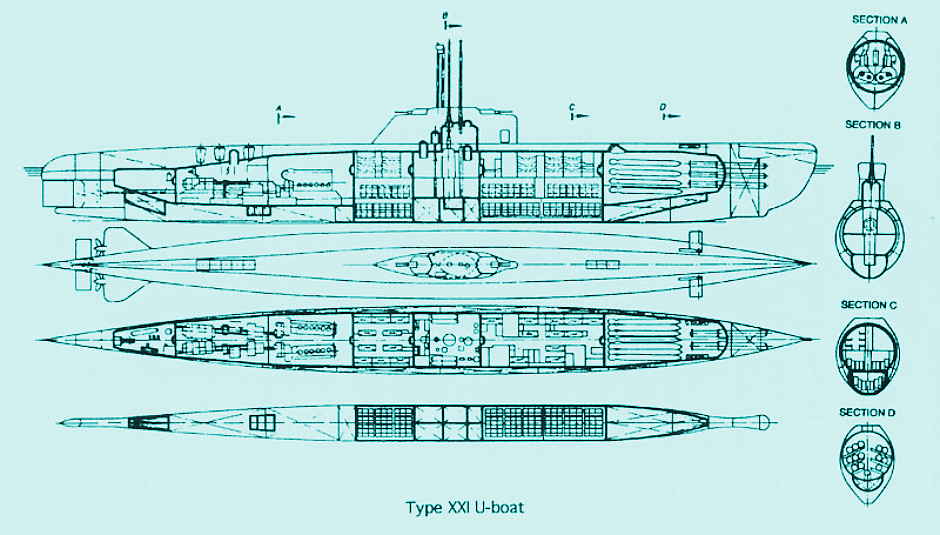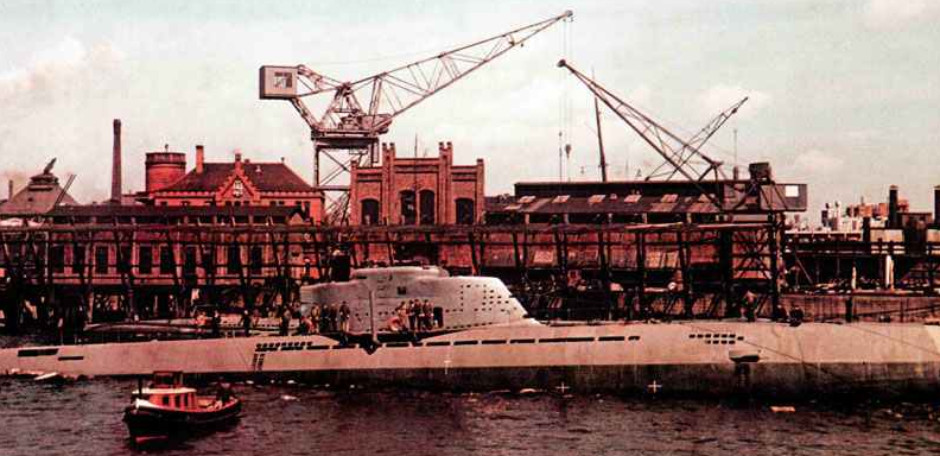 Photo from W2-weapons.com

The Spoils of War
As well as the submarine technology itself, the weapons and other key technologies in the P-2 submarine were directly related to plundered German technology.

German V-2 rocket versus Soviet SS-1 (R-1) SCUNNER ballistic missile: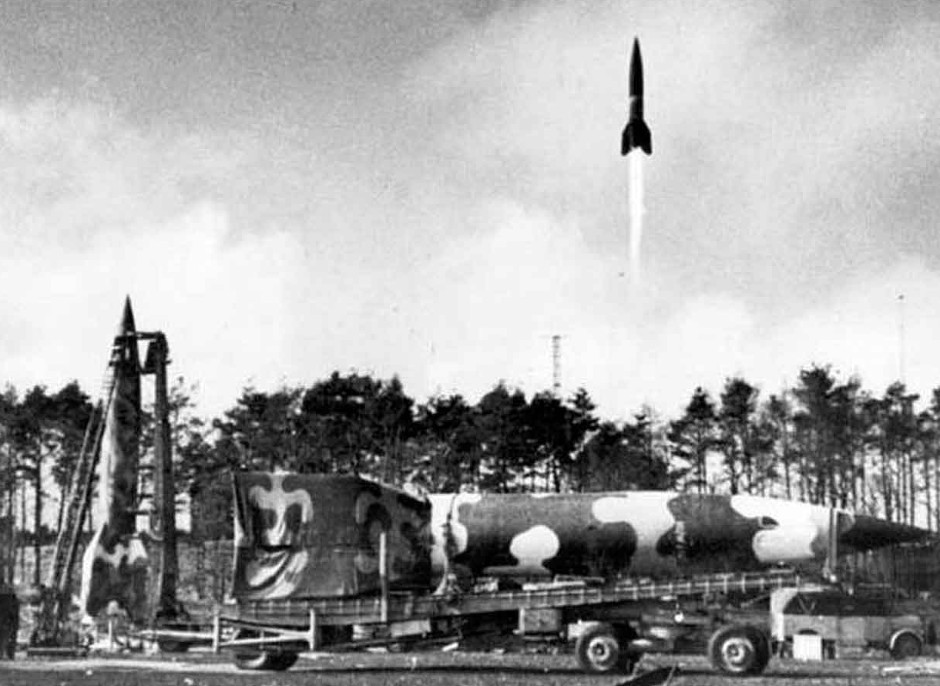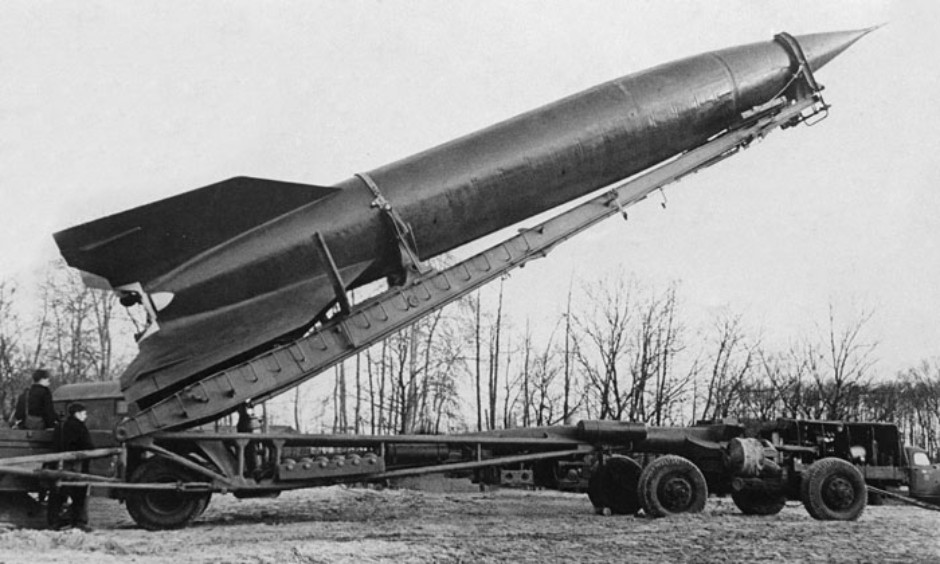 German V-1 Cruise missile versus Soviet Swallow-10X cruise missile: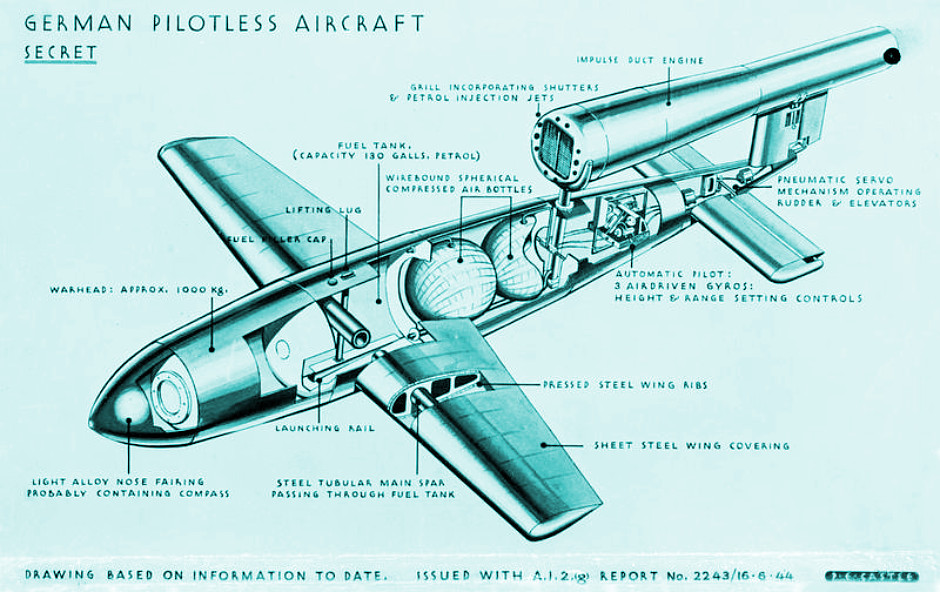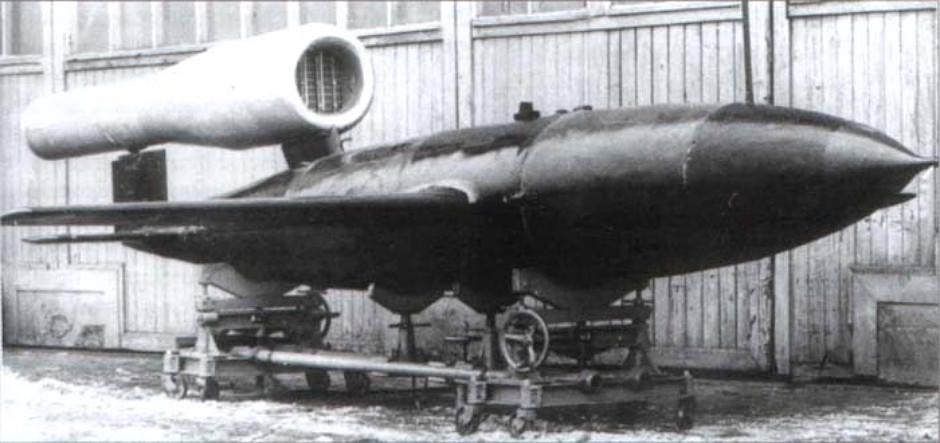 further Reading (Russian)


Militaryrussia.ru


Deepstorm.ru



Project 09852 Belgorod Special Mission submarine (spy sub)