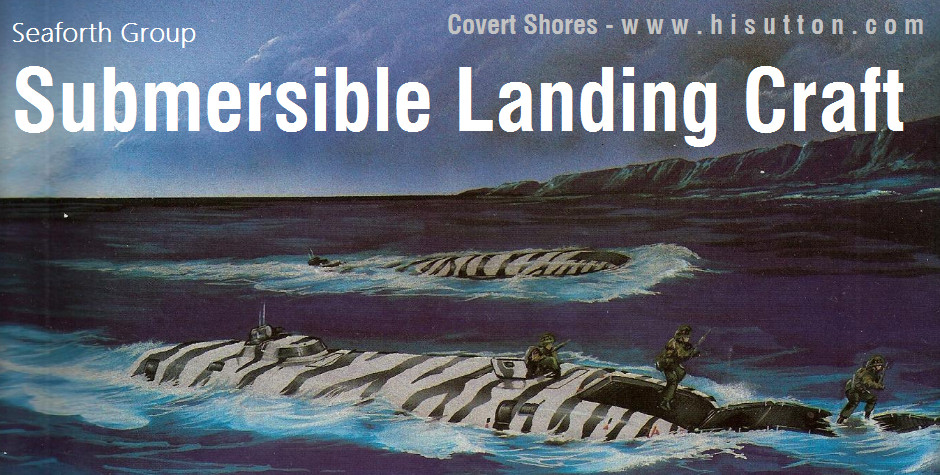 In the early 1990s British firm Seaforth International Defence Contractors (Seaforth Group) proposed a range of underwater craft for amphibious operations, including the innovative S60 Submersible Landing Craft.

The Seaforth Group had an interesting history in submarines at the time. In 1987 they had purchased two ex-Royal Navy diesel-electric submarines, HMS Walrus and HMS Oberon, which were intended to be refitted and sold to Egypt. The deal was speculative and after it fell through the boats were advertised for sale as leisure or tourist attractions for as little as $11m each. They were eventually scrapped at Grimsby in UK.

The S60 design (possibly named in relation to its troop capacity) was intended to leverage commercial submersible technology, allowing troops to be transported between a landing platform dock (LPD) or converted commercial supply vessel and an enemy beach while exposing them to a minimal risk of detection and surface attack. Illustrations showed a craft similar to tourist submarines with a less hydrodynamic utilitarian hull with Acrylic viewing ports at either end, and the ballast tanks mounted above the pressure hull to form a flat deck. As the submersible approached the beach it surfaced with just the deck and minimalist sail exposed. The troops exited via a hatch on the deck and ran forward, reaching the beach but a deployable floating bridge.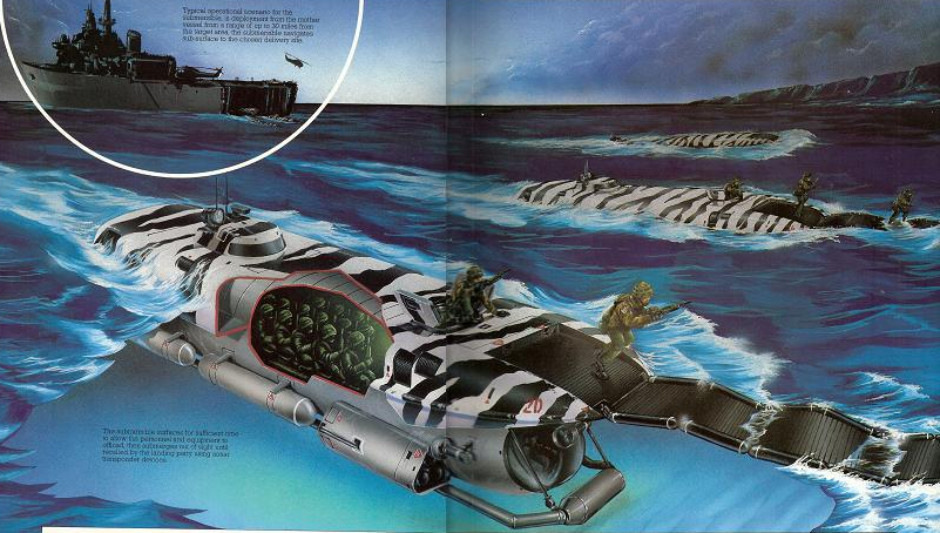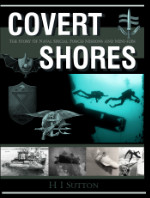 Learn EVERYTHING about Special Forces subsCovert Shores 2nd Edition. A world history of naval Special Forces, their missions and their specialist vehicles. SEALs, SBS, COMSUBIN, A-DYK, Sh-13, Spetsnaz, Kampfschwimmers, Commando Hubert, 4RR and many more.
Check it out on Amazon

Seaforth Group were involved in joint military projects with Scottish firm Fluid Energy Ltd who were known for their tourist submarines. They sold at least nine, but had left the tourist submarine business by 1990. Although I have not been able to confirm it, it seems obvious that Fluid Energy were either a partner or at least an influence in the Submersible landing Craft concept.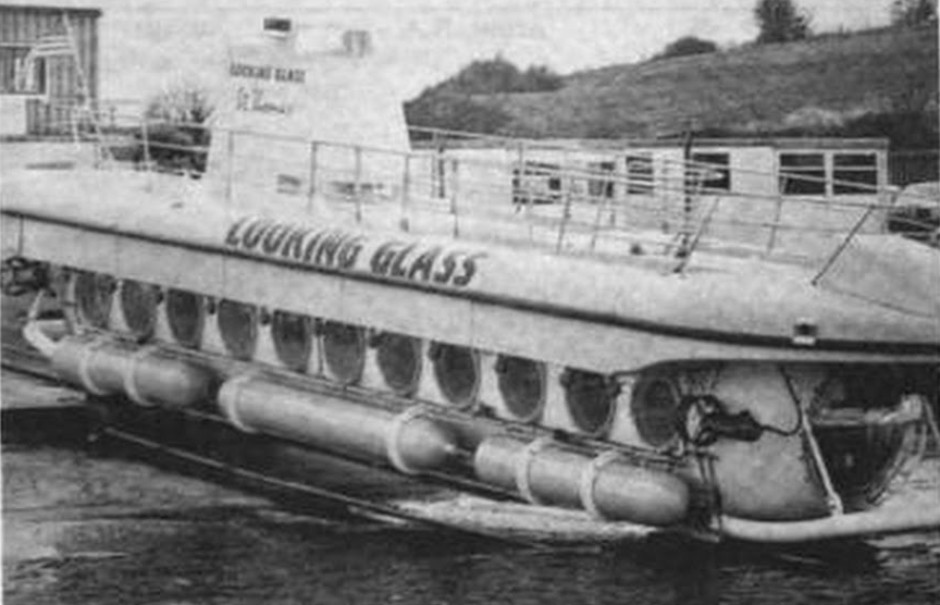 A tourist submarine built by Fluid Energy Ltd for commercial operations in US Virgin Islands.

One particularly interesting feature was that the craft was designed to be reversible, with the thrusters able to propel it in either direction. This was a practical approach to the problem of beaching a submersible on an enemy beach and would also allow easy docking in the well-deck of a LPD.


S60 Specifications
Length 18m
Beam: 4m
Draught: ~3m
Height: 3.8m
Weight: 94tons
Speed: 4kt submerged
Depth: 100m operating
Crew: 2 + 60 PAX (9 tonnes payload)
Armament: None
Endurance: 96hrs