It may come as a surprise that the US Army Special Operations Command (USASOC) has a requirement for Foldable Kayaks (Ref). Pioneered by the British during World War Two and associated with the British way of doing things throughout the Cold War (SBS, SAS), kayaks are rarely at the forefront of Special Forces today. However, in certain missions they remain relevant, and may be the first choice ahead of inflatable boats and RIBs.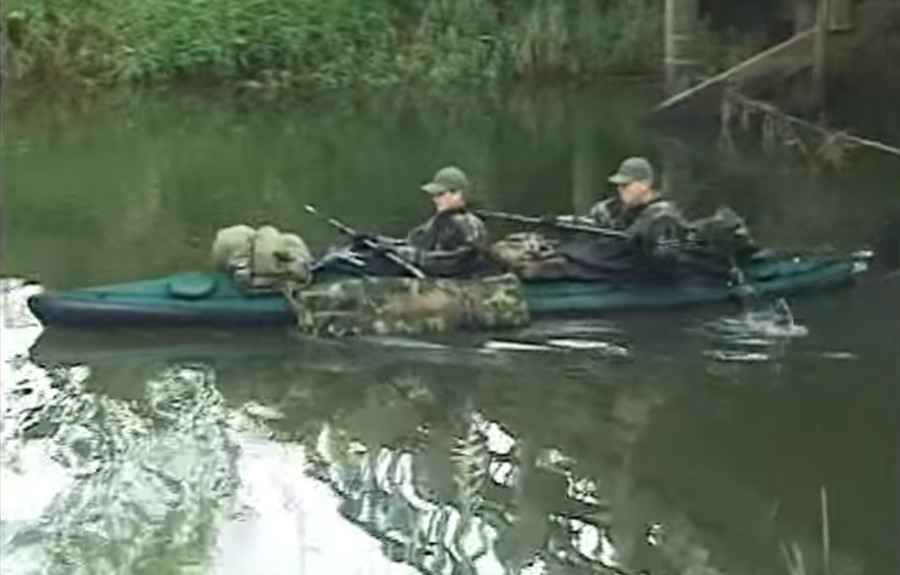 Possibly product demo

The USASOC requirement explicitly specifies 'CLIN 0001 Mark-II Commando Double Kayak 10 Ea. Long Haul Folding Kayaks; Mark II Commando Double Kayak'. They are not asking for a new design, they are going through the motions of a regular replacement batch of their existing type. (Long Haul Folding Kayaks website)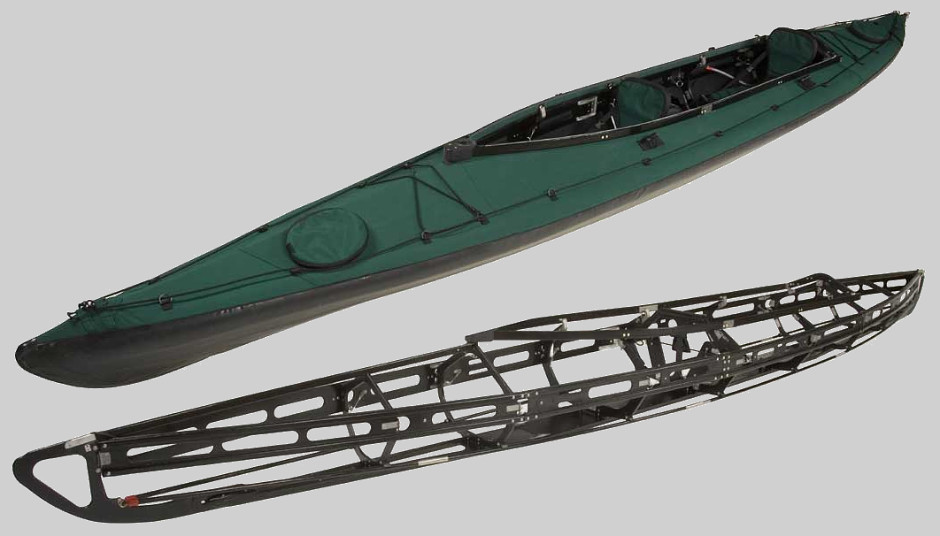 History of military kayaking, and how it relates to USASOC
During World War Two several British/Commonwealth units were established to use folding kayaks and catamaran canoes (all types were/are termed 'canoes' by the British armed forces) for Special Forces missions and harbor patrol. Special Forces units included the deceptively named Royal Marine Boom Patrol Detachment (RMBPD) who paddled 50 miles up a river to attack vital shipping near Bordeaux (Operation FRANKTON). And the SBS (Special Boat Sections, at the time an Army unit sometimes falling under SAS) launched lone folding canoes from submarines to conduct strategic shore raids in the Mediterranean theater, and later used 'catamaran canes' (technically trimarans) extensively in Burma. Other major Special Forces users included the subtly named Combined Operations Pilotage Parties (COPP) who invented pre-landings covert beach reconnaissance. Australia was another major user of canoes, particularly folding kayaks (known as Folboats / Folbots). Notable Australian missions included Operation JAYWICK and Operation RIMAU.

The above is well documented. What is less well known is that several US units were training with and borrowing from the British Special Forces units. Chief among these were the Office of Strategic Services (OSS) who were based on the British SOE (Special Operations Executive) and the direct forerunner of the CIA. Several OSS missions included canoes. Borrowing from the COPP method, on Feb 21 1945 an OSS crew (Lt. John Bobb, USN, and CPO Herman Becker, OSS Maritime Unit) conducted a covert beach recce of Foul Island in the Arakan. Atlantic Scouts and Raiders units also operated with Canoes.

After the war the British continued to operate canoes as a major Special Forces capability, with the SBS (Special Boat Squadron, part of the Royal Marines) popularizing the Swimmer-Canoeist doctrine. Many European countries picked up on the idea with France (Commando Hubert), Italy (COMSUBIN, Alpini), Germany (Kampfschwimmers), Israel (SH-13), Sweden (A-Dyk), Finland, Netherlands, Belgium and Spain all operating them. South Africa (4RR) and Australia (commandoes) and Iran (Iranian SBS) are other notable examples.

Conspicuous by its absence in the list is the United States. The SEALs always favored inflatable boats (although kayaks were not unknown in Naval Special Warfare circles). However, in the background the Army Special Forces continued to operate small numbers of folding kayaks for certain missions.

It all goes back to the OSS (see above). Although the OSS was disbanded at the end of hostilities, the newly formed Army Special Operations community directly benefited from OSS expertise in the early 1950s. The connection lives on and the centerpiece of the current insignia is Fairbairn-Sykes dagger which was carried by some members of the OSS (no prizes for guessing that's a British SOE/Commando connection too). And U.S. Special Operations Command (USSOCOM) has adaptation the unofficial OSS spearhead insignia as its shoulder patch.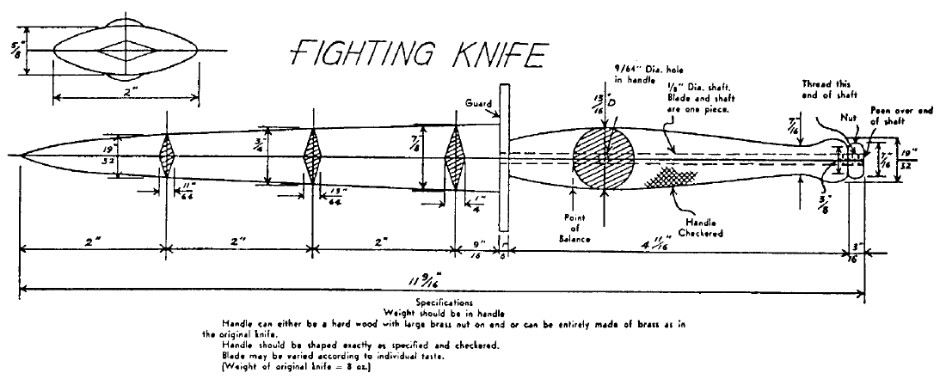 Fairbairn–Sykes dagger

During the Cold War Britain and Australia both attempted to keep their lead in military kayak design. But bureaucracy and budgeting resulted in a series of expensive and unpopular designs, and the eventual universal adoption of the cheaper German made Klepper kayak (incidentally, the firm credited with inventing western folding kayaks in the early 1900s – 'folbot' / 'folboat' are corruptions of the German "Faltboot" meaning folding boat). For many years the "Klepper Mk.13" was the international standard (Mk.13 is a British frame of reference but widely used. It followed the Mk.12 in British service). Competing designs were described as 'equivalent'

In the US, a company called Long Haul Folding Kayaks used to repair various Klepper kayaks. They have improved it, and their current military product is the Commando Mk-II, which has been used by USASOC for about 15 years in place of the Klepper. And there you have it.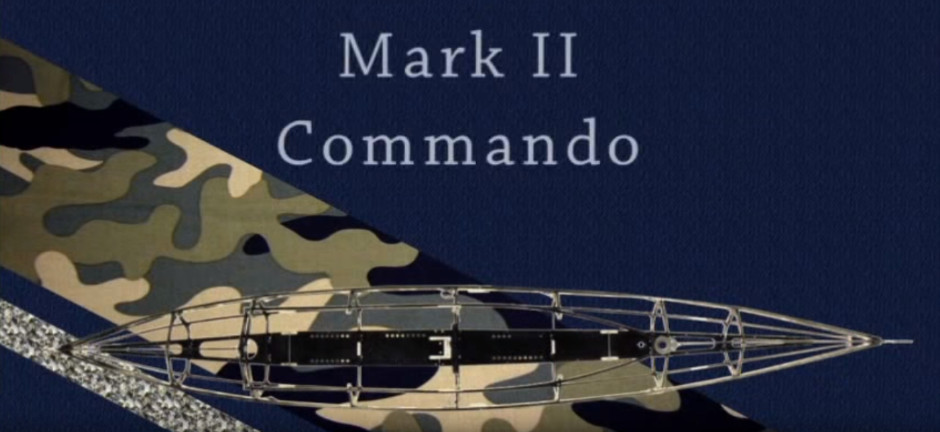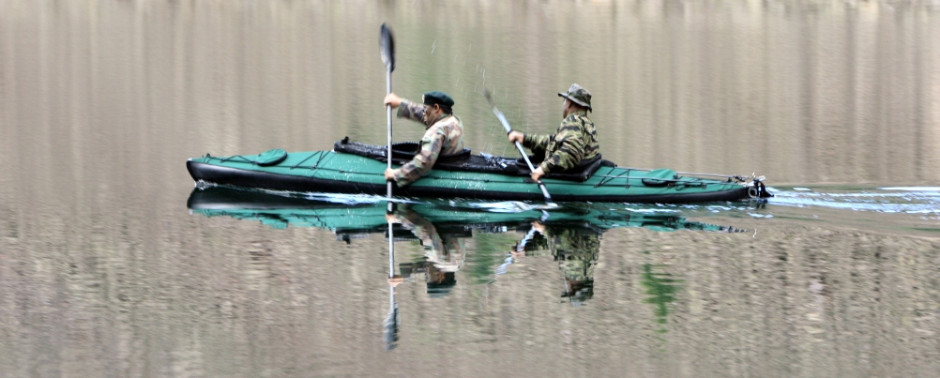 Current European Special Forces kayak types include the British Wayland Mk.II Formoza 550XL Combat, and the French Nautiraid Commando Mk.VI-3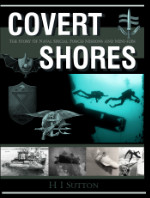 plug for my book: Covert Shores 2nd Edition. The book details the world history of naval Special Forces, their missions and specialist vehicles. It covers relevant Army units too, and lots about military Kayaks/Canoes.
Check it out on Amazon

Commando Mk-II Kayak Specifications
Length: 204" / 518 cm
Beam: 36" / 91 cm
Depth: 18" / 46 cm
Weight: 90 lbs / 41 kg
Crew: 2
Payload: 900 lbs / 408 kg
Packing: 3 bags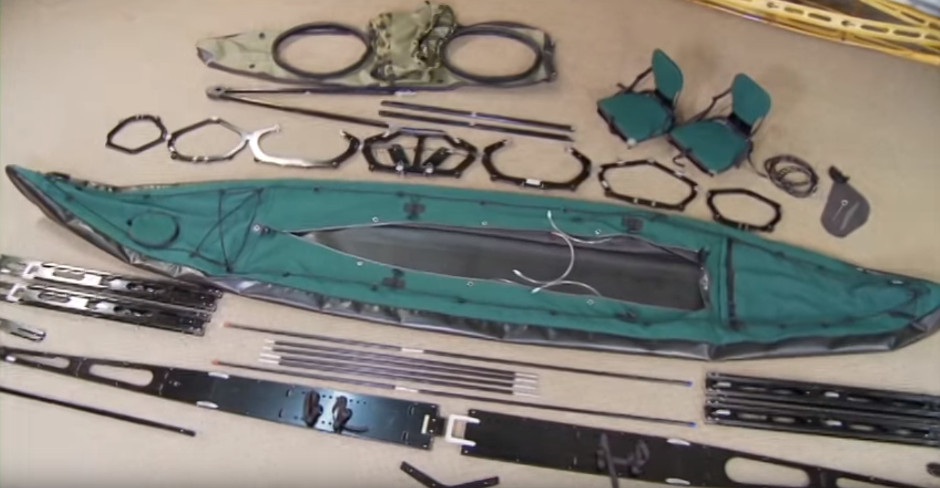 Color not representative of USASOC example