Narco Submarine: San Diego Based Coast Guard Stop Drug Runners In Pacific LINK
The San Diego based Coast Guard cutter Bertholf has interdicted a drug-laden semi-submersible in the Eastern Pacific. These vessels are extremely hard to detect and dangerous to board.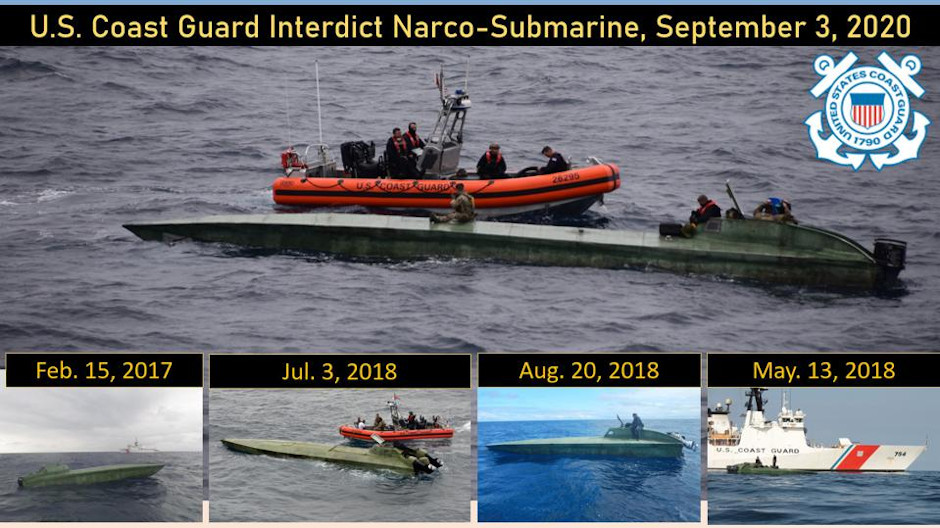 New Submarines Will Transform Poland's Navy LINK
The Södermanland Class can submerge for longer than previous Polish Navy submarines. This will allow them to stay hidden in the difficult submarine environment of the Baltic Sea. Poland, and its NATO allies, face an increasingly sophisticated Russian submarine threat.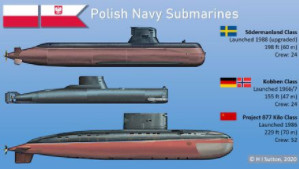 India Goes Hypersonic: New Missile Technology May Be Answer To China's Navy LINK
Hypersonic missiles may be one way that the Indian Navy can counterbalance the Chinese Navy's growing capabilities. India test fired its first hypersonic missile demonstrator on Monday.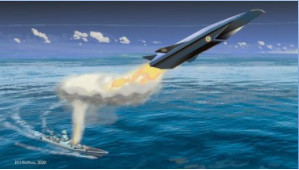 Venezuela's New Submarine Could Threaten U.S. Internet Cables LINK
The Venezuelan Navy's recently revealed submarine is small. But it is ideal for transporting small teams of underwater saboteurs.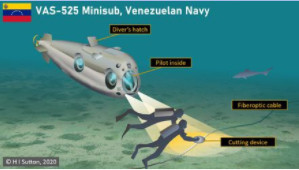 The Advanced Thinking Behind Sweden's New A-26 Submarine LINK
The Swedish Navy's submarines are famous for their stealth. It is easy to fall into a trap of seeing submarines in terms of technical specifications. But to navies, it is really about how they can be used.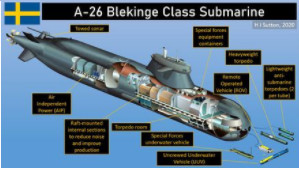 Russian Navy Submarine And Warships Hit By Runaway Floating Dock LINK
Videos and images have emerged of a massive floating dock, normally used for lifting ships out of the water, slamming into a submarine and warships in Vladivostok.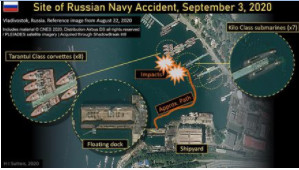 Chinese Navy May Be First To Get Ballistic Missiles LINK
A Department of Defense report suggests that the Chinese Navy may put anti-ship ballistic missiles (ASBMs) on its new cruisers. If so, they could become the most heavily armed anti-ship surface combatants in the world.