The U.S. Navy's New Orca Drone Submarine Could Get Offensive Role LINK
Dec 17, 2019. A retired U.S. naval officer has proposed a new weapons concept that would be a hybrid of a mine and torpedo that could be deployed by an underwater drone.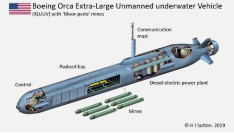 The Chinese Navy Is Building An Incredible Number Of Warships LINK
Dec 15, 2019. A single photo from a Shanghai shipyard captures the vast scale of this construction.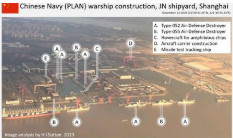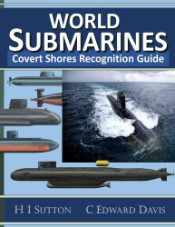 Get The essential guide to World Submarines
This Covert Shores Recognition Guide Covers over 80 classes of submarines including all types currently in service with World Navies.
Check it out on Amazon

Next Generation British Attack Submarine: SSNR LINK
Dec 8, 2019. Open Source Intelligence is finally catching up with the Royal Navy's unspoken submarine project, the one to succeed the Astute Class attack submarine still entering service.