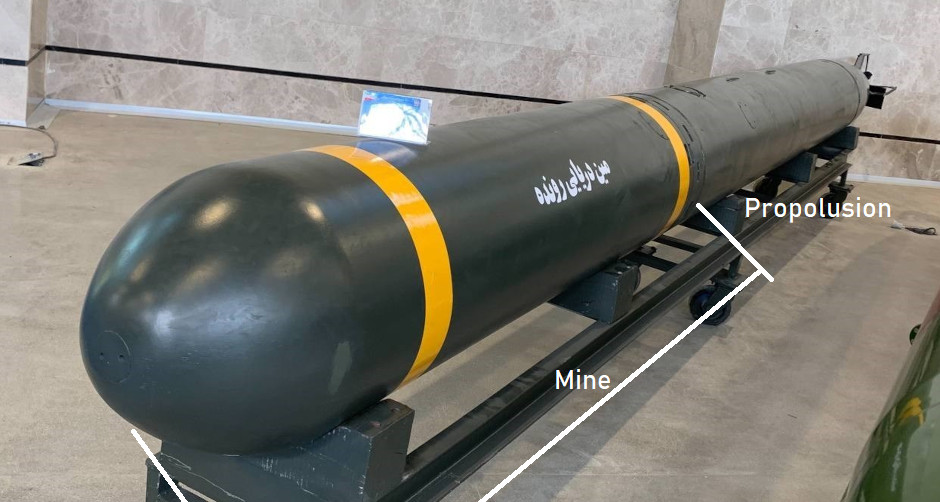 Iran's Previously Unreported Submarine-Launched Stand-Off Sea Mine

The president of Iran, Ebrahim Raisi, has visited an 'exhibition of achievements' of the Ministry of Defense. Among the interesting items on display was a previously unreported stand-off bottom mine. Although this much was clear from its external appearance, it is helpfully labeled "مین دریایی رونده" (moving sea mine). This weapon is different from the previously reported stand-off 'torpedo drone'.

Telltale details on the weapon show that it is designed for submarine launch. This implies that Iran's fleet of KILO and Ghadir submarines could deploy it.

The body of the weapon is similar to the North Korean PT-97W anti-ship torpedo which has been further developed in Iran as the YT-534 UW1/2 'Valfajr'. The connection bulkheads are almost identical. However, it is not identical to observed YT-534 examples.


The mine itself appears very similar to the Maham-2 design, albeit in a 533mm (21") diameter casing. The export information for the Maham-2 reports that it has two magnetic & non-directional acoustic sensors. An anti-sweeping system has been installed in the mine's electronic system as a vessel counting circuit. This means that it doesn't necessarily explode under the first ship which passes, instead counting to a certain number. This is typical of modern bottom mines.

The Maham-2 is designed to sink submarines and surface vessels. For this it contains 350 kg of explosive and can be placed in 10-50 meters of water.


Minor changes would have to be made for torpedo-tube launch, for example the safety system. That ordinarily arms the mine as soon as it is below 10 meters of water. For a submarine launch, this would have to be adjusted to much lower so that it doesn't arm in the flooded torpedo tube.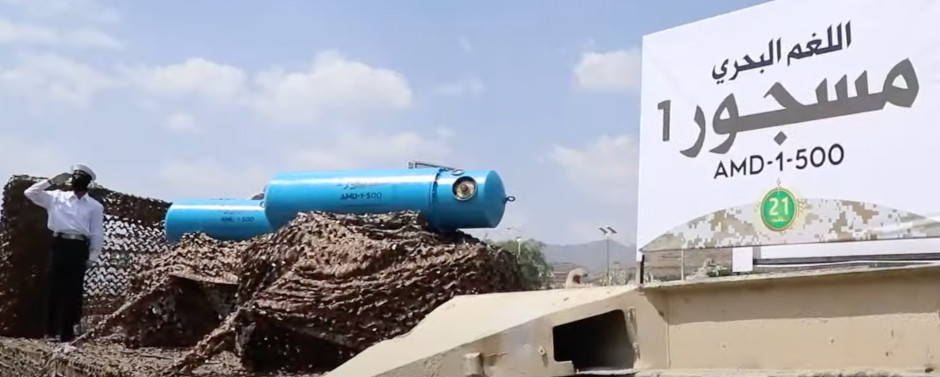 The mine is also similar to the Yemeni Houthi Movement's ADM-1-500 bottom mine. The Houthi's received significant arms supplies and assistance from Iran.

Stand-off range is provisionally estimated at 10 nautical miles, and likely only straight line. All the same, the weapon would prove a useful addition to Iran's fleet.

---
Related articles (Full index of popular Covert Shores articles)



Iranian Fateh Class submarine w/Cutaway



Iranian Nahang Class midget sub



Iranian XLUUV















World guide to Heavyweight Torpedoes