Ginormous Narco-Submarine Interdicted In Pacific
The Colombian Navy interdicted an unusually large narco-submarine in the Pacific on May 11-12. The 30 meter long vessel was 3 meters wide. The craft has design characteristics of the LPV-OM-VSV-2 family of narco-submarines, but scaled up. Naturally, some features are unique.


While retaining the Very Slender Vessel (VSV) ratio of 1m beam for 10 meters of length, it is about twice as wide and 30% longer than other VSV narco-subs. It had 4 outboard motors, seemingly ubiquitous Yamaha Enduro 2-strokes. The craft was carrying 3.058 tonnes of cocaine, about twice the normal load. However the payload is not in itself excessive with market/supply factors driving payload as much as vessel size.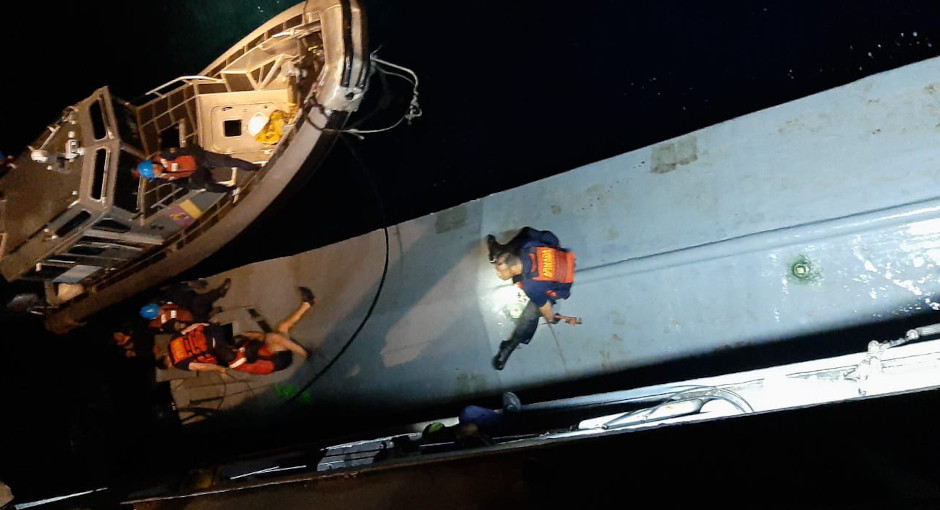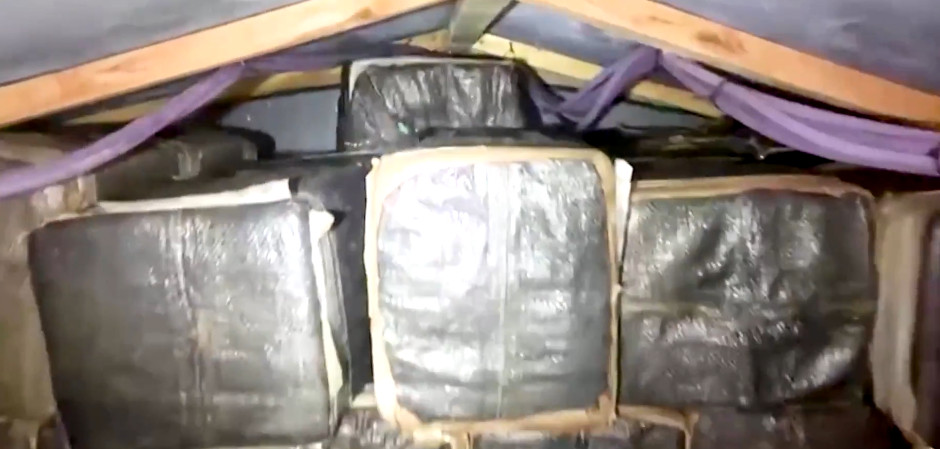 The internal wooden framing is clearly visible in the hold.

After the narcotics had been transferred to a Colombian Navy vessel, the narco-submarine sunk.

---
Related articles (Full index of popular Covert Shores articles)


Narco Subs 101. w/Cutaway


LTTE Sea Tigers' sneak craft and midget subs



The unique Pedal-powered smuggling submarine and other Swiss smuggling subs


Armored Stealth Boat used for car smuggling by Chinese organized crime. w/Cutaway