OSINT: Russia's Last KILO Class Submarine Leaves Mediterranean

The Russian Navy deployments in the Mediterranean can be seen as part of the outer guard for the invasion of Ukraine. They deter NATO involvement, particularly from aircraft carriers in the sea. How good they are at this deterrence is a separate question, but their threat is real. At any rate, Russia has increased its warship and submarine operations there.
Now the last submarine based there appears to be leaving.

In the build-up to the 2022 invasion of Ukraine, Russia gathered 3 Improved-KILO Class submarines in the Mediterranean. One of these was moved to the Black Sea days before the invasion, leaving two in the Med, as well as 4 in the Black Sea (plus one older KILO). This remained the pattern until September 2022 when the submarine force in the Mediterranean was reduced to one. Just Krasnodar (B-265) remained.

Now Krasnodar also appears to be departing the Mediterranean. She is sailing on the surface with a support tug, the Sergey Balk, trailing her. This pattern of movement is consistent with long distance redeployments for these submarines. We can expect her to exit the Mediterrean and turn north, transiting the English Channel on her way to the Baltic.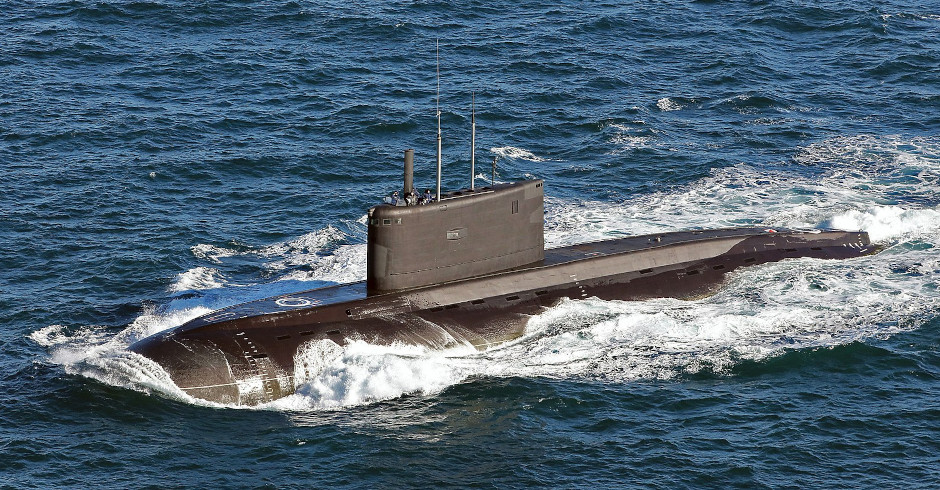 File image of Russian KILO Class submarine in the English Channel in 2018. Guy Pool/MOD

This will mean that Russia no longer has any KILO class submarines based there. The root cause is likely the absence of maintenance facilities there.

It is possible that another KILO will be sent to the Med, or that nuclear submarines will occasionally operate there. Russia already used a nuclear-powered submarine, likely a SEVORDVINSK Class SSGN, there last year. To date these have only operated there for a short time, not being based at Tartus with the KILOs.

---
Related articles (Full index of popular Covert Shores articles)



Russian KILO Class submarine w/Cutaway



Project 885 'YASEN' (Severodvinsk Class) SSGN. w/Cutaway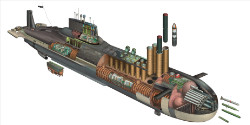 TYPHOON Class SSBN. w/Cutaway



Trafalgar Class w/Cutaway