Russia Adds Even More Anti-Maritime Drone Defenses In Sevastopol

The October 29 Ukrainian attack on Sevastopol, using 'maritime drones' has had a dramatic impact on the Russian Navy. As well as retreating into the protective shell of the harbor, they have incrementally improved the defenses of that shell. Recently an additional level of defense has been added.

A new defensive boom has been added across the inner harbor. A floating boom can make it difficult for the maritime drones, more properly termed uncrewed surface vessels (USVs). Once inside the outer defenses they can no longer wander freely within the harbor. They have to negotiate these additional physical barriers.

The new boom is difficult to see in the low resolution Sentinel-2 satellite imagery but, to the trained eye, it can be discerned.

---
Related articles (Full index of popular Covert Shores articles)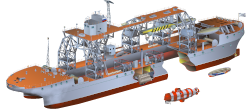 Russia's Unique 110-Year-Old Ship, Kommuna w/Cutaway



Project 09852 Belgorod Special Mission submarine (spy sub). w/Cutaway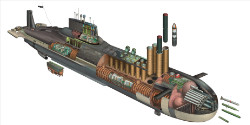 TYPHOON Class SSBN. w/Cutaway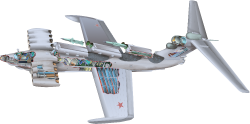 Lun Class Ekranoplan (Wings in Ground Effect) w/Cutaway