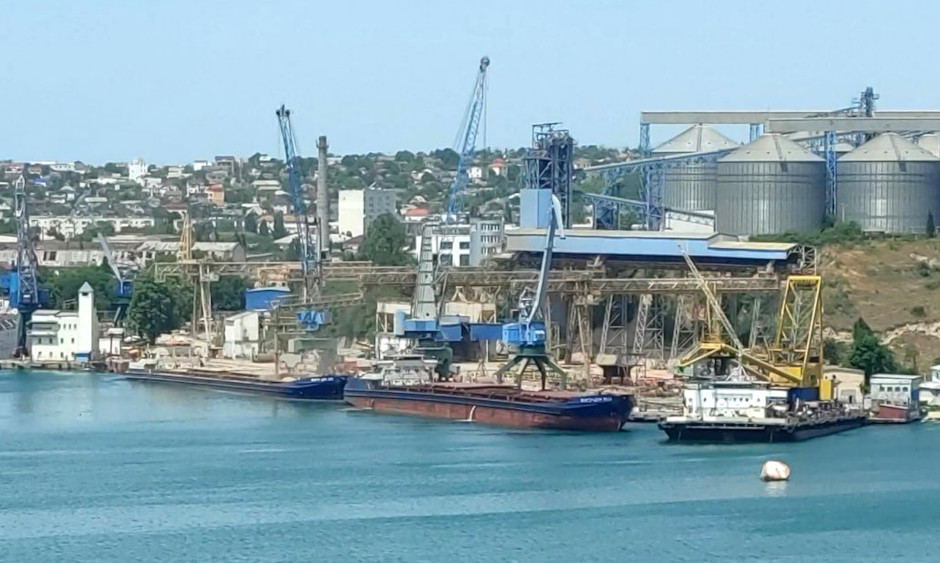 Candid photo of bulk carriers being loaded, Sevastopol, June 2, 2022. Source: radiosvoboda.org

Ukraine War Grain: Russian Ships Loading In Crimea

Merchant ships only rarely pass through the crosshairs of defense OSINT (open source intelligence). Oil tankers and arms smugglers occasionally, but grain transports,; not. Until now.

The war in Ukraine is creating a food crisis which is already being felt. Ukraine was a major exporter of grain. I've if the first, and most effective, moves of the Russian Navy was to blockade Ukrainian ports.

Now Russian ships are loading with grain in Crimea. We can see and track this via OSINT, similar to how we track naval movements.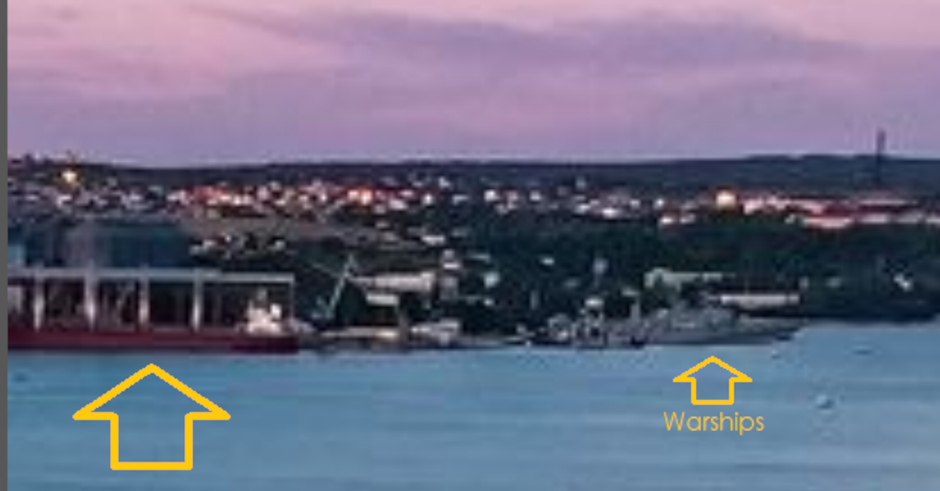 The arrival of bulk carriers in Sevastopol had previously been reported here on Covert Shores. They were subsequently noted coming and going.

Their export is naturally controversial. The ships have been dark on AIS (automated identification system). This implies, at the very least, a hope of noticed by the world.

Other vessels in the vicinity are visible on AIS, so it is not a coverage problem. If these vessels are not on AIS, the local Russian authorities are at the very least permissive.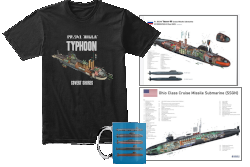 Covert Shores Posters, T-shirts, Mugs
and more featuring exclusive Covert Shores original artworks and design...Available on TeeSpring

This may help cover the overheads of the website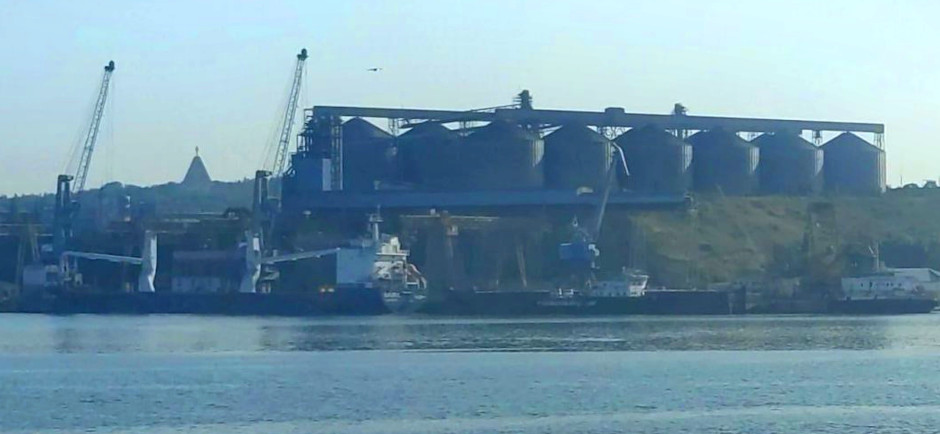 Source: radiosvoboda.org

There has also been a resumption of merchant vessel traffic in Maripol, east Ukraine. The city is now under Russian control. It is known that some of the vessels are loading steel, and shipping it to Russia.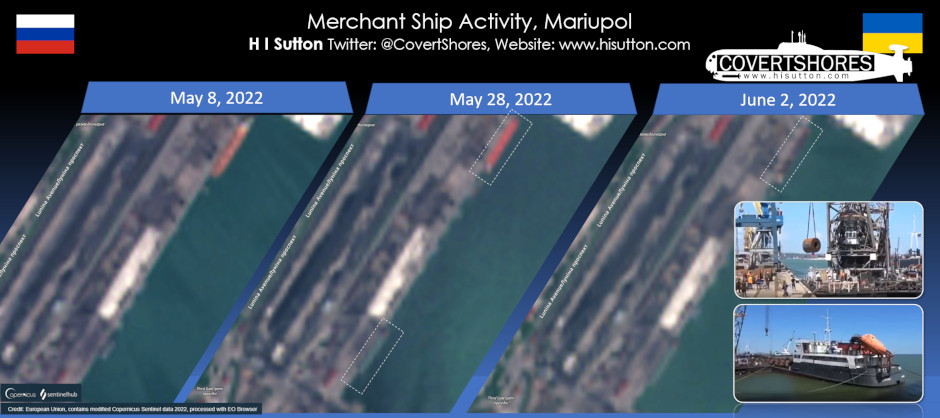 CLICK to enlarge.

---
Related articles (Full index of popular Covert Shores articles)



Project 09852 Belgorod Special Mission submarine (spy sub). w/Cutaway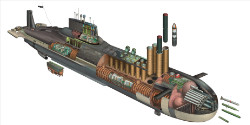 TYPHOON Class SSBN. w/Cutaway



Project 949A/AM OSCAR-II Class Cruise Missile Submarine. w/Cutaway