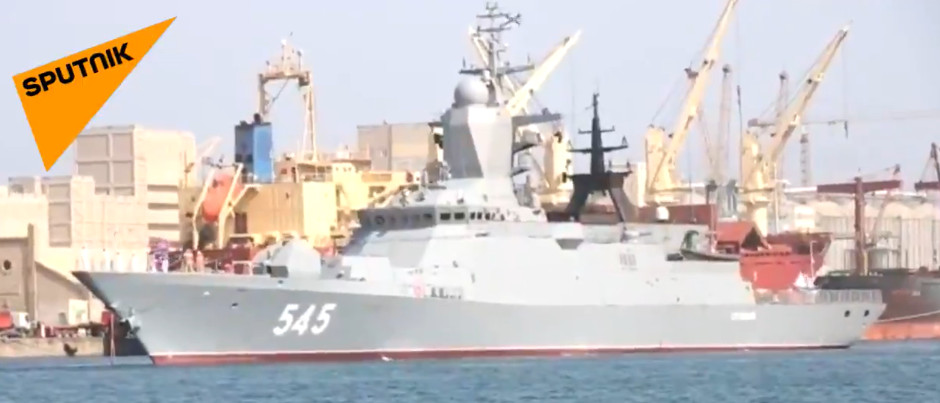 Image from video at https://twitter.com/Sputnik_Insight/status/1372878453683404800

Russia's Increasing Global Reach: 2nd Navy Ship Calls At Port Sudan in Red Sea

The strategic impact of Russia's new base in Port Sudan, Sudan, may take years to fully appreciate. The increased Russian presence in the Red Sea, at least in the short term, may be intended to deter suspected Israeli sabotage attacks on Iranian tankers supplying oil to Syria. The Russian Navy has already been escorting the tankers in the Eastern Mediterranean.

The overseas base has yet to be built, but in the meantime Russian warships are already increasingly using the port. Recently the RFS Stoikiy (545), an Pr.20380 Steregushchiy class corvette, called at the port. The warship was accompanied by the tanker Kola. They are now heading north towards the Suez Canal: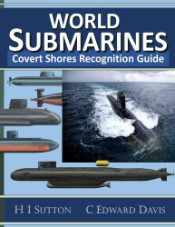 Get The essential guide to World Submarines
This Covert Shores Recognition Guide Covers over 80 classes of submarines including all types currently in service with World Navies.
Check it out on Amazon

Less than a month earlier in February RFS Admiral Grigorovich (494), a Pr.11356P Admiral Grigorovich class frigate, called at the port.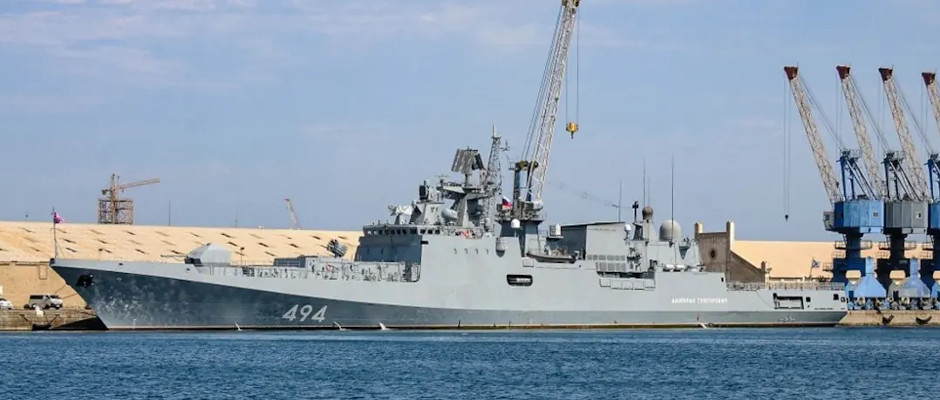 ---
Related articles (Full index of popular Covert Shores articles)



Project 09852 Belgorod Special Mission submarine (spy sub). w/Cutaway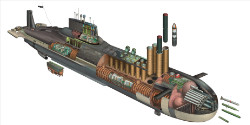 TYPHOON Class SSBN. w/Cutaway



Trafalgar Class w/Cutaway



Project 885 'YASEN' (Severodvinsk Class) SSGN. w/Cutaway