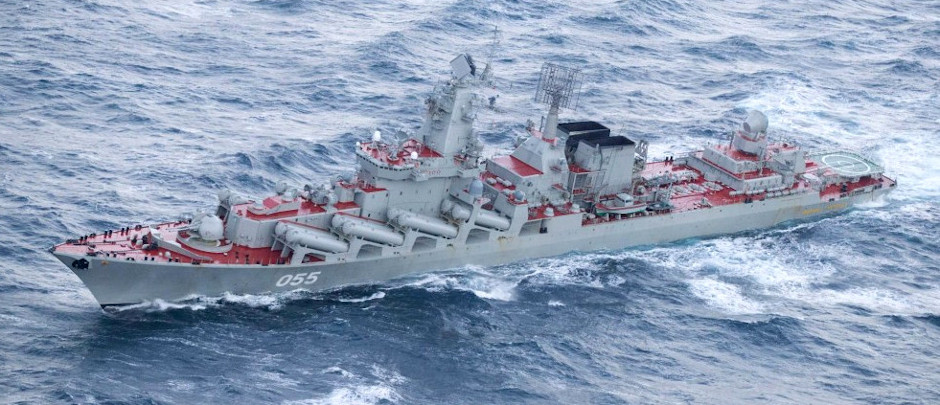 Marshal Ustinov seen heading south off Norway, Jan 25. Photo Norwegian Air Force

Russia Sends Second SLAVA Class Cruiser Into Mediterranean

It appears that Russia has deployed a second SLAVA Class cruiser, Marhsal Ustinov, to the Mediterranean. Added to the one in the Black Sea, this represents a serious concentration of firepower in the region.

Note. This is based on AIS (Automated Information System) transmissions. There is some suspicion that these make have been faked (see below) and have not been verified with other sources. However I am currently treating this as credible based on balance of judgement.

The SLAVA Class are large 11,490 tons cruisers principally armed with 16 SS-N-12 SANBOX ( P-1000 Vulcan) supersonic anti-ship missiles. These are seen as an anti-carrier capability. The ships are also armed with the SA-N-6 GRUMBLE (S-300F Fort) area air-defense missile.

The Marshal Ustinov (055) is part of the Northern Fleet and has been active off Europe's western flank. In the past weeks it has been monitored off Norway, Britain and Ireland, where its presence caused some controversy.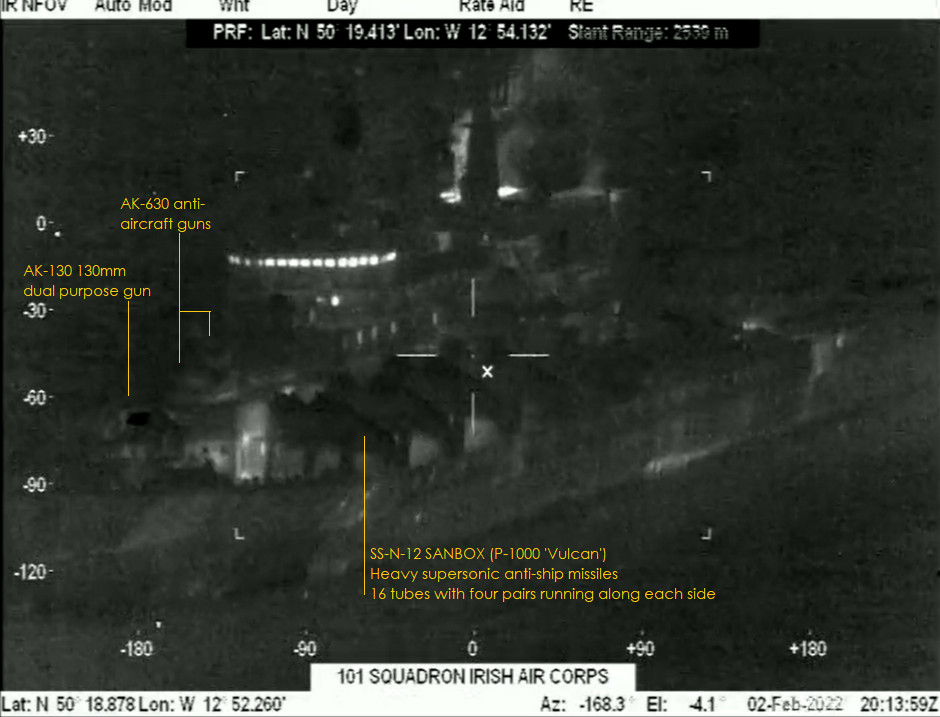 Infrared image taken by. Irish Air Corps (Twitter)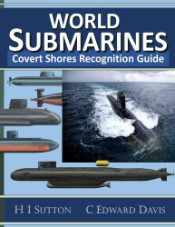 Get The essential guide to World Submarines
This Covert Shores Recognition Guide Covers over 80 classes of submarines including all types currently in service with World Navies.
Check it out on Amazon

Open Source Intelligence - AIS
OSINT analysts first picked up that Ustinov was heading into the Mediterranean (as opposed to returning north) on Sunday evening. Gibraltar based Daniel Ferro reported the ship's approach to the straits at 20:30Z in this tweet (Twitter). Other observers, such as Michael J Sanchez (Twitter) also noted the AIS.

However it was noteworthy that the vessel appeared on VesselFinder but not MarineTraffic. The two aggregators access slightly different AIS stations. But her absence from specific ground-based AIS stations used by Marinetraffic raised questions. Also, the MMSI number used, 273776875, is different from one one previously recorded for this vessel (122570899). However Russian Navy vessels do change these at their convenience.

HOWEVER, the ship's AIS was subsequently reported via both satellite and ground stations which reduced the ways that it could be faked. Overall I am now treating this AIS as credible.

---
Related articles (Full index of popular Covert Shores articles)



Project 949A/AM OSCAR-II Class Cruise Missile Submarine. w/Cutaway



Project 09852 Belgorod Special Mission submarine (spy sub). w/Cutaway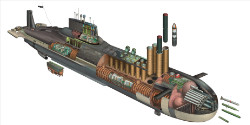 TYPHOON Class SSBN. w/Cutaway