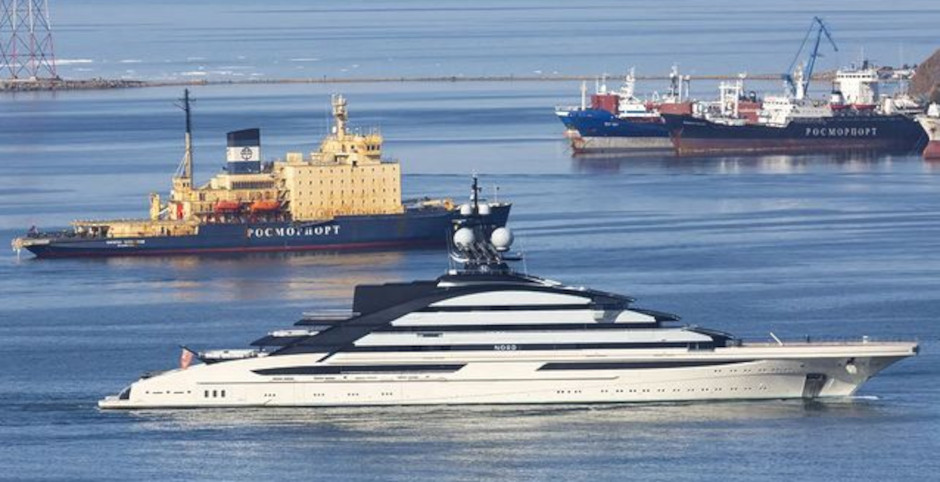 Passing the icebreaker Kapitan Khlebnikov on the way in.

OSINT: Russian Oligarch's Ginormous Yacht Arrives In Unlikely Hiding Place

Residents of Vladivostok woke up this morning to see a massive megayacht pulling into the harbor. It is moored in a prime spot in Golden Horn Bay. The sight is rare in these parts of the world which are hardly a tropical retreat. But the ship isn't there for the weather.

As a reminder of the times, it is moored close to an office block prominently displaying the letter 'Z' at night by leaving some lights on. The fighting may be a continent away, but the propaganda is omnipresent.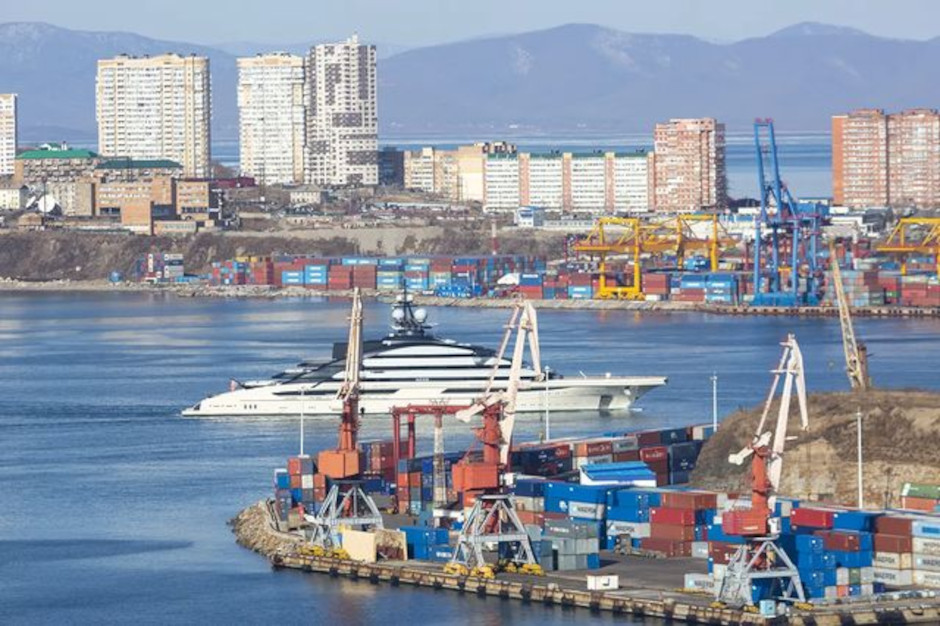 Vladivostok is not exactly the French Riviera

Russian Oligarchs are used to a life of luxury, sometimes owning multiple massive yachts. Some, like Nord, are competing to be the largest in the world. Generally the ownership of the yacht is well hidden behind multiple companies and a veil of NDAs. But since many countries have sanctioned key Oligarchs, the yachts have been on the run.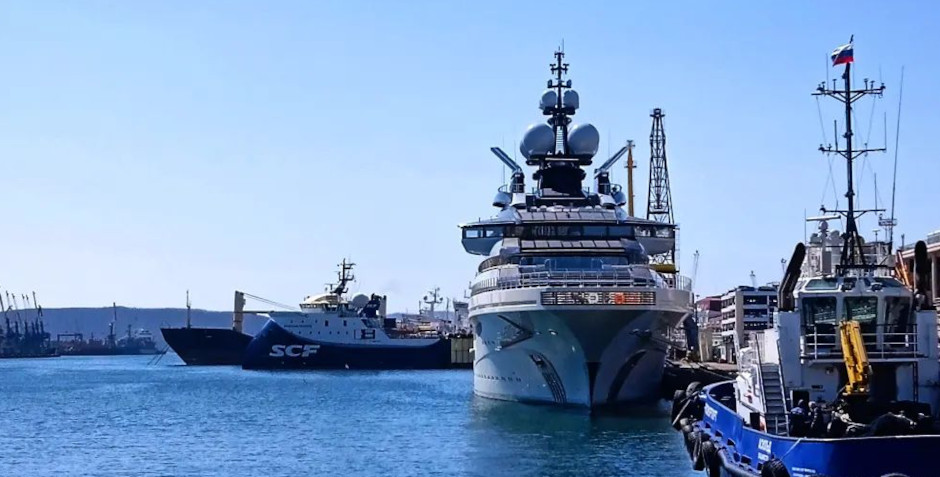 Nord seen Mar 31 2022

The 141 meter long yacht belongs to Russian billionaire Alexey Mordashov, who is on the sanctions lists. If the yacht had sailed to many ports in the world it would have been arrested or seized. So it headed to a safe harbor of Vladivostok in Russia's far east.

Details
Name: NORD
IMO: 9853785
MMSI: 319168400
Call Sign: ZGHK5
Flag: Cayman Islands [KY]
Built: 2021

Specifications
Gross Tonnage: 10,154
Length: 141.6 m
Beam (Extreme): 22.5 m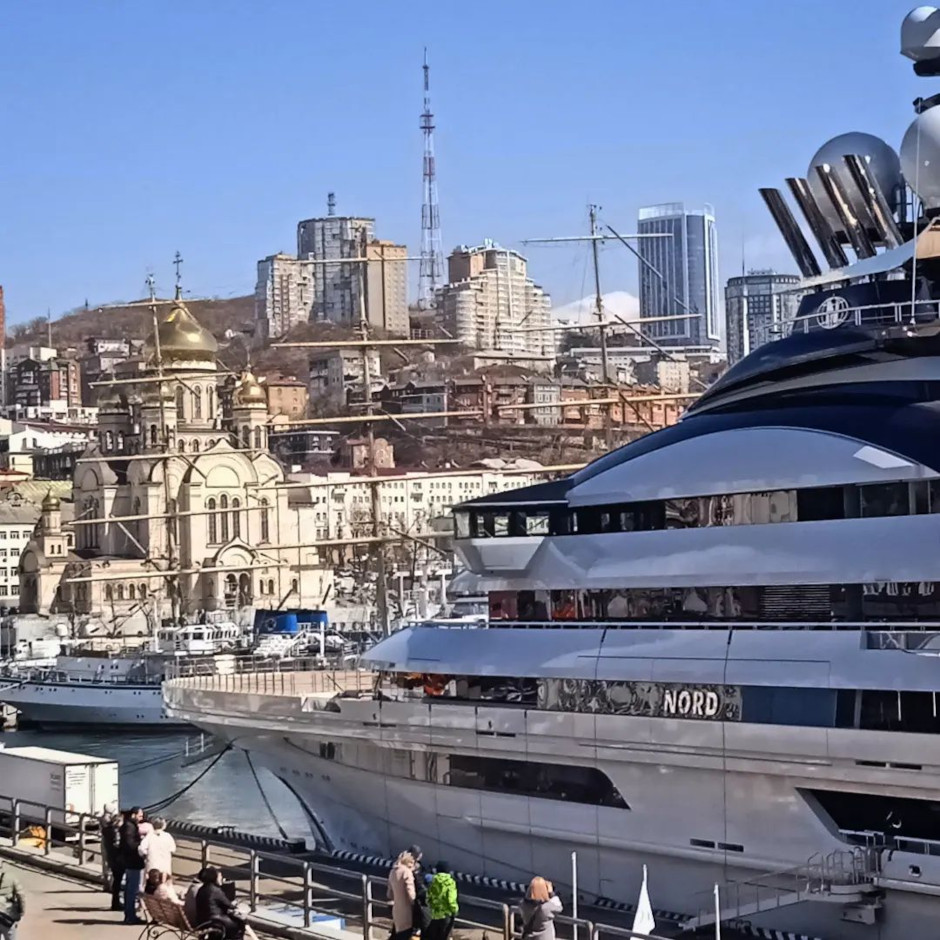 Nord seen Mar 31 2022

Multiple Open Source Intelligence (OSINT) leads confirm its presence. Not least that it is reporting its position on AIS (Automated Information System). And photos have also been shared on some social media.

Other yachts on the watch list have turned their AIS off however. This is called 'going dark' and does make them harder to track via OSINT. But watch this space...

---
Related articles (Full index of popular Covert Shores articles)



Project 885 'YASEN' (Severodvinsk Class) SSGN. w/Cutaway



Project 949A/AM OSCAR-II Class Cruise Missile Submarine. w/Cutaway



Project 09852 Belgorod Special Mission submarine (spy sub). w/Cutaway