UNDERWATER DEFENCE & SECURITY (UDS) 2020
3 - 5 MARCH 2020, SOUTHAMPTON, UK. (WEBSITE)

As ever, a really interesting list of talks, round tables, sponsors and exhibitors. Looking forward to it.

---
Underwater Defence & Security 2020 will be a 3-day event which will commence with a main conference and exhibition, followed by two focus days running three streams simultaneously. The 8th edition of the Underwater Defence and Security conference and exhibition will return to the popular venue of the Ageas Bowl Southampton, UK between the 3rd -5th March 2020 with a new and exciting conference format.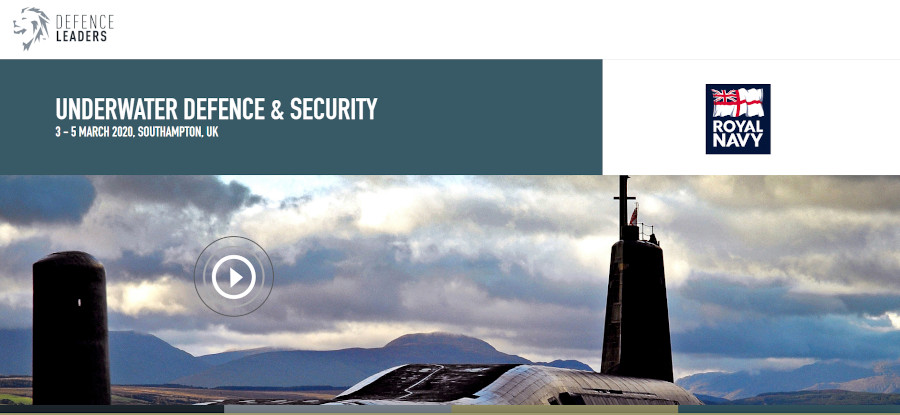 The underwater community will convene to discuss important and ongoing issues in this domain. With plenary conference day one including papers on emerging technologies, the rise of near peer threats, new capabilities and changes to national and international strategies. Whilst the remaining two days of the conference will include discussions on ASW, MCM, Submarines, C4ISR, Autonomy, Safety, Training and Unmanned Vehicles.

Underwater Defence and Security will provide the perfect location for military officers, government officials and industry representatives to learn about new trends, discuss their new capabilities and further their knowledge of the underwater domain.

Vice Admiral Duncan Potts, Former Commander of UK Maritime Forces, will chair the meeting of over 250+ NATO and NATO friendly military personnel alongside the leading industry experts to expand on the future of underwater warfare.

Key highlights for this year's event include:

Submarines and Supporting Platforms
Combat Diving
Underwater Special Forces Operations
Unmanned Vehicles/Vessels
Port Security
Anti-Submarine Warfare
Mine Countermeasures
C4ISR
Autonomous Systems
Submarine Escape and Rescue
Infrastructure Protection
Maritime Patrol Aircraft
Rotary Wing Naval Aviation
Safety and Training
Military, Navy and Government personnel receive free entry which includes access to all conference sessions, networking breaks and exhibition area.

(Full index of popular Covert Shores articles)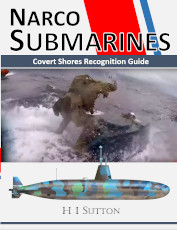 The World's ONLY Guide to
Narco Submarines
10 years of research, analyzing over 160 incidents, condensed into a handy guide. This unique book systematically breaks down the types and families. With detailed taxonomy, recognition 3-views, profiles and photos. Available on Amazon