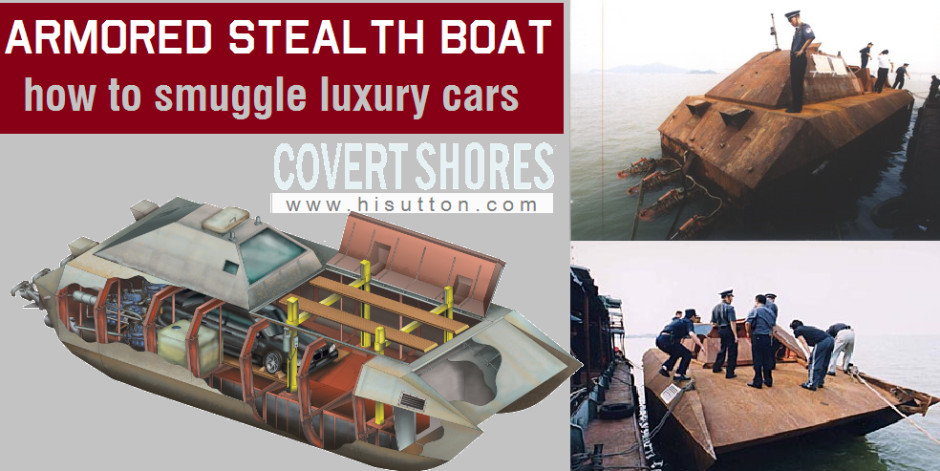 The smuggling of cars into china has been a widespread problem since at least the 1980s, and slowly evolved into an arms race between the authorities and the smugglers. The ultimate smuggling boat is known as the Armored Stealth Boat (ASB). You read that correctly; this may sound too James Bond to be real, but it is.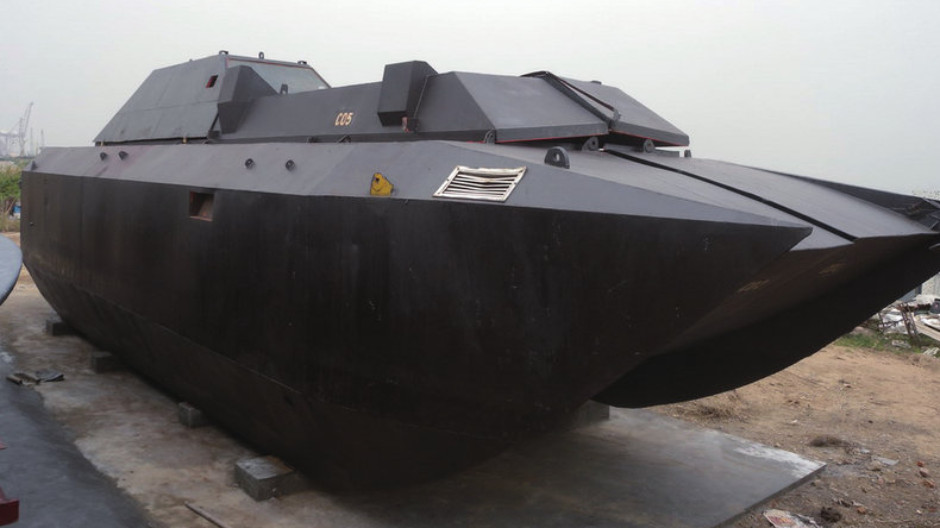 The rate of smuggling has been so high that it a major driver in China's investment in car technology for domestic production, buying some Western manufacturers wholesale: the idea is to offset smuggled cars with more attractive local types. This strategy may have diminished the attractiveness of imported luxury cars but the demand is still high.

The car smuggling trade is estimated to be worth over 1 billion dollars annually. One network of linked 'car smuggling gangs' broken up by authorities in 2013 was accused of importing about 1,000 cars per year. Smuggled cars come in all flavors but are often high-end and luxury types including BMW, Mercedes, Porsche, Bentley and even Rolls Royce. The smugglers find many ways of getting the cars in, from stacking them within standard shipping containers, to breaking them down into parts. Many of the cars arrive by boat, often in ways which disguise their presence. Some are turned upside down to alter their silhouette, some are hidden amongst legitimate imports or scrap.

Many of the smuggled cars enter mainland China via Hong Kong. To avoid checkpoints on the few road connections to the mainland, the smugglers use small boats which can carry a car or two. China has even banned right-hand drive cars on the mainland (Hong Kong has right-hand drive cars, a legacy of British rule) but this has had little effect on the trade. The authorities emphasize that many of the cars were stolen in their original country but equally some are legitimately purchased before being smuggled.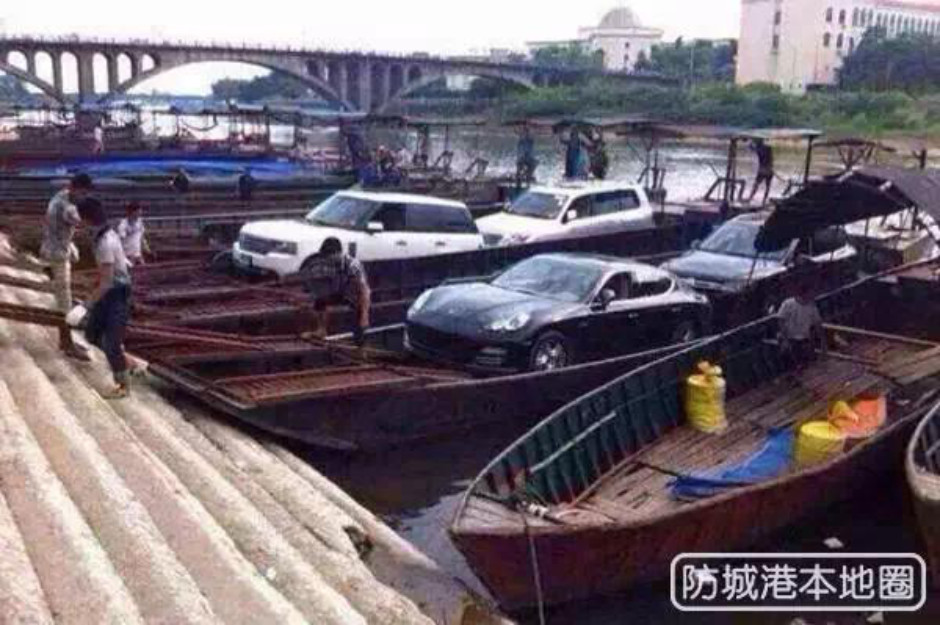 Some rings which have been broken up purchase luxury cars in the US and them smuggle them on container ships. In this scenario the purchases may be paid for with laundered money and the exports covered by false documentation and straw buyers. Whatever their origin the newly arrived cars are covered by duplicated and forged licenses documents and enter the market unchallenged.

Original artwork - CLICK for HIGH-RESOLUTION image.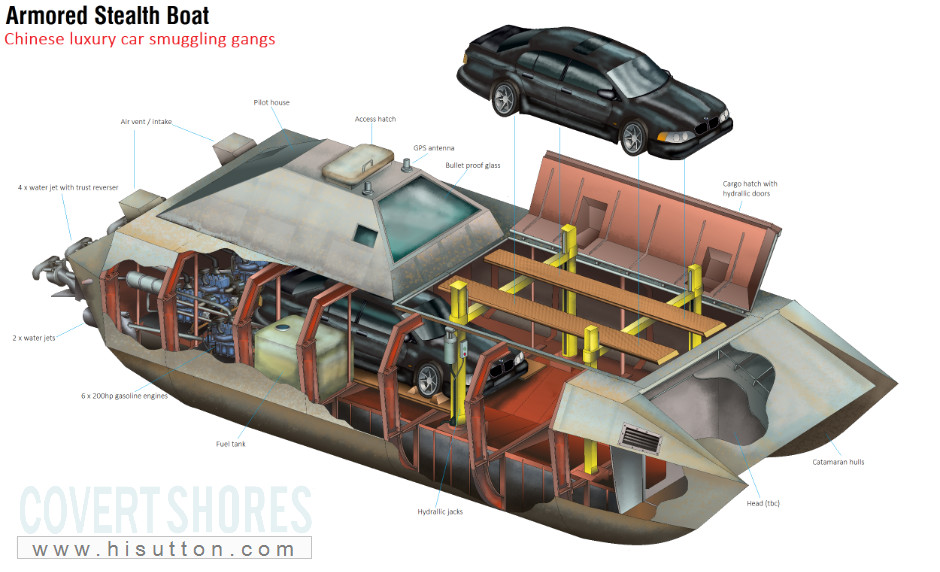 Catch me if you can…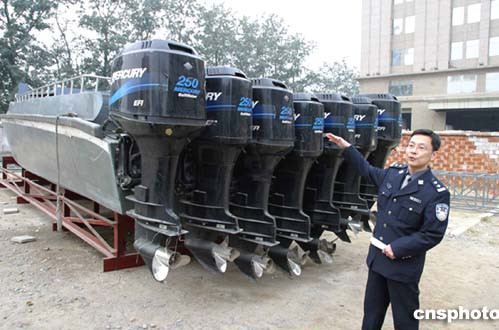 In direct parallel to Colombian drug cartels, the smuggler's first attempt at evading capture during the river transfer from Hong Kong to Mainland China was to use speed to evade the police patrols. This involved added multiple outboard motors to low-profile boats just big enough to carry one or two cars. The Go-fasts' bows are pointed and the hulls made to be semi-planning to reduce the amount of contact with the surface.

Speed does not always proof enough however, and the smugglers turned to more discrete means.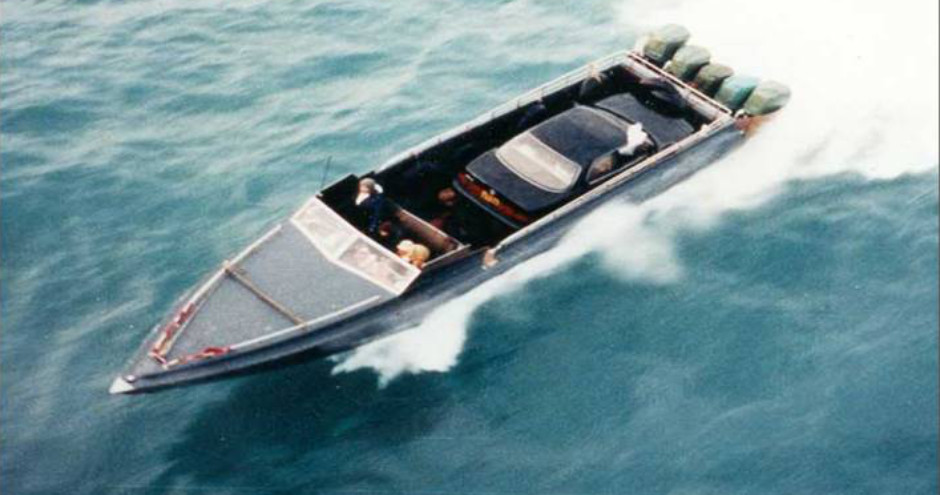 Armored Stealth Boat



The ASB was captured by Chinese police in spring 2003 in Guangzhou Province. The boat was discovered at a boatyard in Xiaohu Village, Huangge Town which is about half way between Hong Kong and Guangzhou city. The area is far from remote so the craft would probably have to rely on nocturnal transit to avoid detection.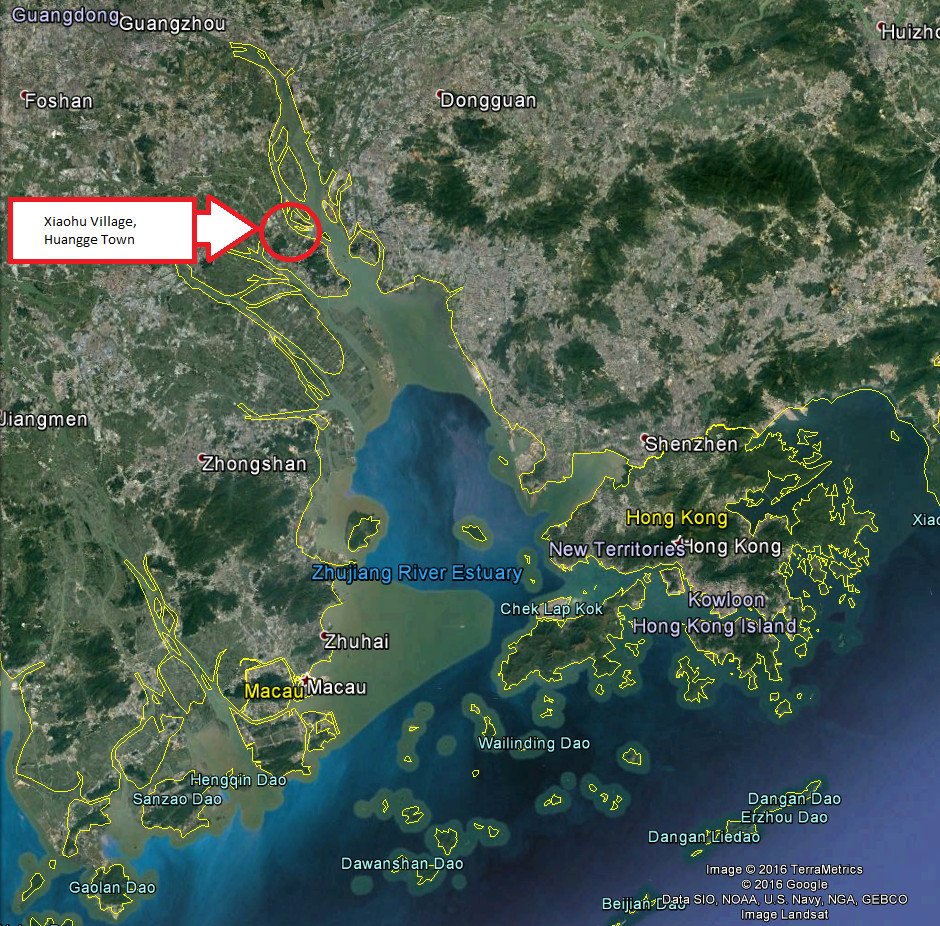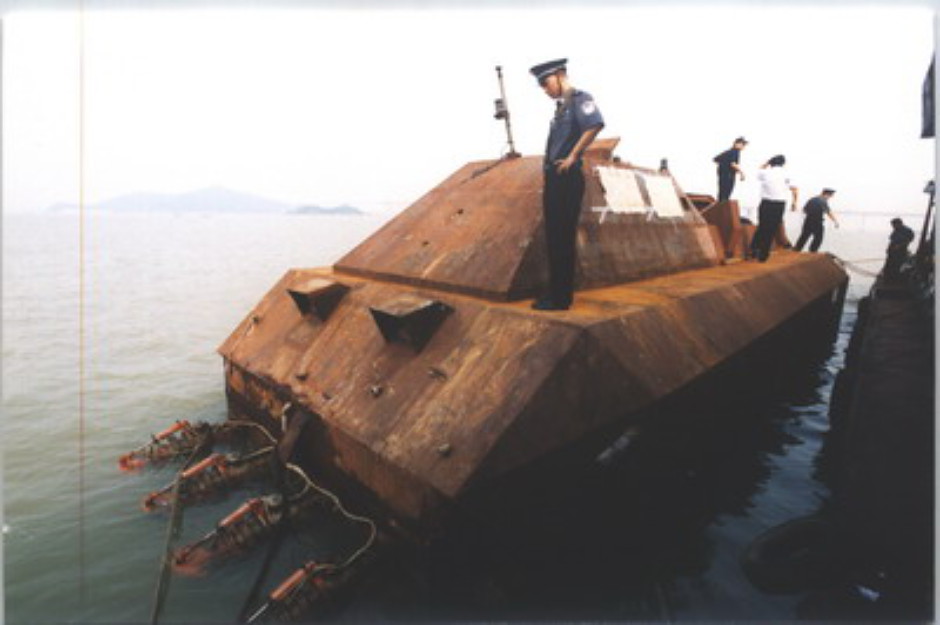 Specifications
Length: 14.5 meters
Beam: 5 meters
Height overall: 4.1 meters
Draft: 1.1m
Speed: 50kt
Powerplant: 6 x 200hp gasoline engines (from jet skis) driving waterjets (four with thrust reversers)
Defensive measures: 8-12mm steel plate set at up to 45 degrees from vertical. Only one window with bulletproof glass. Ramming bow (corners). Only one small hatch. Angled sides to prevent boarding. Each side has a scuttling valve with 6-inch inlets.
Payload: 2 x cars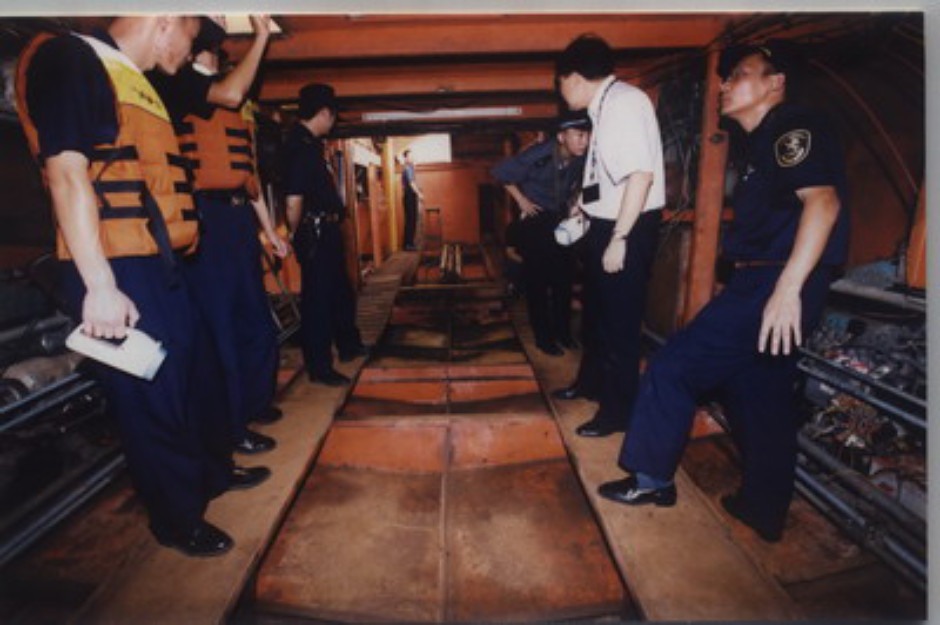 The Chinese government has cut the craft into sections for ease of transport and for public display.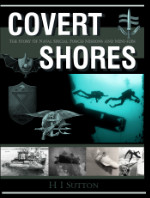 Learn EVERYTHING about Special Forces subsCovert Shores 2nd Edition. A world history of naval Special Forces, their missions and their specialist vehicles. SEALs, SBS, COMSUBIN, Sh-13, Spetsnaz, Kampfschwimmers, Commando Hubert, 4RR and many more.
Check it out on Amazon

Relevance to military
The usefulness of a discrete (read 'stealthy') landing craft capable of putting a Main Battle Tank (MBT) ashore undetected has been raised by some Naval Infantry / Marines units in NATO. Current mechanized landing craft (LCM) are susceptible to antitank missiles, and are not discrete enough to take an enemy by surprise. Consequently commando raids to neutralize local air defenses and to secure the landing beach are primarily infantry affairs, landed by small boats or helicopter. Again, both are liable to detection. The ability to land even a single MBT as part of the pre-landing raiding or securing force would be a game changer.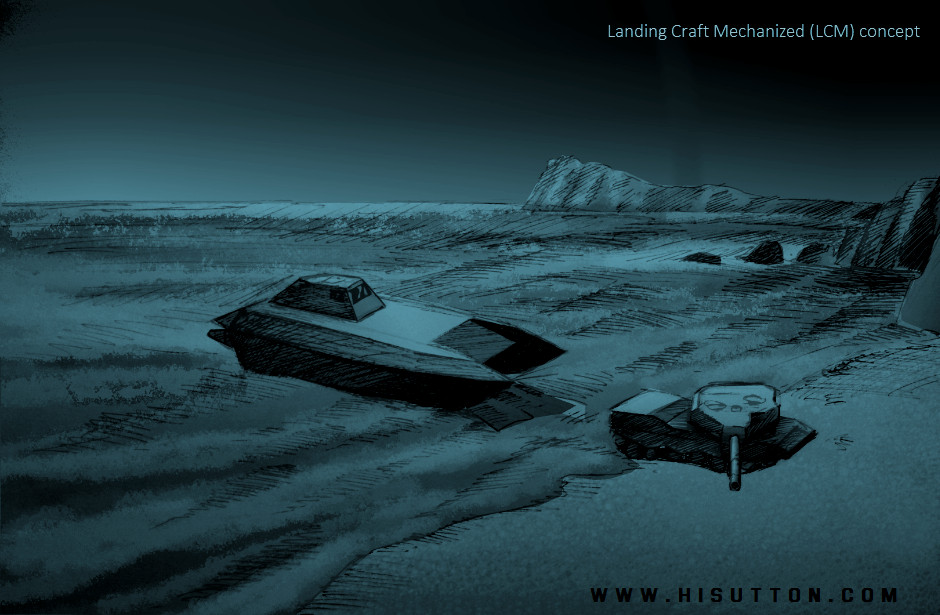 The conceptual craft would differ from the ASB in several ways:

Fewer, larger diesel engines in place of the six small gasoline engines. Complies with singe-fuel standards.
A conventional bow ramp in place of the deck cargo hatch.
Scaled up to carry a single 50-60 ton MBT and a section of infantry (e.g. 14 passengers with kit)
Infrared suppression with below waterline exhausts
Improved stealth calculations
retractable remote weapons
radar and military comms
There have been experiments with 'stealth' landing craft in World war Two. An LCA (Landing Craft Assault) was modified in early 1943 by Telecommunications Research Establishment (TRE) Malvern in United Kingdom. An angled frame with wire mesh was attached to the bow of the craft. This resulted in a 10-25% decrease in radar signature and a 22% decrease in detection range against the test radar. However it was not thought effective enough to warrant operational deployment given the impracticalities of the design.


Landing Craft with wire mesh radar screen, 1943. Thanks to Phil Gollin, SecretProjects.co.uk



In modern times both China (left) and France (right) have built catamaran landing craft, but he aim has been speed rather than stealth.

---
Related articles


Narco Subs 101



LTTE Sea Tigers' sneak craft and midget subs



Cutaway of Jules Verne's Nautilus