Nacro submarines are increasingly sophisticated with mature designs now focusing on Low-Profile vessels and Snorkel-subs, a sub-category of semi-submersibles. This article builds on the popular post on the old Covert Shores Blog. Feedback, information and questions welcome! hisutton.author@gmail.com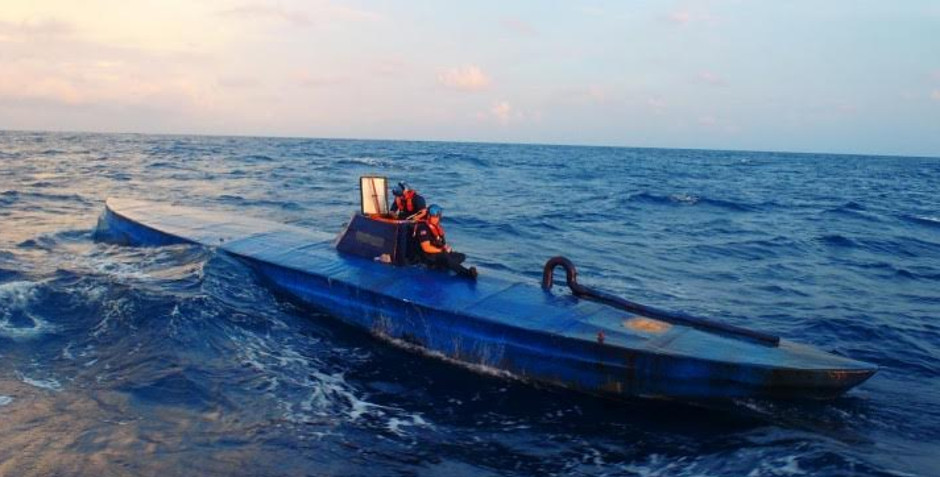 Low-profile vessel captured by US Coast Guard, 2015. Source: Olimpio Guido
I am looking at these boats from an equipment standpoint - for fuller histories and info on the narcotics trade there are lots of sources out there. These are not military units but relevant to the topic of covert naval equipment in general, and certainly of interest to the author(s) Each craft is built to order in jungle factories and unique, but certain themes and techniques hold true. Exact data is hard to obtain and some is inappropriate to publish. Hopefully what can be said is of interest.


Taxonomy
There are many ways to categorize, divide up and "slice and dice" these craft. (This info is from a former USN Officer and Nacro-sub expert... ). From an evolutionary standpoint there have been three phases:

1992 - 2004 Experimentation through trial & error.
2005 - 2006 Rapid prototyping and increases in capability. Development and use of SPSS ((Self-Propelled Semi-Submersibles)
2007 + Mature designs with greater standardization

Additionally these craft can be divided by type: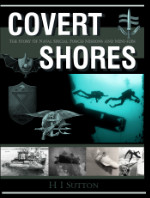 Learn EVERYTHING about Special Forces subs Covert Shores 2nd Edition is the ONLY world history of naval Special Forces, their missions and their specialist vehicles. SEALs, SBS, COMSUBIN, Sh-13, Spetsnaz, Kampfschwimmers, Commando Hubert, 4RR and many more.
Check it out on Amazon

Type 1: Fully Submersible
- Type 1A: Submarine with self propulsion etc. The most advanced and consequently expensive to create type. These are very rare although a handful have been captured. There doesn't seem to be any evidence of successful operation of this type but analysis of circumstantial evidence suggests that these are increasingly employed.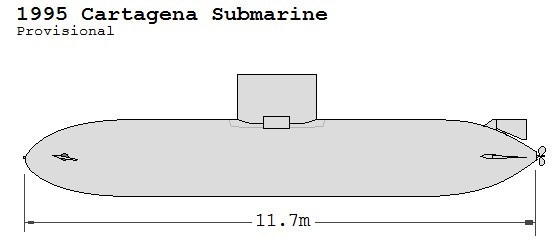 - Type 1B: Towed 'Torpedo' - covert transportation canister towed by disguised vessel.


Type 2: Semi-submersibles ('Snorkel Subs') capable of ballasting down to lower their surface profile, and controlling their running depth, but not fully submerging. These are quite rare with only a few ever captured.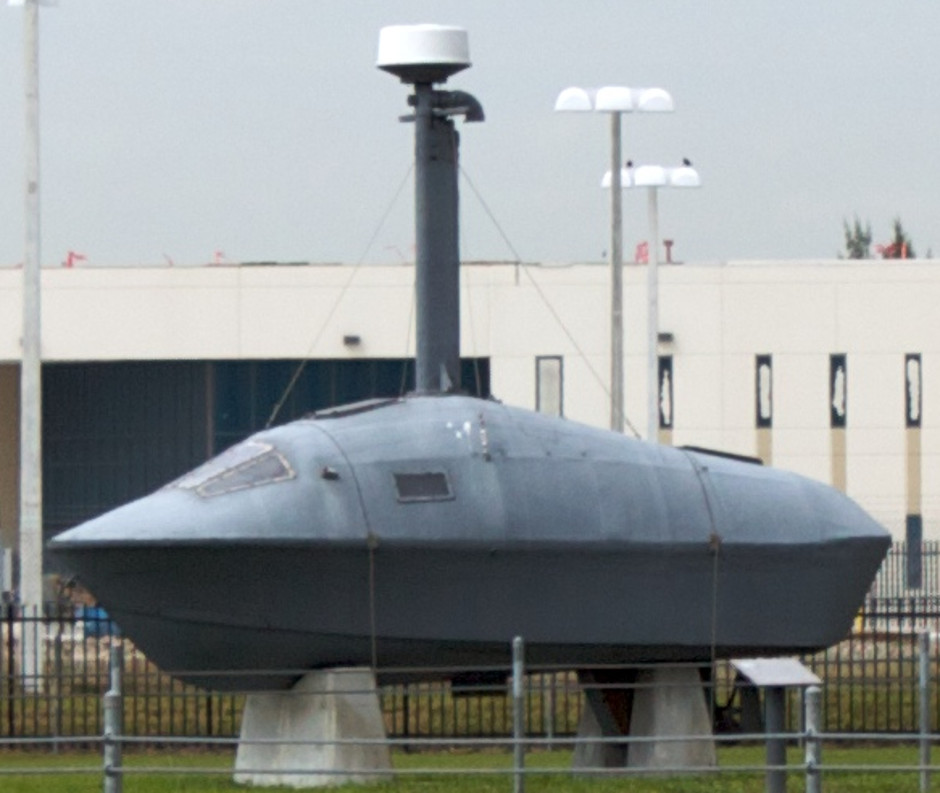 Type 3: The most common type, Low-profile vessels (LPV) are often misdescribed as "semi-submersible". Simply a boat designed to run awash to minimize radar cross-section.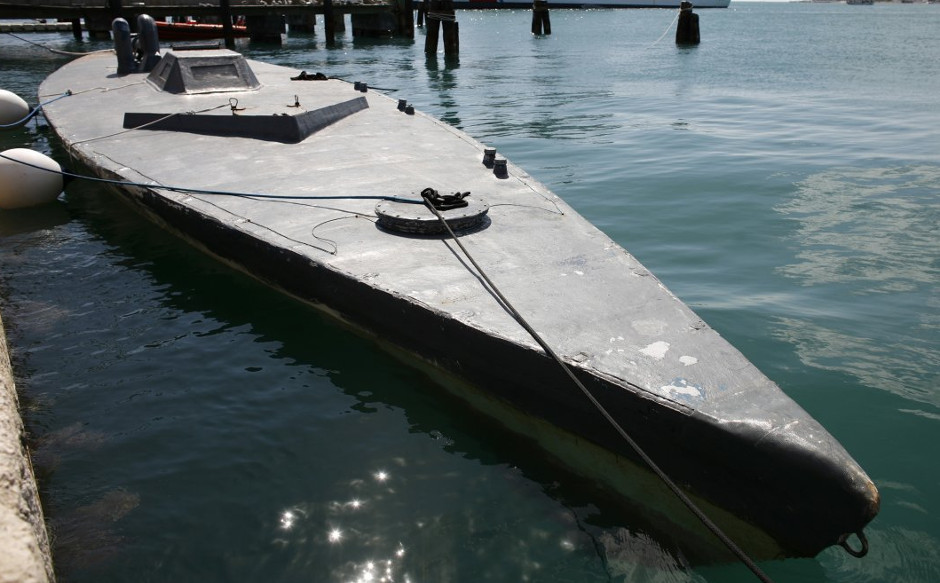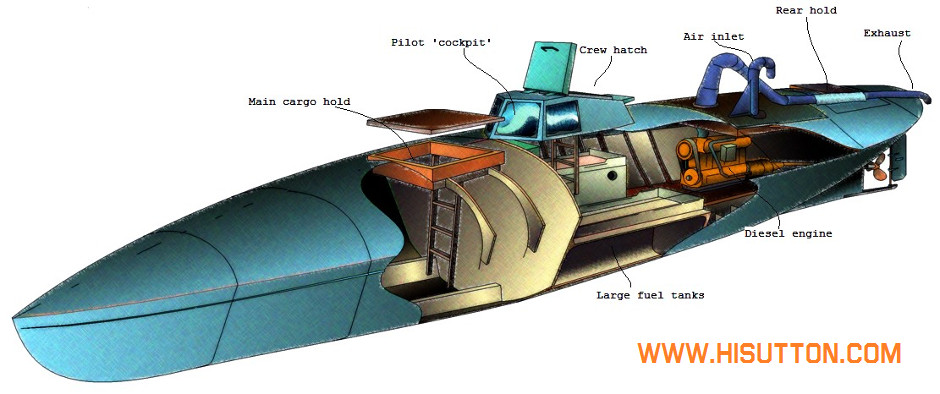 Original artwork - CLICK for HIGH-RESOLUTION image.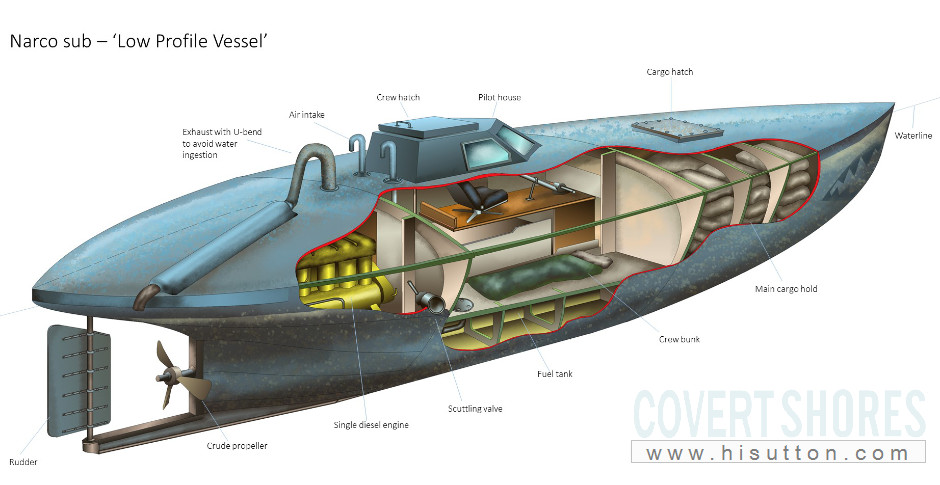 Type 4: Hybrid go-fast boats.

Original artwork - CLICK for HIGH-RESOLUTION image.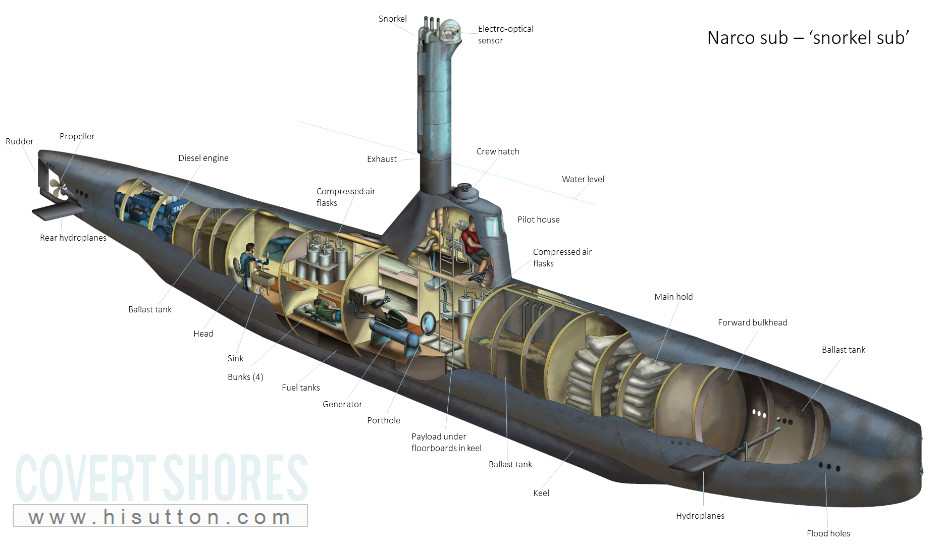 A detailed map of interceptions is a bit too sensitive to publish, but the main area of operations is along the Pacific Coast of Colombia up towards Mexico. Significant activity also occurs on the Caribbean side.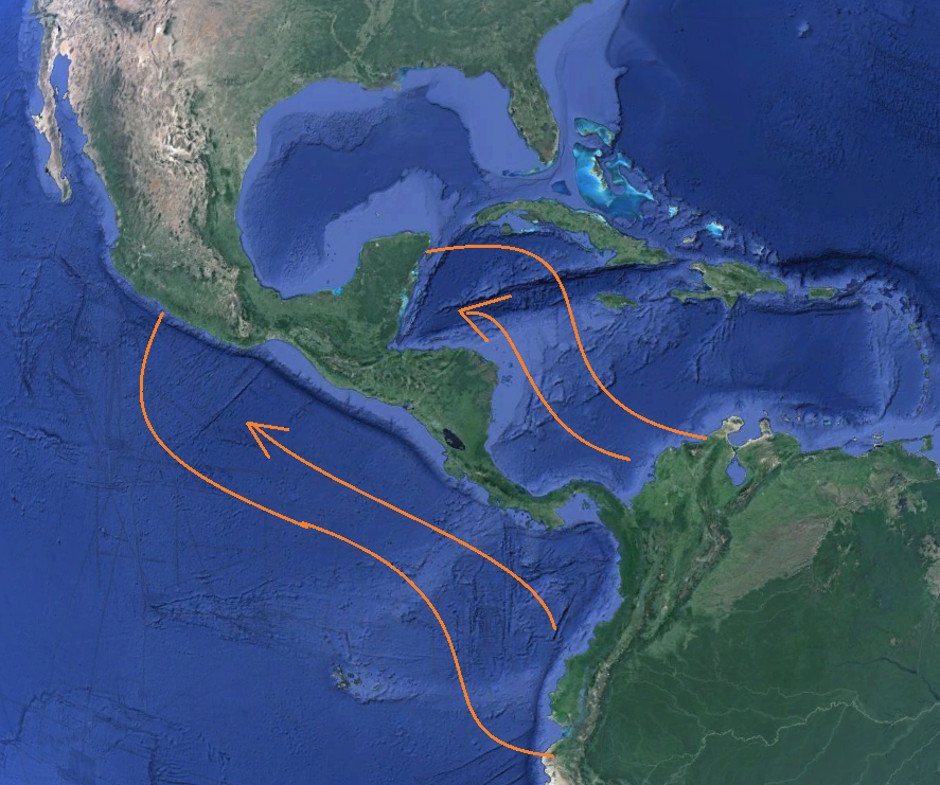 A brief chronology of major discoveries
1992 - Colombian Navy begins to detect modified speedboats and semi-submersibles. Typically built out of fiberglass with 1 to 1.5 tons capacity.
1994 - More elaborate submersible design with radar, a depth meter and an internal oxygen supply captured in Tayrona Park, Colombia. Capacity still around 1 ton.
1994 - Half built submersible captured in Turbo, Colombia.
1995 - Incomplete submarine captured in Cartagena, Colombia. Much more capable design.
2000 - half-built very advanced submarine captured at Facatativa, Colombia.
From 2001 to 2004 there was a significant gap in captures. It is likely that there was very little SSPS activity in this time.
March 2005 - Low profile boat captured in Tumaco, Colombia. Very little press coverage outside Colombia - only craft captured that year.
March 2006 - Large low-profile boat captured on River Timbo near Pital, outside Buenaventura, Colombia by Marine Riverine Infantry Brigade Nr.2.
November 2006 - US forces capture a low-profile boat, dubbed Bigfoot-1.
August 2006 - Spanish police capture a fully-submersible narco sub off Galicia, Spain. The craft was locally built in Spain and in design terms unrelated to Colombian examples.
August 2007 - Large low profile boat captured in Guajira on Colombia's Caribbean coast
November 2007 - Low profile boat captured near Buenaventura in Colombia. Close resemblance to Guajira boat but single engine/screw.
2007 - 'Narco-Torpedo' type craft start to be captured
2008 - US forces capture a second low-profile boat similar to earlier 2005 Tumaco boat. Dubbed Bigfoot-2.
May 2010 - Low-profile boat captured in Ecuador
June/July 2010 - Large (30m) Submarine captured in Ecuador
Since then: Mostly low profile boats with a few more sophisticated snorkel-subs,...



Original artwork - CLICK for HIGH-RESOLUTION (2400px) image.

Interesting examples (not exhaustive)

Sep 2000, Facatativa, Colombia. This steel double-hulled Russian designed boat is by far the most sophisticated example yet discovered. Later types reverted to fiberglass or in some cases sheet-steel construction. It was never finished.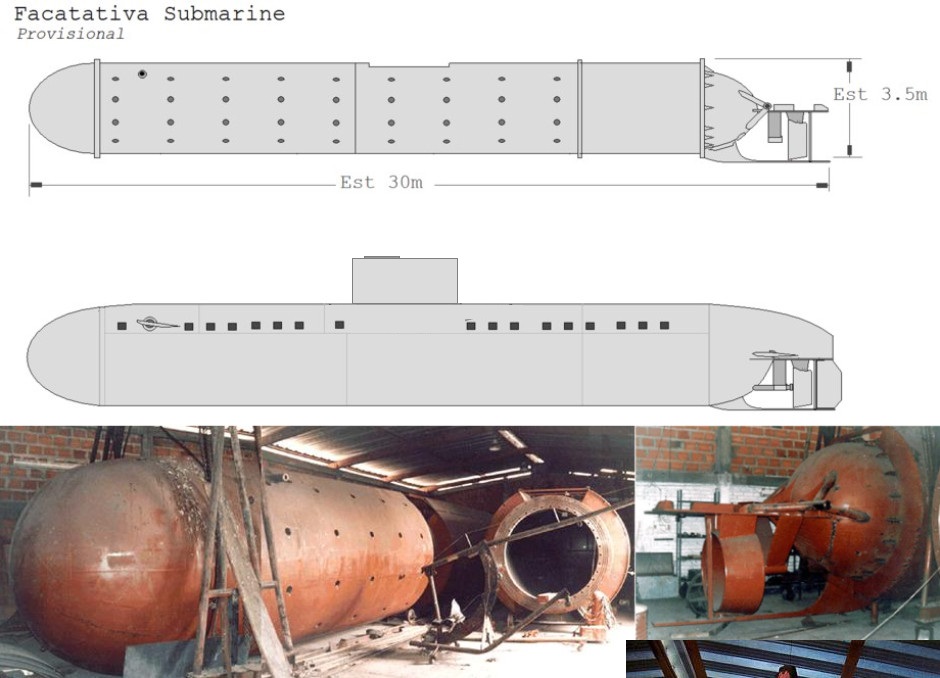 Nov 2006, Pacific Ocean near Colombia. Known as Bigfoot-1, a Semi-Sub.






July 2nd 2010, Colombia-Ecuador border




Jan 2011, Steel-hulled low-profile vessel captured off Costa Rica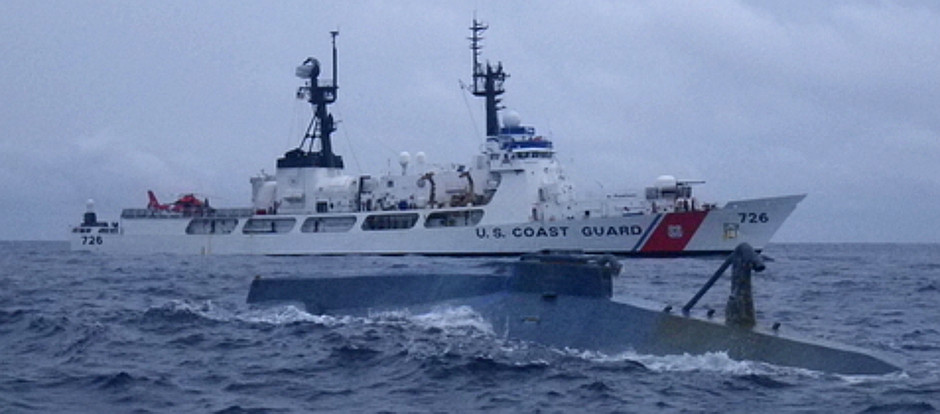 From http://chuckhillscgblog.net/
Similar craft captured on dry land before it was launched, note plate-steel construction: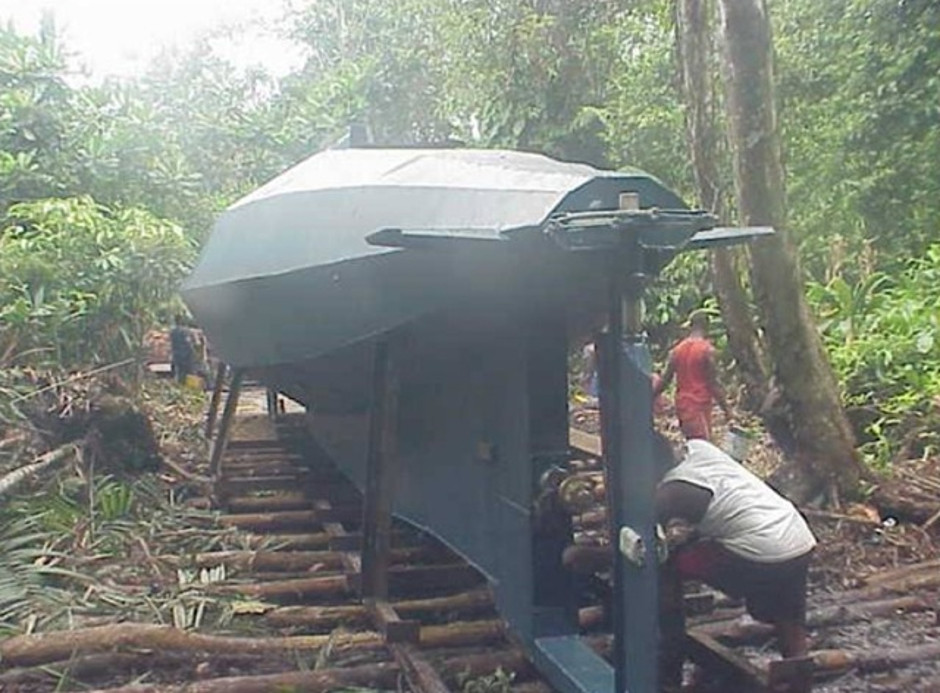 Feb 2011, Timbiqui, Cauca, Colombia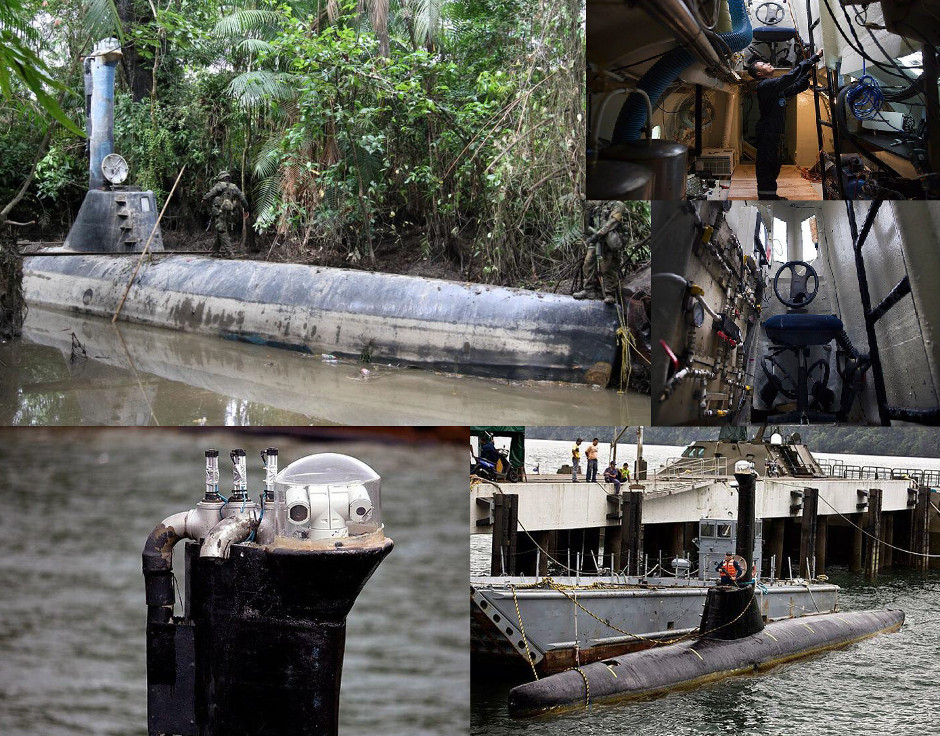 From http://boingboing.net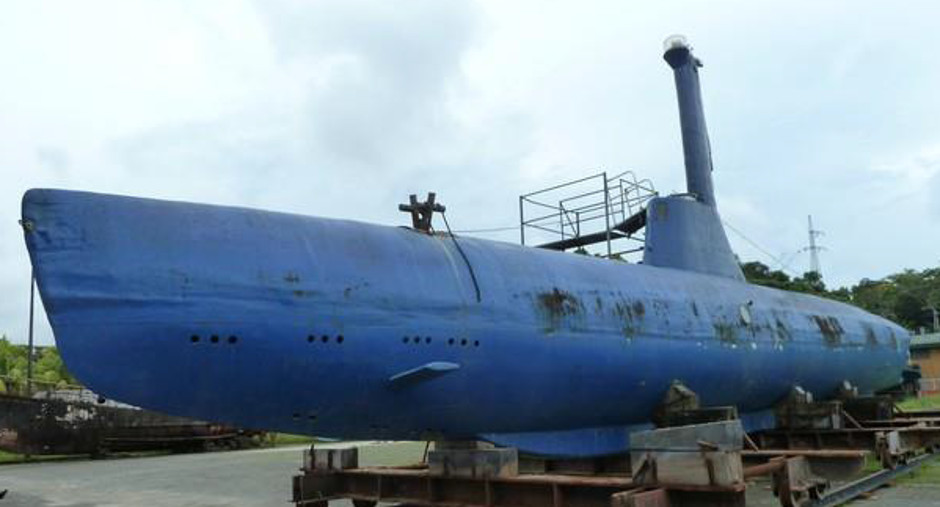 From: http://www.ryot.org/


Oct 2013, Pacific Coast, Ecuador – Colombia border. Smaller snorkel-sub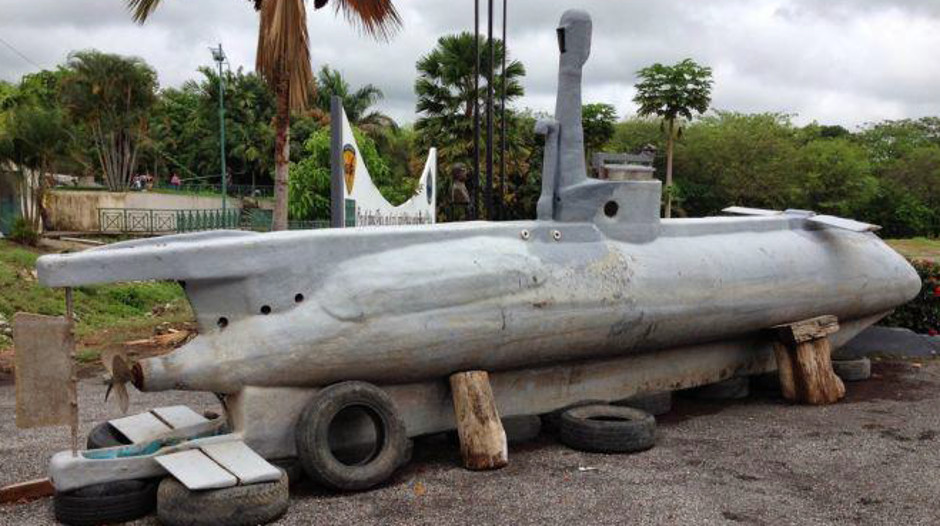 From: http://infosurhoy.com, http://www.cuencahighlife.com and http://dialogo-americas.com/


Dec 2015, Brazil
The first Narco-sub found in Brazil. Built by a Colombian Cartel.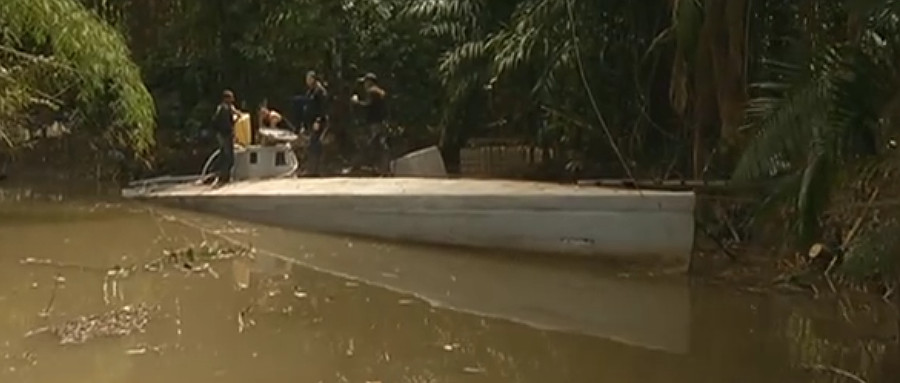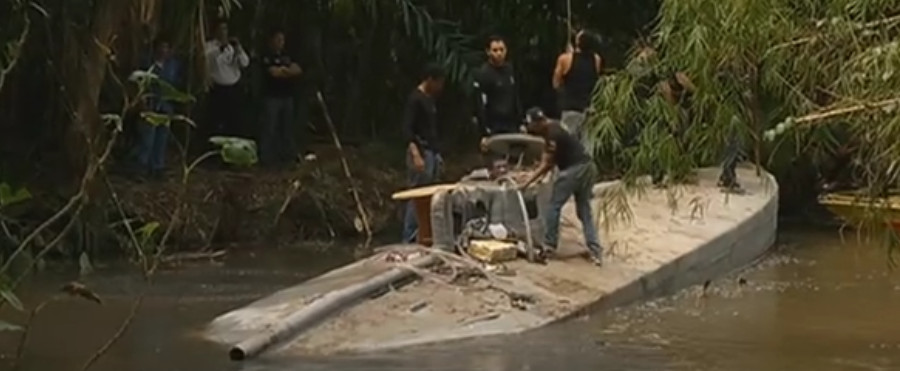 Apr 2016, Semi-sub in Colombia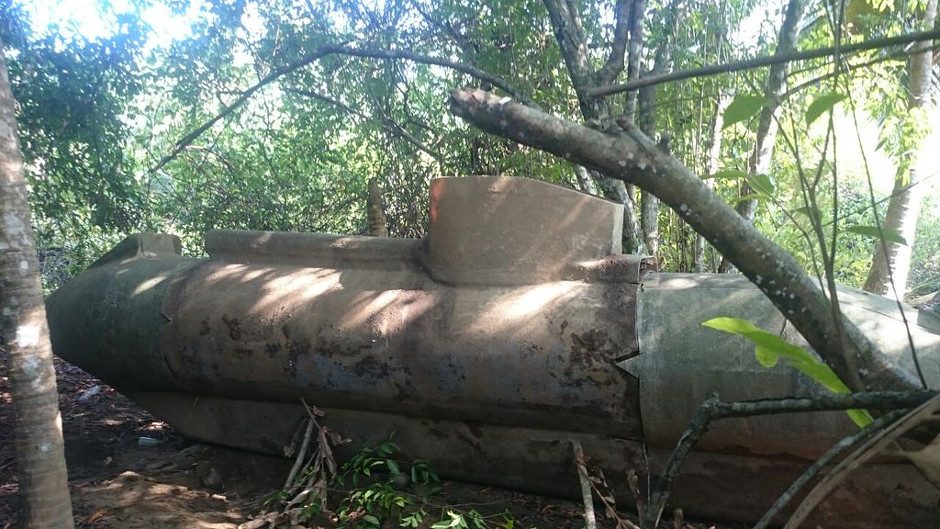 May 2016: Just when you thought that the design of narco-subs had standardized, a new type arrives. On 20th May the Colombian and Ecuadorian forces intercepted a drug-laden narco-sub near the Galapagos Islands in the Pacific. The design is new and interesting in several ways.



Unlike typical narco subs which have the crew compartment in the center, this boat has the compartment in the extreme stern of the vessel like on a speed boat. And instead of a single diesel engine in a compartment behind the cockpit, it has two large outboards bolted onto the back. At first glance it looks like a go-fast boat, but the air vents and low freeboard give away that it is actually an exotic form of Low Profile vessel (LPV), the most common class of narco-sub.

The fibreglass boat had a crew of three and was 12m (40ft) long and 2.5m (8ft) across. At face value the size appears similar to typical narco-subs, but the cargo capacity was much smaller at just 1.5 tons versus 6 tons typical load. That's still worth about $45m to the Cartels however so well worth the investment.

The new design is a hybrid of traditional go-fast boats and modern LPV (Low Profile Vessel) narco-subs. Reported capabilities suggest that it has an operating speed of between 20 and 30 kts (e.g. 1,700-2,000 nautical miles in 5 days) which is at least 3 times faster than the typical LPV. The trade-off however likely to be stealth.

We can guess at why the design is so different to the prototypical narco-sub. One possibility is that the lighter load and aft-set engines are designed to provide greater speed than typical narco-subs. The low freeboard (distance from the deck to the waterline) reveal that it does not have a fully planing hull however so it does not lift its nose very far out of the water when running at full throttle, thus limiting the top speed. So it's halfway between a 'go-fast' drugs boat and the typical low profile narco-sub which trades speed for stealth.

Another possibility is that the designer worked backwards from the availability of outboards, adopting a hull form best suited to the materials at hand.

And/or it is that this was designed by a new player who simply has a different approach than established narco-sub designers. This last option is partly supported by the fact that this is the first narco-sub seized that is associated with the Úsuga Clan (Los Urabeños), a neo-paramilitary group involved in drugs trafficking and the Colombian armed conflict.

Based on the available images, we can guess that this design will have a higher infrared signature and more visible wake than typical designs. Additionally it was painted in a relatively easy to spot scheme (most nacro-subs are painted mid-blue for a reason).

---
Related articles (Full index of popular Covert Shores articles)


Cutaway of Jules Verne's Nautilus



LTTE Sea Tigers' sneak craft and midget subs





Taedong-B 'Kajami' ('Zulfikar') submersible boat



Armored Stealth Boat used for car smuggling by Chinese organized crime