Incredible New Google Earth Images Of Chinese Nuclear Submarines

The latest high-resolution satellite imagery of Yulin on Hainan, South China Sea, shows 7 submarines. One of the boats, a Type-09IV Jin Class SSBN, has some of its missile doors open. Tents are covering some of the open hatches.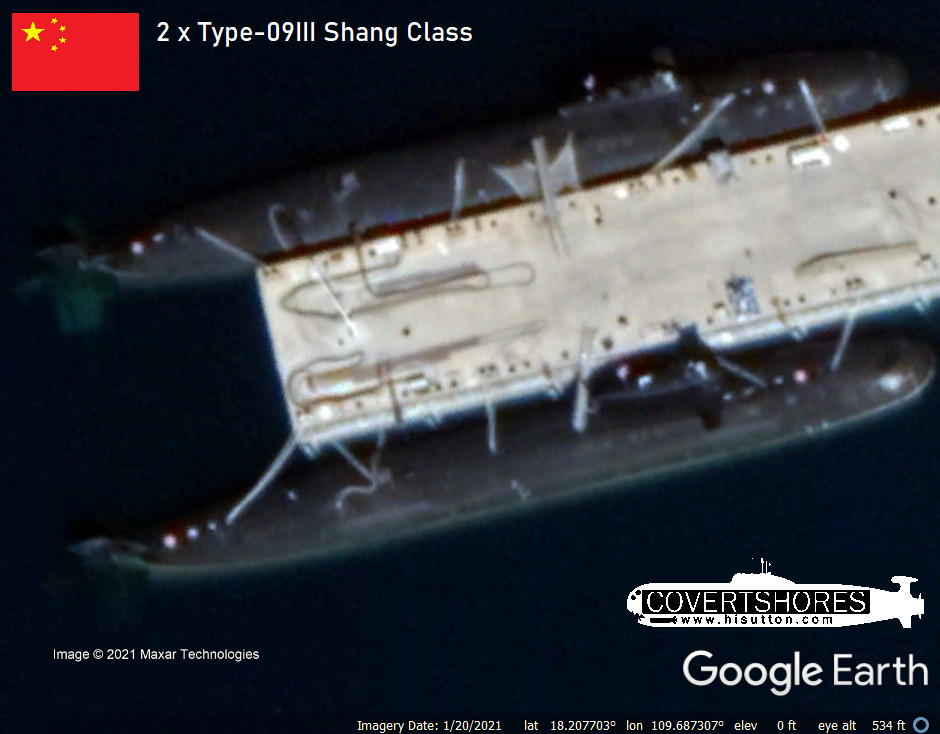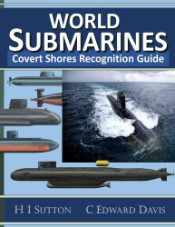 Get The essential guide to World Submarines
This Covert Shores Recognition Guide Covers over 80 classes of submarines including all types currently in service with World Navies.
Check it out on Amazon

The visible submarines are three Type-09IV Jin Class ballistic missile submarines, two Type-09III Shang Class, one Type-09IIIA Shang-II and a Type-09I Han Class. Other submarines may be present in the submarine tunnel.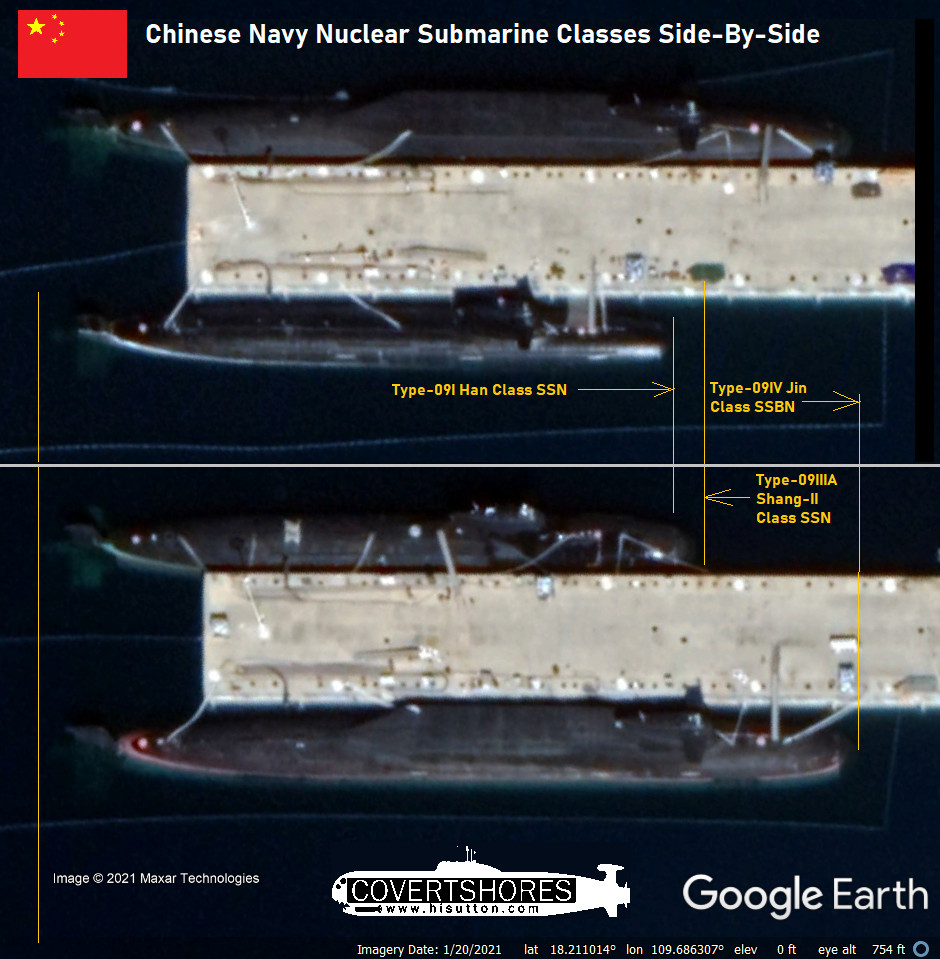 ---
Related articles (Full index of popular Covert Shores articles)



Chinese Type-093 Shang Class Submarine



Trafalgar Class w/Cutaway



Chinese Navy's First Advanced Submarine Type-032 (1958)



Project 09852 Belgorod Special Mission submarine (spy sub). w/Cutaway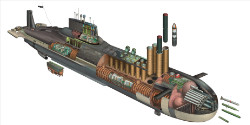 TYPHOON Class SSBN. w/Cutaway



North Korean Modified-Romeo Class ballistic missile submarine w/Cutaway