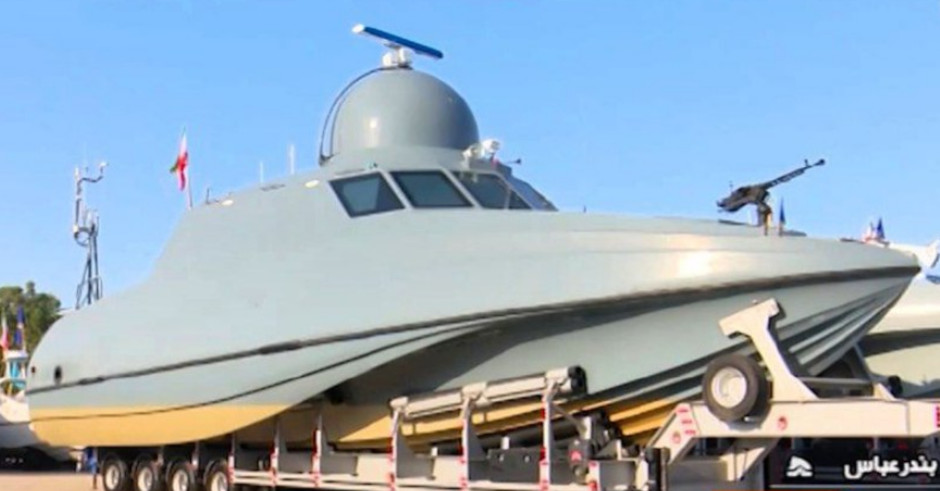 Iran Reveals World's First Air Defense Small Boat

Iran's second navy, the IRGC-N (Islamic Revolutionary Guards Corps Navy) often raises a eyebrows with its outlandish weapons concepts. Much of its unveiling of fantastic designs is for domestic consumption however. Yet behind the propaganda and hyperbole there is a consistent and growing core of good ideas and viable equipment. The threat they pose to international shipping and navies operating near to their shores is growing accordingly. The IRGC's weapon concepts should not be written off or ignored.

The IRGC has created the world's first very small air-defense boat.

Named Zulfiqar class (confusingly several IRGC types are also called Zulfiqar class), it is armed with short-range surface to air missiles as its main armament. Think of it as a sea-mobile Tor system rather than an micro AEGIS destroyer though. Potentially this boat could provide short ranged air defense for a swarm of other boats. This might deter helicopters being used to target them, although it could depend on context.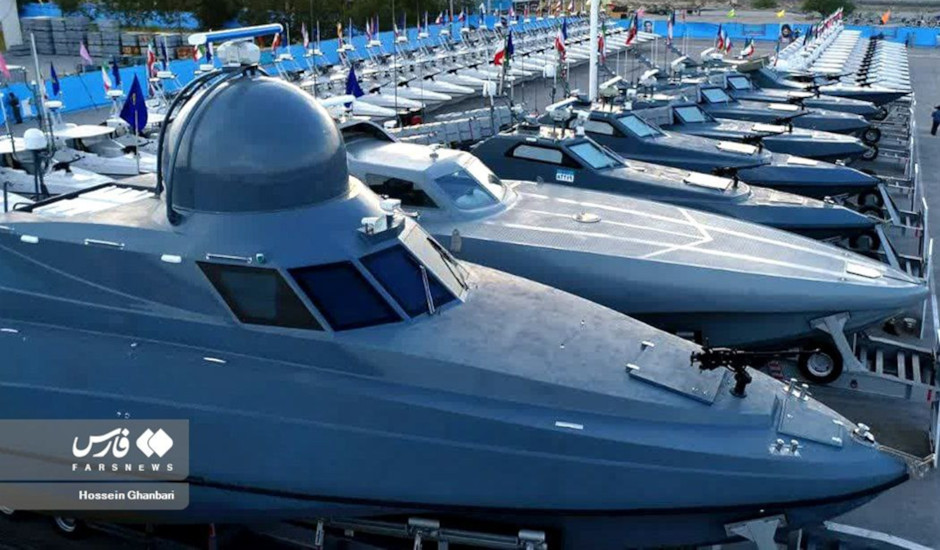 The air-defense fast boat nearest the camera, March 9 2023. Note the vertical launch system (VLS) behind the radome. The radar under the radome may be different from that of other Nawab equipped boats, and the Zubin land-based version.

Small boats are vulnerable to air attack and although some carry MANPADS, this is the first with a proper SAM system. There is a large radome over the cabin and a VLS (vertical launch system) behind it. The VLS is consistent with the Nawab short ranged air defense missile which has a range of 15 km. This is roughly similar to in role, but distinct from, the SA-15 GAUNTLET (Tor) system which Iran acquired from Russia. The Nawab missile appears to have an infrared seeker which removes the near for a tracking radar like on GUANTLET. This makes the system more lightweight and better suited to fitting aboard a small boat.

The boat's hull form appears to be derived from the British designed Bladerunner, which Iran acquired previously.

Only one of this type of boat has been noted so it is unclear whether it will be widely deployed.



Video still of a missile test launch from the VLS. Note that the surface search radar is not fitted above the radome.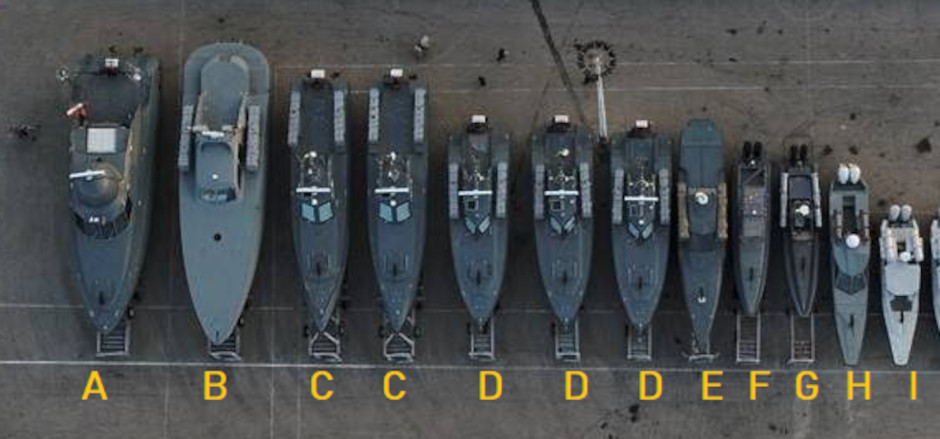 Camera drone's-eye view of IRGC boats on display, March 2023. A) The air defense boat. B) Light missile boat with Bladerunner hull. C) light missile boats on Interceptor hull. D) light missile boats on Interceptor hull (alternative design). E) Missile boat, with type of missile unclear. F) RIB, possibly explosive boat or uncrewed. G) RIB with lightweight anti-ship torpedoes, can be carried aboard a Shahid Soleimani-class missile corvette. H) Interceptor boat. I) Interceptor boat with new type of missile.

---
Related articles (Full index of popular Covert Shores articles)



Iranian Fateh Class submarine w/Cutaway



Iranian Nahang Class midget sub



Iranian XLUUV