Iran's latest Mowj Class warship: IRIS Dena

Although it has barely been reported in English language sources, the Iranian Navy has taken delivery of another Mowj class frigate. The Mowj class are an indigenous design based on the British built Alvand Class light frigates. In Iranian parlance they are often called 'Destroyers'. The newest ship differs from her predecessors.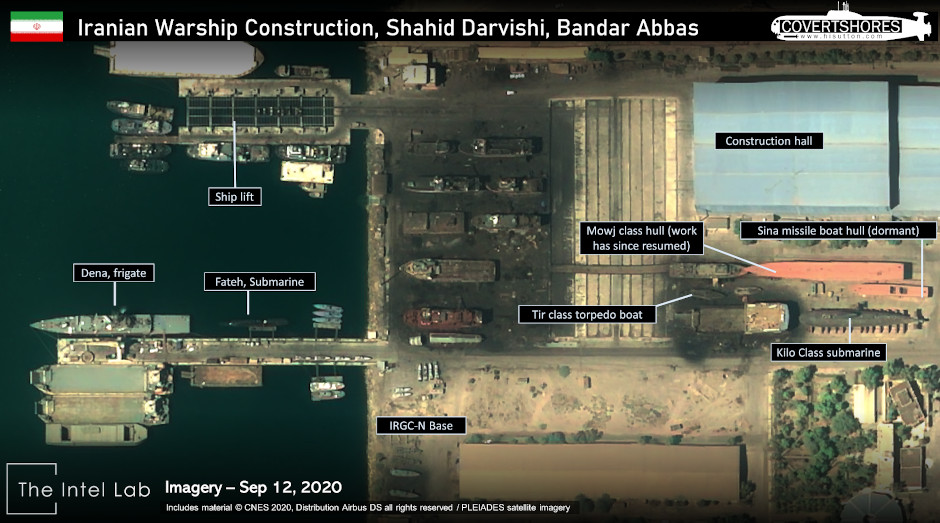 CLICK for Hi-Res. Satellite image via (Observer IL (Twitter), of The Intel Lab.

The ship, IRIS Dena (75), is the first built at the Shahid Darvishi yard near Bandar Abbas. Despite being launched more recently, her superstructure is less modern than the preceding IRIS Sahand (74). That featured slightly canted sides to reduce the radar signature, and a new 30mm 'Kamand' AAA. That is based on the Russian AK630 family. Dena has older weapons,such as the 40mm Bofors AA. But she does have a version of the Asr phased-array radar which may be a major step forward for the frigate program.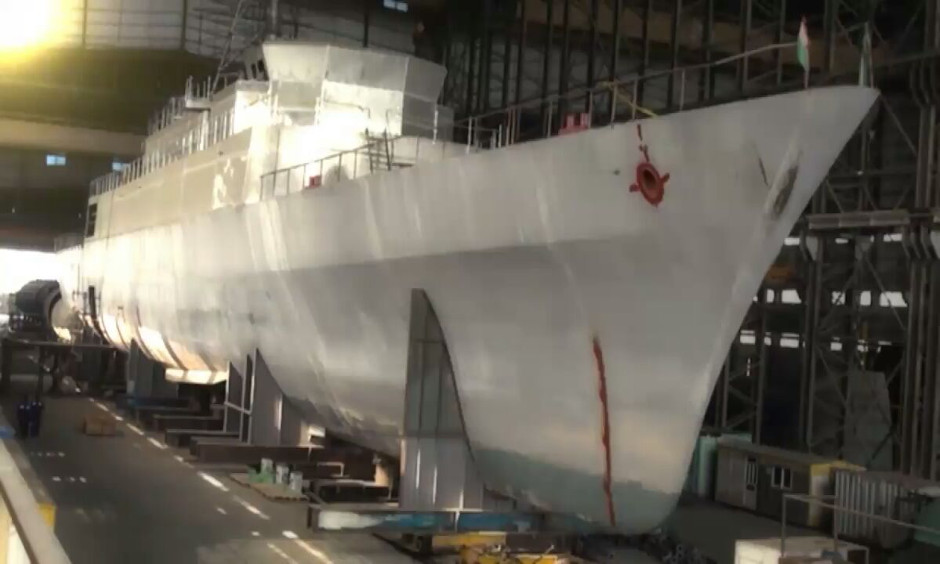 All of the Mowj class have weak air defenses. There had been rumors that Dena would have a new vertical launch system (VLS) with surface to air missiles (SAMs) but this is evidently not the case.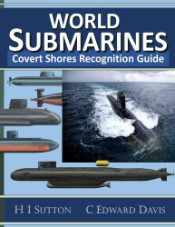 Get The essential guide to World Submarines
This Covert Shores Recognition Guide Covers over 80 classes of submarines including all types currently in service with World Navies.
Check it out on Amazon

Armament consists of 4 Qader anti-ship missiles (derived from the Chinese C-802), 2 x Sayyad (Standard SM-1) air-defense missiles, 1 × 76 mm Fajr-27 naval gun (OTO-Melara), 1 × 40mm Fath-40 AA (Bofors), 2 × 20mm Oerlikon AA, 2 × 12.7mm heavy machine guns and 2 × triple 324mm anti-submarine torpedoes. There is a helipad aft but no hangar.



Another Mowj class frigate, presumably Taftan is now under construction at the Shahid Darvishi yard.

---
Related articles (Full index of popular Covert Shores articles)



Iranian Fateh Class submarine w/Cutaway



Al-Sabehat 15 Swimmer Delivery Vehicle and related development



Iranian XLUUV



Iranian Nahang Class midget sub


Explosive Boats world history


LTTE Sea Tigers' sneak craft and midget subs