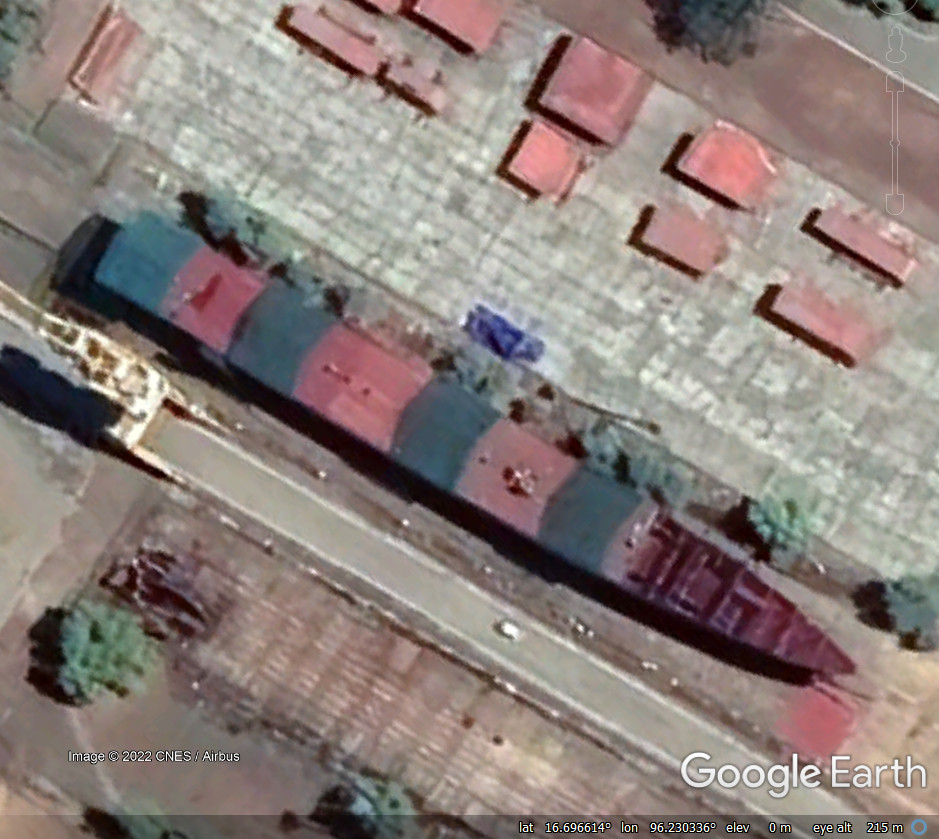 Myanmar's New FF-135 Frigate Under Construction at the Thilawa Shipyard on the Yangon River. Google Earth

OSINT: Myanmar's New FF-135 Frigate Under Construction
There is less awareness of the Myanmar Navy in the west than it deserves. A country with a checkered history, Myanmar (formerly Burma) has flirted with international isolation. So, in a manner similar to Iran, it has a competent indigenous warship program.

The latest frigate project is the largest and most heavily armed to date. The 135m design is expected to displace around 4,000 tons.



Despite isolation, Myanmar has managed to maintain diverse defense sources. Some equipment and influences are western, and uniquely ships mix North Korean and South Korean elements (in some cases literally on the same ship). But the main supplier now is China who courts Myanmar with submarines and port infrastructure as well.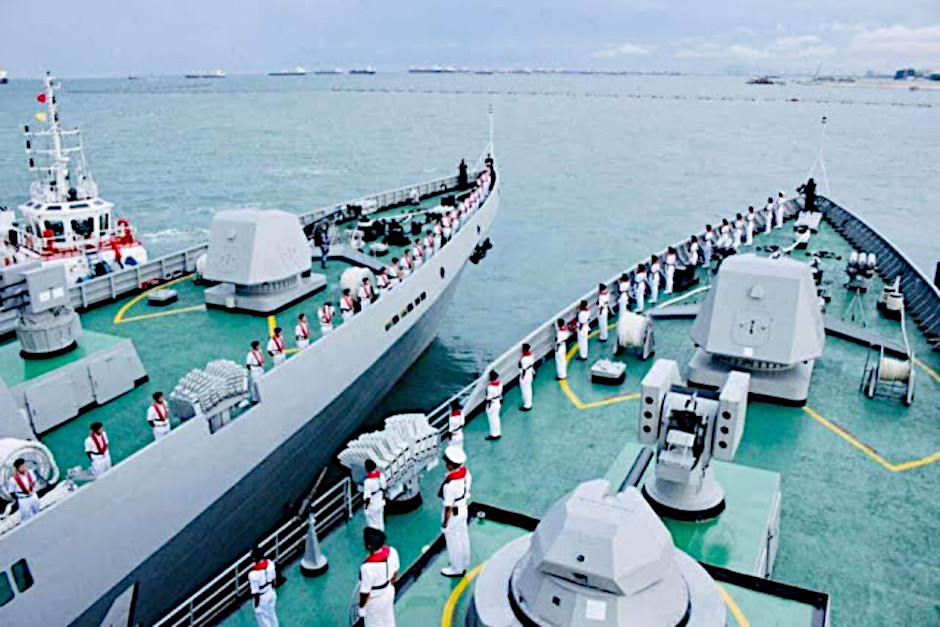 North Korean style Igla-S(SA-24) missile launcher aboard Kyan Sittha-class frigates. Note subtle differences between the first ship, UMS Kyansitta (F-12), right, and UMS Sin Phyu Shin (F-14). For example the North Korean MANPADS launcher is crewed on the older boat, and you can see the seat at the back. It appears automated on the newer ship.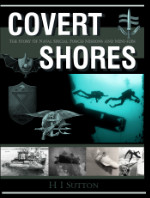 THE book on Special Forces subs Covert Shores 2nd Edition. A world history of naval Special Forces, their missions and their specialist vehicles. SEALs, SBS, COMSUBIN, Sh-13, Spetsnaz, Kampfschwimmers, Commando Hubert, 4RR and many more.
Check it out on Amazon

The main differentiating characteristic of the new warship is air defenses. Until now it has been a major weakness of the indigenous designs. The new ship will have a 16 round VLS (vertical launch system). The missile has not been confirmed but is likely to be the HHQ-16 which equips Chinese frigates. This system is based on (or at least substantially influenced by) the Russian SA-17 Buk (GRIZZLY)system.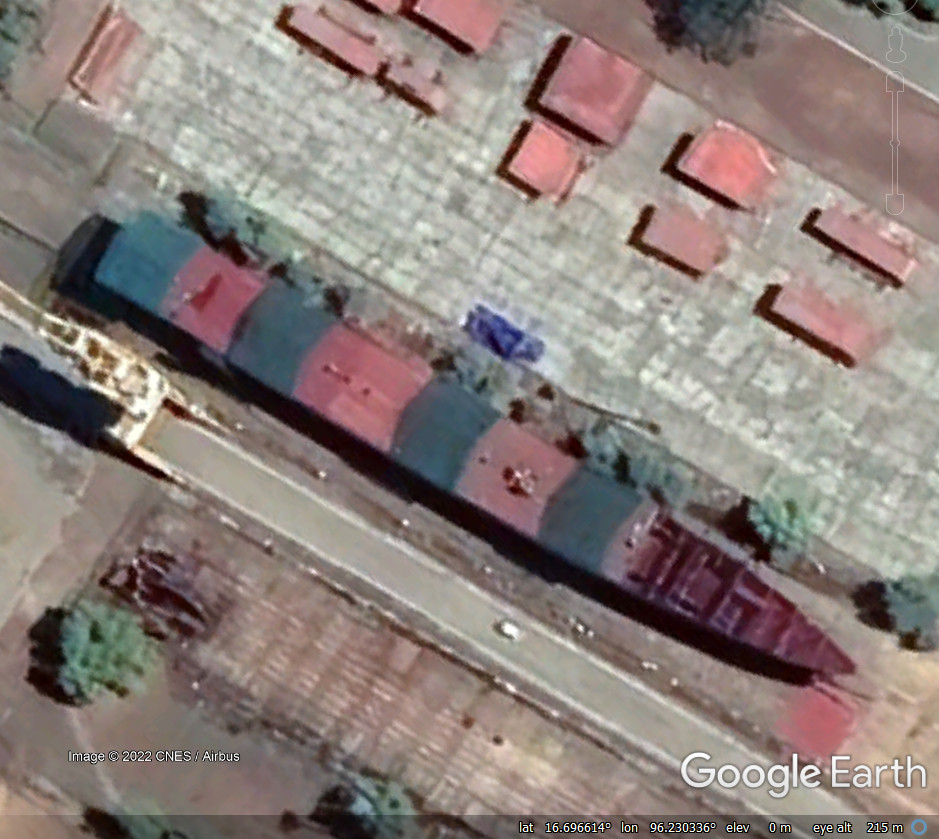 As well as the VLS, the new FF-135 frigate design will have several improvements over the existing indigenous frigates. Based on a blurred photo of a diagram of the ship, the air search radar appears to be a more modern phased array type. And there are hints of a bow sonar. The funnel arrangement is larger suggesting new propulsion, This may translate into better performance.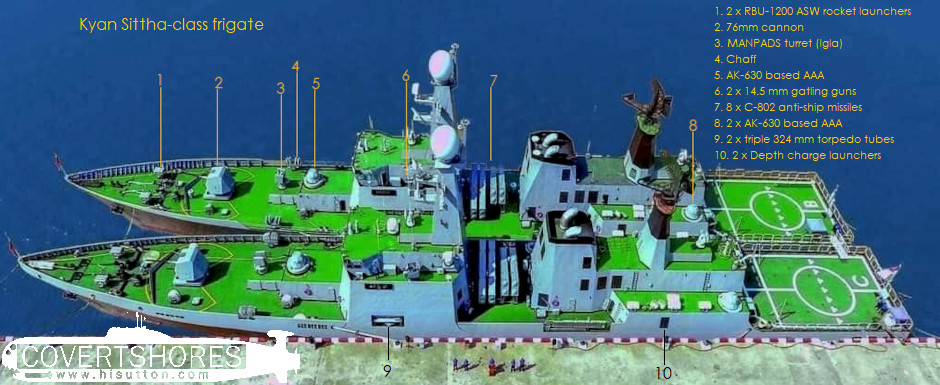 Currently the most advanced frigates in the Myanmar Navy.

---
Related articles (Full index of popular Covert Shores articles)



Chinese Navy's Advanced Submarine Type-039C Yuan Class. w/Cutaway



Chinese Navy's First Cruise Missile Submarine, Type-033G Wuhan Class. w/Cutaway



Chinese Type-093 Shang Class Submarine w/Cutaway