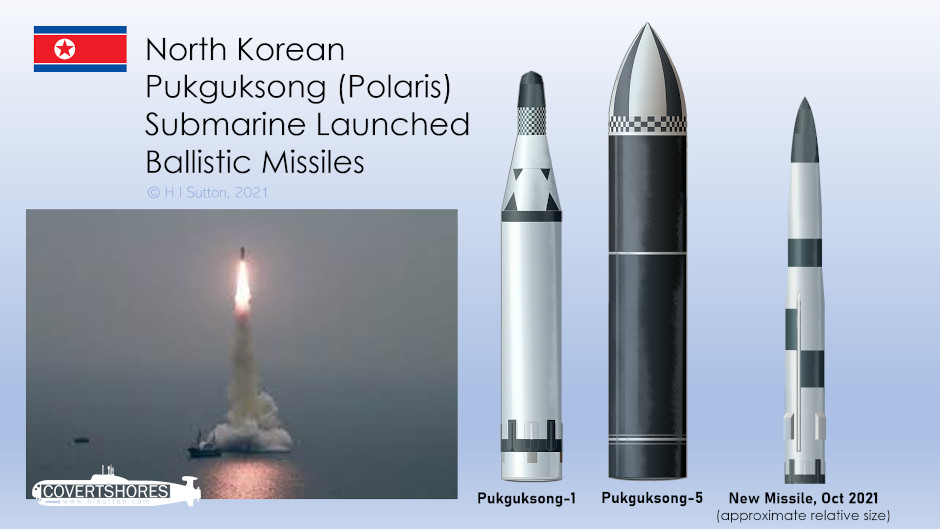 CLICK to Enlarge. Original artwork.

Mystery Missile Could Point To Change In North Korea's Submarine Strategy

North Korea unveils so many new missiles that it is hard to keep up. For submarine launched missiles, which are one of the key focuses, the trend has been bigger and bigger. Things have progressed from the Pukguksong-1 which was first shown in 2015, to the Pukguksong-5 revealed earlier this year.

Now a new missile has been displayed at an internal arms show. It is something of a mystery because it is smaller than the earlier ones.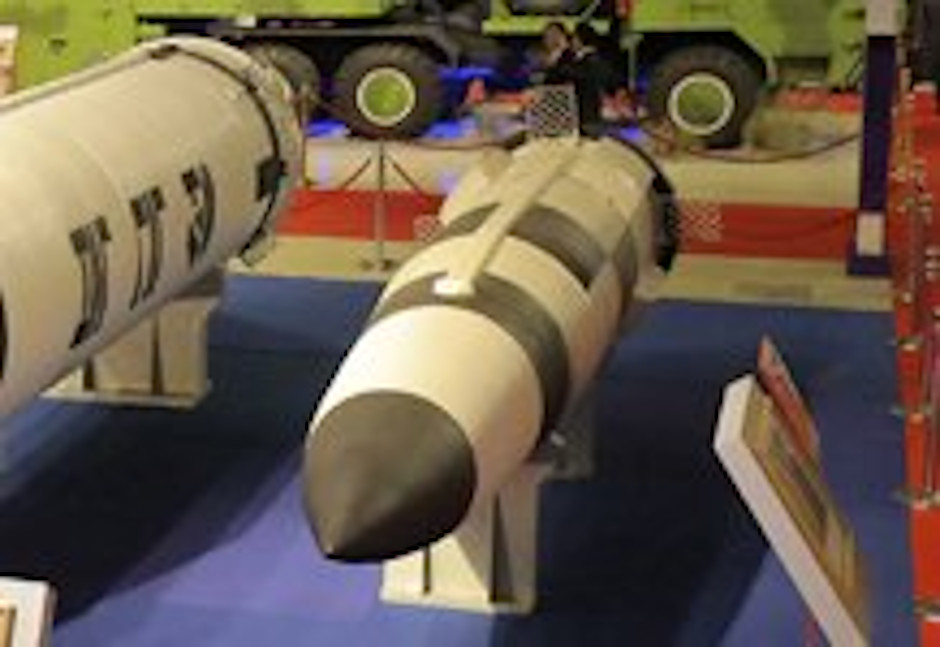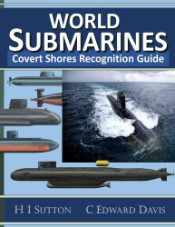 Get The essential guide to World Submarines
This Covert Shores Recognition Guide Covers over 80 classes of submarines including all types currently in service with World Navies.
Check it out on Amazon

The missile is, at least circumstantially, connected to the submarine-launched weapons. It is however much smaller in diameter, and a bit shorter too. This places it closer to India's K-15 Sagarika and South Korea's Hyunmoo 4-4.

Arguments For it being a submarine launched missile:

It was displayed next to two known submarine launched missiles (Pukguksong-1 and 5) as part of the same display

It had generally the same black and white test paint scheme, which is different to most ground launched missiles displayed

There was no vehicle or other launch apparatus associated with it, unlike the ground based weapons on display

Arguments Against it being a submarine launched missile:

From the limited photographs seen, it does not appear to have a gas generator attached, for launching it out of a submarine's missile tube. Both of the Pukguksong series missiles were displayed with their gas generators attached. The absence of a gas generator would fir with surface launch (per Pukguksong-2)

It's smaller, seemingly a backward step in the progression from Pukguksong-1 to Pukguksong-5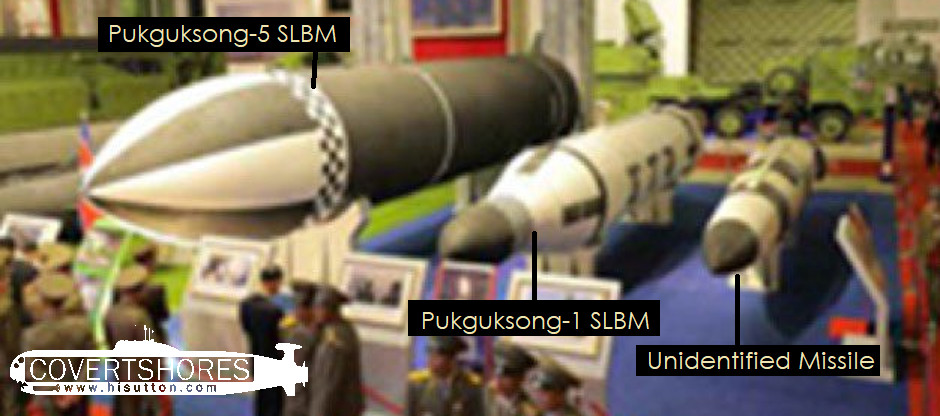 Initial Thoughts On The New Missile
The Pukguksong family of missiles are very large, which makes them a challenge to fit aboard North Korean submarines. The locally designed Gorae class could only carry one, and the modified Soviet-era ROMEO class boats, North Korea's largest, can only carry 3. And even then they do so by compromising their already modest endurance. So North Korea may be looking fdor smaller ballistic missiles to arm some of its smaller submarines. Or at least carry more.

Original artwork. CLICK for high-resolution image.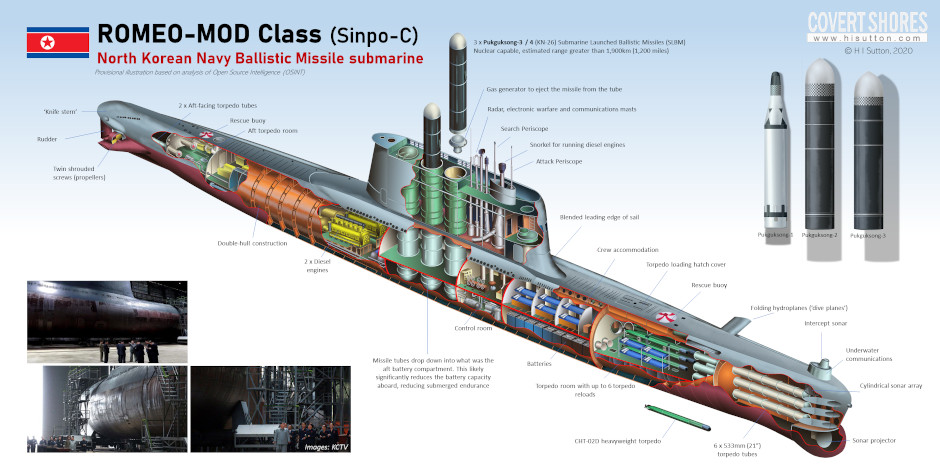 In missile terms the compromise would be range and throw weight. But if South Korea and Japan are the targets this may be less of a limitation.

We could speculate that a submarine the size of the Gorae class could carry three of the new missiles.

Possibly the North's regime has been influenced by South Korea's use of smaller ballistic missiles for its KSS-III class. However there is no sign of the submarine development, and the missiles are still very large for North Korea's submarines.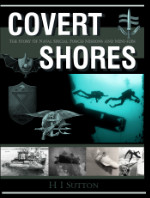 THE book on Special Forces subs Covert Shores 2nd Edition. A world history of naval Special Forces, their missions and their specialist vehicles. SEALs, SBS, COMSUBIN, Sh-13, Spetsnaz, Kampfschwimmers, Commando Hubert, 4RR and many more.
Check it out on Amazon

---
Related articles (Full index of popular Covert Shores articles)



North Korean Modified-Romeo Class ballistic missile submarine w/Cutaway



North Korean Gorae Class SSB



North Korean MS-29 YONO Class midget sub. w/Cutaway



Chinese Navy's First Cruise Missile Submarine, Type-033G Wuhan Class. w/Cutaway