OSINT Landscape released
This landscape shows the main platforms and tools of Open Source Intelligence (OSINT) and Open Source Investigation (OSINV). OSINT is the collection and analysis of publicly available sources in an intelligence context. "Open" refers to overt, publicly available sources as opposed to covert or clandestine sources.

CLICK for high-resolution: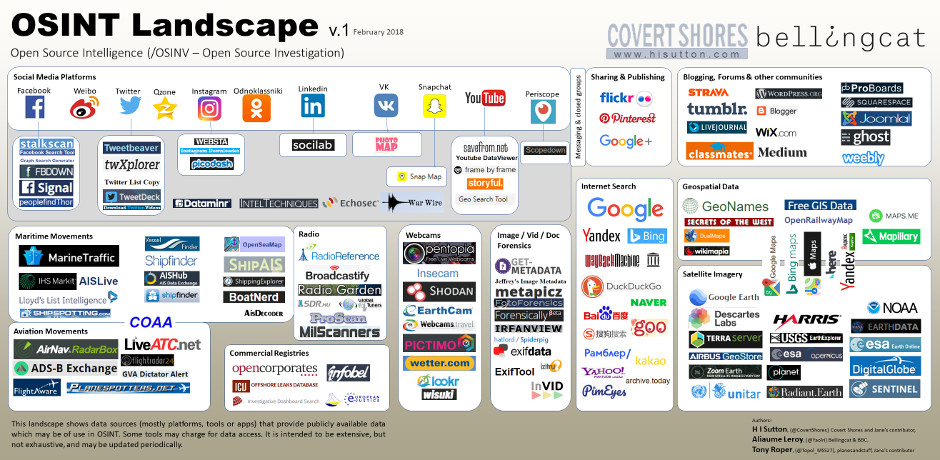 Inclusion on this landscape does not constitute endorsement

The project is the result of a collaboration between OSINT analysts with differing areas of focus and differing methods and approaches. It is hopefully broadly applicable to a range of OSINT and OSINV applications.

Authors:

H I Sutton, (@CovertShores) Covert Shores and Jane's contributor

Aliaume Leroy, (@Yaolri) Bellingcat and BBC

Tony Roper , (@Topol_MSS27) Planes and Stuff and Jane's contributor

Plus others who have helped...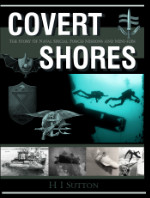 THE book on Special Forces subs Covert Shores 2nd Edition. A world history of naval Special Forces, their missions and their specialist vehicles. SEALs, SBS, COMSUBIN, Sh-13, Spetsnaz, Kampfschwimmers, Commando Hubert, 4RR and many more.
Check it out on Amazon

Additional sources (not affiliated with this project):

---ask to add your online resource if it is a) free b) not click bait c) adds to the above---------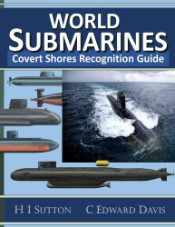 Get The essential guide to World Submarines
This Covert Shores Recognition Guide Covers over 80 classes of submarines including all types currently in service with World Navies.
Check it out on Amazon