The p.865 'Piranha' midget submarine was a dedicated Spetsnaz special operations craft capable of delivering 6 frogmen to a target over 400 miles from its base.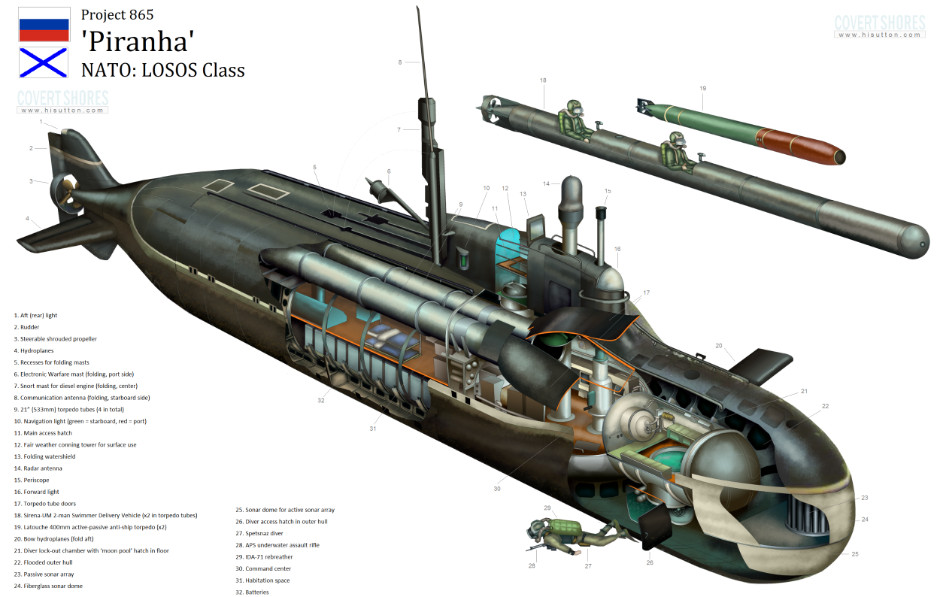 Original artwork - CLICK for HIGH-RESOLUTION (2500px) image.



The type was designed at the famous Malachite design bureau by Chief designer Chief Designer L.V.Chernopyatov in the 1970s and entered limited service in the late 1980s. Of classic Soviet double-hull construction, the inner hulls were built from Titanium. After protracted development the two units built were in and out of service during the 1990s.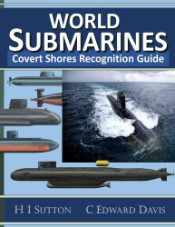 Get The essential guide to World Submarines
This Covert Shores Recognition Guide Covers over 80 classes of submarines including all types currently in service with World Navies.
Check it out on Amazon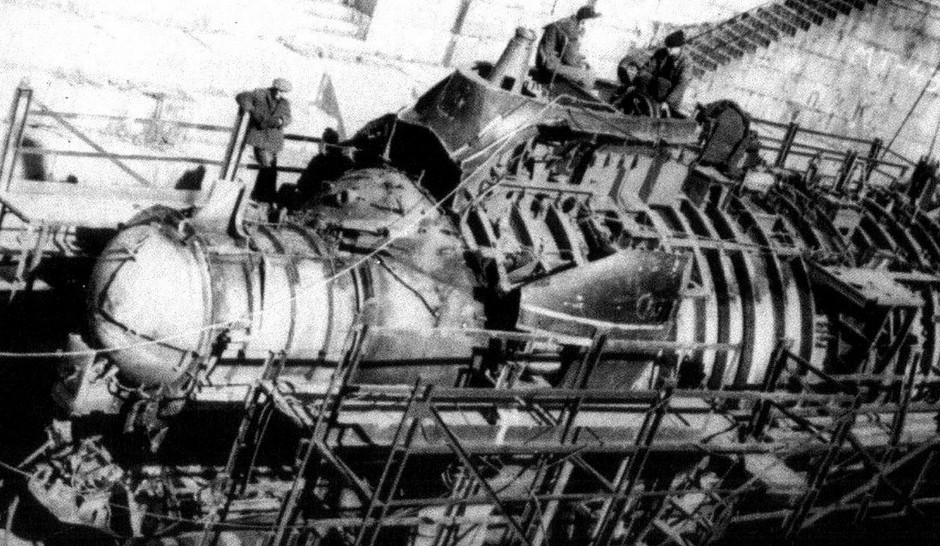 A rare photo showing the double-hull construction with smaller inner hull encased in a frame. The panels on the outer hull are missing.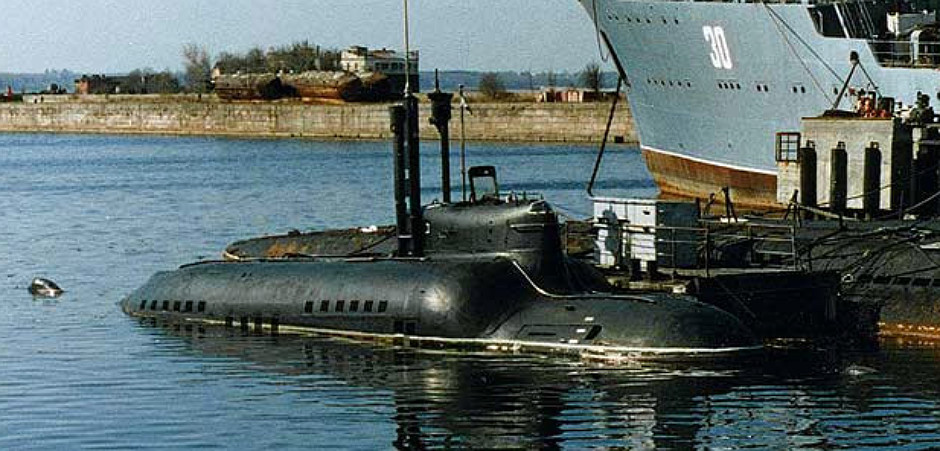 Victims of the defense cuts of the 1990s, both hulls were decommissioned and scrapped:


Specifications
Length: 28.2 meters
Beam: 4.74 meter
Displacement: 218 tons surfaced, 287tns submerged
Speed: Maximum 6.28 kts surfaced, 6.5kts submerged
Operating depth: 180m (200m max)
Endurance : 10 days, 603nm at cruising speed of 4kts surfaced, 260nm at 4kts submerged
Armament: (inner tubes) 2 x 533mm (21") torpedo tubes for sub-size 400mm Latouche anti-ship torpedoes which swim out.
SDVs: (outer tubes) 2 x Sirena-UM Swimmer Delivery Vehicles, or 6-8 'Proton' diver propulsion devices
Crew: 3
Special Forces: 6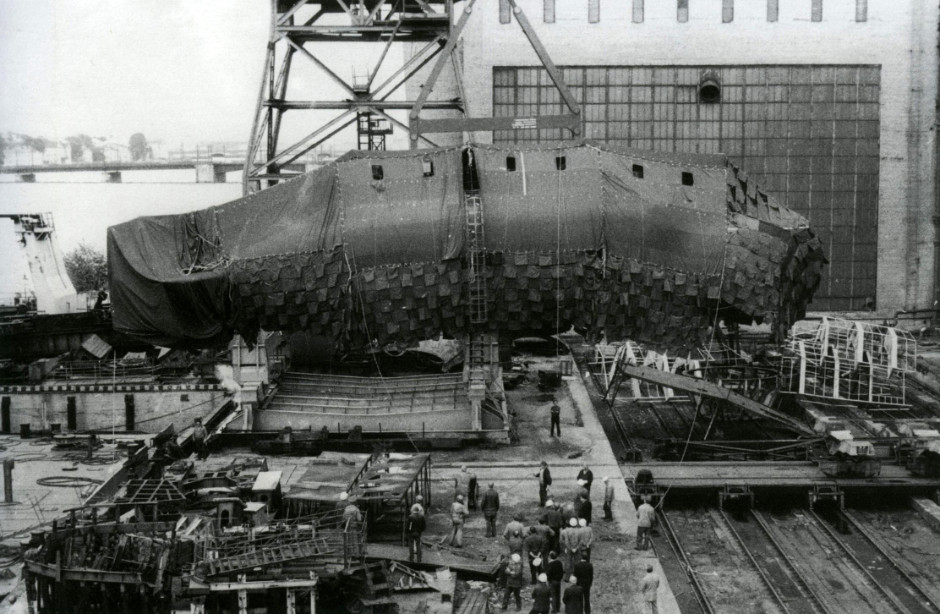 A heavily camouflaged Pr.865 Piranha prior to launch.



As well as Sirena SDVs, the payload tubes could accommodate four Proton Diver Propulsion Vehicles (DPVs).

Successor designs

Piranha-T - small attack submarine variant with mix of 533mm and 400mm torpedo tubes. Limited diver capability (possibly exit via torpedo tubes).



U-130 - smaller dual-role attack and special forces submarine. Retains diver lock-out chamber with moon pool



Piranha-2 - updated special forces submarine. Extended hull may allow AIP (air-independent propulsion). Appears to sacrifice 533mm torpedo tubes for 400mm which would preclude the Sirena-UME SDV and some DPVs




Piranha-M - very few details.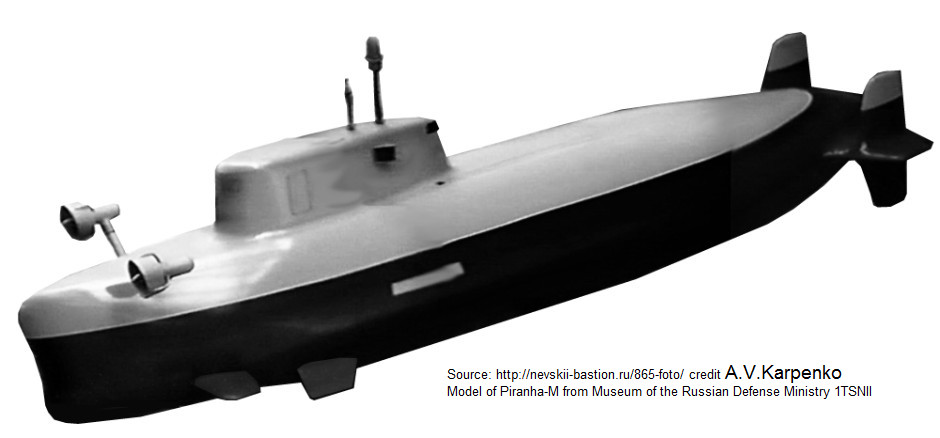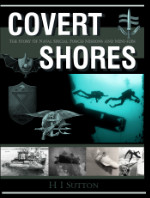 The ultimate book of Special Forces subs Covert Shores 2nd Edition is the ONLY world history of naval Special Forces, their missions and their specialist vehicles. SEALs, SBS, COMSUBIN, Sh-13, Spetsnaz, Kampfschwimmers, Commando Hubert, 4RR and many more.
Check it out on Amazon

---
Related articles (Full index of popular Covert Shores articles)



USS X-1 X-Craft



Project 673 Advanced Submarine design



NR-1



Japanese Ko-Hyoteki midget submarine of WW2 - Pearl Harbor attack



Comex Sagittaire midget submarine



Soviet Project 1015 'SPLC' Special Purpose midget submarine



Iranian Nahang Class midget sub



MSV-75 midget sub design



Maritalia GST-23+ Midget Submarine



Chinese MS200 midget submarine



SDV Mk.9 SEAL Delivery Vehicle



Narwal / Orca Dry Combat Submersible (UWTG)



Naval Spetsnaz in Hybrid Warfare (Russian SDVs and DPVs)