This graphic is compiled from some of the graphics in the WORLD SUBMARINES book. I included all SSN classes currently in service, plus the French Suffren Class (Barracuda) and Brazilian Álvaro Alberto Classes which are not yet in service. India also operates a single AKULA SSN on lease from Russia.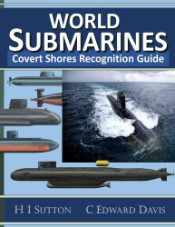 Get The essential guide to World Submarines
This Covert Shores Recognition Guide Covers over 80 classes of submarines including all types currently in service with World Navies.
Check it out on Amazon

Original artwork - CLICK for HIGH-RESOLUTION image.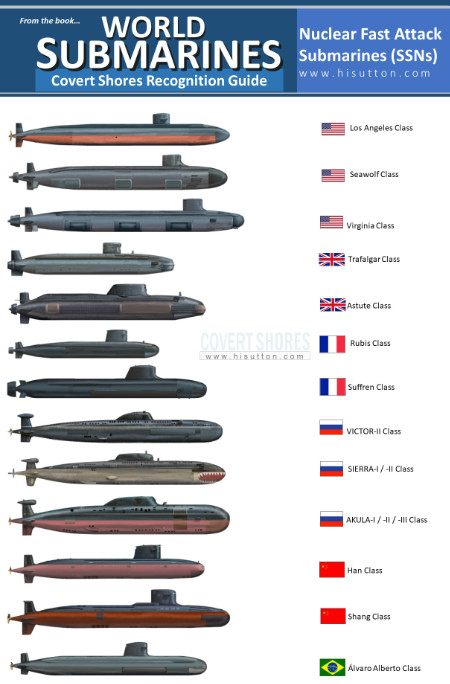 ---
Related articles (Full index of popular Covert Shores articles)



USS Jimmy Carter (SSN-23) Special Mission submarine



Sweden's nuclear powered submarine project (A-11A)



HUSKY Class future attack submarine

















World survey of AIP submarines



SIERRA Class SSN



USS Halibut



USS Seawolf (SSN-575)