China reveals new midget submarine design: MS200


China recently revealed the MS200 midget submarine design at the Defense & Security 2017 defense exhibition in Bangkok, Thailand. The 200 tons submarine is a new single-hulled design which differs greatly from previous Chinese midget submarine designs. It is likely intended solely for export, being aimed at countries like Pakistan who are Chinese submarine customers and happen to have a fleet of midget submarines (Italian Cos.Mo.S MG110 type) which are due for replacement.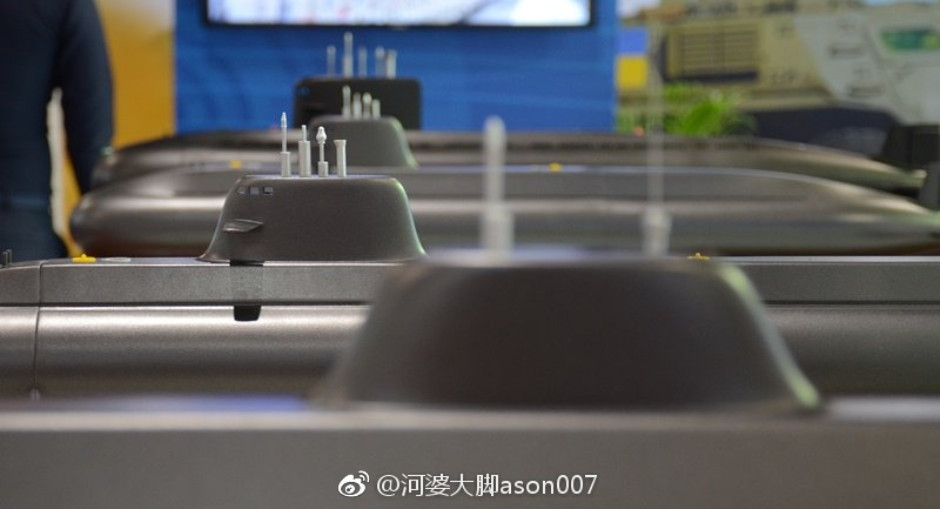 MS200 is nearest camera. Then S600, S1100 with much larger S26T in background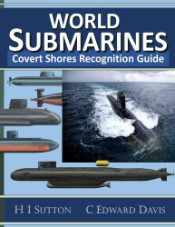 Get The essential guide to World Submarines
This Covert Shores Recognition Guide Covers over 80 classes of submarines including all types currently in service with World Navies.
Check it out on Amazon

Original artwork - CLICK for HIGH-RESOLUTION image.

MS200 Specification
Displacememt: 200 tons surfaced
Length: 30 m
Width: 3.6 m hull diameter
Height: 4.4 m
Crew: 6 + 8 PAX
Range: 1,500nm, with 120 nm on batteries
Endurance: 15 days
Speed: 8 kt max
Operating depth: TBC
Armament: 2 x 533mm torpedoes

Sources:
1. Shephard Media
2. Navy Recognition

China previously operated 4 midget submarines built at Wuhan in around 1980. MORE INFO. More recently a 38 meter (124 ft) long midget submarine was previously observed outside the shipyard at Wuhan (Wuchang Shipbuilding Industry Co., Ltd http://www.wuchuan.com.cn/). However the types do not appear to be related.

Also on display were models of the closely related S600 600 ton small patrol submarine and the slightly larger S1100 design. These differ from the MS200 by having Air Independent Power (AIP) which is probably a Sterling Generator closed-cycle diesel engine type.



S600 model. Photos from Navy Recognition.

S600 Specification
Displacememt: 600 tons surfaced
Length: 50 m
Width: 4.6 m hull diameter
Height: 5.6 m
Crew: 15
Range: 2,000nm, with 400 nm on AIP
Endurance: 20 days
Speed: 15 kt max submerged, 9 kt surfaced
Operating depth: 200 m
Armament: 4 x 533mm torpedoes

S1100 Specification
Displacememt: 1100 tons surfaced
Length: 60 m
Width: 5.6 m hull diameter
Height: 6.8 m
Crew: 20
Range: 3,000nm, with 800 nm on AIP
Endurance: 30 days
Speed: 15 kt max submerged
Operating depth: 200 m
Armament: 4 x 533mm torpedoes

---
Related articles (Full index of popular Covert Shores articles)



USS X-1 X-Craft



NR-1



Japanese Ko-Hyoteki midget submarine of WW2 - Pearl Harbor attack



Comex Sagittaire midget submarine






+





Nuclear Missile submarines

















World survey of AIP submarines



Iranian Nahang Class midget sub



Japanese Ha201 Sen-Taka-Sho fast attack submarine of WW2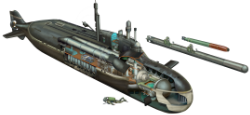 Piranha Class (LOSOS) midget sub



Russian Losharik spy sub



MSV-75 midget sub design



Iranian Fateh Class SSK



HDS-500 Midget Submarine



Maritalia GST-23+ Midget Submarine