Analysis of leaked Project 885M Yasen-M Submarine images


After the first improved project-885M Yasen-M submarine, K-561 Kazan, was launched at the Sevmash yard on 31st March 2017, images are slowly leaking out of Russia.

The Pr.885M 'Kazan' is around 10m (30ft) shorter than the original Pr.885. The reduction in length is an accumulation of several compartments being shortened rather than a single section being removed: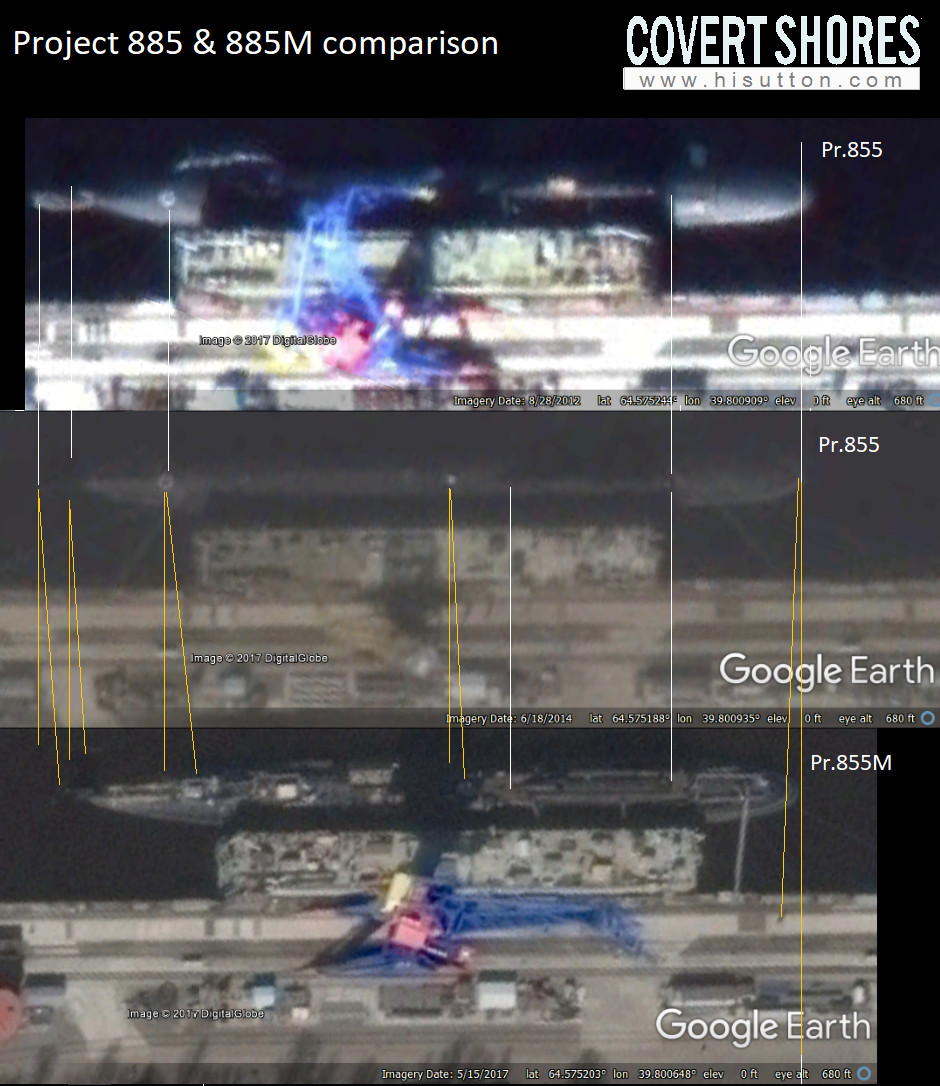 This image of the boat tied up alongside at Severodvinsk was leaked and spread through Russian social media on 16th April 2017. Video at Oleg Kuleshov - Twitter). If you look closely at the side of the boat you can see large doors open: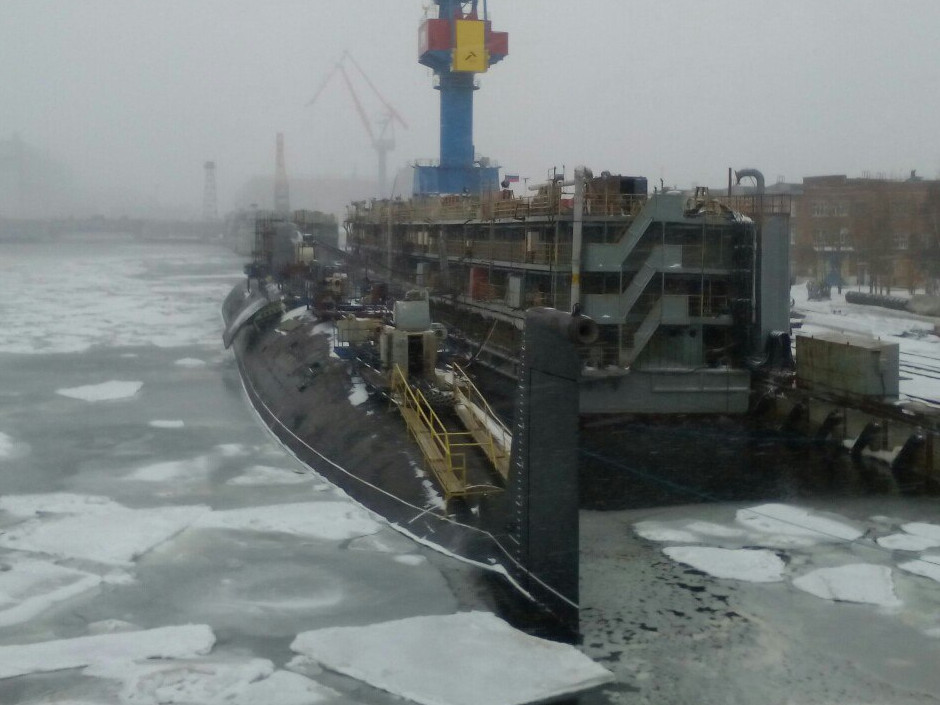 Link to video (Russian): YOUTUBE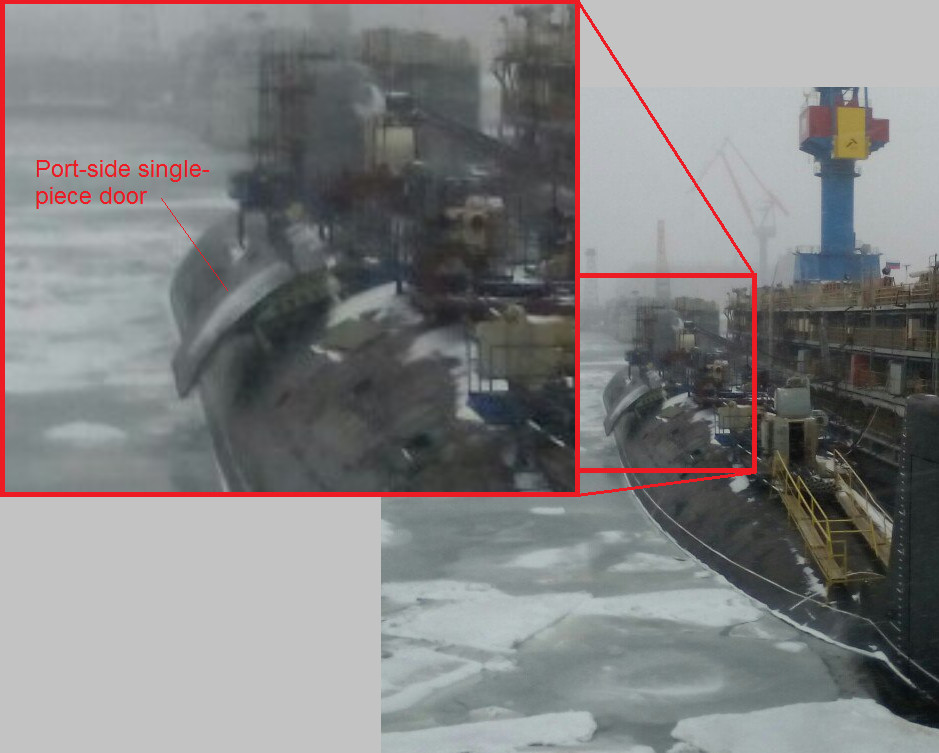 This is different to how it was generally imagined the missile hatches would open so the first thought was some form of hangar for AUVs (Automated Underwater Vehicles) or SDVs (Swimmer Delivery Vehicles) like on USS Jimmy Carter.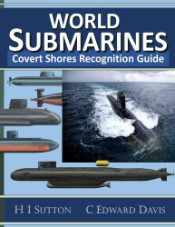 Get The essential guide to World Submarines
This Covert Shores Recognition Guide Covers over 80 classes of submarines including all types currently in service with World Navies.
Check it out on Amazon

However, looking back through images of the original Project-855 Yasen Class boat we see that she has doors that open the same way. She is shown here tied up in approximately the same spot in 2010. This suggests that this is not a new feature: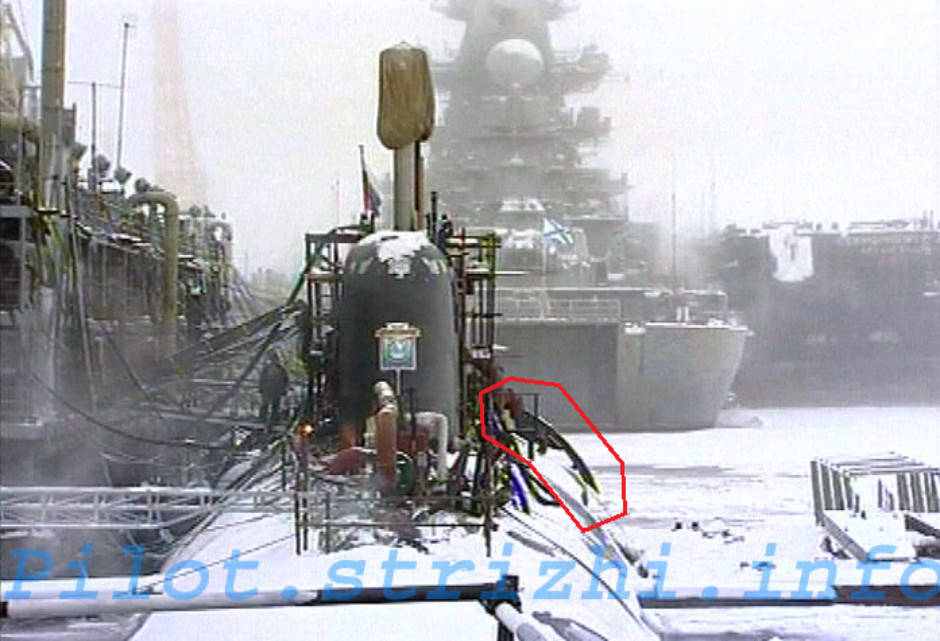 After further analysis, it is clear that the open hatches on the Yasen-M are indeed the missile hatch covers. Why they open this way instead of hinging upwards like most SSBNs is unclear.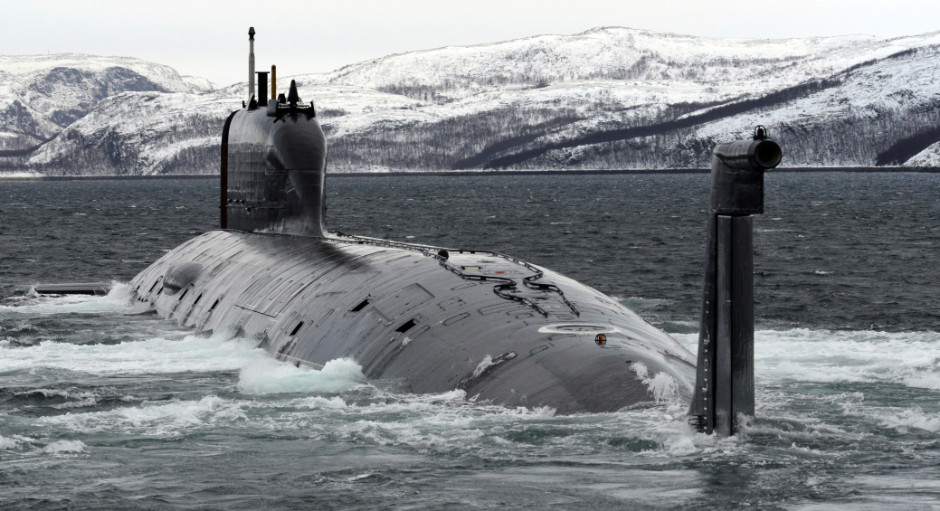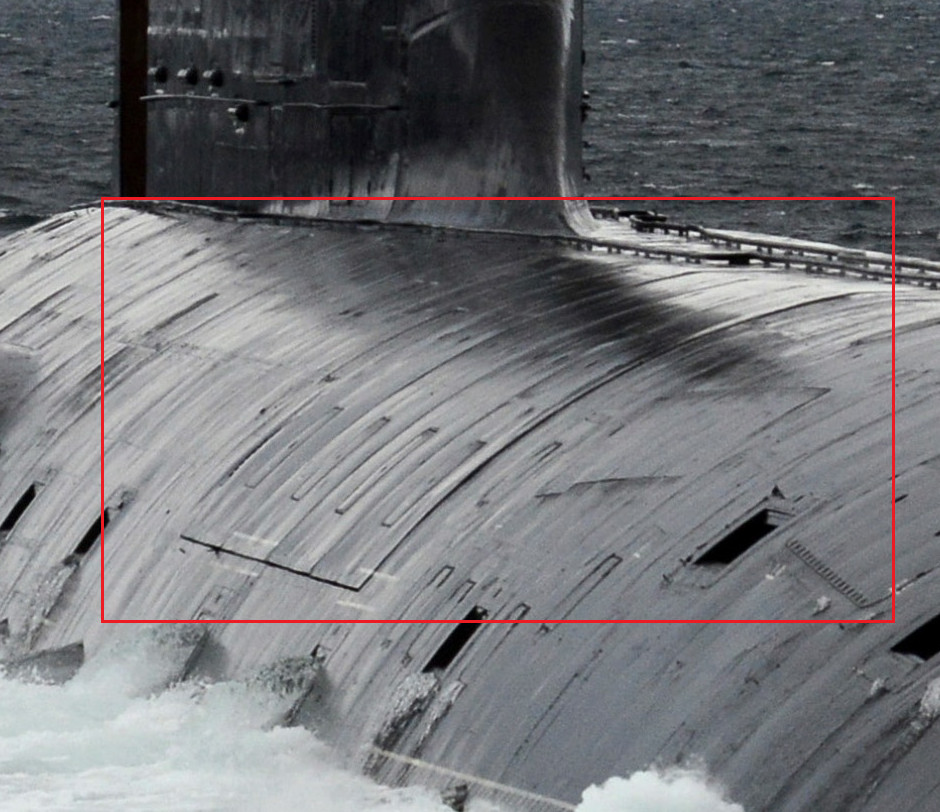 One possibility is that the 'new' image is actually from 2010. Detailed analysis of satellite imagery (admittedly not of the day in question, but showing details such as number and color of cranes) and weather is not conclusive.

Each VLS tube can reportedly accommodate 4 x P-800 Oniks anti-ship missiles or 4 x Kalibr-PL land attack cruise missiles.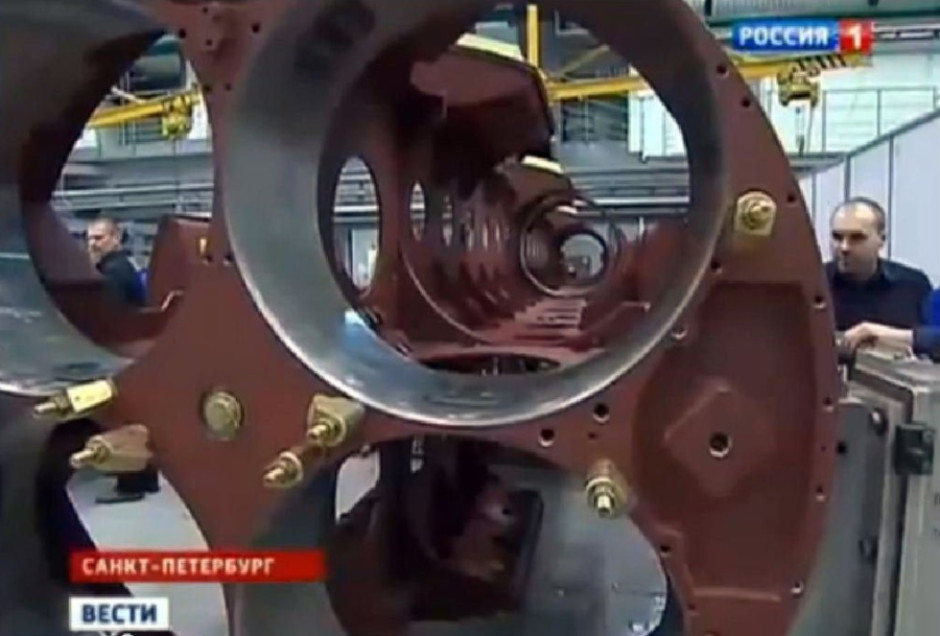 Other images of Project 885M Yasen-M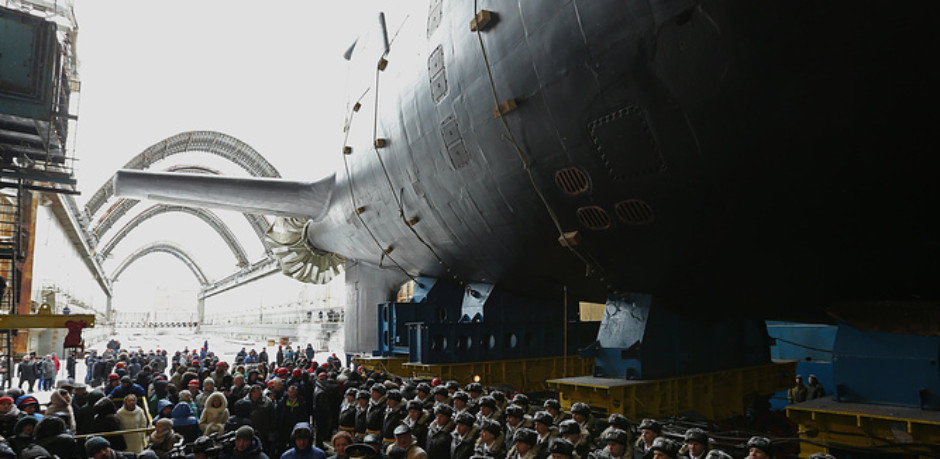 The Malachite designed Pr-885M has a 7-blade screwback propeller instead of the pump-jets found on recent Rubin designed boats: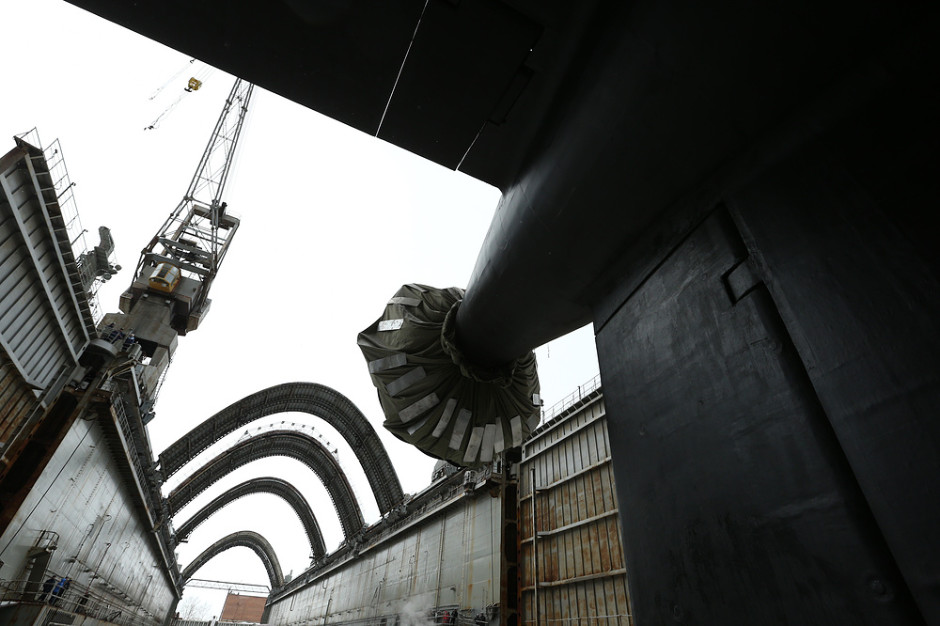 ---
Related Articles



USS Jimmy Carter (SSN-23)



HUSKY Class future attack submarine



USS Parche spy sub par-excellence




BS-64 Podmoskovye Special Mission (spy) Host Submarine




Project 09852 Belgorod Special Mission submarine (spy sub)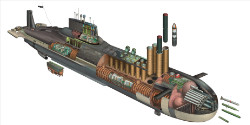 Russian Typhoon Class SSBN







+





Nuclear Missile submarines


















World survey of AIP submarines




P.09851 KHABAROVSK and KANYON (Status-6)




SIERRA Class SSN




Russian Losharik spy sub





Analysis of Swedish submarine incursion- Luleå 1983



Russia seeks submarine advantage in Arctic (SHELF system, GUGI special mission subs)