Updated: Oroginally posted March 18, 2020. Based on unclassified sources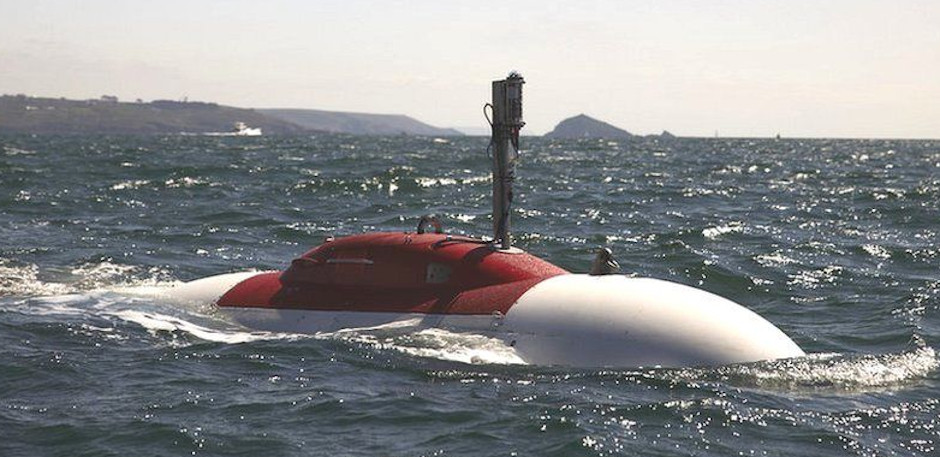 Photo MSUBS

Pioneering Extra-Large UUV: The Royal Navy's Manta

As a first step the Royal Navy recently announced the contract for the Manta XLUUV (Extra-large Uncrewed Underwater Vehicle). British based MSubs, who have built a number of small crewed submersibles, won the deal with a proposal to convert the existing S201 vehicle. Ultimately the Royal Navy envisions very large UUVs taking on armed combat roles.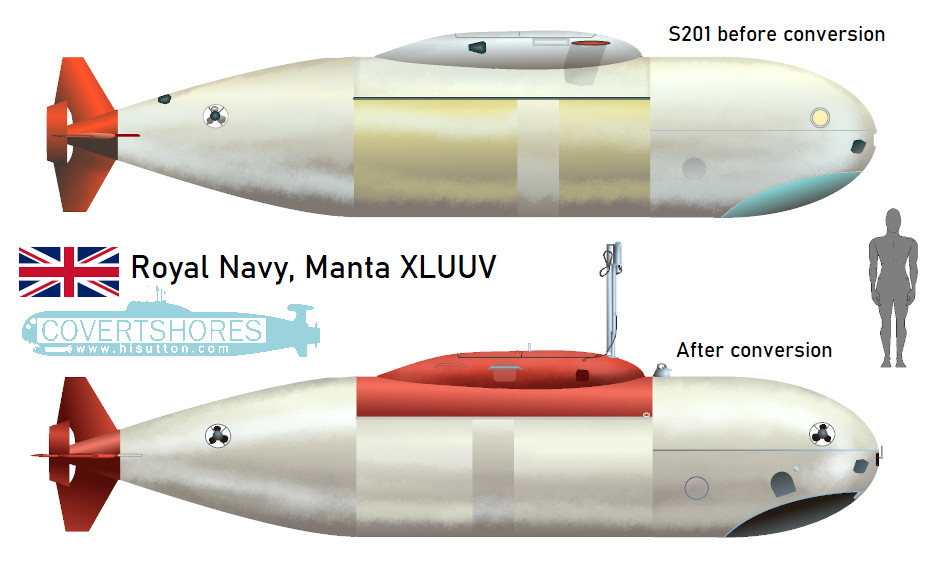 This 8.9m (29 ft) S201 is large by UUV standards but is significantly smaller than the 30 meter (100 ft) XLUUV envisaged. This suggests that it is not a direct prototype for the end-state XLUUV but rather a demonstrator. In particular the Royal Navy needs to explore the practicalities of operating XLUUVs. And also the legal implications, both in terns of Rules of the road and automated decision making in weaponized robots.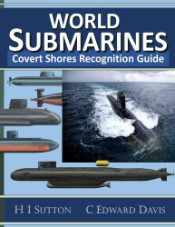 Get The essential guide to World Submarines
This Covert Shores Recognition Guide Covers over 80 classes of submarines including all types currently in service with World Navies.
Check it out on Amazon

The Royal Navy does not have plans to increase the number of Astute Class nuclear powered attack submarines or next generation SSN(R). So XLUUVs could be an affordable force multiplier. Having an XLUUV is significant as it will allow the Royal Navy to learn how to use them. Building them is one challenge, developing the tactics and doctrine is another. The future may favor the early movers such as the Royal Navy and U.S. Navy who learn how to use them effectively.


XLUUV/Manta/S201 Specifications
Length 9 m (30 ft)
Beam 2 m (6.5 ft)
Weight 9 tonnes
Operating depth 305 m (1148 ft)
Submerged Duration 48 hrs
Submerged Speed 12 kts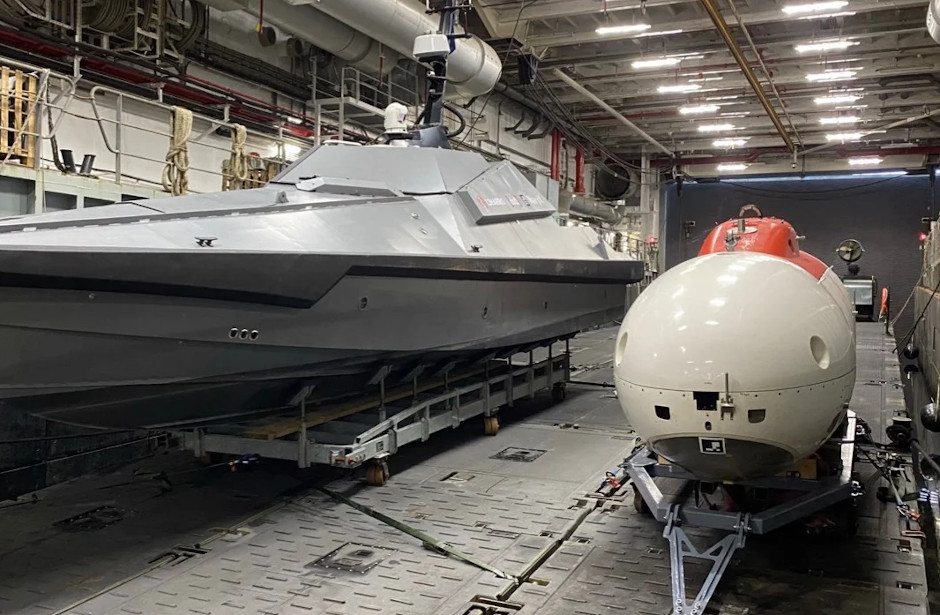 Shore-To-War Capability
Standard sized UUVs need to be carried near to their target area by another vessel. This is because they lack the range or speed to get where they are needed on time without help. Extra-large UUVs however can overcome this by having submarine levels of autonomy. All the same the Manta can be launched from a large amphibious warfare ship as shown above (beside an uncrewed surface vessel). But importantly it can be launched pier side for a true low-dependency shore-to-war capability.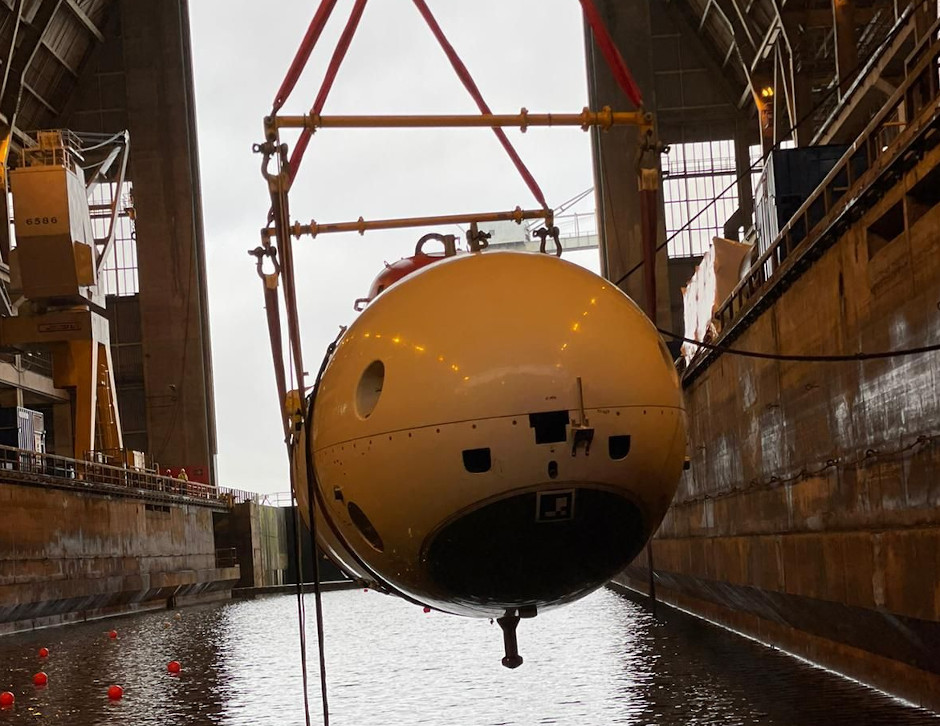 ---
Related articles (Full index of popular Covert Shores articles)




Dry Combat Submersible (DCS)



British SSN(R) next generation Royal Navy SSN



XLUUV armed extra-large UUV



Chinese HSU-001 LDUUV



ASWUUV anti-submarine unmanned underwater vehicle



Poseidon Intercontinental Nuclear-Powered Nuclear-Armed Autonomous Torpedo, and countering it



Russian Navy Beluga whale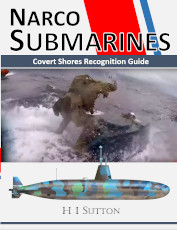 The World's ONLY Guide to
Narco Submarines
10 years of research, analyzing over 160 incidents, condensed into a handy guide. This unique book systematically breaks down the types and families. With detailed taxonomy, recognition 3-views, profiles and photos. Available on Amazon