Share: _ _

Equipment St.Petersburg: Russian Navy Beluga whale


Fishermen in Finnmark in northern Norway recently found a Beluga whale wearing a tight harness for external equipment. The whale was first sighted near the island of Ingøy early in the week of 22nd April 2019, with photos taken and the harness removed on 24th April. Circumstantial evidence suggests that the whale escaped from a Russian Navy program, most likely during an exercise.



The location is on the edge of the whale's natural arctic habitat, but the whale has clearly escaped from captivity. It was tame and returned to the local fishermen on several occasions until they were able to remove the harness. When removed, the harness was found to include the label "Equipment St. Petersburg". It is not thought that Russian scientists (nor Norwegian scientists!) use harnesses in this way during research, and all fingers are pointing to the Russian Navy based nearby on the Kola Peninsular.

Press sources (Norwegian): vg.no, nrk.no, and dagbladet.no

During the Cold War the Soviet Navy was well known for its marine mammal program in the Black Sea but this was subsequently closed. Less well known is a unit centered on the Murmansk Marine Biological Institute (website: http://www.mmbi.info/eng/) were marine mammal programs reportedly began in 1984. This discovery demonstrates that the Russian Navy is still working with marine mammals in the Arctic.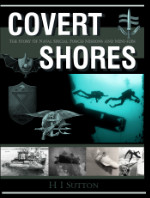 The ultimate book of Special Forces subs Covert Shores 2nd Edition is the ONLY world history of naval Special Forces, their missions and their specialist vehicles. SEALs, SBS, COMSUBIN, Sh-13, Spetsnaz, Kampfschwimmers, Commando Hubert, 4RR and many more.
Check it out on Amazon

The harness was reported to be for a camera, likely similar to a go-pro. This implies use in underwater reconnaissance, possibly of objects on the sea floor. Potentially they could be used for coastal reconnaissance although only with an intermittent and limited field of vision above the water.

Belugas are larger than dolphins, with males growing up to 5.5 m (18 ft) long and weighing up to 1,600 kg (3,530 lb). They are adapted to life in the Arctic, including under the ice cap. For this they have anatomical and physiological differences to other marine mammals, including its all-white color and no dorsal fin. They have well developed hearing and a large echo-location 'melon' in its nose.



Photos by Marine biologist and inspector at the Directorate of Fisheries' Marine Service, Jørgen Ree Wiig. Most from vg.no,
They are slow but can dive to 700 m (2,300 ft), which is deeper than saturation divers and most submarines, although not as deep as the nuclear-powered special mission 'deep sea stations' (AGS) operated by GUGI (Main Directorate of Ocean Research) and based at Olenya Guba near Severomorsk.

The harness is similar to one shown in a video of a seal being trained by the Russian Navy in Murmansk, published by RT.com on 16th Feb 2018 (YouTube, also https://russian.rt.com/russia/video/482580-voennaya-sluzhba-tyuleni-murmansk)



Note the camera visible on the harness.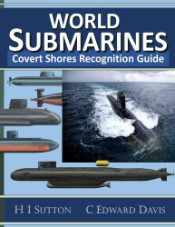 Get The essential guide to World Submarines
This Covert Shores Recognition Guide Covers over 80 classes of submarines including all types currently in service with World Navies.
Check it out on Amazon

Both Russian and US Navy have experimented with using marine mammals for underwater tasks in the past, including seals, sealions and dolphins. Missions have included retrieval of ordnance from the sea floor, counter-diver intercept and allegedly, offensive missions with limpet mines. Currently the US Navy;s Reconnaissance and Interdiction Division at NIWC Pacific manages the Navy's Marine Mammal Program, training bottlenose dolphins and California sea lions to detect, locate, mark and recover objects in harbors, coastal areas, and at depth in the open sea.

After the fall of the Soviet the Russian Navy's main dolphin unit at Kazachya Bukhta, near Sevastopol found itself in the newly independant Ukraine and was inducted into the Ukrainian Navy. Like many units it lapsed into non-operational status and was used as a tourist attraction. More recently it was re-established as an operational unit, but then captured by Russia during the annexation of Crimea in 2014.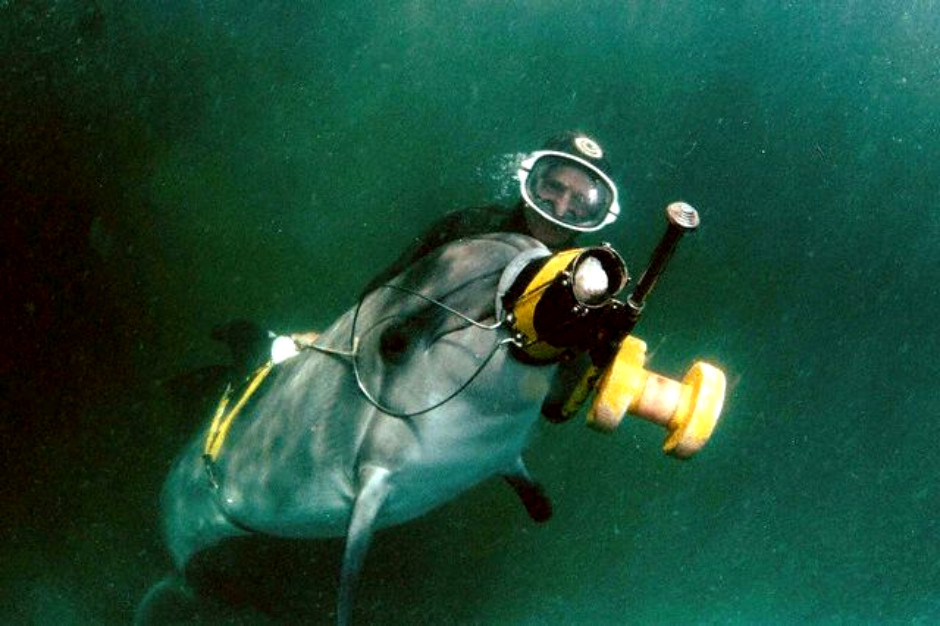 Russian Navy dolphin

Images posted on Twitter in October 2017 suggest that the unit was (is) still active: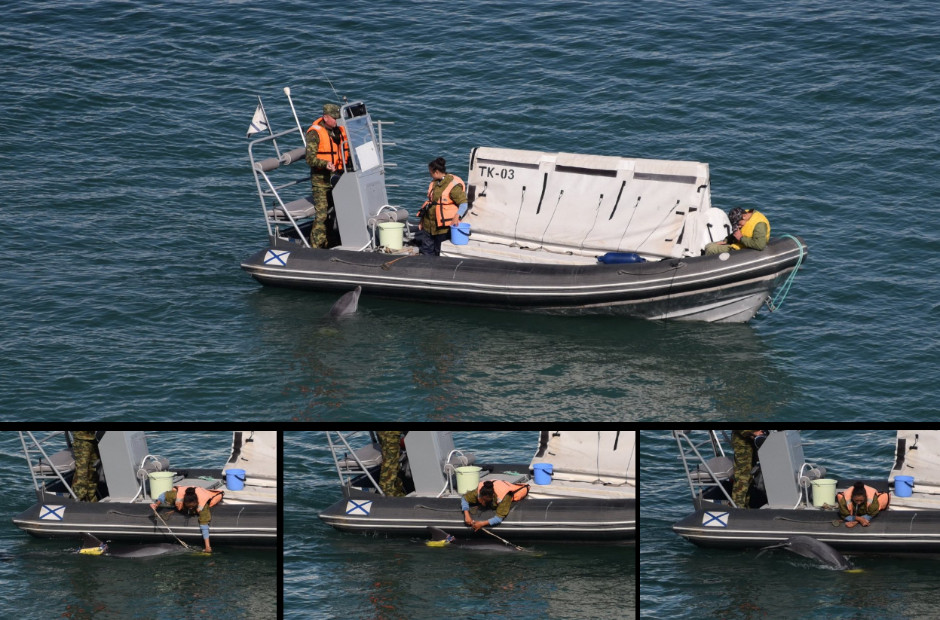 Twitter/Capt_Navy

Update: 26th May 2019
Since the Russian Navy Beluga whale program came into focus in late April 2019, new commercial satellite imagery has come to light which shows that at around the same time, the Russian Navy had moved some Beluga whales to its secretive Olenya Guba (Deer Bay - Оленья Губа) base.



This expands to three the known Marine mammal sites related to the program. Tonya Bay and Sadya Bay, both nearby, have both already been identified from satellite imagery and geo-location of Russian image sources. Notably the pens seen at Olenya Guba relate to Beluga Whales only; there are no seal pens. The Olenya Guba base houses the special mission submarines of the 29th Separate Brigade of submarines of the Northern Fleet which support
GUGI
(Main Directorate Deep Sea Research). The 29th Separate Brigade operate a range of Special Mission submarines (read 'Spy submarines').
---
Related articles (Full index of popular Covert Shores articles)



Naval Spetsnaz in Hybrid Warfare (Russian SDVs and DPVs)



Poseidon Intercontinental Nuclear-Powered Nuclear-Armed Autonomous Torpedo, and countering it



XLUUV armed extra-large UUV



Wholphin X2, Dolphin X1 and Piranha SDV-X



Harpsichord (Klavesin) AUV



SwarmDiver micro-USV



Nerpa anti-diver UUV



Cephalopod armed extra-large UUV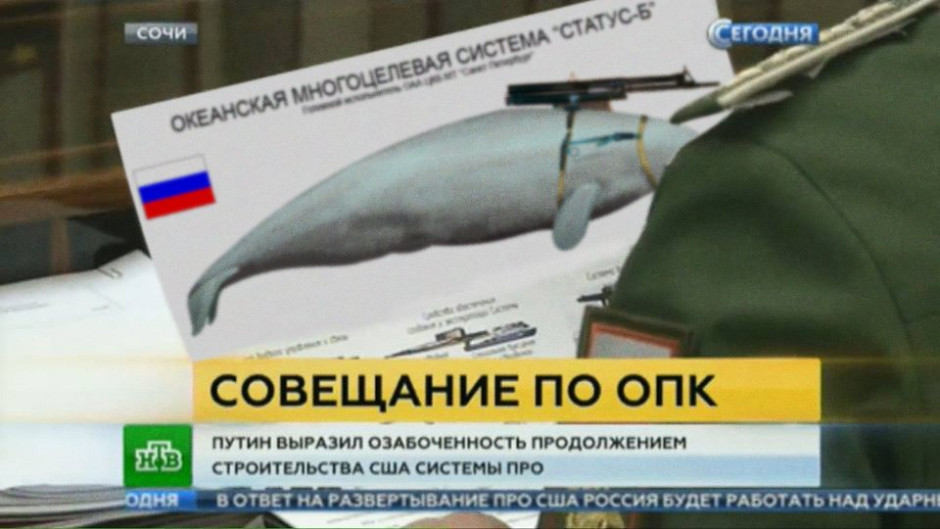 Inspired humor by @warsmonitoring (Twitter)