Russian Harpsichord (Klavesin) large Unmanned Underwater Vehicles carried by nuclear submarines



The Harpsichord-2P-PM (Клавесин-2Р-ПМ, also called klavesin-2P-PM using the Russian word) UUV (Autonomous Underwater Vehicle, AUV, in Russian parlance) is one of the largest and most advanced UUV programs in Russia. It will be carried by surface vessels or submarines and may become a standard feature of Russian Navy nuclear submarines, giving them an improved Intelligence Surveillance and Reconnaissance (ISR) capability.

It is closely associated with Arctic under-ice capabilities, but the family of UUVs has also been deployed in Pacific and Black Sea fleets, where it has been conducting tests since 2016. In the Arctic Shelf region related systems have been suggested as part of a perimeter defense system for planned sea-floor hydrocarbon mining operations.


According to Igor Vilnit, the Director General of the Rubin Central Design Bureau speaking to Russian media in 2016, "Harpsichord" is a dual-use device which can be used for reconnaissance purposes in the interests of the Navy, or to conduct scientific research of the seabed at great depths.

On 1st March 2018 the Russian Ministry of Defense published computer generated images of a Harpsichord-2P-2M launching from the new Pr.09852 Special Mission host submarine Belgorod (http://vote.mil.ru/vote/oms.htm). The AUV is launched from a wet-hangar on the submarine's back which was originally used to house a towed communications buoy. The images were actually first used by Rubin design bureau, who designed both the Harpsichord and the Belgorod submarine, in 2016.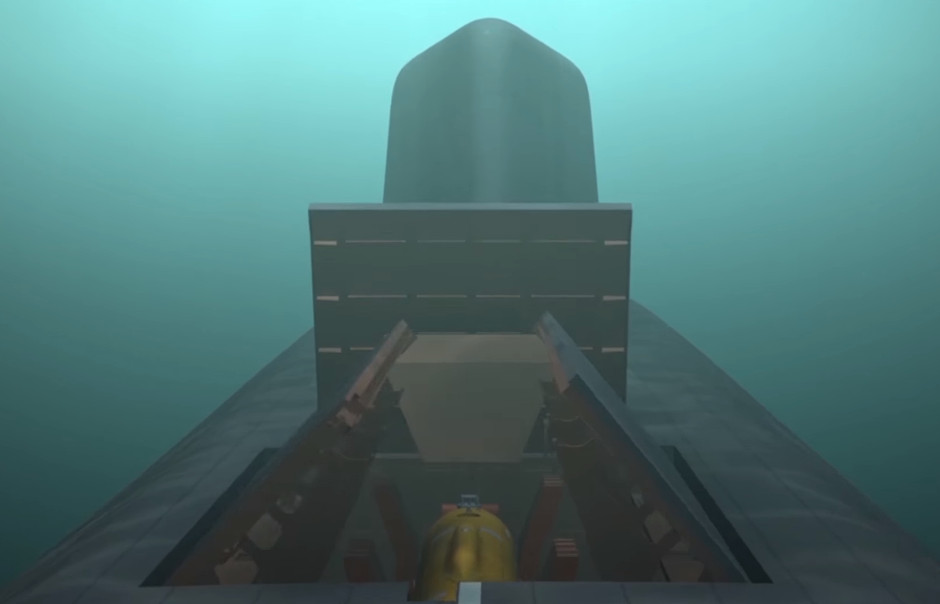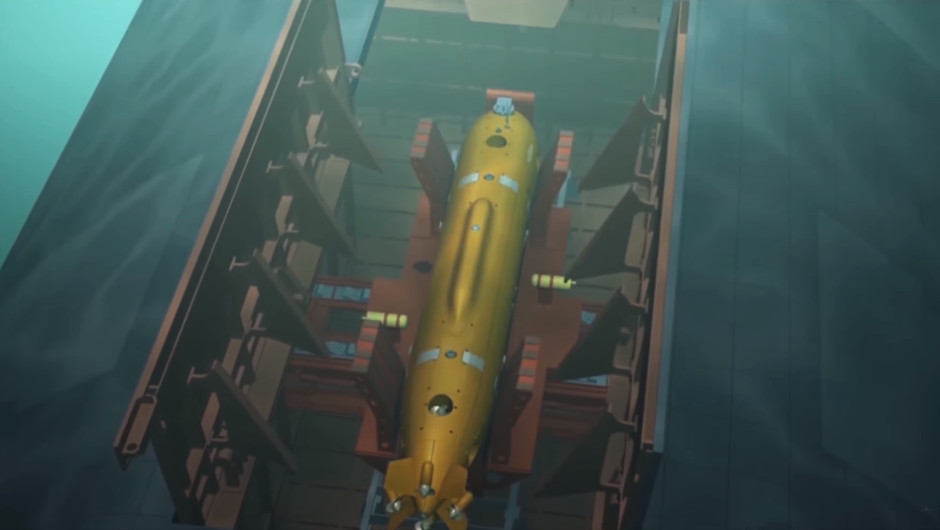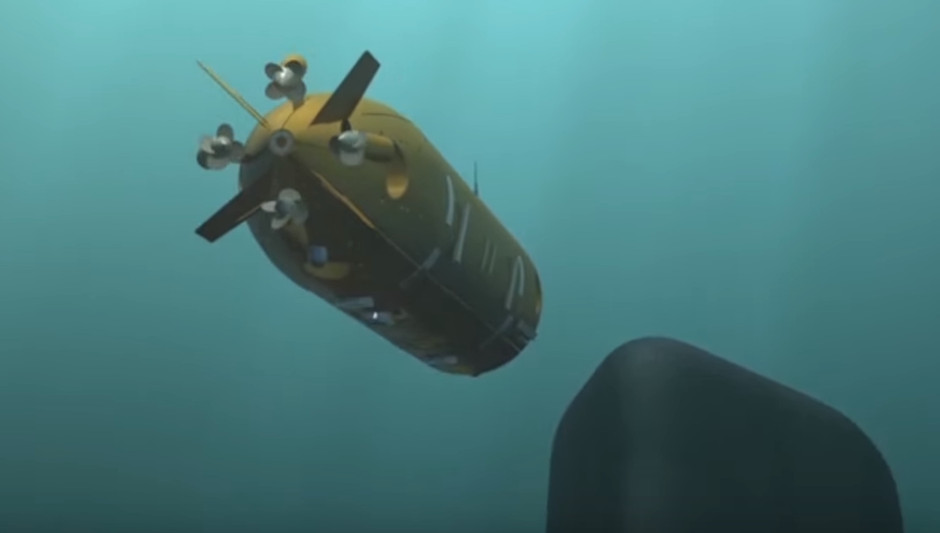 The replacement of the communications buoy may be significant. If the buoy system is obselete and has been replaced with another communications system, the hangar is available for Harpsichord on all/most subarines which previously carried the buoy. These include the OSCAR-II SSGNs and AKULA SSNs.

The Harpsichord can carry an array of sonars including side-scanning, and are able to map the sea floor in great detail and locate items such as wreckage and sensor arrays.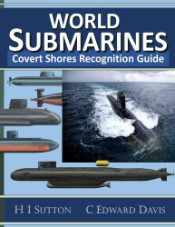 Get The essential guide to World Submarines
This Covert Shores Recognition Guide Covers over 80 classes of submarines including all types currently in service with World Navies.
Check it out on Amazon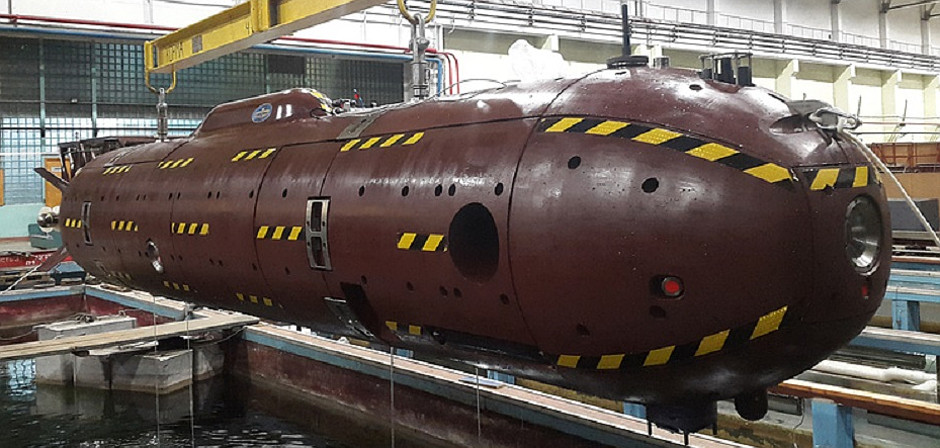 Specifications Length – 6.5m
Diameter – 1m
Weight in air - about 3.700 kg
Range: - about 27 nm
Operating depth: 6,000m (according to Rubin. Some reports suggest ~2,000 m)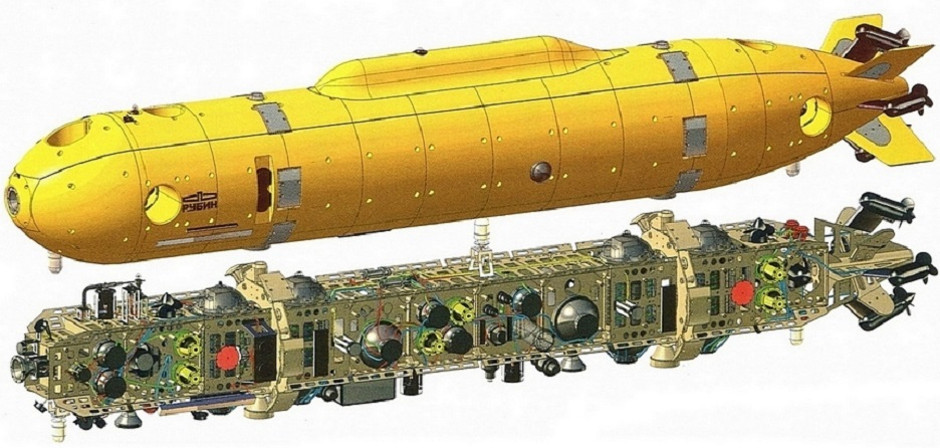 The Harpsichord AUV can be launched from Russian Navy surface vessels such as the Pr.11982 Research Ship Seliger: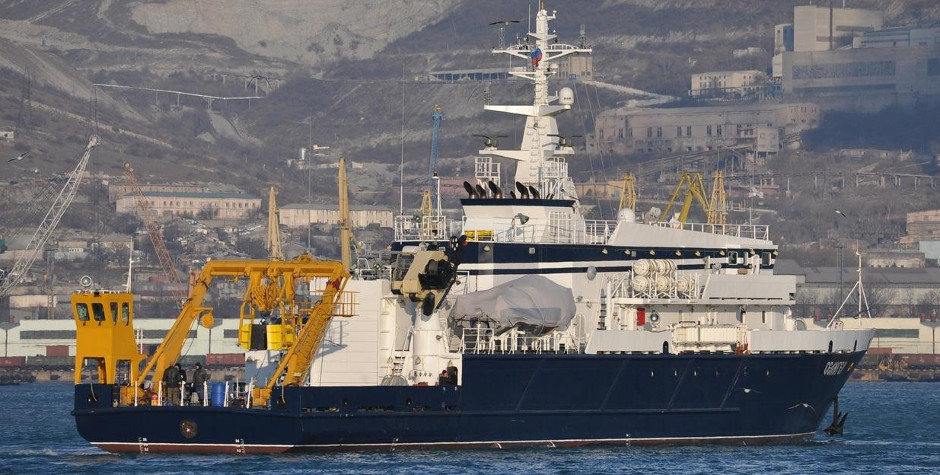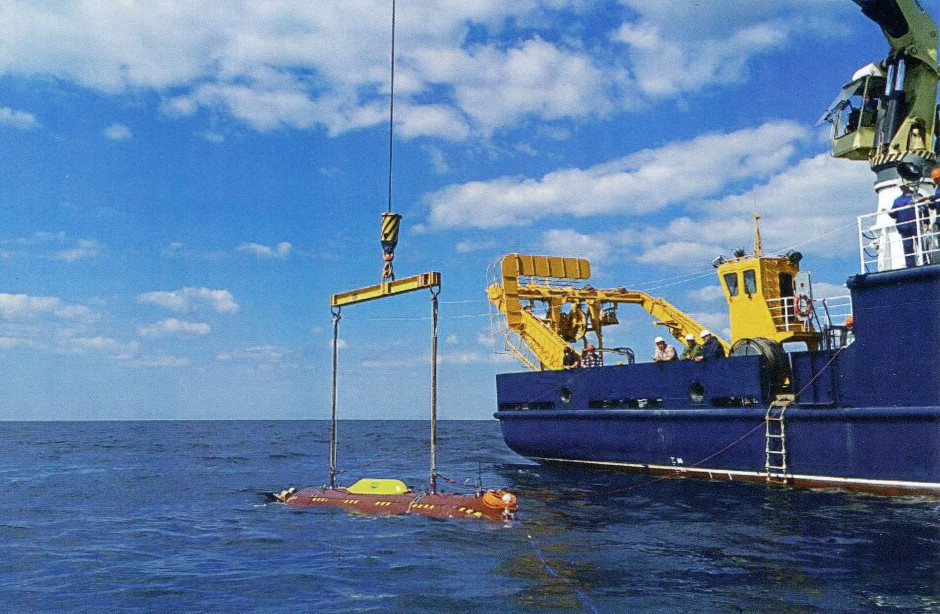 Another deployment option is carriage in a standard 12.2m (40ft) shipping container:


The Harpsichord-2P-2M is an iterative improvement on the Harpsichord-1R (Клавесин-1R) AUV which is reported to be carried by the pr.09787 DELTA-IV STRETCH as well as surface vessels. This can dive to 2,000m and operate autonomously: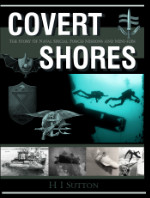 The ultimate book of Special Forces subs Covert Shores 2nd Edition is the ONLY world history of naval Special Forces, their missions and their specialist vehicles. SEALs, SBS, COMSUBIN, Sh-13, Spetsnaz, Kampfschwimmers, Commando Hubert, 4RR and many more.
Check it out on Amazon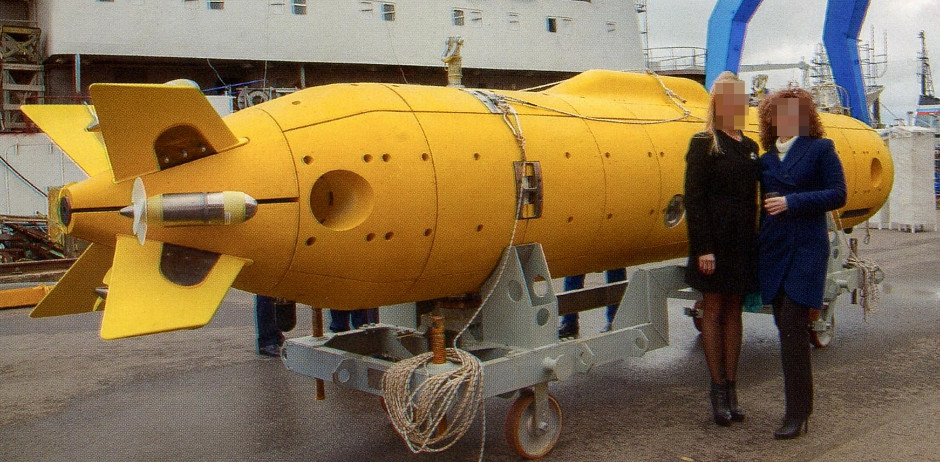 ---
Related articles (Full index of popular Covert Shores articles)



Project 09852 Belgorod Special Mission submarine (spy sub)



BS-64 Podmoskovye Special Mission (spy) Host Submarine



USS Jimmy Carter (SSN-23) Special Mission submarine



P.09851 KHABAROVSK and KANYON (Status-6)



Russian Losharik spy sub



Russian Sarov experimental sub


Russia seeks submarine advantage in Arctic (HARMONY system, GUGI special mission subs)



KANYON OSINT timeline




HUSKY Class future attack submarine



USS Parche spy sub par-excellence