Unusual Mini-Submarine Seen In Sevastopol, Black Sea

A major naval base supporting Russia's invasion of Ukraine, Sevastopol in Crimea is a hive of submarine activity. Several Improved-KILO class submarines are operating from there, firing cruise missiles into Ukraine. And the unique pumpjet equipped KILO, Alrosa, is undergoing sea trials. But there is another submarine which has caught my eye.

There is an unusual mini-submarine in Sevastopol.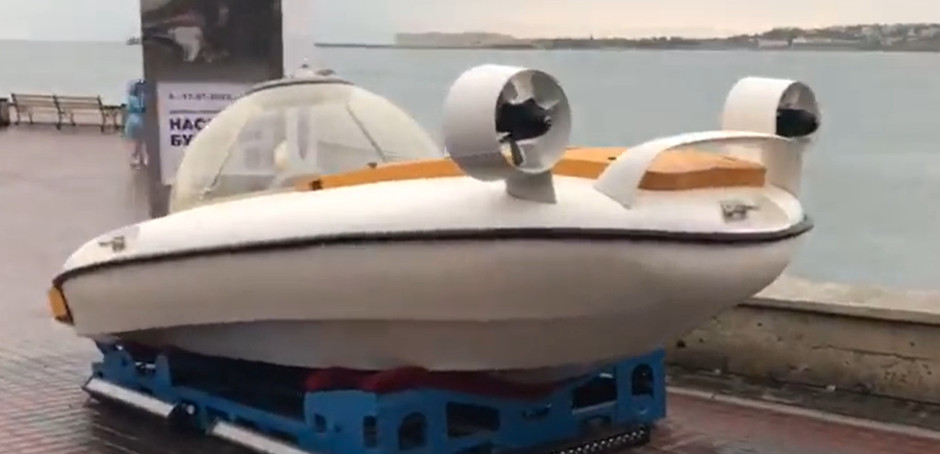 Video still, Russian social media.

The small submersible is labeled 'ND Marine'. It is 7-10 meter long and combines a speedboat-like hull with the popular perspex orb pressure hull for the crew. The orb is mounted at the stern, where you would expect the crew compartment of a speedboat. Clearly, when submerged, the craft travels 'backwards'. This idea has been used before and makes hydrodynamic sense.

Based on its colors and circumstantial clues, it appears to be a private submersible, aka 'PSub'. However, with the war going on, unusual submersibles will naturally be of interest.

The Perspex orb, like those on private submarines popular with Russian oligarch yachts, implies that it cannot carry divers. Such craft could all the same be used in a military setting. Azerbaijan for example has a similar craft, and the US Navy has used them. Russia uses some with manipulator arms for 'underwater engineering' tasks.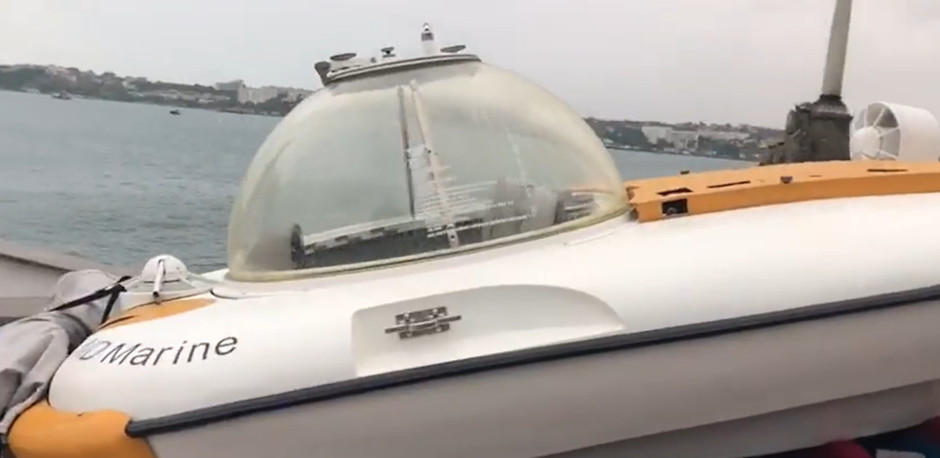 Video still, Russian social media.

President Putin himself has enjoyed their allure several times, and there have been efforts to set up local production. But these have tended to be simple submersibles, while this design is more of a 'submersible boat'.

Update: Identification
Since publishing this article, the submersible has been identified as 'Marina' from Russian Company ND Marine (website). Itcan carry two passengers to an operating depth of 50 meters and maximum depth of 100 meters. The boat hull is to allow towing behind another vessel.

---
Related articles (Full index of popular Covert Shores articles)



Soviet Project 1015 'SPLC' Special Purpose midget submarine



K.A. Schilder's Rocket-Armed Submarine of 1834. w/Cutaway



Russian Losharik spy sub