Hot take, caveats apply

Russian Navy Could Be Real Winner Of Sudan's Coup

The rapidly developing situation in Sudan may play to Russia's advantage. The Russian Navy had previously arranged to establish a naval base in Port Sudan in 2020. This promised their fleet a stronger presence south of the Suez Canal. However the deal was weakened by US diplomatic action and earlier this year it appeared to have died.

Now a military coup, which places Sudan's military in control, may be the opportunity Russia will have been waiting for.

The original deal was agreed, in draft form, in November 2020. Prime Minister Mikhail Mishustin approved it from the Russian side, with terms of 25 years. The location is thought to be a new development north of the existing main port, in the vicinity of 19.665321°, 37.239241°.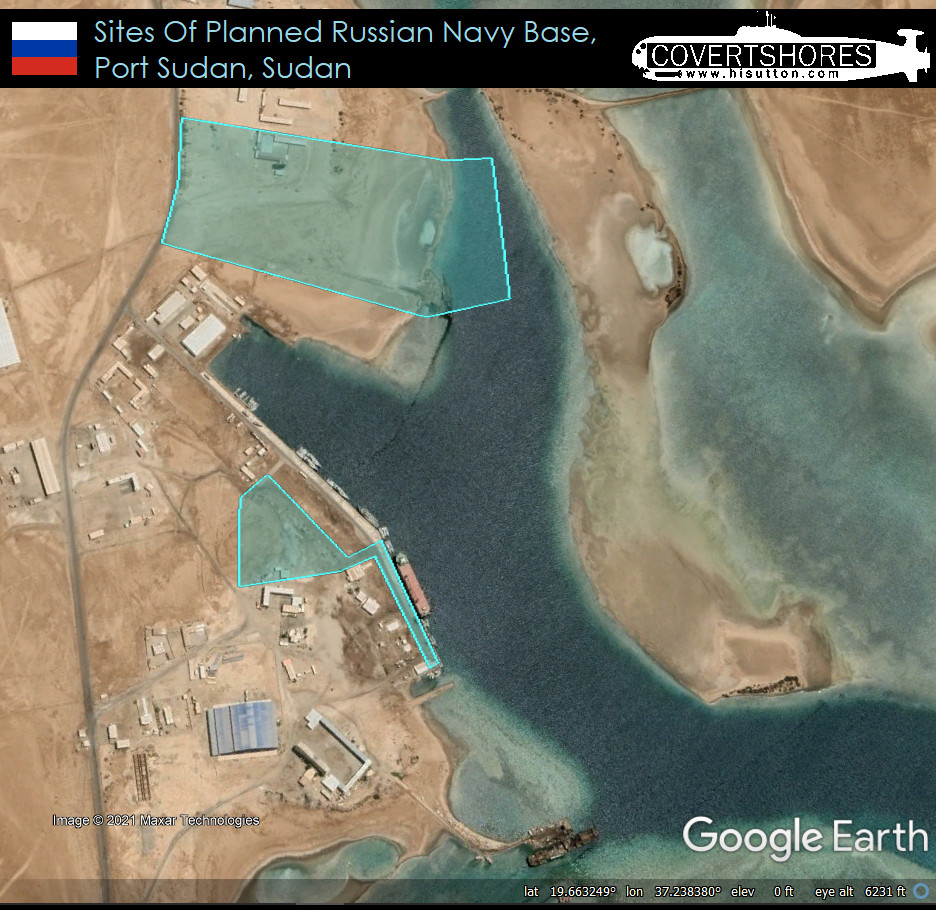 Following the announcement US diplomatic pressure mounted. In December 2020 the US government removed Sudan from the blacklist of state sponsors of terrorism. It appears that it was never ratified on the Sudanese side and although the details are sketchy, it was always uncertain. By the summer of 2021 the deal was widely regarded as dead in the water.

This has meant that Russia's only overseas base has remained Tartus in Syria. From there Russian warships and submarines patrol the Mediterranean and provide protection to Iranian oil shipments to Syria. But east of Suez, they can only operate on a temporary basis as they do not have the logistic support.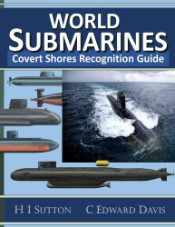 Get The essential guide to World Submarines
This Covert Shores Recognition Guide Covers over 80 classes of submarines including all types currently in service with World Navies.
Check it out on Amazon

But now, with a military coup in full swing, Russia's outlook could be improving. The coup is already facing diplomatic pressure from the West. It will be very difficult for the US or other western allies to recognize the military leaders, much less work with them as allies. We can speculate that Russia may seize on this.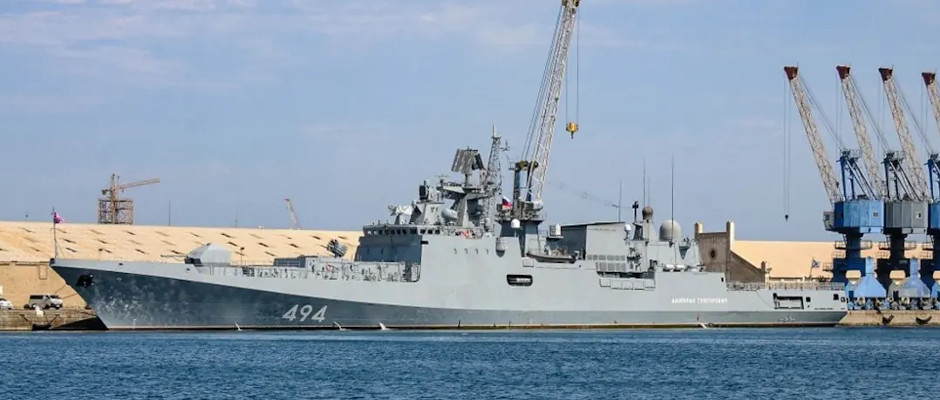 Russian Navy warships have called at Port Sudan several times in the recent years. However their stays have been short and they do not have the full suite of support functions available.

Russian Navy warships have called at Port Sudan several times in the recent years. For example in February 2021 the Pr.11356P Admiral Grigorovich class frigate, RFS Admiral Grigorovich (494), visited. And in March RFS Stoikiy (545), a Pr.20380 Steregushchiy class corvette, stopped.

Positioning itself as a rare friend and ally on the international front, Russia could step in. It could look to quickly cement the deal on the port. From the Sudanese coup leaders perspective, as well as legitimacy, this could offer badly needed money. And unlike Chinese or other loans, it would not need repaying.

And with Russian forces on the ground and a Kremlin interest in protecting the military junta, it will be difficult for the west to intervene militarily. Like in Syria, Russia can play the constant conflict to its advantage.

Infrastructure like this will greatly improve the Russian Navy's ability to deploy in the Indian Ocean and Persian Gulf. In many respects it is equivalent to the US and Chinese bases in nearby Djibouti. So it is a strategic development, potentially with global consequences.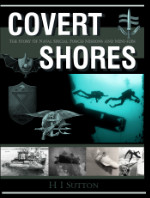 The ultimate book of Special Forces subs Covert Shores 2nd Edition is the ONLY world history of naval Special Forces, their missions and their specialist vehicles. SEALs, SBS, COMSUBIN, Sh-13, Spetsnaz, Kampfschwimmers, Commando Hubert, 4RR and many more.
Check it out on Amazon