Russian Navy Ship Vasily Bekh Hit Off Snake Island

There are credible reports that the Russian Navy Pr.22870 Rescue Tug Spasatel Vasily Bekh (SB-739) has been hit and sunk (TBC) by Ukrainian navy missiles. This is important, beyond the obvious morale boost for Ukrainian Forces.

The vessel was part of Russia's concerted effort to maintain an effective presence on Snake Island. The island, which was captured in the opening moves of the invasion, is strategically important. Yet it is also vulnerable and relies on vessels like Spasatel Vasily Bekh to keep it viable.

The ship was struck by two missiles at 03:54 local time (00:54 UTC), in the vicinity of 45° 12' 15" N, 30° 36' 42" E. It was recorded by a Bayraktar-TB2 using an infrared camera. This implies it was a Ukrainian Navy TB2.

Due to the inevitable fog of war, there are still many unknowns. More details may emerge with time.

The ship is a described as a rescue ship. It's expected role involves towing ships in distress, fire fighting, water pumping and electricity supply. In medical emergencies it can evacuate crew and provide some medical support. It can conduct diving works down to 60m for rescue and underwater inspection.

It is named after Vasily Fedorovich Bekh, who passed away in January 2021. Bekh was a hero and involved in (reported) 20 rescue operations and 10 operations to refloat ships. The latter included the raising of the Kursk OSCAR-II class submarine.

The ship had previously been reported on AIS (automated identification system) but stopped transmitting in March.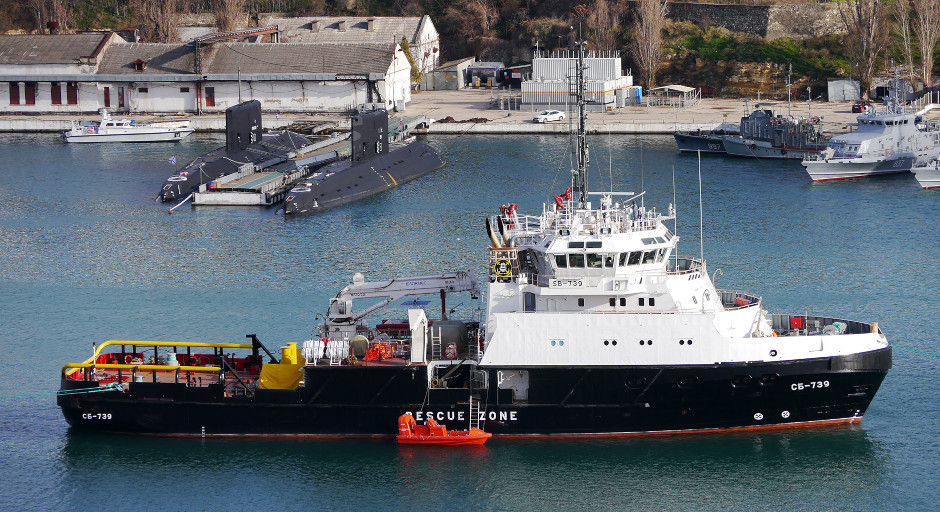 Vasily Bekh, reference photo in Sevastopol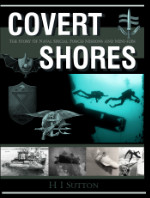 THE book on Special Forces subs Covert Shores 2nd Edition. A world history of naval Special Forces, their missions and their specialist vehicles. SEALs, SBS, COMSUBIN, Sh-13, Spetsnaz, Kampfschwimmers, Commando Hubert, 4RR and many more.
Check it out on Amazon

High Value Target
Despite the seemingly pedestrian label, 'Rescue Tugs', are valid military targets. And can be important targets. These are utility ships and in the context of Snake Island, are used for critical resupply. They have been used to bring air defense systems to the island.

There are unconfirmed reports that SB-739 had an SA-15 GAUNTLET (Tor) system aboard. This may have been for supply, or self-defense. It has become common for Russia to place ground based air-defense systems, Tor and Panistir, on ships without built-in defenses.

But their use to transport these systems is more important. So in many respects these axillaries are a higher value target than the warships which sometimes accompany them.

Snake Island is strategically important. It's not just a rock, it's territory. And it is strategically located, not just militarily, but economically.

Since the SLAVA Class cruiser Moskva was sunk on April-13/14, it has also needed to provide local air defense. But the Tor and possibly Pantsir missile complexes there are very short ranged, not comparable to the S-300F Rif (SA-N-6 GRUMBLE) aboard Moskva.

To a less extend, but one for the history books, it appears to be the first fielding of Harpoon anti-ship missiles. Supply of these missiles is a politically as well as militarily important aspect, with ground based launchers supplied by Denmark.

---
Related articles (Full index of popular Covert Shores articles)



Project 09852 Belgorod Special Mission submarine (spy sub). w/Cutaway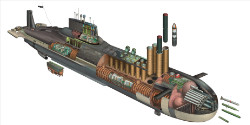 TYPHOON Class SSBN. w/Cutaway



Project 949A/AM OSCAR-II Class Cruise Missile Submarine. w/Cutaway