Thank you to everyone that made this possible.



The Seawolf ERF1 Styx is a small riverine craft especially designed for Special Forces and elite forces in inland waterways. Aimed at the French market, it is particularly suited to the jungle and swamp environments that some units often find themselves in, particularly with the scaling back of operations in Afghanistan and the Middle East.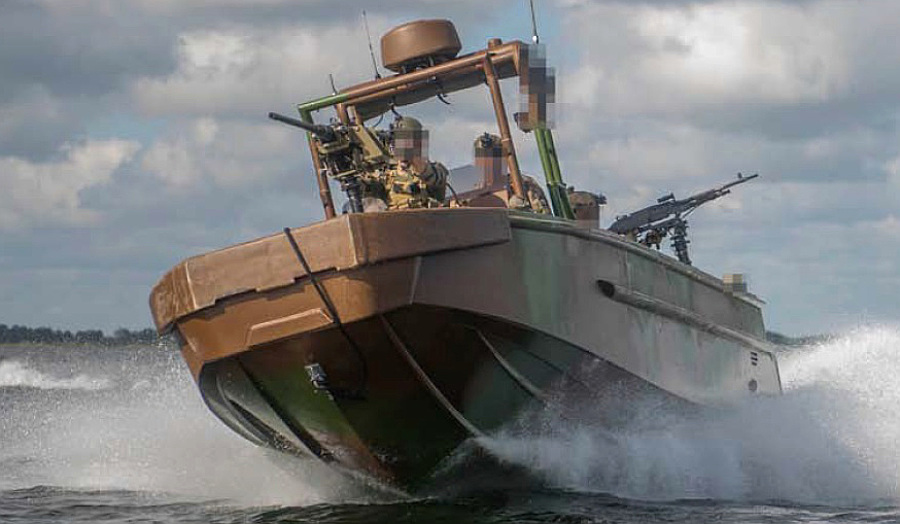 The hull construction is Glass Reinforced Plastic (GRP, aka fiberglass) with foam floatation core and marine aluminum furniture. The twin 250cc 185hp MERCURY OPTIMAX Engines are multi-fuel with JP5, kerosene,TR5, TR8 or Jet A-1. The engine housing are painted with infrared suppressing paint.

It is equipped with a radar mounted on the roll-bar and has two Garmin combined GPS chartplotters-readers. It can also be equipped with a sonar and various VHF communications, all connected via a NMEA 2000 network.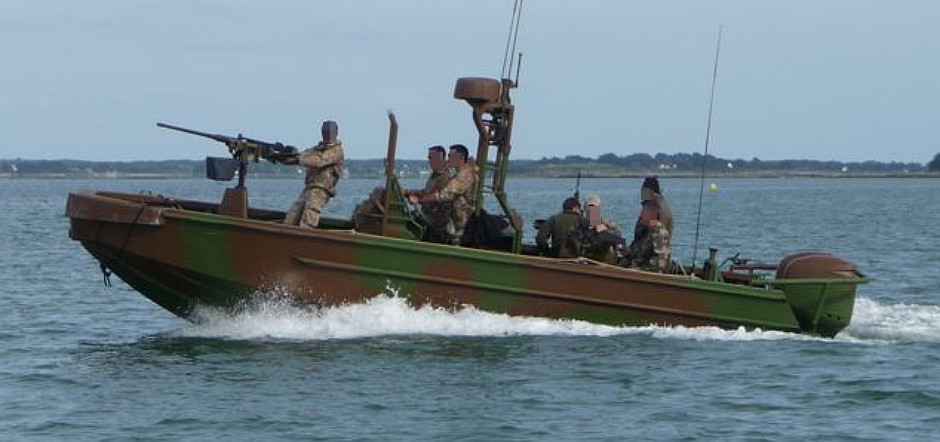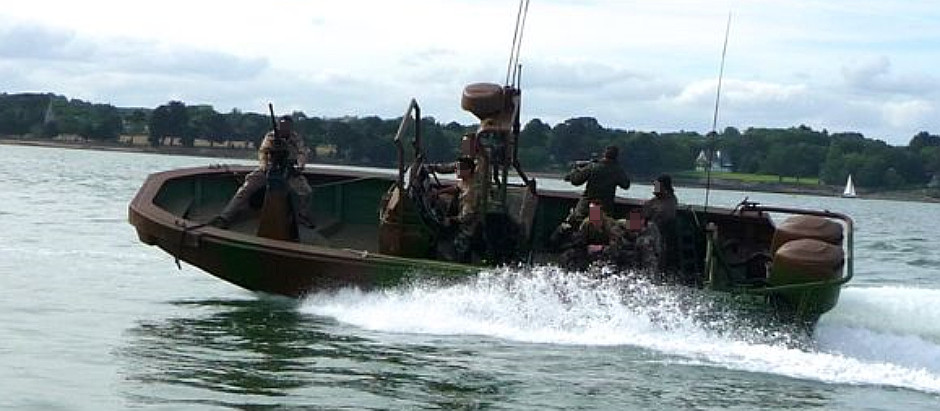 Specifications
Length: 7.8m - 8.2m
Beam: 2.46m
Draft: 0.4m normal, 0.8m fully loaded
Weight: 1,400kg light, 2,100kg fully loaded
Speed: 30-40kt
Endurance: TBC
Personnel: 12
Power plant: 2 x 250cc outboard motors with 500kg of fuel
Armament: 3 x weapons mounts for 1 x 0.50cal and 2 x 7.76mm machine guns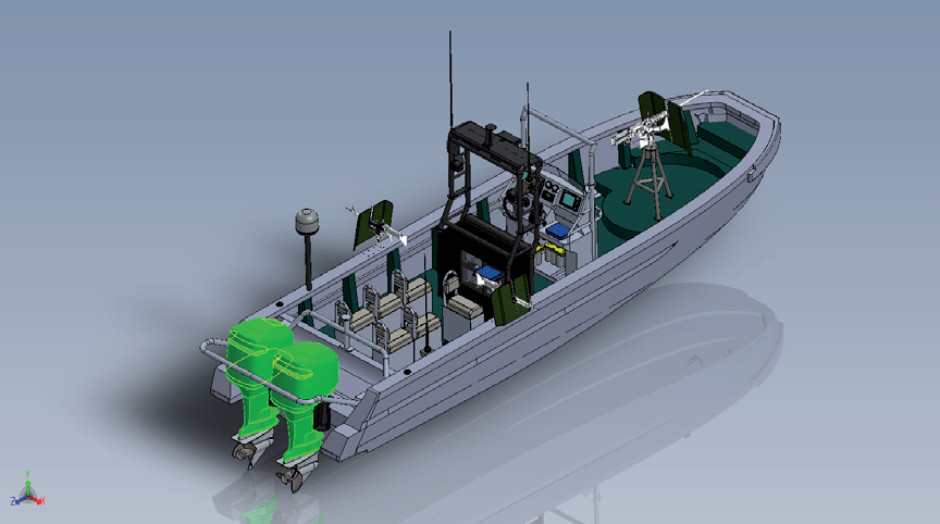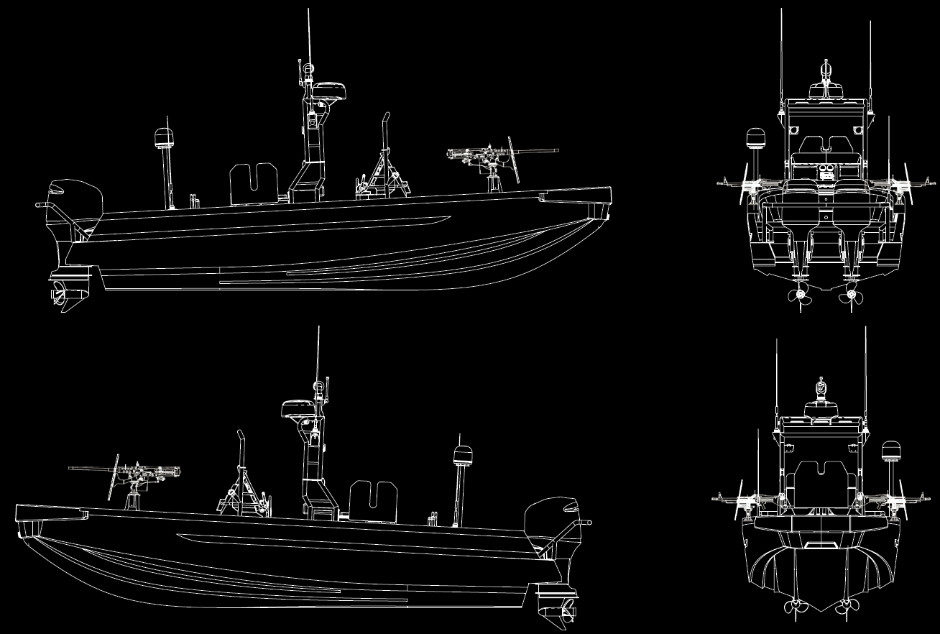 EuroNaval exhibition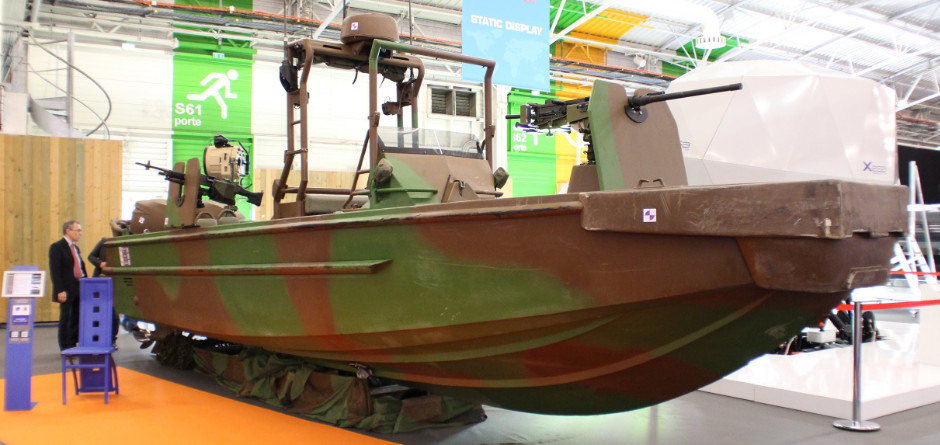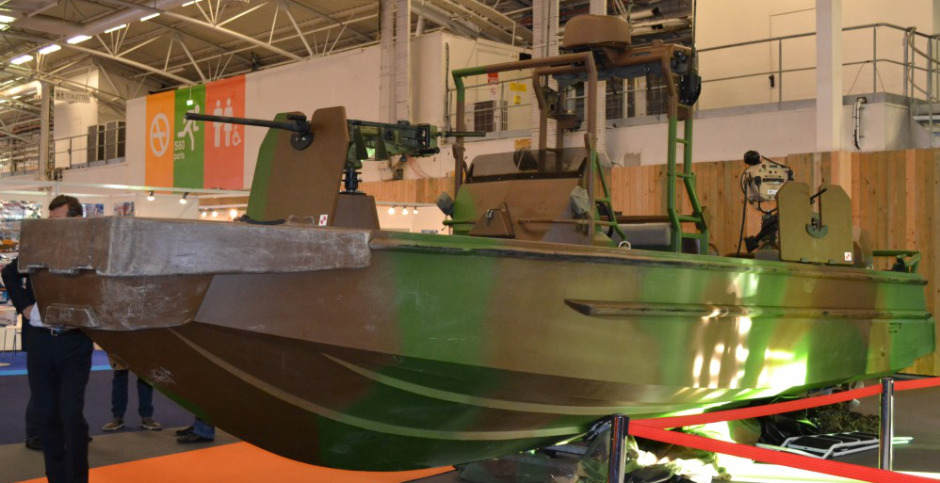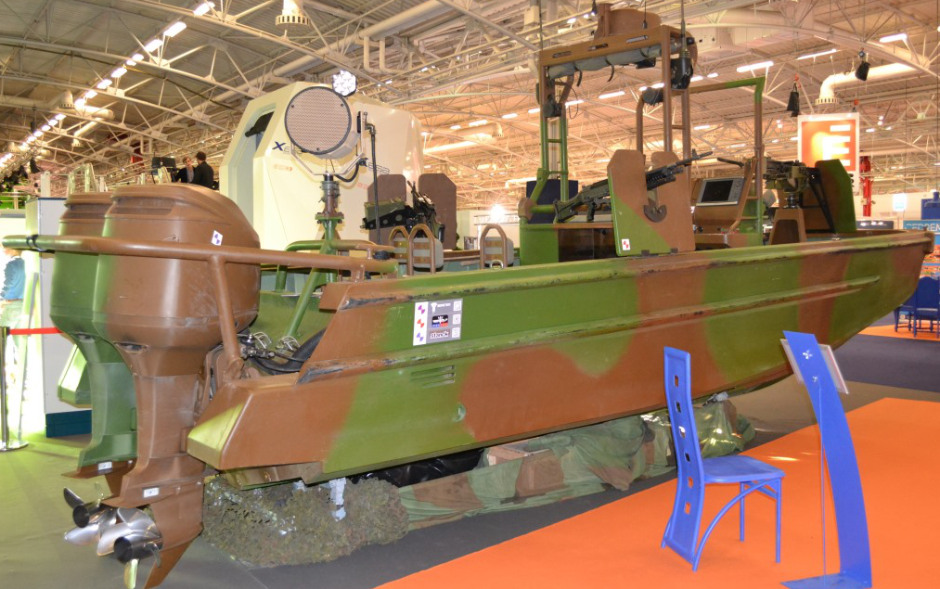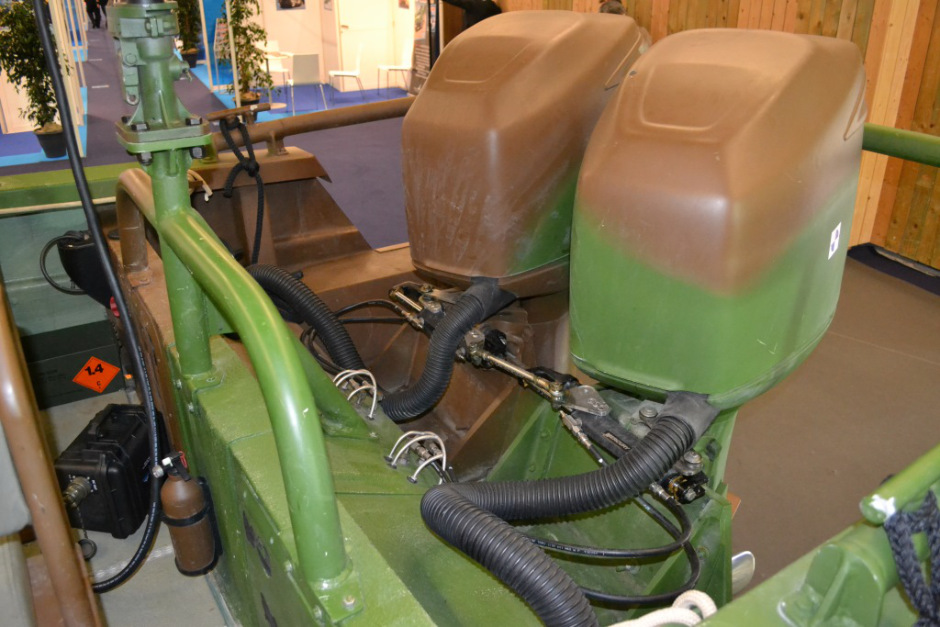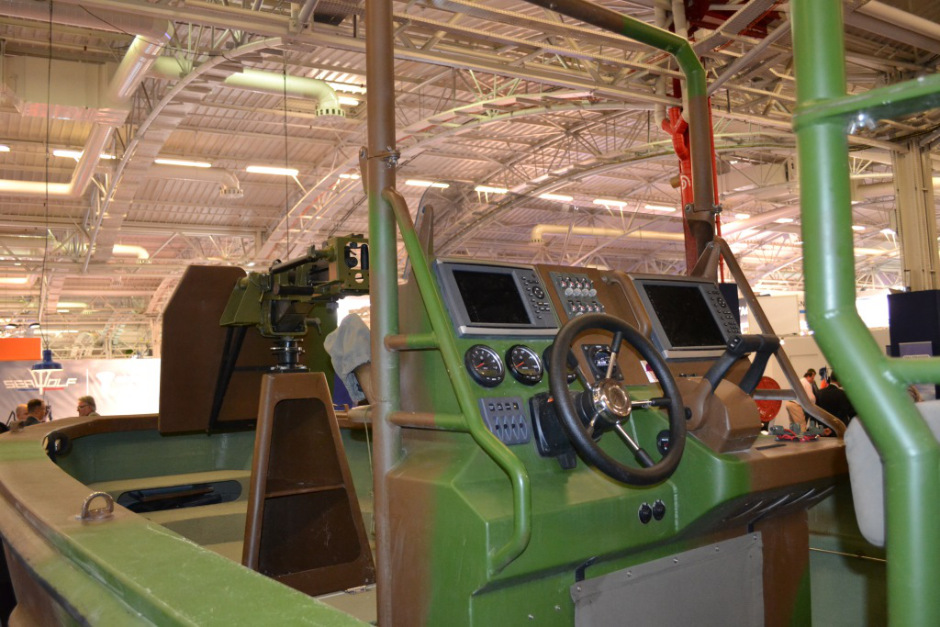 Manufacturer's website: http://www.pirenn.com/
---
Related Aricles


Russan Raptor assault boat arrives in Black Sea



Iran captures USN Riverine Command Boats



New Russian SOF base in Crimea



COBRA Semi-SWATH small tactical craft







World survey of Special Operations Craft





CCH (Combat Craft Heavy) SEALION and Alligator Semi-Submersible Boats




Specialized Marine Craft (MSC) Sepcial Forces intercptor




Sphyrene (Barracuda) SDV




SWUV (/ PSM3G) advanced SDV