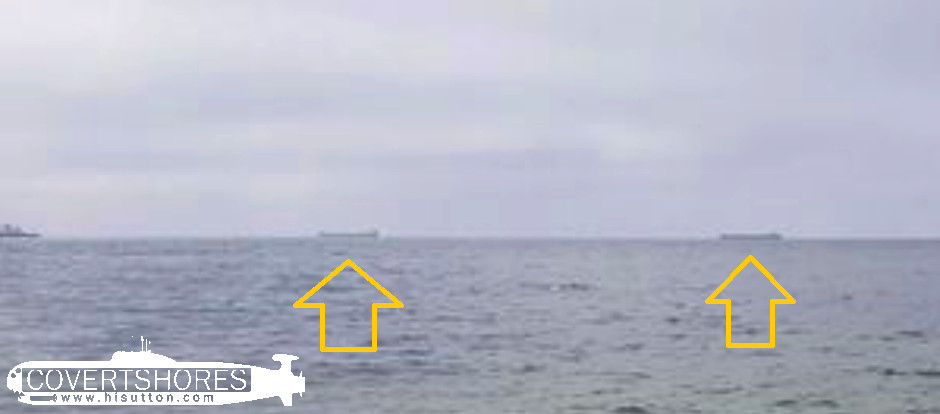 Candid image of two of the mysterious merchant ships.


OSINT: 3 'Dark' Merchant Ships Appear Off Russian Base In Crimea

Much of the focus today in the naval OSINT (open source intelligence) sphere has surrounded the large number of Russian Navy ships in Sevastopol. But perhaps a bigger story is the innocent looking ships anchored just outside the harbor.

Amidst increasing international pressure to reopen merchant traffic to-from Ukrainian ports, Russia has been trying to increase it's own Black Sea exports. Three merchant ships were visible today off Sevastopol.

The ships appear to have been running 'dark'. This means that their identity and position is not being broadcast over AIS. AIS (automated identification system) is required for this type of vessel. They do not appear on AIS aggregators such as MarineTraffic.com despite other vessels in the area doing so. This shows that they are not simply 'out of range' of an AIS receiver.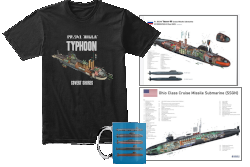 Covert Shores Posters, T-shirts, Mugs
and more featuring exclusive Covert Shores original artworks and design...Available on TeeSpring

This may help cover the overheads of the website

The vessels are at the Roadstead, a typical location for merchant ships. But it has not been seen since the start of the war in Ukraine. the area has been the haunt of Russian Navy warships. It is where many of the Kalibr cruise missiles have been launched from. Merchant ships have kept a wide berth of the naval base and warzone.

The move appears connected to Russia's ongoing efforts to export grain and other merchant traffic. Much of the grain has been seized from captured Ukrainian ports on the Sea of Azov. This may explain the desire to remain anonymous and, unsuccessfully, unnoticed.

---
Related articles (Full index of popular Covert Shores articles)



Project 09852 Belgorod Special Mission submarine (spy sub). w/Cutaway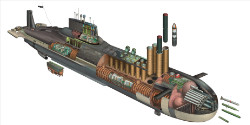 TYPHOON Class SSBN. w/Cutaway



Project 949A/AM OSCAR-II Class Cruise Missile Submarine. w/Cutaway