Photos reveal the US Navy SEAL's new UOES-3 (aka GSE Trieste Button 5.60) Dry Combat Submersible (DCS) undergoing testing in Europe. The photos were taken some months ago prior to delivery to US sand show the craft on the test barge.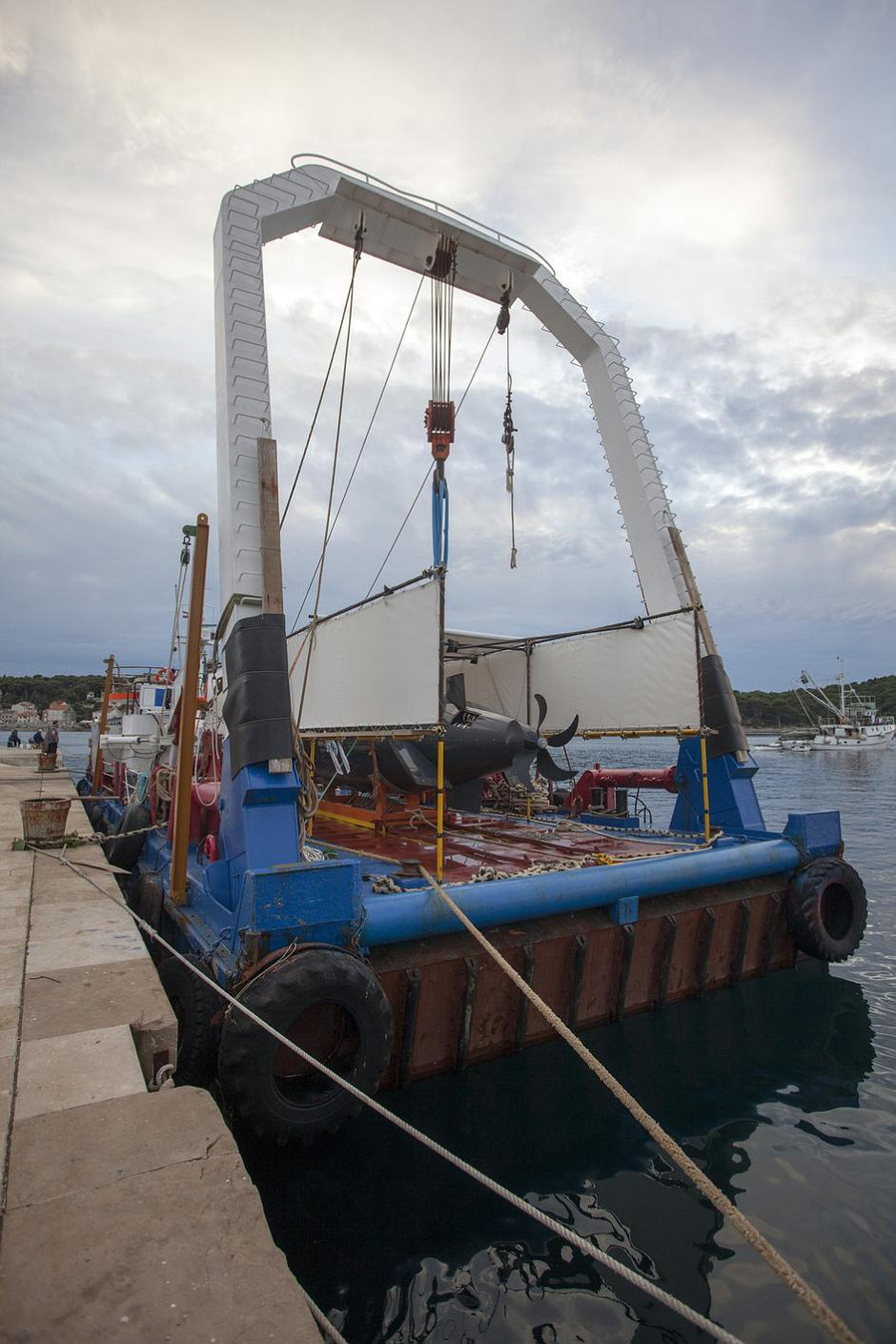 The submersible hidden in plain sight on a test barge.

The six-man Italian designed UOES-3 is competing with the larger British built ten-man UOES-2 design which is also undergoing trials. The UOES-3 is small enough to fit inside an extended Dry Deck Shelter (DDS) which can be carried on the back of an attack submarine. It can also be launched from a surface ship, either by crane or via a moon pool in the bottom of the vessel.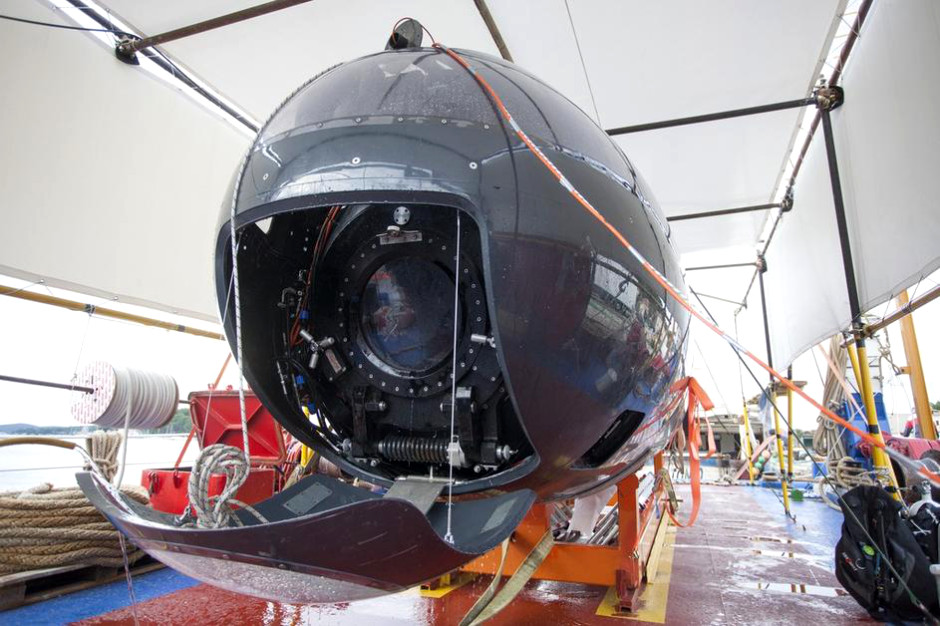 Approaching the craft from the front. The outer access hatch is open but the thick glass inner hatch is still closed.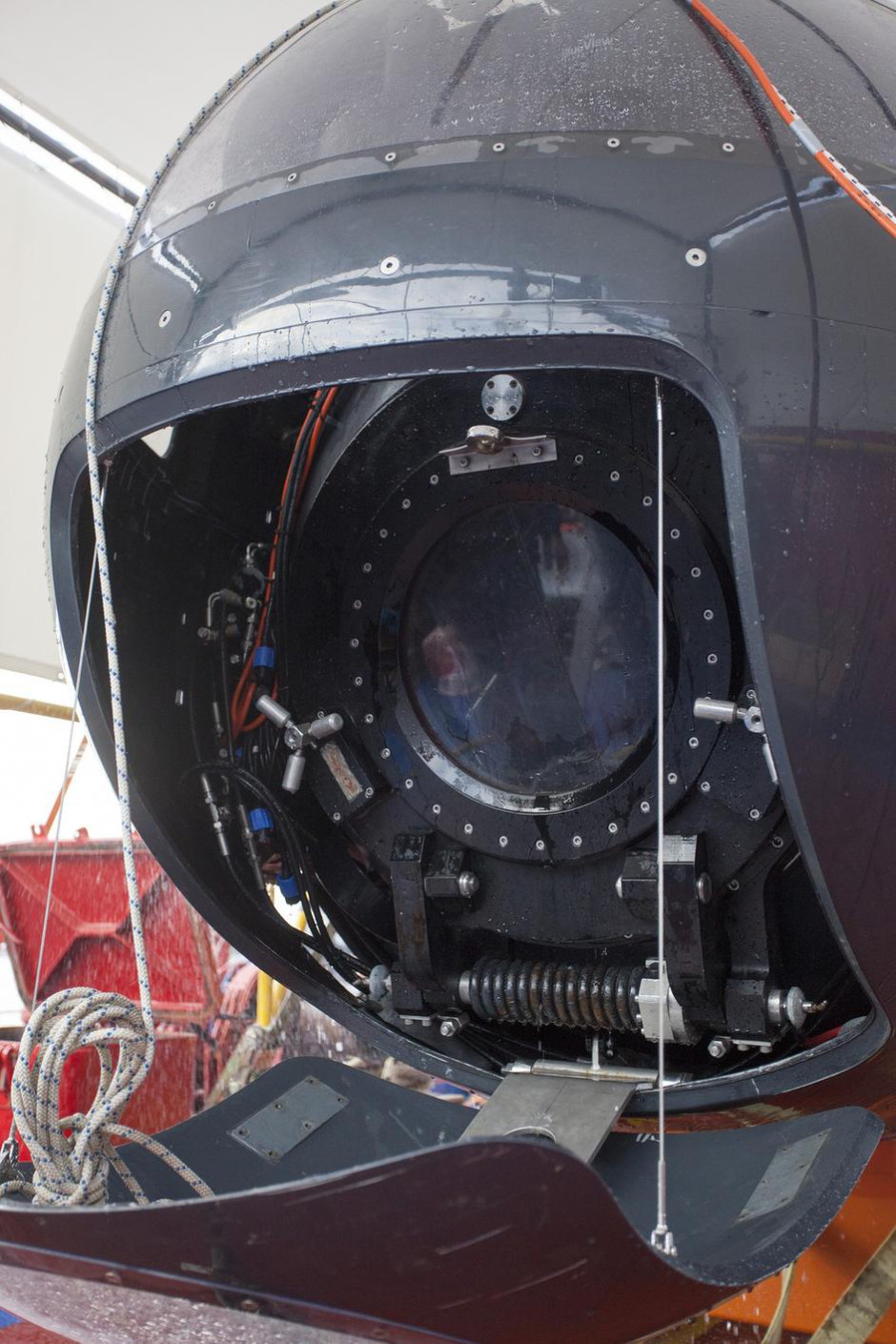 MAIN ARTICLE on UOES3 (Button 5.60) dry SEAL Delivery Vehicle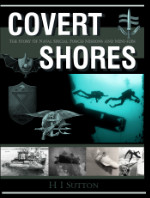 The ultimate book of Special Forces subs Covert Shores 2nd Edition is the ONLY world history of naval Special Forces, their missions and their specialist vehicles. SEALs, SBS, COMSUBIN, Sh-13, Spetsnaz, Kampfschwimmers, Commando Hubert, 4RR and many more.
Check it out on Amazon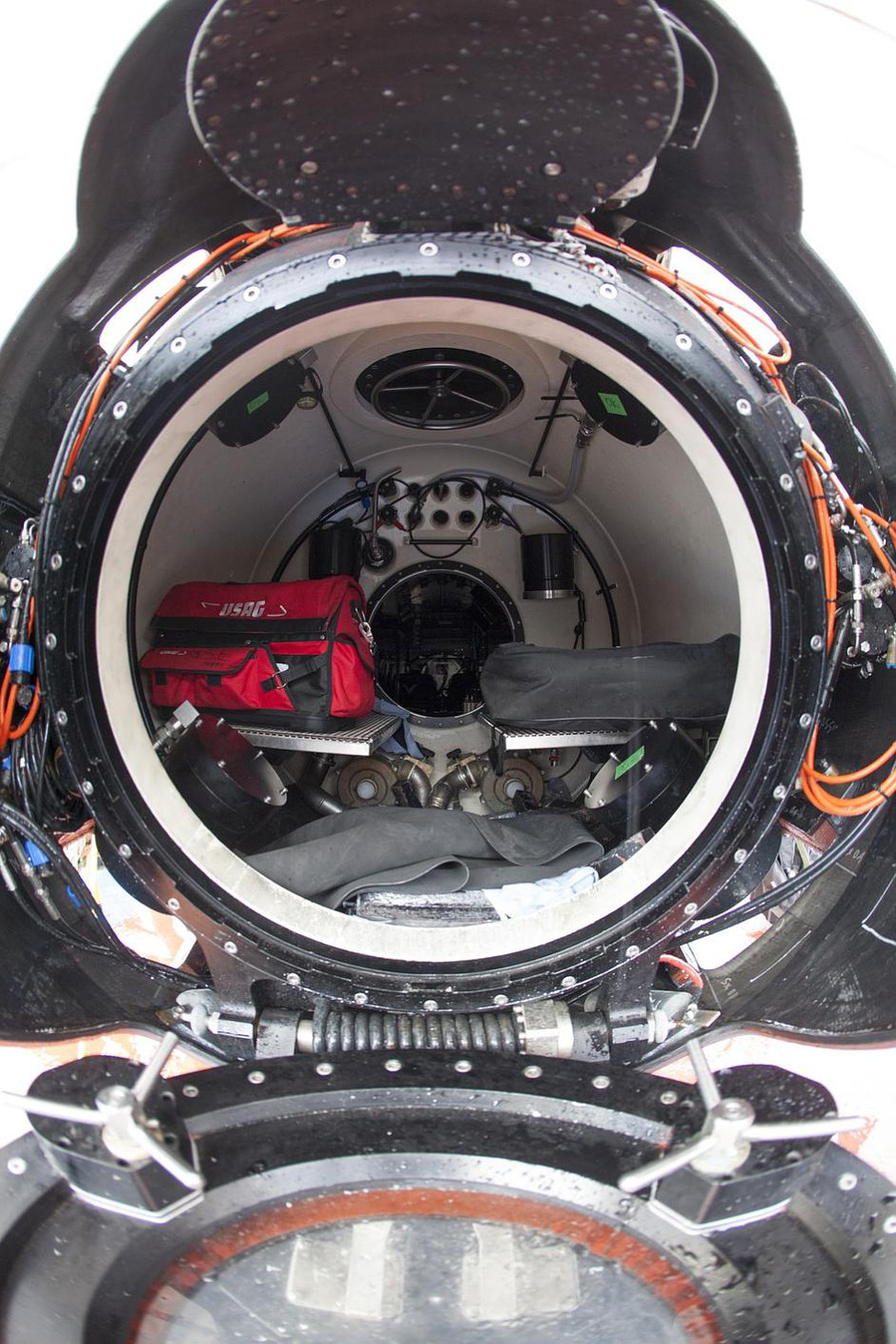 A rare view inside the submarine through the forward hatch. The compartment closest to the camera is the diver lock-out chamber with an exit hatch overhead and a hatch at the back entering into the main cabin. In order to lock-out the SEALs sit on the mesh seats while the chamber fills with water. They can then open either the upper hatch, or a similar one beneath their feet (not visible in this shot). You can also see the cylindrical sonar above the hatch.

---
Related articles



COMSUBIN's submersible boat




Cos.Mo.S CE4F 4-man SDV




Proteus advanced SDV




SWSC (Shallow Water Combat Submersible) US Navy SEALs next gen' SDV




Cos.Mo.S CE2F chariot




Sphyrene (Barracuda) SDV




SWUV (/ PSM3G) advanced SDV




SubSEAL advanced SDV




USN Closed-Cycle Energy Source SDV project