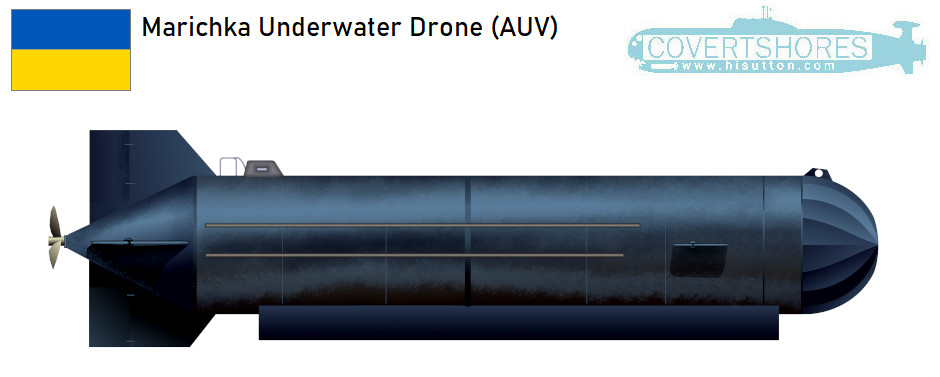 Ukraine's Marichka Underwater Drone (AUV)

The Marichka (МАРІЧКА) is a new large autonomous underwater vehicle (AUV) developed by AMMO Ukraine. Among the many large AUV projects around the world, it is probably the first born directly from wartime needs. The project is seperate to the Toloka family of AUVs which are also being developed in Ukraine.

The basic vehicle is 6 meters long and 1 meter in dimeter. Construction is metal with all or most of the hull being a pressure vessel. A keel appears to run along the bottom, and there are the expected towing loops.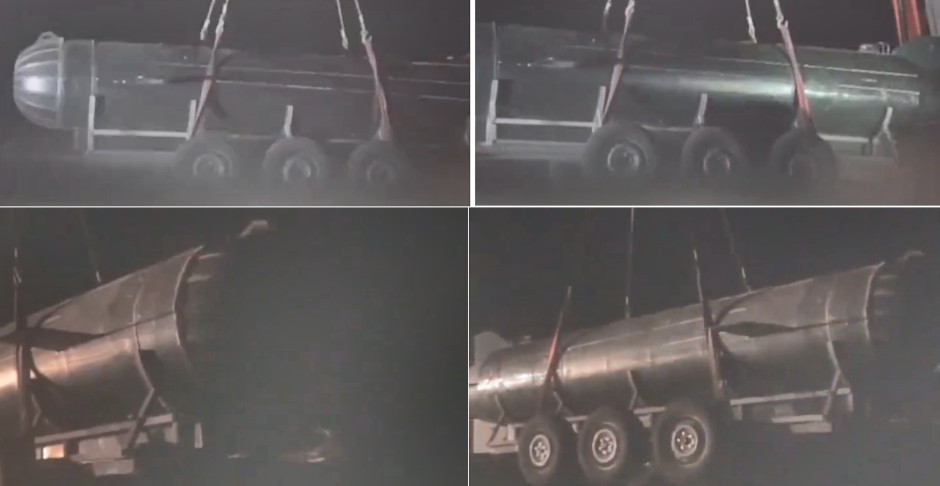 Video stills of the prototype being lowered into the water.

Ammo Ukraine have advertised the system as being for anti-ship, anti-bridge, intelligence gathering and transport. Range is reportedly 1,000km. Unit cost is stated as 16 million UAH, equivilent to 433k USD.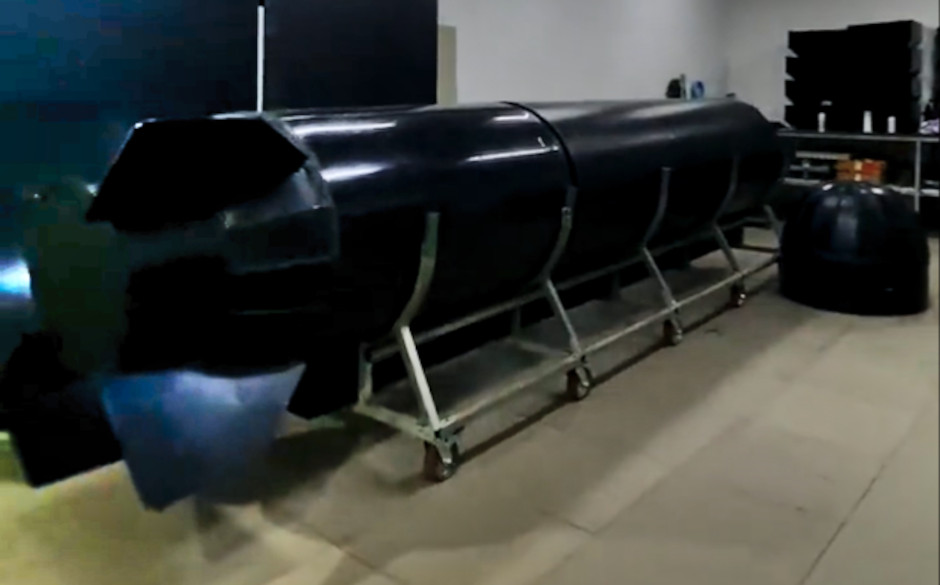 At least one of the prototypes has an X-form rudder configuration. Note the nose cone on the floor at the front of the vehicle.

The project appears to be in the prototype phase and is looking for funding.

---
Related articles (Full index of popular Covert Shores articles)



Ukraine's Maritime Drones (USVs)



Harpsichord (Klavesin) AUV