Ukraine's Maritime Drones (USV) What You Need To Know

Ukraine's unique maritime drones, termed uncrewed surface vessels (USVs) in naval parlance, have taken the war to the Russian Navy. They are part of a major switch in the fortunes for the Russian invasion.

The Ukrainians list stopping "Russian ships carrying missiles from leaving the [Sevastopol] bay" as part of the USV's mission. This part has already been modestly successful.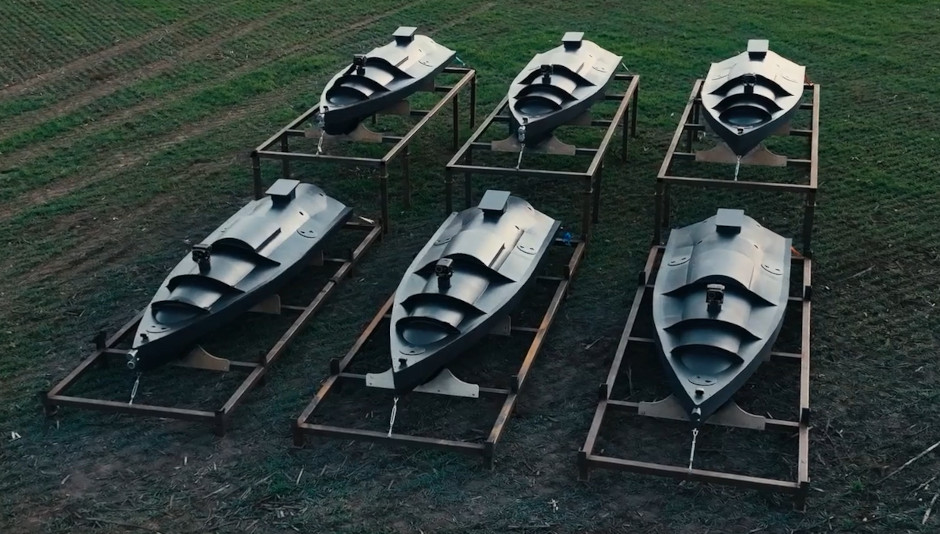 Note the small differences between examples

As the Russians continue to lose ground to Ukrainian forces, their navy is largely locked up in heir base at Sevastopol.

On October 29 these maritime drones were used, together with UAVs, to attack the Russian Navy at Sevastopol. Two warships, the frigate Admiral Makarov and the minesweeper Ivan Golubets were damaged. And the attack sent the Russian Navy even further into their shell.

SPECIFICATIONS
Length: 5.5 meters
Full weight: up to 1,000 kg
Operational radius: up to 400 km
Range: up to 430 NM (800 km)
Autonomy: up to 60 hours
Combat load: up to 200 kg
Max speed: 43 knots (80 km/h)
Navigation methods: automatic GNSS, inertial, visual
Video transmission: up to 3 HD video streams
Crypto protection: 256-bit encryption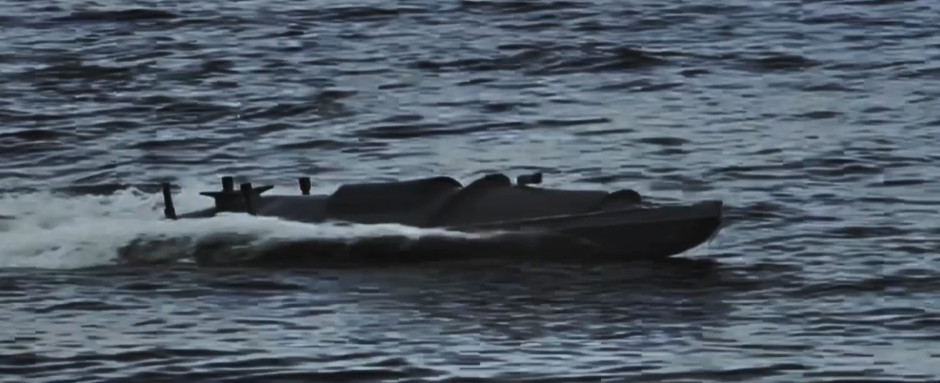 Possibly an early prototype. Note the two external ribs and low-profile optics.

USVs have been a hot topic for navies for the past few years. But development has been focused on other types of missions. From surveillance to mine counter measures, and from anti-submarine warfare to harbor protection. Yet explosive boat designs have been notably lacking from regular navy's requirements lists. But those requirements were written in peacetime.

Ukraine's USVs are a product of war. And as the weaponization of commercial drones has shown, peacetime debates on survivability often result in over-engineered and overly expensive solutions.

This USV is small, purposeful, and expendable. As ingenious and neatly engineered as they are, they are the sort of thing which can be built in garages if necessary. Ukrainian sources put the unit price at 250,000 USD.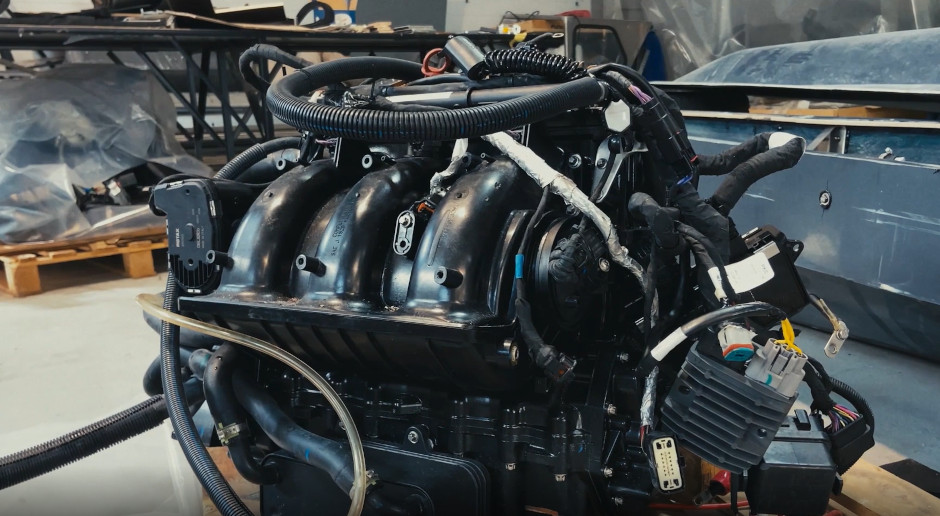 Propulsion is a Rotax 3-cylinder engine from a Sea Doo jet ski.

Previous analysis of key components appears generally correct. They use a water jet from a Sea Doo jet ski. The 3 cylinder Rotax gasoline engine is retained. Although these are top end personal watercraft, most of the cost goes into the control systems and manufacturing.

---
Related articles (Full index of popular Covert Shores articles)


Explosive Boats world history


Narco Subs 101. w/Cutaway


LTTE Sea Tigers' sneak craft and midget subs



Nerpa anti-diver UUV