Attack On Russian Oil Facility Reveals Ukraine's Unreported Kamikaze Drone

The war in Ukraine makes it difficult to keep in the submarine and naval OSINT swimlane, so please forgive this brief off-topic article. Ukraine's successful attack on the Novoshakhtinsk oil refinery, Rostov, occurred at 8:40am local time on June 22. Video of the attack clearly shows the drone involved.

But it does not match any reported type in Ukrainian service.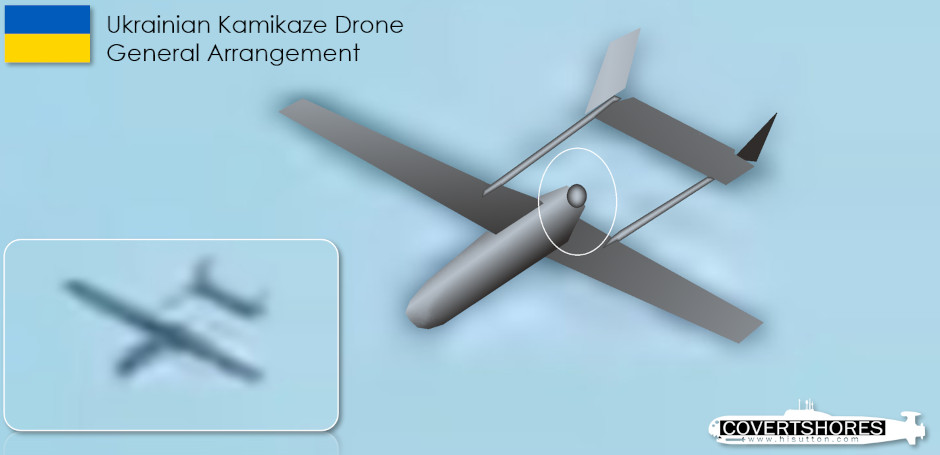 The design is a typical single-propeller twin design. Ukraine operates two main types with this configuration, the indigenous PD-1 and Turkish made Bayraktar TB-2. Neither matches this drone however.



The drone does not match the PD-1 (left) or TB-2.

Both the PD-1 ('People's drone') and TB-2 have an inverted V tail. The PD-1 also has noticeable winglets at the end of each wing. And the TB-2 has distinctive blended wing roots.

The video imagery of the attack is, naturally, blurred. However it is clear that the new drone has a more basic tail configuration. There is a horizontal tailplane between the booms and two vertical tails, one on each boom. Possibly these are swept back slight and/or canted outward.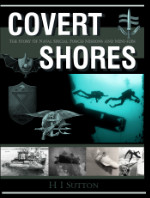 THE book on Special Forces subs Covert Shores 2nd Edition. A world history of naval Special Forces, their missions and their specialist vehicles. SEALs, SBS, COMSUBIN, Sh-13, Spetsnaz, Kampfschwimmers, Commando Hubert, 4RR and many more.
Check it out on Amazon

AeroRozvidka Lviv? Or Chinese Commercial Drone?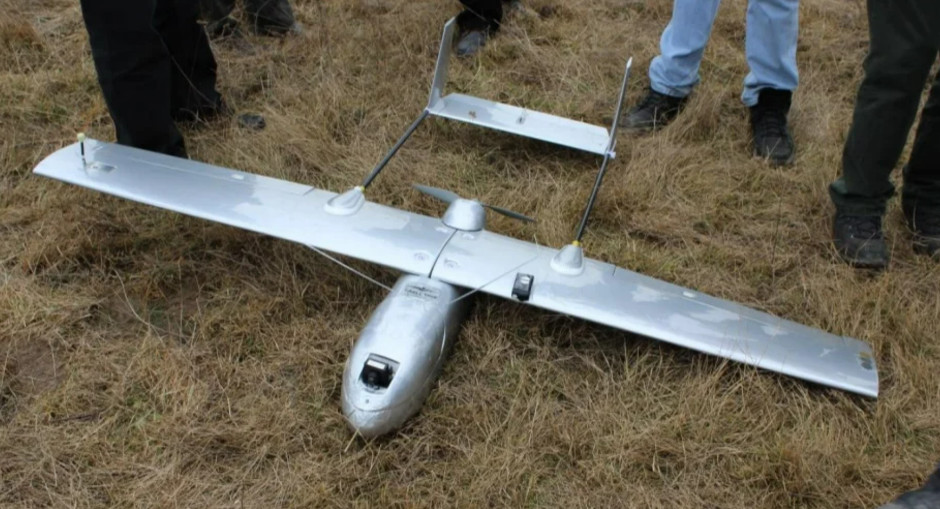 Drone demonstrated at AeroRozvidka Lviv in 2015

There was a drone with a similar overall configuration demonstrated with AeroRozvidka Lviv in 2015. The design is small and can be hand launched. It is hard to judge, but it appears that the new drone is larger. However the resemblance is clear; whether or not it is a coincidence is not.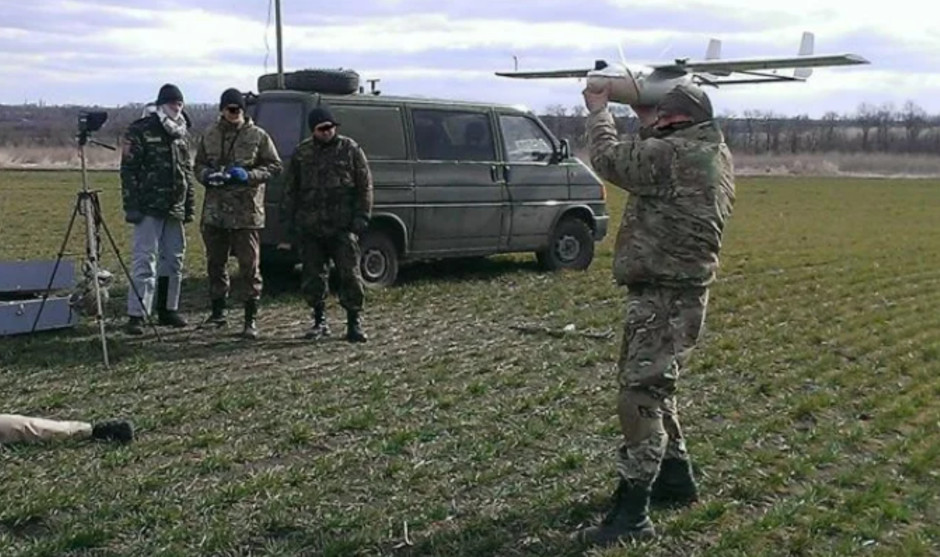 Drone demonstrated at AeroRozvidka Lviv in 2015

Some commentators, including The War Zone, have suggested that the drone is a modified off-the-shelf Chinese design. The best fit is the Skyeye 5000mm which is available on the Alibaba online market place.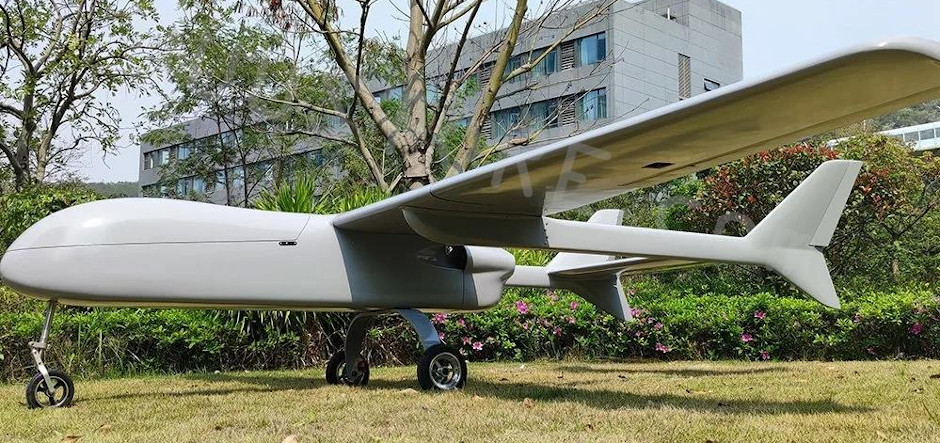 The Chinese made Skyeye 5000mm can be purchased on AliExpress

Ukraine's use of drones provides a limited way to attack targets in Russian territory. An increasing variety are entering service with Ukrainian forces. Some are Western types, and some are locally modified civilian quad-rotor types. This unidentified type adds to the richness of this picture. As always, I hope to update this article when new information helps solve the mystery.

---
Related articles (Full index of popular Covert Shores articles)



Project 09852 Belgorod Special Mission submarine (spy sub). w/Cutaway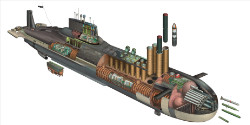 TYPHOON Class SSBN. w/Cutaway



Project 949A/AM OSCAR-II Class Cruise Missile Submarine. w/Cutaway