NASA Detects Burning Russian Controlled Oil Platform After Ukrainian Attack

Ukraine attacked oil platforms controlled by Russia today. The three platforms, east of the now-famous Snake Island, are near where the cruiser Moskva was sunk in April. And the Navy tug Vasily Bekh on June 17.

Although reported in Ukrainian and Russian sources, images have yet to emerge. Consequently there has been speculation and some misinformation spreading.

However, a technique new to Naval OSINT, has revealed the location of a burning oil rig.


Reference image of one of te rigs, Tavrida, with a Russian Navy TARANTUL-III missile boat. Source informnapalm.org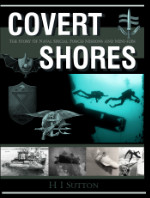 THE book on Special Forces subs Covert Shores 2nd Edition. A world history of naval Special Forces, their missions and their specialist vehicles. SEALs, SBS, COMSUBIN, Sh-13, Spetsnaz, Kampfschwimmers, Commando Hubert, 4RR and many more.
Check it out on Amazon

NASA's Worldview imagery has a fire detection filter. This is used for tracking wild fires and similar peaceful activities. In the war it has also revealed the location of fighting. It shows up the burning rig.

Russia occupied Ukraine's oil and gas fields when it annexed Crimea in 2014. The burning platform is the north-most of a cluster of three. The other two are Modu Crimea 1 (Platform IMO: 8771241) and Tavrida (Drilling Jack Up, IMO: 8763373). I have yet to positively identify the burning rig but it is marked on charts and has been visible on Sentinel 1 satellite imagery since at least 2014.

There was a lot of Russian naval activity around Crimea today, but the Sentinel 2 satellite pass did not cover the site of the attack.

---
Related articles (Full index of popular Covert Shores articles)



Project 09852 Belgorod Special Mission submarine (spy sub). w/Cutaway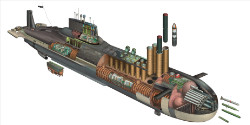 TYPHOON Class SSBN. w/Cutaway



Project 949A/AM OSCAR-II Class Cruise Missile Submarine. w/Cutaway