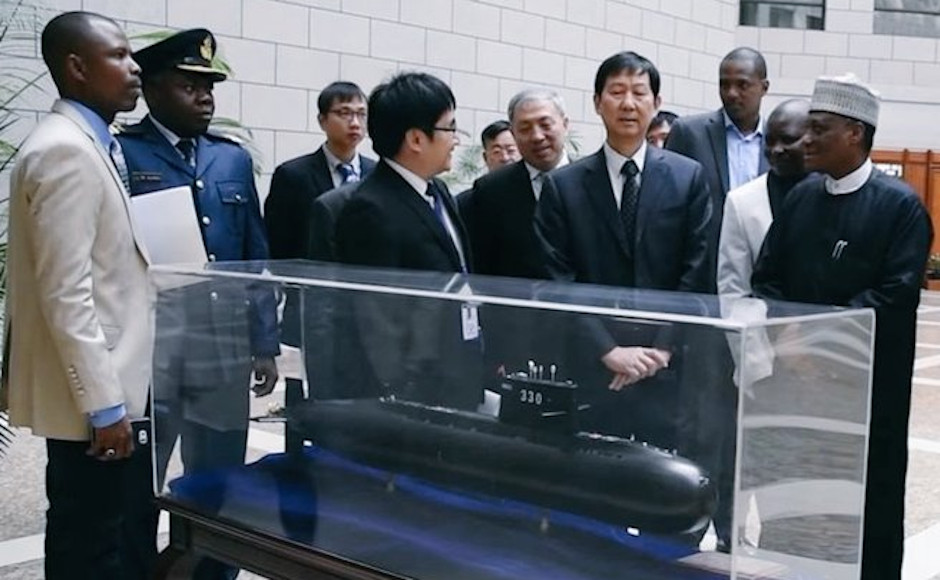 Nigerian officials being introduced to the the Chinese Type-039A Yuan Class submarine design, 2017.

African Navies Submarine Capabilities 2021
Persistent rumors that Nigeria may receive a submarine from China have resurfaced again. While that is a case of "wait and see", it is a timely reminder that several African Navies operated submarines. 17 boats are currently in service with three countries.


Algeria
The Algerian Navy operates six Russian supplied KILO Class submarines. The last four are the Pr.636M Improved-KILO type. These are equipped with the Klub-S (Kalibr) anti-ship missile, giving them an edge against some potential adversaries.


The KILOs are the largest submarines in Africa and represent a serious capability. They are, technologically, starting to appear dated however. Their reputation for quietness is earned, but from Soviet Navy boats in the 1980s and may not apply so much, in relative terms, to export boats today. Some of these are now 35 years old. The Algerian boats do however appear well maintained and are regularly updated. And that probably counts for a lot.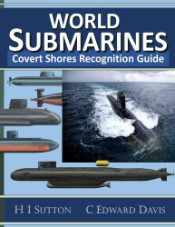 Get The essential guide to World Submarines
This Covert Shores Recognition Guide Covers over 80 classes of submarines including all types currently in service with World Navies.
Check it out on Amazon

Egypt
Egypt has one of the world's most rapidly modernizing and expanding navies. A multitude of new warships, from many countries, has joined their fleet in recent years. The submarine forces is the largest on the continent with 8 boats.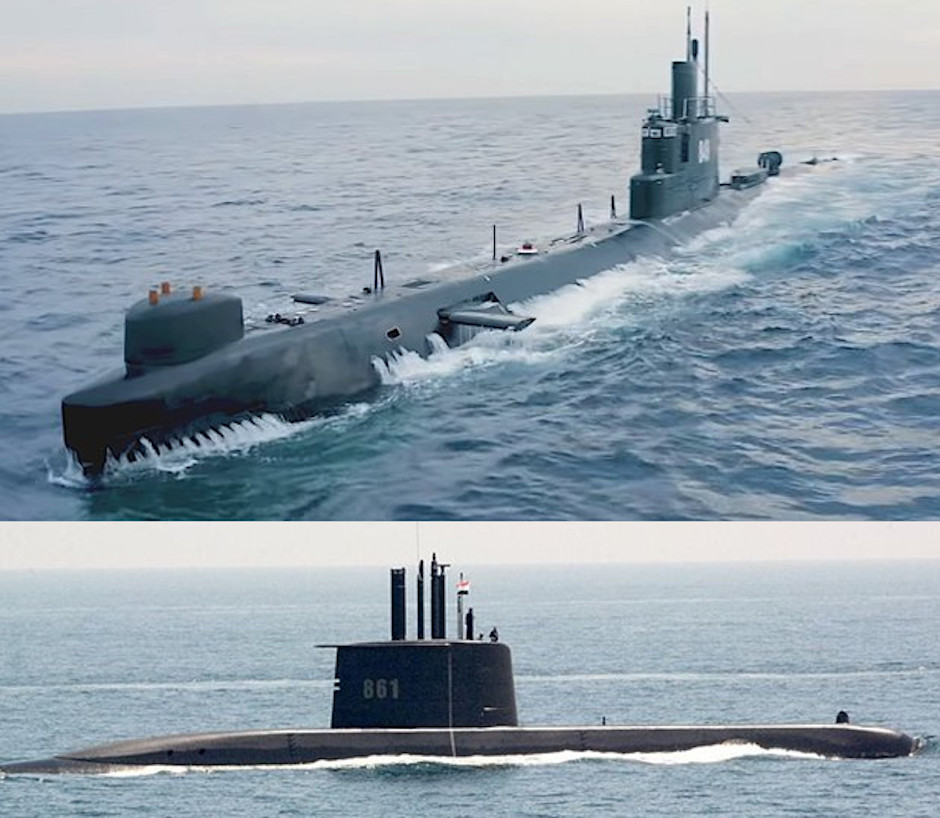 The Type-033 ROMEO class (upper) is a Chinese version of the classic Soviet design. Note the special forces container on the aft casing. These have been partially replaced by the newer Type-209 (lower).

The spearhead of the force re four newly delivered Type-209 submarines. These are complemented by four older Type-033 ROMEO class boats. Despite being delivered in the 1990s, the design goes back much further. The boats are essentially nearing obsolescence. Having said that they have been upgraded with US weapons (Harpoon) and special forces facilities. Four boats soldier on.

The ROMEOS are expected to be replaced by new AIP (air independent power) equipped boats. The exact type is far from certain but France may be in a good position as a supplier.

South Africa
South Africa has a long tradition of submarine operations and used them effectively during its conflicts in the 1980s. The current fleet has three German made Type-209/1400s.



Two South African submarines, the SAS Charlotte Maxexe and the SAS Queen Modjadji 1, exercising with USS San Juan (SSN 751) in 2009.

These were among the highest spec when delivered but are older than the Type-214 et al now being exported in their place. Replacement seems some time away however. The biggest advantage is likely in the training and crews.

Nigeria: West Africa's Big Navy
The Nigerian Navy's flirtation with submarine capabilities goes back some years. In 2008 it was disclosed that some personnel had been trained by the Pakistan Navy. However an actual submarine capability has yet to emerge.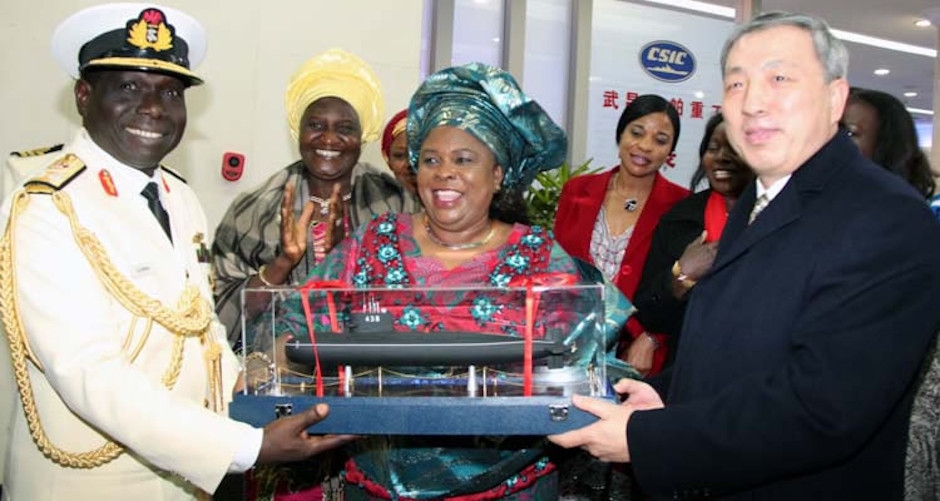 In 2014 Chinese shipbuilder CSIC presented a model of their Type-039A Yuan class submarine to then Nigerian first lady, Dame Patience Jonathan.

The obvious supplier is known however, with China courting Nigerian leads for many years. Several times it has appeared that Nigeria will sign to receive China's Type-039A Yuan class boats. If so, this would be the first AIP (Air Independent Power) submarine on the continent. But despite rumors of an upcoming delivery, nothing seems clear at the moment.

Morocco
There are reports that Morocco may be looking to purchase its first submarines. The Moroccan Navy has been steadily updated and expanded over recent years and has strong defense ties with France. This makes French submarines, such as the Scorpene Class, likely candidates.

Kenya
In 2006 it was reported that the Kenyan government planned to build an indigenous submarine. Nothing came of it.

---
Related articles (Full index of popular Covert Shores articles)



Chinese Navy's Advanced Submarine Type-039C Yuan Class. w/Cutaway



North Korean Modified-Romeo Class ballistic missile submarine w/Cutaway




Type-212 AIP submarine w/Cutaway