Update: Originally posted Apr 25 2020







Stealth & sophistication: Type-212 submarine



The Type-212 class (aka U-212) has a reputation for sophistication, largely thanks to its first-use of Fuel Cell AIP (Air Independent Power). It is considered the elite model in the German submarine design list, above the later Type-214 and Type-218 products. And until recently it was also viewed as a 'not for export' design, although that has been relaxed for close ally Norway. It is also being promoted to the Netherlands to replace their highly regarded Walrus class. The design is interesting in a number of ways.

Original Artwork, CLICK for HIGH RESOLUTION: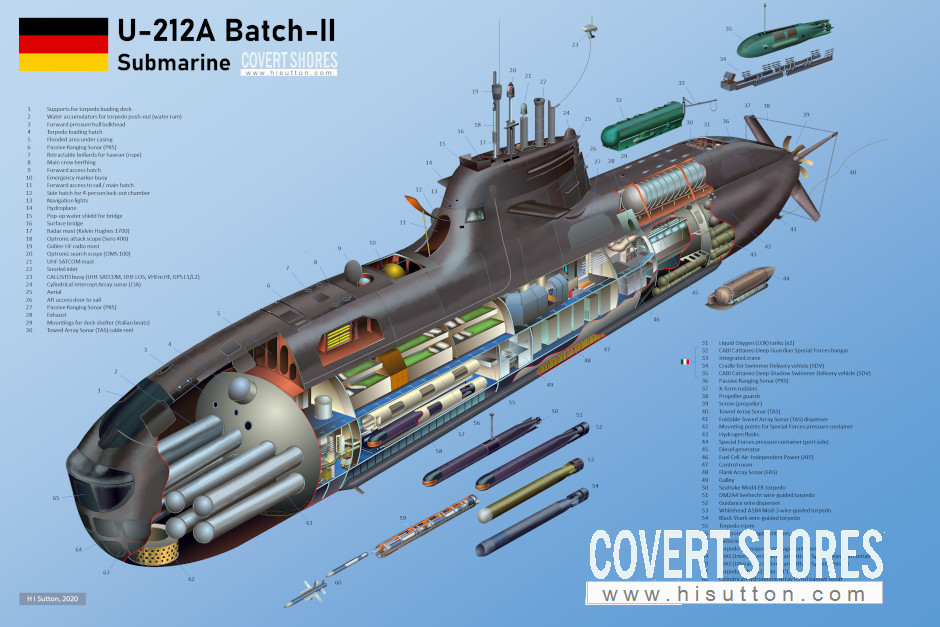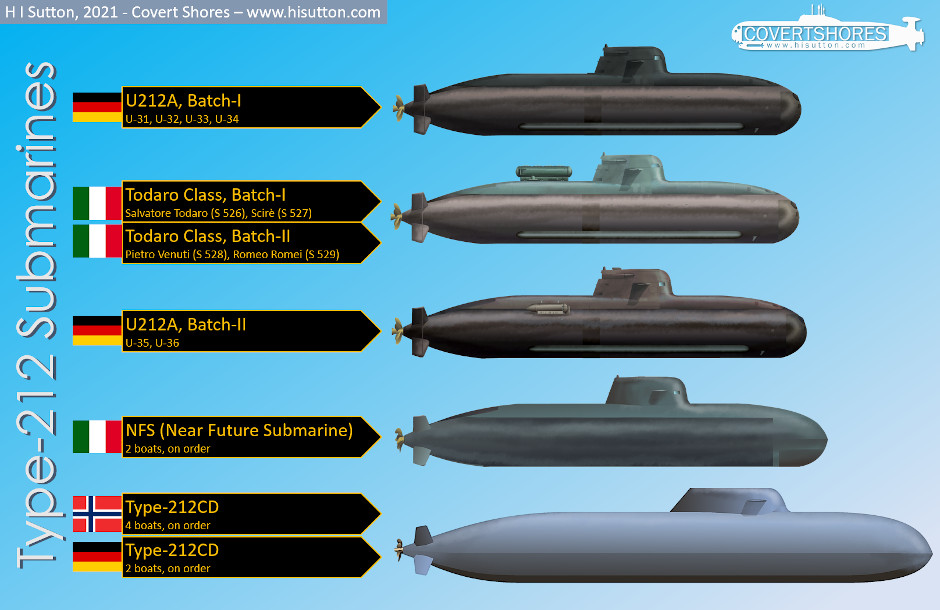 Although the submarine is relatively short, it has a larger diameter hull than the larger displacement Type-214. This allows for an extra level, in effect 3 decks. This permits a significant difference in the torpedo room relative to most other postwar German built submarines. (The Israeli Dolphin Class is worth its own article).

The torpedo tubes are offset to the port (left) side. This allows the torpedo stowage to also be offset, which in turn means that the mess area can be a permanent structure on the starboard side. Some mess tables in the central corridor still need to be folded to allow reloading of the central two tubes, but the crew does not have to live in the torpedo room in the same way as narrower boats. This must increase operational efficiency and help crew comfort. The torpedoes are loaded into special containers for safer handling within the magazine.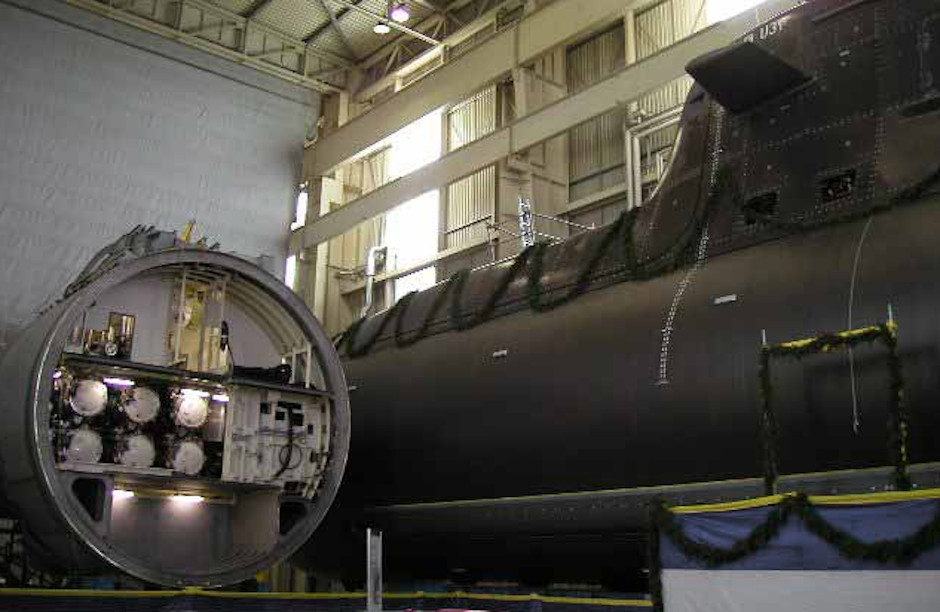 The unfinished bow section on the left of this photo shows the six torpedo tubes offset to port.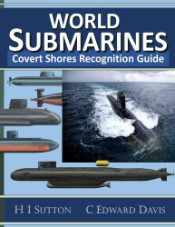 Get The essential guide to World Submarines
This Covert Shores Recognition Guide Covers over 80 classes of submarines including all types currently in service with World Navies.
Check it out on Amazon

The fuel cell AIP provides an alternative power source while the boat is submerged, increasing underwater endurance by a couple of weeks. It is used to directly power the electric motor and, in exceptional circumstances, to top up the batteries. The fuel cells are relatively weak so the submarine can only cruise slowly on them. So the batteries are retained to provide high power for fast dashes, and as a fall-back. And the diesel generators are also retained to recharge the batteries and for surface running. but because it has to run the diesels less frequently, it has to snorkel less frequently. This will increase stealth.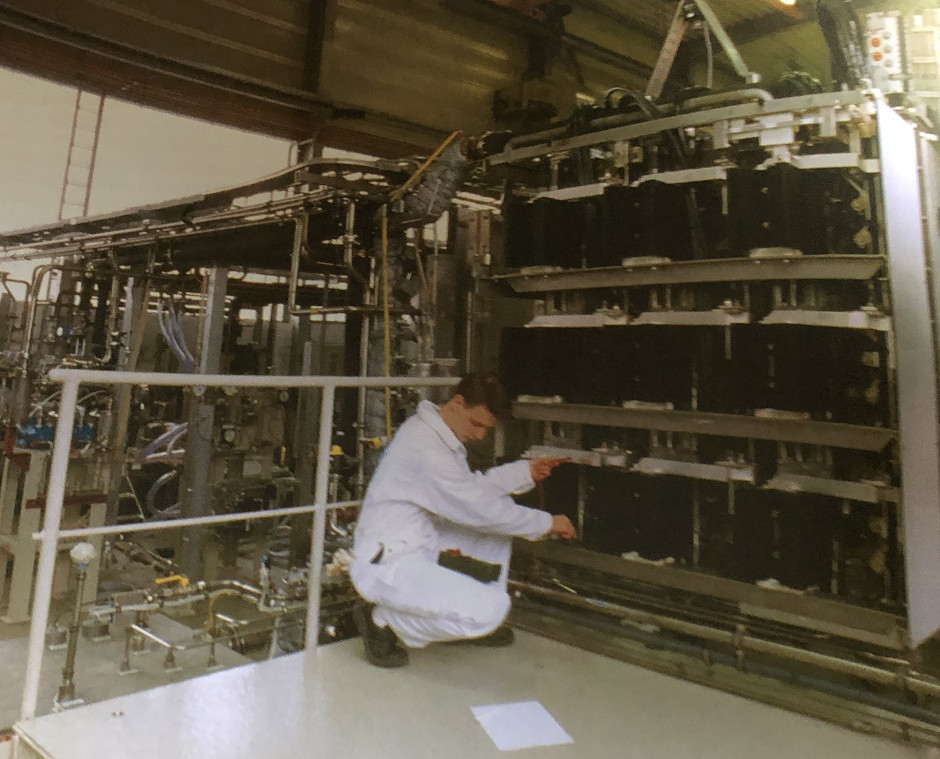 An engineer from shipbuilder HDW monitors a test rig of fuel cells, 1990s.

The first German boat, U-31, had 9 HDW/Siemens PEM (polymer electrolyte membrane) fuel cells @ 30–40 kW each. Subsequent boats had 2 HDW/Siemens PEM fuel cells with 120 kW each. Since the Type-212 the PEM fuel cells have been exported on Type-209 (Greece only) and Type-214 submarines, as well as the Israeli Dolphin-IIs and Singaporean Type-218SG. The Italian boats had the German fuel cells.

Development & versions
The post-war West German Navy submarine force was built around the Type-206 submarine. These small boats were considered ideal for the confined waters of the Baltic. But as the German submarine building trade boomed, the types being constructed outmatched the Type-206s. There was a period in the 1980s-90s when the submarines Germany was exporting were larger and more modern than those in service with their Navy. This was particularly true of the Ula Class built for Norway and the Dolphin Class built for Israel.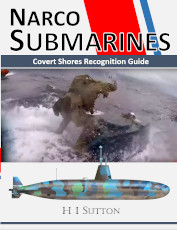 The World's ONLY Guide to
Narco Submarines
10 years of research, analyzing over 160 incidents, condensed into a handy guide. This unique book systematically breaks down the types and families. With detailed taxonomy, recognition 3-views, profiles and photos. Available on Amazon



The Type-212 would reverse the trend, at least in terms of sophistication. As originally conceived in the 1990s it was still a relatively small boat optimized for the Baltic. But with Italy joining the program, to replace the early Sauro Class boats, the Type-212 grew. Italy needed a boat suitable for the Mediterranean, and also its Special Forces strength. The resulting Type-212A was built in both Germany and Italy. In many respects it is an interesting and capable design.


Type-212A Batch-I, German Navy. 4 boats to baseline configuration. U-31, U-32, U-33, U-34.



Type-212A Todaro Class Batch-I, Italian Navy. 2 boats in baseline configuration. Salvatore Todaro (S 526) and Scirè (S 527). Very similar to German Batch-I but with some Italian systems.



Type-212A Batch-II, German Navy. 2 boats in upgraded configuration. U-35, U-36. Increased length for Callisto mast, 4-person lock-out in sail, mounts for Special Forces containers and enlarged torpedo tube (#6, centerline, lower) for Special Forces.



Type-212A Todaro Class Batch-II, Italian Navy. 2 follow-up boats for Italian Navy, essentially per first batch. Pietro Venuti (S 528), Romeo Romei (S 529)



Type-212CD, German Navy. Lengthened variant for global deployments with improved range, speed and endurance. 2 boats ordered in 2019 to match Norwegian design. CD stands for Common Design.



Type-212A NFS (Todaro Class Batch-III), Italian Navy. 4 improved boats to be built for the Italian Navy known as Near Future Submarine(NFS). These will be slightly longer to accommodate an extra EW mast (so similar to German Batch-II). They will have Italian developed lithium-ion batteries in place of the lead acid batteries of other Type-212s. This is likely to be a major enhancement to endurance. They are expected to be equipped with land attack cruise missiles, possibly the TESEO MK2/E.



Type-212CD, Norwegian Navy. Order for 4 boats expected.




According to graphics used by TKMS, the Type-212CD will have a distinct chine running along the side.

Italian Special Forces adaptations
The Italian Navy has a world-class naval special forces capability and can be credited with inventing many aspects. During both World Wars it was one of the definition capabilities of the navy, providing a strategic advantage at a time when its conventional fleet struggled. Consequently the postwar COMSUBIN special forces unit is particularly secretive about its capabilities. Even allies are rarely given a full picture.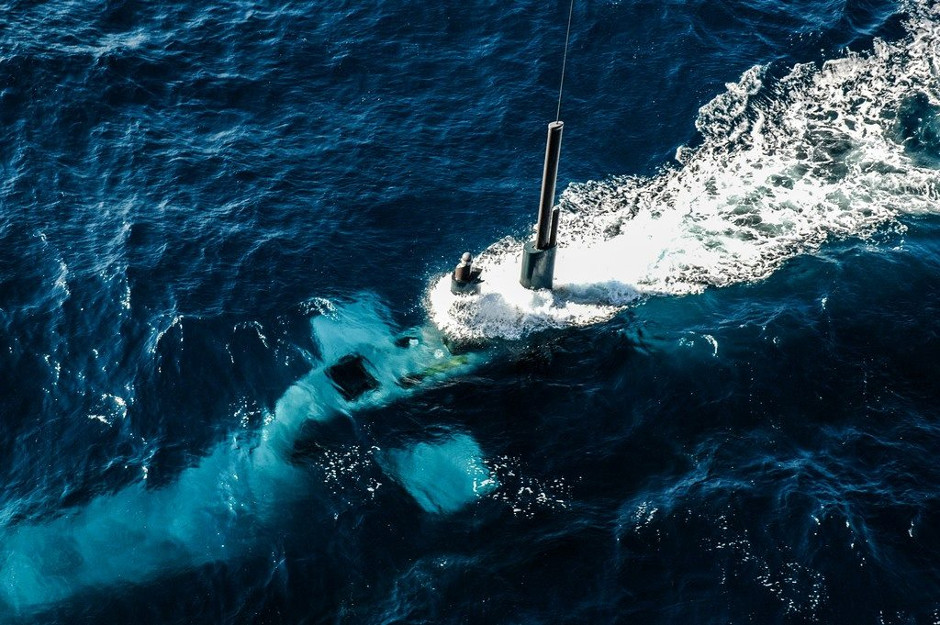 The Italian Type-212As do not have the enlarged lockout chamber in the sail of the German Batch-IIs (and the preceding Sauro Class). But they are fitted for a special forces hangar on the aft deck, or a cradle for an SDV (Swimmer Delivery Vehicle). Recently Italian manufacturer Cabi Cattaneo has began to open up to a wider export market. So some information is available on the export versions which is indicative of Italian Capabilities. COMSUBIN has additional underwater vehicles however and is set to build more, so will stay ahead.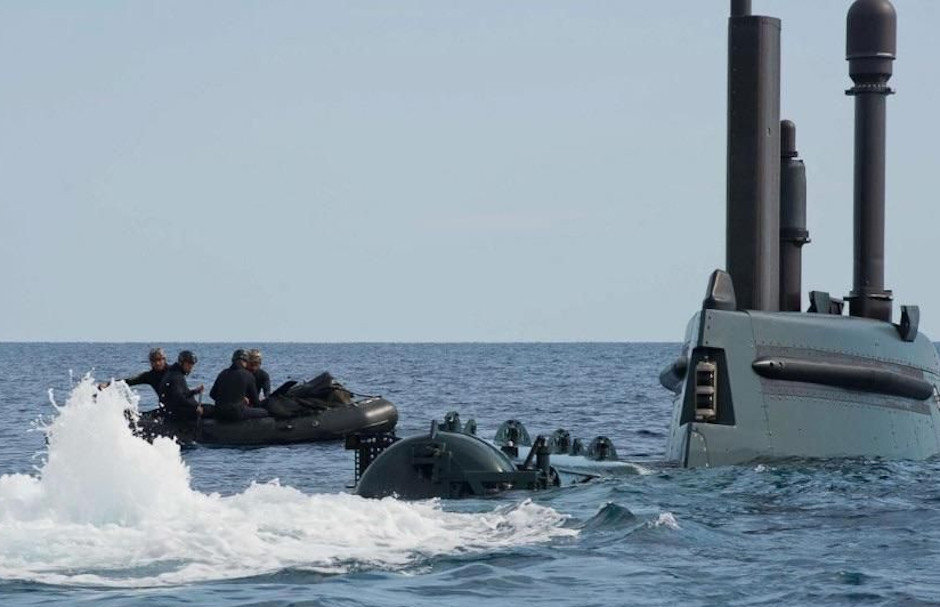 Rare photo of a CABI Cattaneo 'Deep Guardian shelter' on a Todaro Class boat.



Original artwork - CLICK for HIGH-RESOLUTION image.


The Deep Guardian hangar is smaller than a DDS (US Navy Dry Deck Shelter) and is used for inflatable boats and similar loads. Multiple Rotinor Black Shadow diver bvehicles can be loaded. For larger SDVs, COMSUBIN are known to use a cradle system from CABI Cattaneo. The system can also be fitted to the Sauro Class: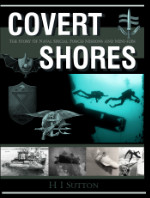 The ultimate book of Special Forces subs Covert Shores 2nd Edition is the ONLY world history of naval Special Forces, their missions and their specialist vehicles. SEALs, SBS, COMSUBIN, Sh-13, Spetsnaz, Kampfschwimmers, Commando Hubert, 4RR and many more.
Check it out on Amazon

German Special Forces adaptations
The German Batch-II boats incorporate a number of special forces adaptations. A 4-person lock-out chamber is located in the sail, and one of the torpedo tubes has been enlarged for special forces equipment.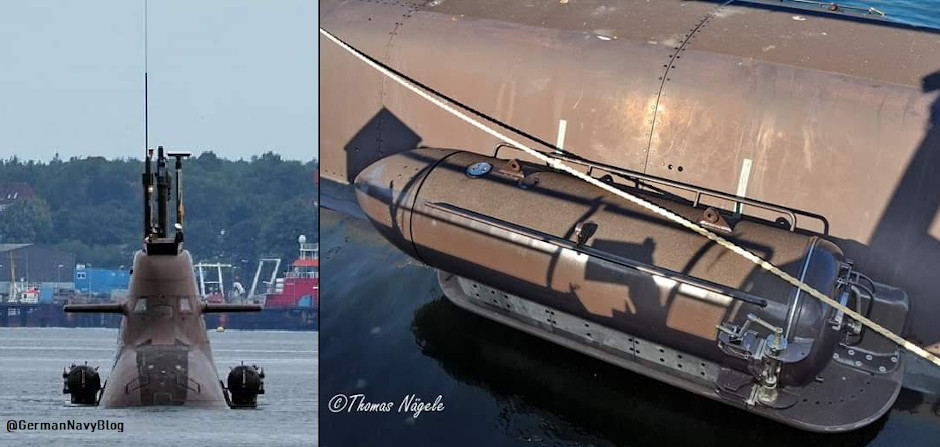 Special Forces pressure containers can be carried either side, abreast of the LOX tanks behind the sail.
Two small hangars can be mounted either side near the stern. These open forward, suggesting that the submarine has to be stationary to use them. This may be on the sea bed, or on the surface.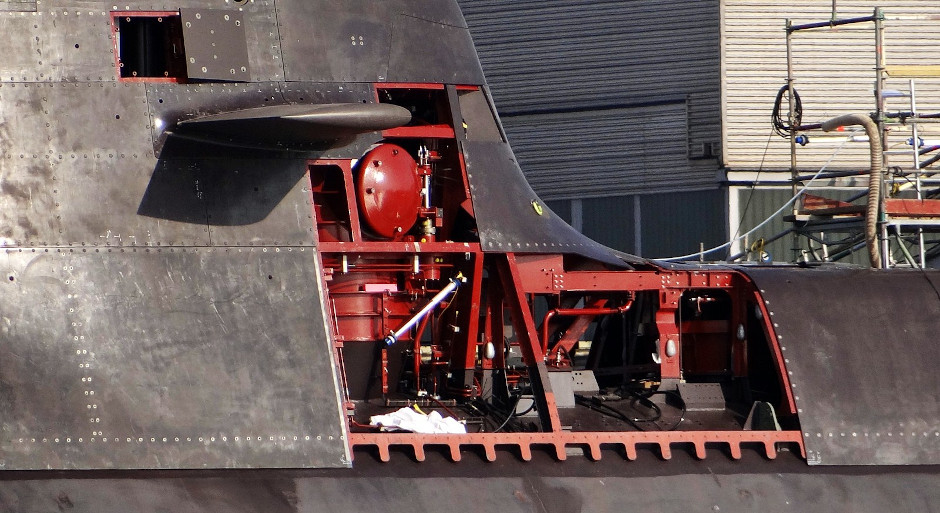 The 4-person lockout chamber with side access

---
Related articles (Full index of popular Covert Shores articles)



A-26 Blekinge Class attack submarine. w/Cutaway



History of Israeli subs



Deep Shadow SDV



Rotinor BlackShadow 730 and Divejet 414 Diver Propulsion Vehicles



Mignatta first human torpedo



Decima MAS attack on New York 1943 (CA Class)



WTD-71 Aquatechnik SDV projects



Gabler Swimmer Delivery Vehicles



Bonex HP and HP Shuttle Diver Propulsion Vehicles



Cos.Mo.S Nessie Fast SDV submersible boat



Cos.Mo.S CE4F 4-man SDV



COMSUBIN's submersible boat



Swedish A21 Flundran AIP attack submarine



British SSN(R) next generation Royal Navy SSN



Type-XXIXH stealth U-Boat. w/Cutaway